Bangkok's Sukhumvit Road and the surrounding district is one of the best known localities in the Thai capital. Unlike some districts in the city you won't find beautiful temples or palaces here; Sukhumvit Bangkok is better known for its Westernised feel and consists of bars, restaurants and shopping malls that you'll find alongside sois that are filled with even more bars (salubrious and otherwise) and massage parlours. The sex trade is difficult to ignore with prostitutes almost everywhere you look, and you wouldn't come to Sukhumvit Road for the traditional Thai culture, but even so, it's one of the most visited neighbourhoods in the city. So why the interest? Read on to discover our recommendations for amazing places to visit on Sukhumvit Road in Bangkok.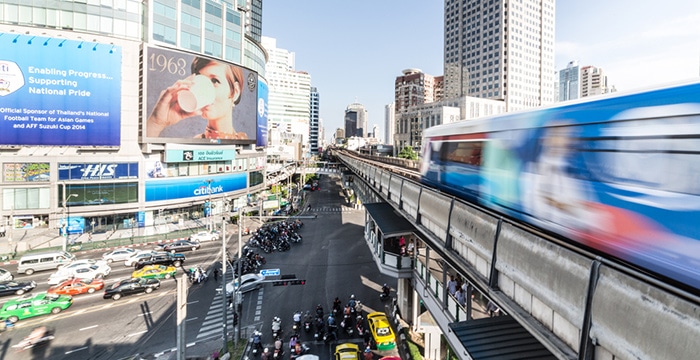 Getting to Sukhumvit Bangkok
As a major Bangkok street, getting to the Sukhumvit district of Bangkok couldn't be easier. It's one of the longest streets in the world, starting in the heart of Old Bangkok and continuing for some 400 kilometres (250 miles) along the south eastern coast of Thailand, almost to the border with Cambodia. The section of Sukhumvit Road that you're going to be most interested in as a tourist is around the famous sois, including Soi Cowboy, and with public transportation (the Skytrain) being readily available along Sukhumvit Road Bangkok, you'll have no trouble getting into and around this very busy part of the city.
Top Attractions of Sukhumvit Bangkok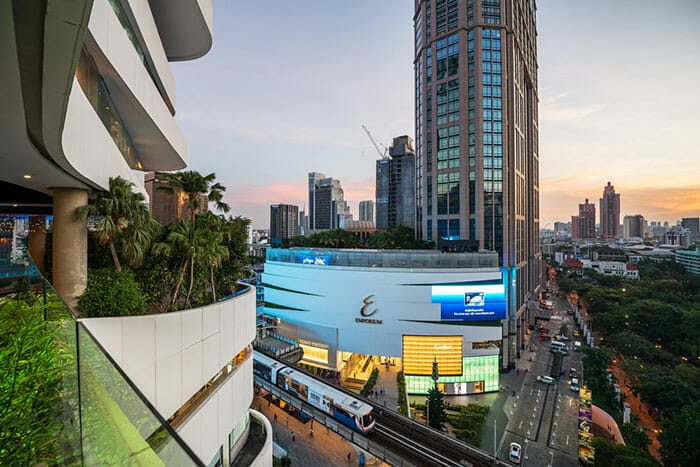 As mentioned above, for many tourists the top attractions are the bars, restaurants and shopping opportunities on Sukhumvit Road, so we'll cover some of those things here. But, let's not forget the other attractions too – a smattering of interesting museums that will take you off the busy city streets for a while, and some parks that provide a peaceful oases among the traffic and the noise.
Shopping on Sukhumvit Road in Bangkok

If you want a Western shopping experience the commercial area lining Sukhumvit Road will more than deliver. There are many big name stores and shopping malls to check out, and while you may find some bargains don't come here expecting really cheap prices because the shopping malls here are higher end.
Having said that, you don't have to wander into a vast mall to get your shopping fix as the street itself is lined with innumerable roadside stalls that sell anything and everything. The quality may not be the same as in the malls, but the prices are reasonable compared to Patpong.
Of the shopping malls, the two we recommend are Terminal 21 and Emporium. Terminal 21 resembles an airport terminal but inside it's like a journey around the world with its themed floors that include Paris, Istanbul and San Francisco. Emporium is definitely an upmarket mall with all the expensive brands to prove it.
The Sois on Sukhumvit Bangkok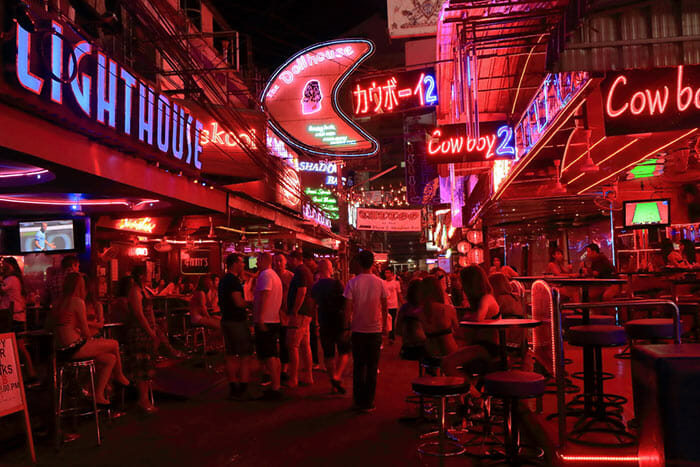 While there's plenty of action to witness on the main street, the sois off of Sukhumvit Road are an experience not to be missed. Soi Cowboy is the best known though if you don't want to experience the seedy side to Bangkok you should probably avoid it. This is a famous red light district and there are go-go bars, but generally the atmosphere is fairly relaxed. Another famous red light district off Sukhumvit Road in Bangkok is Nana Plaza; rumoured to be the largest sex complex in the world. The sois are not only for go-go bars though. There are some excellent restaurants and places to stay in these lanes too, so be sure to check some of them out.
Sukhumvit Bangkok Restaurants
As one of the city's most major commercial streets Sukhumvit Road is a great place to stay when visiting Bangkok. There are numerous hotels, including international upmarket chains along the street. It is also the location of some of the finest restaurants in the city. Prices do tend to be higher here, but then it could be argued that the quality is higher too. You'll find restaurants representing just about all the major cuisines of the world as well as traditional Thai, and if you're craving some Western food you'll find that in abundance here too.
Museums in Sukhumvit Bangkok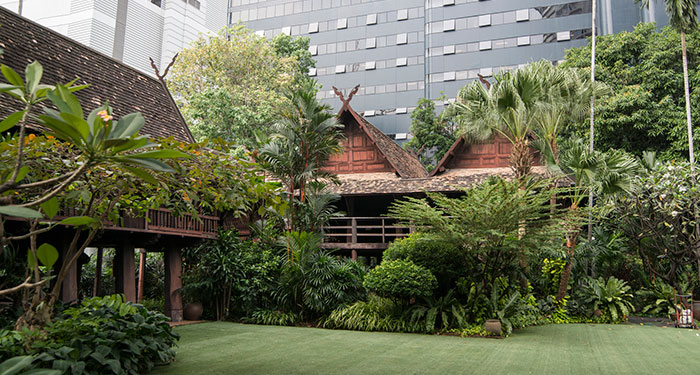 Okay, so most people aren't going to be heading to Sukhumvit Road to take in the museums, but if you're here anyway, and you want to spend some time away from one of the most congested streets in Bangkok, the museums are a great escape. Kamthieng House Museum is a fine example, and perhaps one of the only places in this part of the city that you can experience a less Westernised look at Thai life. This beautiful 19th century Thai stilted teak house is positioned slap bang in the midst of all the high-rises, though this wasn't its original position. The house was transported in pieces here from Chiang Mai in 1964 to serve as the headquarters to the Siam Society. It's only a small museum but well worth a visit.
Three other museums also provide an escape from the hustle and bustle of Sukhumvit Bangkok. They are the Museum of Thai Pharmacy, the Thailand Creative and Design Center, and the National Science Center for Education.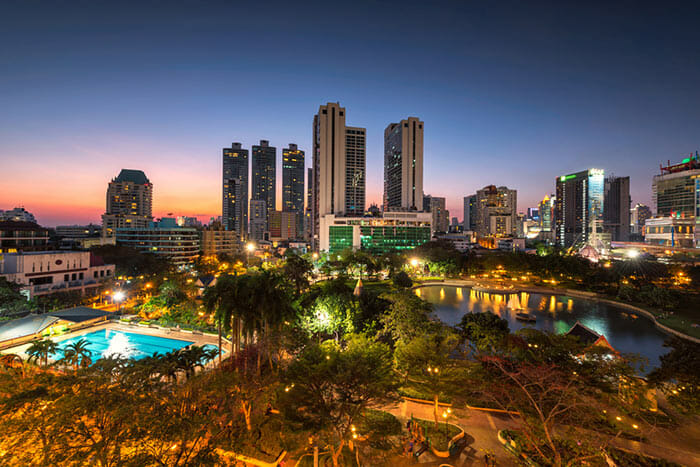 The two parks on Sukhumvit Road in Bangkok present another opportunity for escape.
Benchasiri (Benjasiri) Park is often known as Queen's Park because it was constructed in 1992 to celebrate Queen Sirikit's 60th birthday. By some city park standards it's fairly small, but what it's lacking in size it makes up for in beauty. Centred around a pond and a water fountain that "dances" at set times each day, the park also features some excellent examples of Thai sculpture. Benjasiri park can be easily reached situated right next to Phrom Phong BTS station.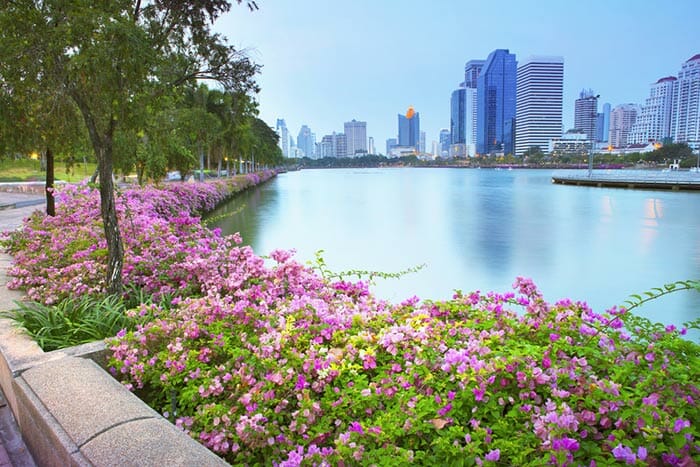 Benjakiti Park is the other park in the Sukhumvit area, though it's a 5 minute walk from Asok BTS-Station/Sukhumvit MRT-Station. It's much larger than Benjasiri and is a popular place to come and admire the Bangkok skyline, especially at dusk when the buildings reflect on the water of the lake. Lake Ratchada is the centrepiece of the park, taking up most of the 208,000 square metres, and during special festivals and major events the central fountain provides the stage for light and music performances. You can also get out onto the water yourself in a paddle boat or rowing boat, or circumvent the lake on foot or by bicycle.
Ekkamai Bus Terminal Sukhumvit (Eastern Bus Terminal)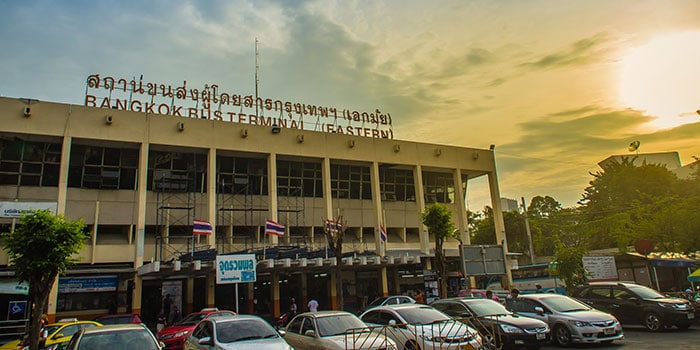 The Sukhumvit Road in Bangkok is not just a place for shopping and dining; it also houses many attractions. But if you are looking to get out of Bangkok after exploring Sukhumvit road then head to the Eastern Bus Terminal. It is only a 3 minutes walk from Ekkamai BTS Skytrain. Located in the heart of Sukhumvit, this bus station is ideal for leaving Bangkok for the Thailand beaches. The bus station is a major transport hub for travelers throughout eastern Thailand. The most popular destinations to visit are Pattaya, Koh Chang, Koh Samet, Trat, Chonburi, Cambodia.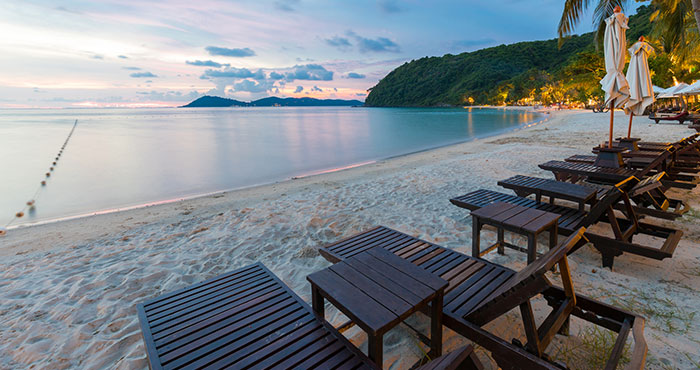 So, a visit to Sukhumvit Road Bangkok is not just an opportunity for Westernised shopping and dining; look a little closer and you'll find a variety of attractions including museums and parks. Once you've explored be sure to stay in Sukhumvit well into the evening as this is when the area really comes to life!