Penang is a treasure. As a cultural mix, it presents a special combination of history, art, and cuisine that will spark your interest. The capital, Georgetown, has many historical locations and beautiful street art. Exploring its small streets is an experience on its own. You'll surely enjoy this fascinating place.
Penang is a food lover's paradise, with an array of delectable dishes and street foods from various cultures. Whether you're in the mood for something sweet or savory, there's something here to satisfy your taste buds. Enjoy a unique culinary experience when you visit Penang!
Head to Penang Hill if you're looking to escape the heat and take in some stunning panoramic views. For a beach getaway, Batu Ferringhi is your perfect destination! Take advantage of the sandy beaches and tropical atmosphere to unwind in the natural beauty of Penang Island.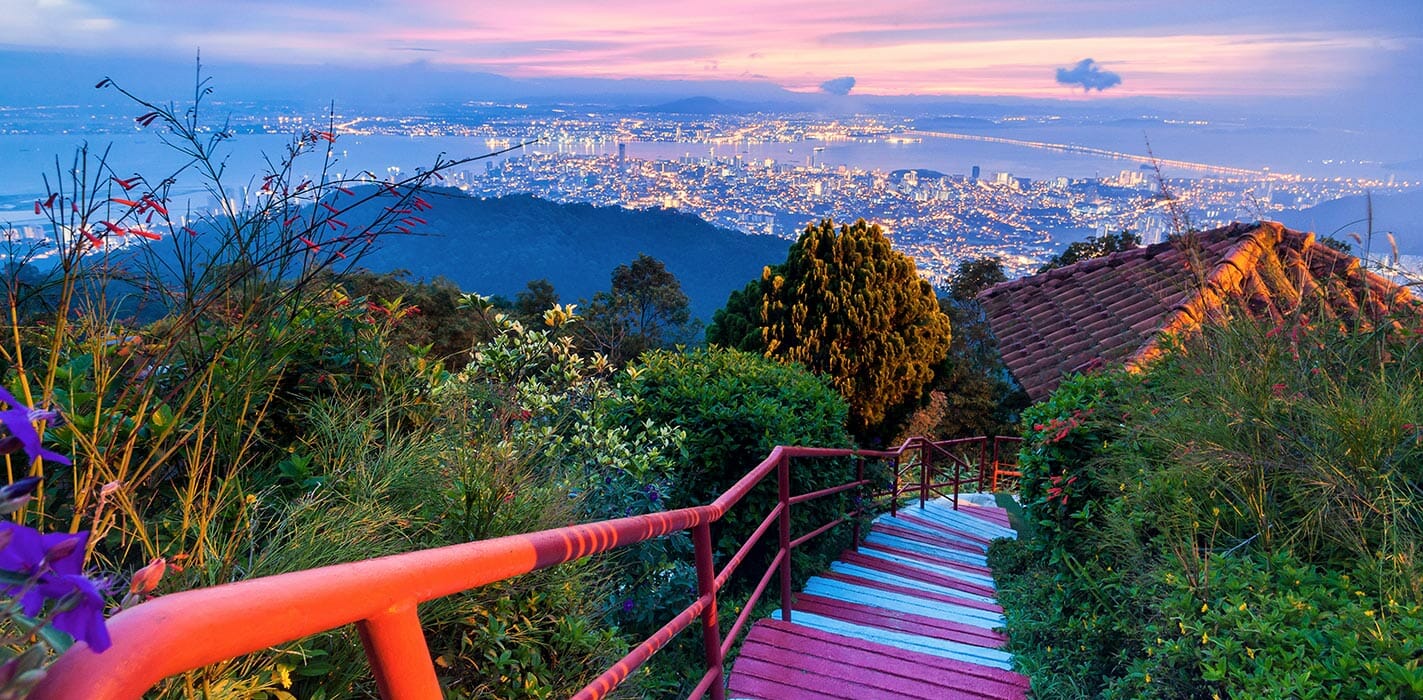 Pack your bags and come explore the vibrant culture of Penang! From the rich Peranakan culture, to Kek Lok Si Temple, Clan Jetties, and night markets – all adding to the charm of this incredible destination. It's like a treasure trove of experiences just waiting to be discovered. Don't miss out – head over to Penang now!
Iconic Attractions
Georgetown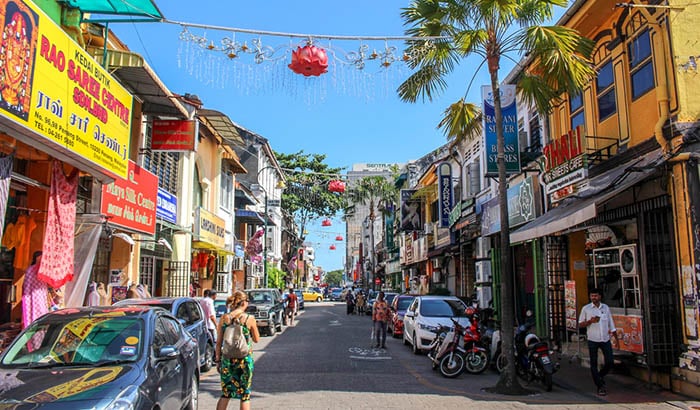 Georgetown, the heart and soul of Penang! This vibrant capital city is a UNESCO World Heritage Site, boasting a rich tapestry of history, culture, and jaw-dropping street art. As you wander its narrow streets, you'll find a delightful fusion of colonial and traditional architecture.
But that's not all! Georgetown is a food lover's paradise, with street food stalls serving up the most scrumptious dishes from various cultures. Don't miss out on the bustling night markets, where you can indulge in local delicacies and shop for unique souvenirs to take back home.
Kek Lok Si Temple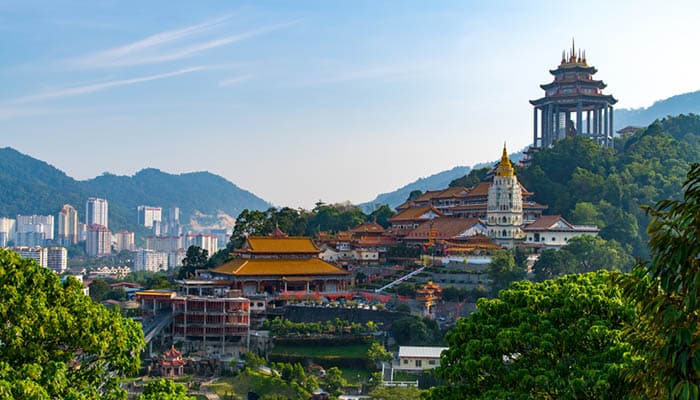 Nestled on a hillside in Air Itam, Kek Lok Si Temple is a sight to behold. This magnificent temple is the largest Buddhist temple in Malaysia, and its intricate architecture reflects a harmonious blend of Chinese, Thai, and Burmese influences. Visiting this sacred site is an experience like no other.
As you wander through the temple complex, marvel at the towering statues, ornate pagodas, and picturesque gardens. Be sure to catch a glimpse of the impressive Kuan Yin statue and the beautiful seven-tiered pagoda. It's a spiritual journey that'll leave you feeling inspired and rejuvenated.
Batu Ferringhi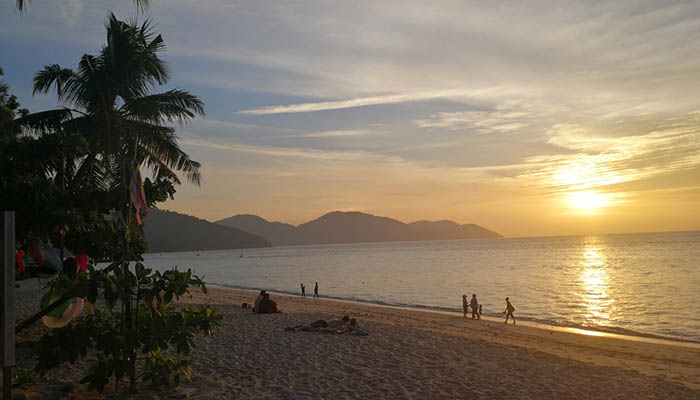 Ready for some fun in the sun? Batu Ferringhi is your go-to destination on Penang. This tropical beach haven is famous for its sandy shores, crystal-clear waters, and laid-back atmosphere. Whether you're looking to relax under a swaying palm tree or try out an array of water sports, Batu Ferringhi has it all.
As the sun sets, the Batu Ferringhi night market comes alive with a plethora of stalls offering everything from local handicrafts to delicious street food. It's the perfect place to unwind after a day of beachside fun and create memories that'll last a lifetime.
Exciting Activities
Embark on a Street Art Adventure
One of the most captivating aspects of Penang is its incredible street art scene. As you stroll through Georgetown, you will encounter impressive murals illustrating the city's history and culture. Grab a map, or simply wander and let your curiosity guide you as you discover these captivating works of art. Many pieces are interactive, making for fantastic photo opportunities. This artistic exploration is a unique way to experience Penang's creative side and immerse yourself in its local charm.
Savor the Flavors of Penang's "Hawker Food"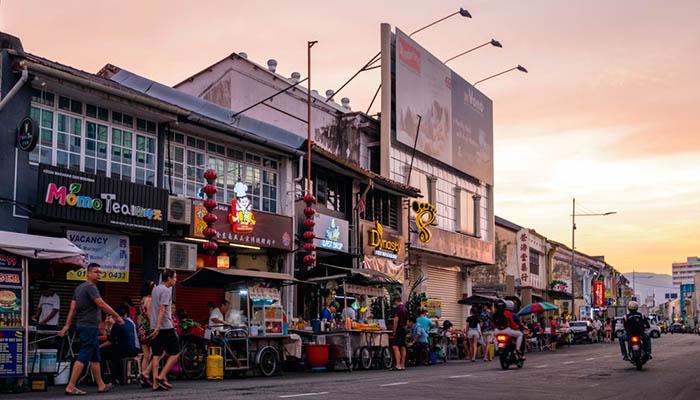 You can't visit Penang without indulging in its legendary hawker food scene. From sizzling stir-fries to fragrant curries, the diverse culinary landscape reflects the island's rich cultural heritage. Sample mouthwatering dishes like Char Kway Teow, Assam Laksa, and Nasi Kandar at bustling food courts and roadside stalls. Be sure to also try traditional Peranakan cuisine, a delectable blend of Chinese and Malay flavors. Embarking on a gastronomic adventure in Penang is an unforgettable experience.

Explore the Peranakan Culture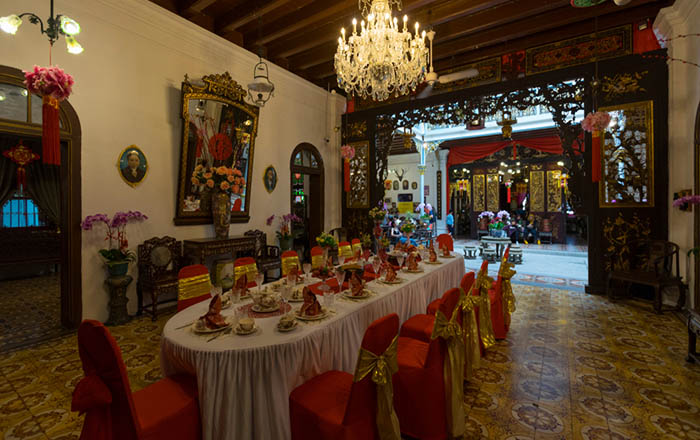 Dive into the fascinating world of Peranakan culture, a unique hybrid of Chinese and Malay influences that has shaped Penang's history. Visit the beautifully preserved Pinang Peranakan Mansion, where you can admire the opulent architecture and learn about the customs and traditions of the Peranakan people. Don't miss the Baba Nyonya Heritage Museum, which showcases a stunning collection of antiques, textiles, and other artifacts. This cultural exploration will enrich your understanding of Penang's unique identity and provide a window into its captivating past.
Venturing to Penang
Kuala Lumpur to Penang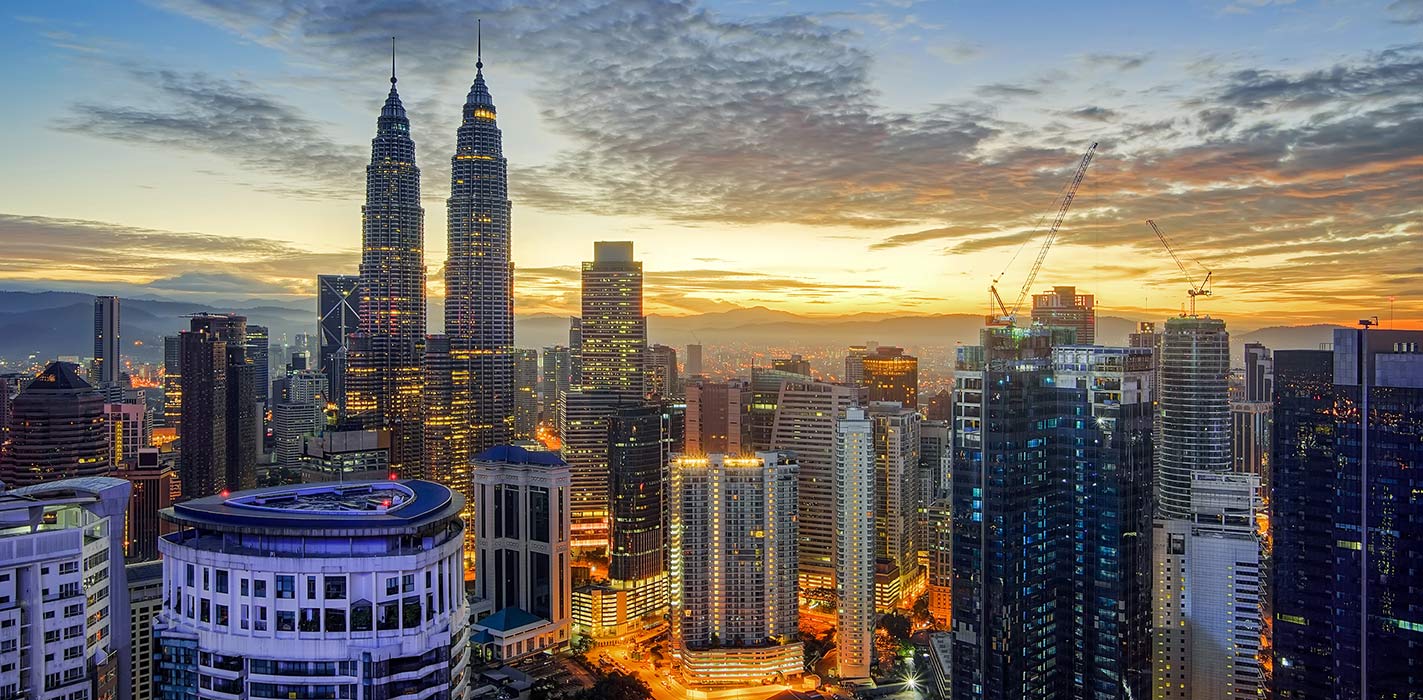 Travellers heading from the vibrant city of Kuala Lumpur to the historical coastal town of Penang have three choices: take a flight, board a train, or hop on a bus (check out our detailed guide: Kuala Lumpur to Penang). Surprisingly, all three options come at similar prices with each offering its own advantages.
Kuala Lumpur to Penang can easily be reached by air, train or bus. Flights are the fastest option, taking less than an hour and offered by several airlines such asAirAsia, Malaysia Airlines, Malindo Air and Firefly. For those with more time to spare, KTM trains provide comfortable seating options and a chance to appreciate Malaysia's picturesque landscape. Alternatively, buses offer the most budget-friendly option with numerous companies and schedules available. Depending on time constraints and personal preference, travelers can choose from any of these three methods for a pleasant journey.
Singapore to Penang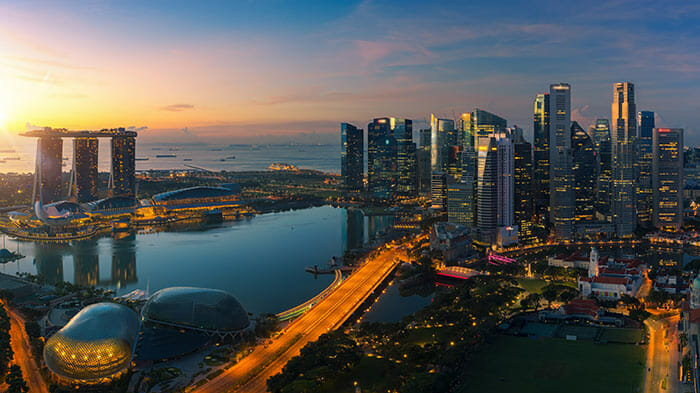 To travel from the diverse city-state of Singapore to historic Penang, visitors can select from a few options. While flights are the fastest and most convenient method, buses offer a more budget-friendly alternative with the added benefit of scenic views (read the full post Singapore to Penang).
Several airlines, including Jetstar Asia, AirAsia, and Scoot, operate flights from Singapore to Penang, with varying ticket prices. Singapore Changi Airport, one of the world's best airports, offers excellent connectivity to the city. On the other hand, buses from Singapore to Penang take nearly 10 hours, but they provide a comfortable journey with VIP 24 type buses featuring ample space, air conditioning, TVs, and steward service. The main bus operator, StarMart Express, offers multiple pick-up and drop-off points in both cities.
Whichever mode of transport you choose, be mindful of visa requirements and consider booking your tickets in advance to secure the best prices and seat availability.
Penang to Langkawi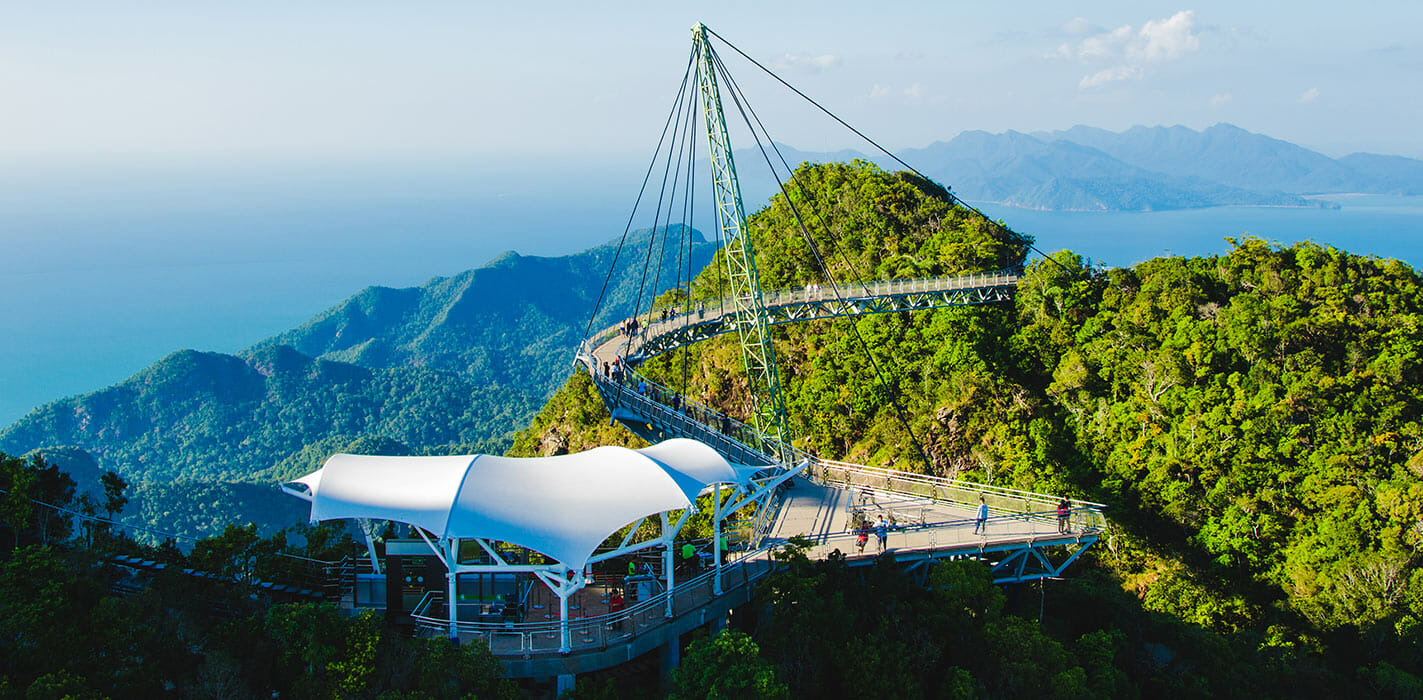 Traveling from Penang to the beautiful island of Langkawi offers various options to cater to different budgets and timeframes. You can choose to travel by air, high-speed ferry, bus and ferry, or train and ferry.
Flying from Penang to Langkawi is the quickest way, taking approximately 35 minutes, with AirAsia and Firefly offering affordable flights. Alternatively, you can take the direct high-speed ferry operated by Langkawi Ferry Services, which takes around 2 hours and 45 minutes but it might be somewhat shaky in rough seas.
For budget-conscious travelers, combining bus and ferry is a cost-effective way to reach Langkawi. You can take a ferry from Penang to Butterworth, then catch a bus to Alor Setar or Kuala Perlis, and finally take a ferry to Langkawi. Another option is to take a train and ferry, which involves getting to Butterworth and taking a train to Alor Setar or Arau, then transferring to a ferry to Langkawi. The choice of transportation depends on your preferences, budget, and schedule.
Read more in our full guide: Penang to Langkawi – By Flight, Ferry, Bus or Train?
Travel from Penang
After soaking up the magic of Penang, you might be itching to explore more of the region's wonders. There's a whole world of breathtaking landscapes, vibrant cultures, and tantalizing flavors waiting to be discovered. Whether you're drawn to bustling cities or peaceful countryside retreats, the adventure continues as you embark on your next journey. As you plan your next destination, consider the experiences you've cherished in Penang and seek out places that offer new perspectives and unique memories. No matter the destination, traveling and experiencing new places is sure to broaden your horizons and create lasting memories that you can share with friends and family.
Penang to Ipoh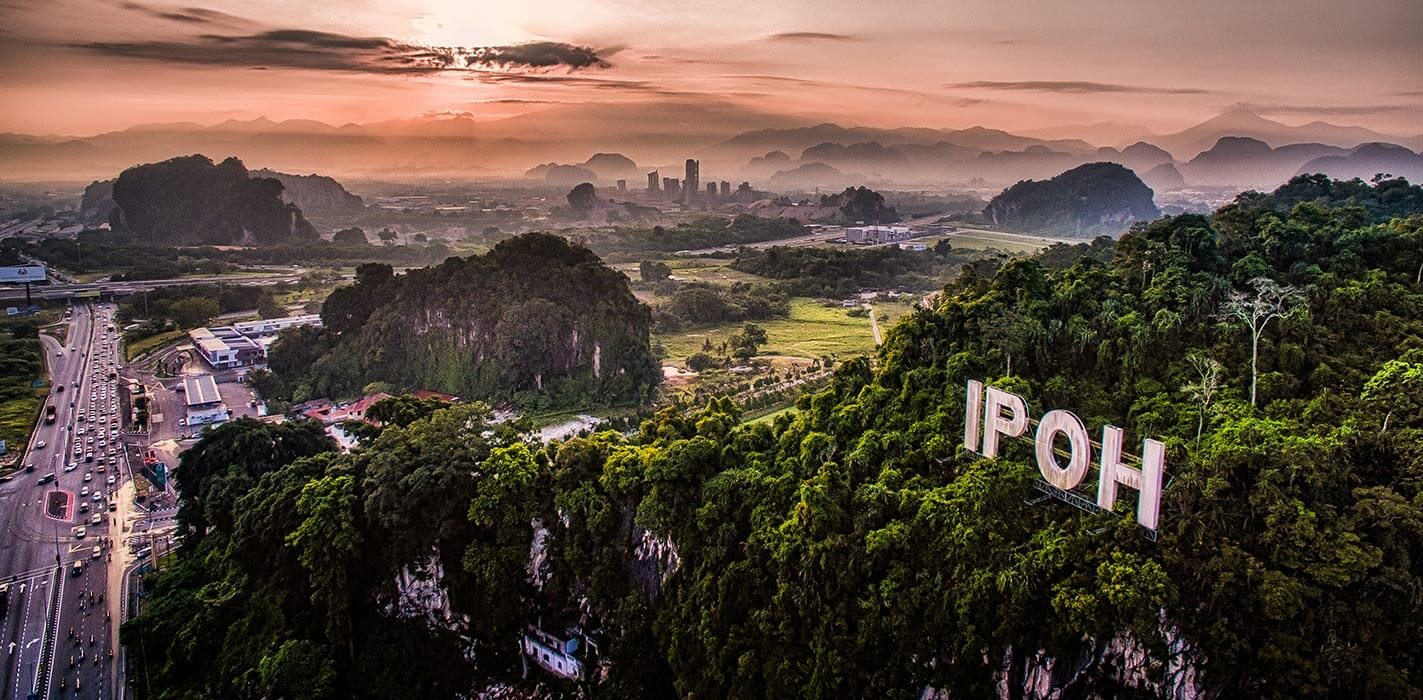 After exploring Penang's rich history and attractions, you might want to venture south and east to the charming city of Ipoh. Known for its British colonial architecture and a variety of attractions like caves, temples, museums, and parks, Ipoh serves as the gateway to the scenic Cameron Highlands.
Traveling the approximately 160 kilometers (100 miles) between Penang and Ipoh is straightforward with two main options: train and bus. The ETS (Electric Train System) offers fast trains from Butterworth Railway Station in Penang to Ipoh. You can book your train tickets online or in person, with Silver, Gold, and Platinum services available. Journey times vary, but it typically takes around one hour and forty minutes. Read more about Penang to Ipoh by train here.
Alternatively, you can travel by bus from Penang to Ipoh, which is a cheaper but less convenient option. Buses drop passengers at the Amanjaya Bus Terminal, located about 10 kilometers (6 miles) from Ipoh Old Town. Bus journeys take between 1.5 to 2.5 hours, with several reputable bus companies offering tickets at different price points. Read more about Penang to Ipoh by bus here.
Penang to Cameron Highlands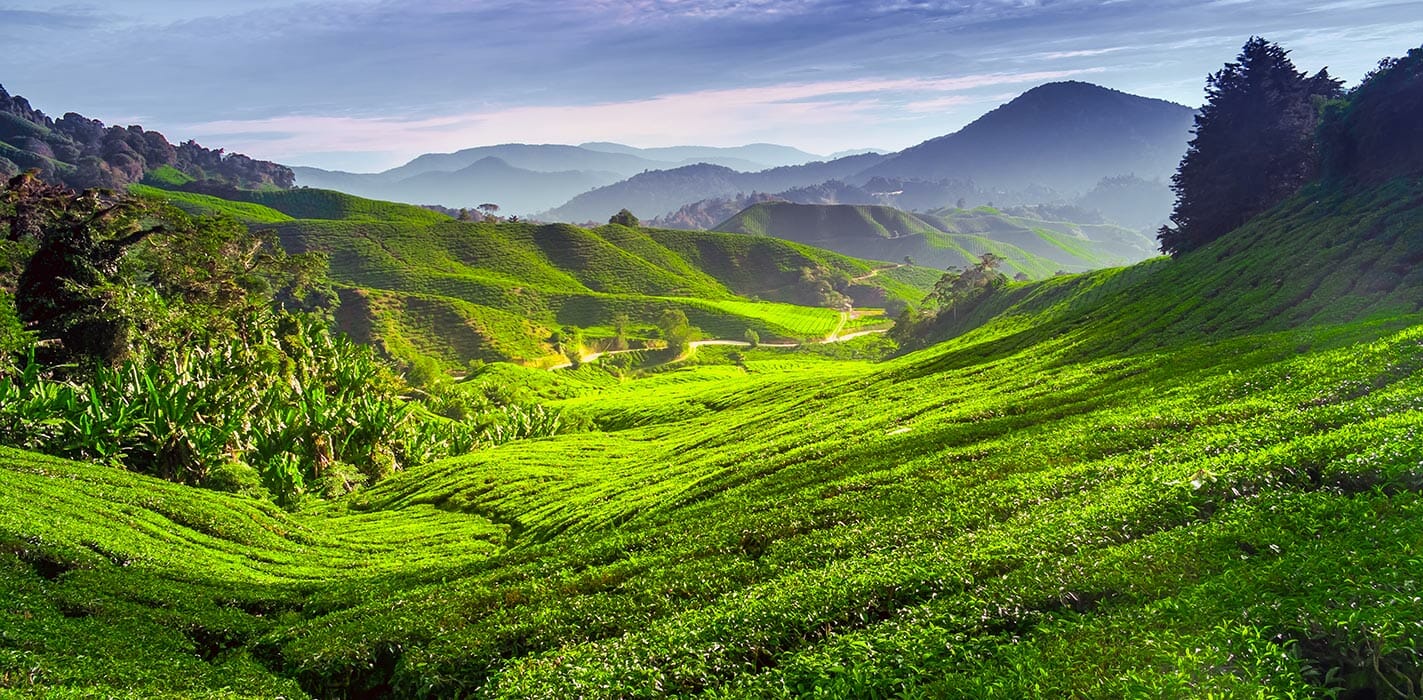 A popular destination after Penang is the Cameron Highlands, known for its rolling green hills filled with tea plantations, cooler weather, and pleasant hiking opportunities. Travel options from Penang to Cameron Highlands include taking a bus or a combination of train and bus. The distance between the two destinations is around 160 kilometers (100 miles) in a straight line, but the road distance is about 250 kilometers (156 miles) due to the winding roads into the highlands.
Several reputable bus companies operate the route from Penang to Cameron Highlands, including New Asian Travel, Unititi Express, and Perak Transit. The bus journey takes between 4 and 5 hours, with multiple departures throughout the day.
Alternatively, you can take a train from Penang to Ipoh, which takes around 1 hour and 40 minutes, and then catch a bus to Tanah Rata in the Cameron Highlands, adding another 2 hours and 45 minutes to your journey. While the train option offers a different experience and more diverse scenery, it is less convenient and more expensive than taking a direct bus.
Did you find this guide useful?
Click on a star to rate it!
Average rating: / 5. Vote count: