The city and province of Trat is well known as a gateway to the 52 islands of the Mu Koh Chang National Park, so this is reason enough to visit this town. When you add in the fact that Trat has several of its own attractions, and it is close to the border with Cambodia, you can see why travel from Bangkok to Trat is so popular with tourists.
Read about:
• Flights from Bangkok to Trat
• Bangkok to Trat by Minibus or Van
• Bangkok to Trat by Taxi
Follow the coast south, along the eastern edge of the Gulf of Thailand, and after about 320 kilometers (200 miles) you will reach Trat. Situated at the mouth of the Trat River, just a short distance from Cambodia, this city is well connected to Bangkok with several flights per day and numerous vans and taxis traveling the route. Continue reading to discover how, when, and at what cost you can travel from Bangkok to Trat.
Flights from Bangkok to Trat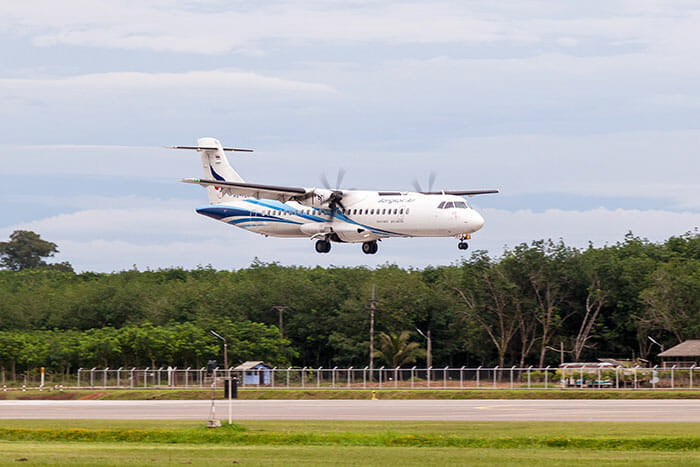 As it is quite a long distance from Bangkok to Trat, catching a flight is easily the quickest way to make this trip. Trat Airport is one of many in Thailand that was built and is operated by Bangkok Airways and as such, this is the only airline offering flights between the two cities. The downside is that there's no competition between different airlines, so tickets are on the high side. If you can, book your seats in advance to take advantage of the lowest fares so that you're not paying full price.
Bangkok Airways fly from Bangkok to Trat three times per day, with scheduled departure times nicely split across the day: one in the early morning, one close to midday, and one later in the afternoon, and all flights depart from Bangkok's Suvarnabhumi Airport. The scheduled travel time is one hour, although it's often a little faster than this.
Once you arrive at Trat Airport you have a couple of options. Many travelers will use Trat as a launching point to get to the beautiful islands off the coast. There are shared minibuses that can take you to the piers for the ferries, or you could head directly into Trat town. This is about a half hour drive, however, you will want to arrange a transfer in advance as there are generally no taxis waiting at the airport.
Bangkok to Trat by Minibus or Van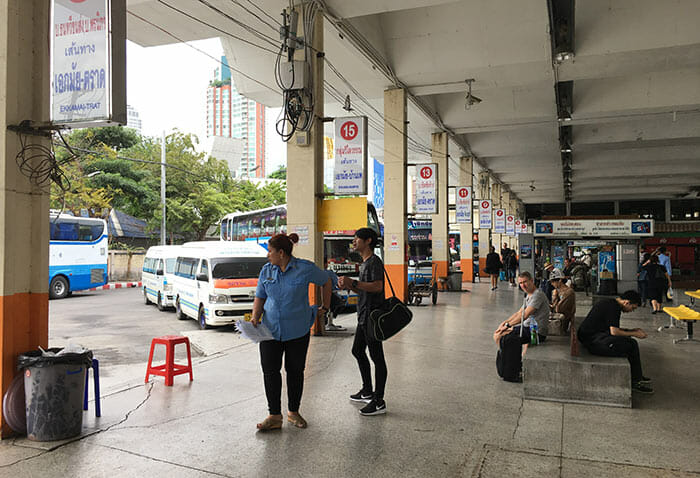 Getting from Bangkok to Trat by minibus, or van, is easily the cheapest way to travel and because it's so affordable, this is what most travelers end up doing. Going by van is also very flexible because there are so many vans leaving Bangkok every day that you could easily find the best departure time to suit your schedule. Before booking your bus, have a think about where you are actually heading; are you going to Trat to see the town and the area surrounding it, or are you going to Trat because it's the gateway to the Mo Koh National Park and all its amazing islands? The reason for saying this is that you can often get a combined ticket that will include the ferry crossing from Trat, or, if you'd rather, you can get a van that takes you to the pier, allowing you to travel independently from there.
You have two departure points from Bangkok to choose from: Ekkamai or Morchit. Minibuses from either of these two cost basically the same, so there's no cost saving choosing one over the other. Your choice should come down to where you are in Bangkok, and which one would be easiest to get to.
Ekkamai is Bangkok's eastern terminal so if you depart from here you will be starting your journey a little closer to Trat and hence the journey time should be slightly quicker. From here to Trat bus station it should take around 4 hours and 45 minutes, or if you're gong to Thammachat Pier in Trat it will be around 5 hours.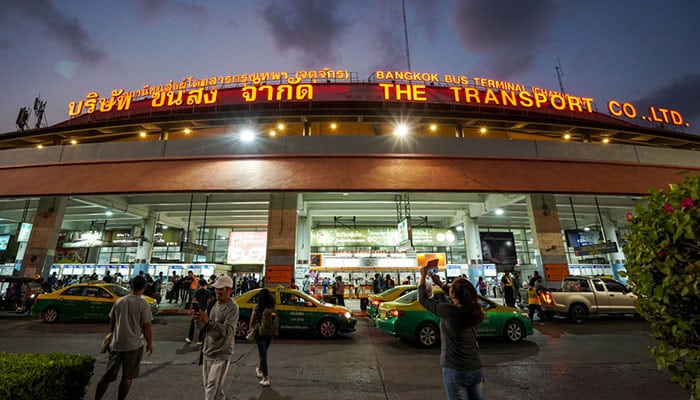 From Morchit Terminal you have the same choice; to travel to Trat bus station or onwards to the pier. Depending on traffic, departing from Morchit could add another hour onto the journey time. Triple T is the company offering both of these routes from Bangkok to Trat, and there are numerous departure times. However, from Morchit, the last van to leave for Trat is usually midday, whereas from Ekkamai, vans depart right through until 18:00.
Bangkok to Trat by Taxi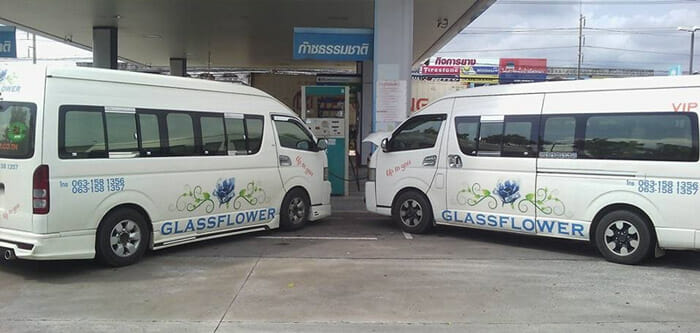 A final way to get from Bangkok to Trat is by private taxi operated by Glassflower. With this option you get the entire van to yourself, costing about the same as one seat on a Bangkok Airways flight. The benefit of the taxi van is that it can hold 9 passengers so if you're part of a larger group of friends or you're traveling with family, this can end up being quite an economical way to get from Bangkok to Trat. It's also very flexible, as the taxi can pick you up directly from your hotel in Bangkok, and take you all the way to a hotel in Trat, thus saving you the time and hassle of getting to the bus station.
Traveling with a group or family members, private taxis can be a great option for your travel from Bangkok to Trat, but if you're on a budget and traveling alone or as a couple, the public vans are easily the cheapest way to go.
Can you fly from Bangkok to Koh Chang?
You cannot fly directly from Bangkok to Koh Chang, as the island does not have an airport, but you can fly to Trat, on the mainland, and catch a ferry from there. Search for Bangkok to Koh Chang using the travel website, 12Go, as they can sell you the flights as well as the transfer from the airport to the ferry, and the ferry crossing itself.
How do you get from Bangkok to Koh Chang?
The fastest way to get from Bangkok to Koh Chang is to fly down to Trat Airport, but this is expensive and you then have to transfer to the pier to catch a ferry to the island. You can save money by traveling by bus or van from Bangkok – various pickup points are available, and a joint ticket can be booked online through 12Go to cover the entire journey.
How much does it cost from Bangkok to Koh Chang?
It's very affordable traveling from Bangkok to Koh Chang, with some transport options costing less than others. Expect to pay from 450 baht to go by van and ferry on a combined ticket, available from travel website, 12Go, where buses, taxis and flight tickets can also be bought. Larger, more comfortable buses will add at least 150 baht, while flights cost from about 2,000 baht, depending on the airline.
How much is a taxi from Bangkok to Koh Chang?
The best way to take a taxi from Bangkok is to book a private taxi company in advance through travel website, 12Go, who offer many pick-up points and vehicle types. For multiple passengers, the best value is a 9-passenger van starting at around 4,700 baht, whereas a comfort sedan starts at around 4,000 baht although some companies will charge several thousand more, so it pays to compare prices.
Did you find this guide useful?
Click on a star to rate it!
Average rating: / 5. Vote count: