Vietnam is one of the fastest-growing tourist destinations in the world. It is full of surprises and a diversity of things to see and do. Filled with breathtaking scenery and built on a cultural heritage that dates back to ancient times. Vietnam also has beautiful historic architecture alongside its modern, bustling cities.
Read about:
• Discover Vietnam
• Optimal Time of the Year to Go
• Top Destinations for an Epic Adventure
• Mastering Train and Bus Travel in Vietnam
Discover Vietnam: Timeless Charm Meets Modern Vibrancy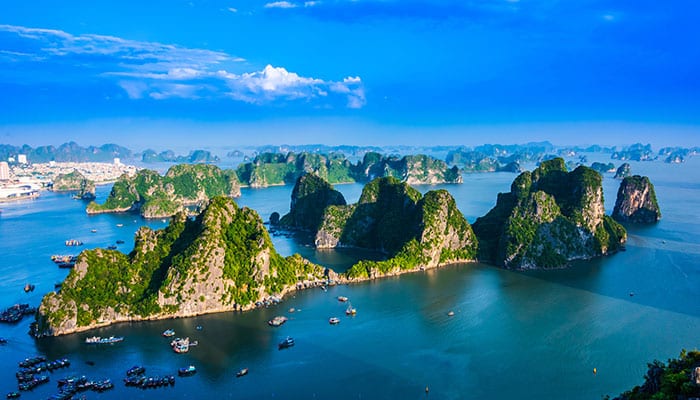 Vietnam is attracting visitors from all corners of the globe. Tourists who are keen to experience a new and exciting destination. Crowned "Asia's leading destination in 2022", Vietnam really does offer a great variety of things to see and do. Whether you want to spend some time relaxing on a beach, or walking the bustling streets of a modern city, you can do all this and much more in Vietnam.
Part of Southeast Asia, Vietnam benefits from a very long coastline. It reaches from the South China Sea to the north of the country, down to the Gulf of Thailand in the southern tip of Vietnam. While not as well known for its beaches as neighboring Thailand, Vietnam actually has some stunning coastlines. Most notably Ha Long Bay, a UNESCO World Heritage Site that is known for its emerald water and thousands of limestone karsts and islands. This is just a taste of Vietnam's beautiful scenery which also includes spectacular waterfalls, rivers, mountains, and tropical forests, set within the many national parks.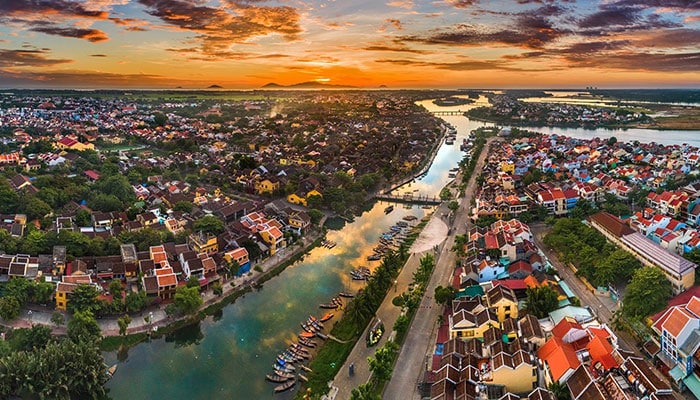 There are museums, too, if you want a more in-depth look at Vietnam's history and people. They are perfect for extra insight into this growing country. And let's not forget the tastefull cuisine on offer here, similar to others in Southeast Asia, but with its own unique twist.
Optimal Time of the Year to Visit Vietnam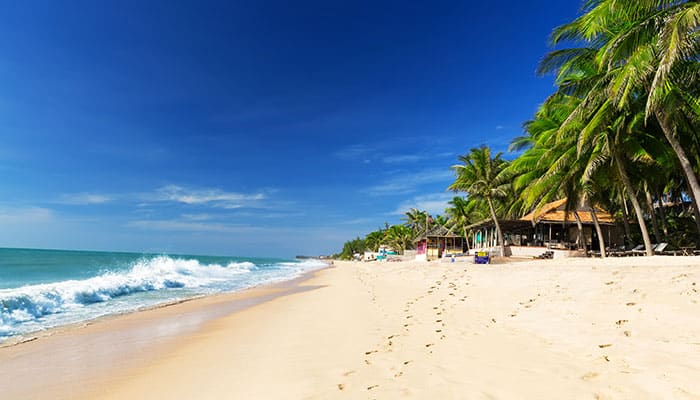 The overall climate is classified as tropical monsoon and can sometimes be unpredictable. The peak time to visit would be July and August when it is hot and humid, with showers quite likely, so come prepared!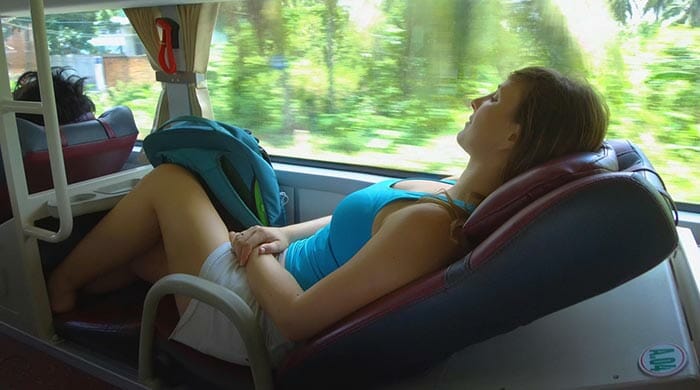 December to March is shoulder season. In the south, it's generally lovely temperatures but gets colder the further north you go. You could coincide your visit with the Vietnamese Lunar New Year, called Tet. It falls from late January to early February. Although during this time it will be busy everywhere.
In the low season (April to June and September to November), accommodation is usually cheaper. The weather is still pleasant, although it can be subject to typhoons. For culture buffs, many festivals are happening during these times, adding to the allure of Vietnam!
Vietnam's Top Destinations for an Epic Adventure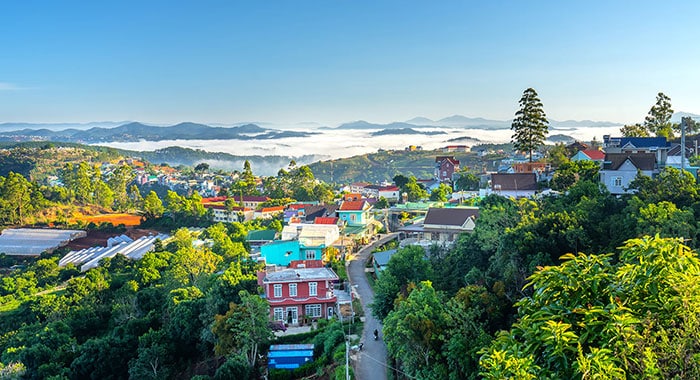 Dalat
Dalat, or Da Lat, is a highly appriciated place to visit in Vietnam. Go here if you want to venture from Vietnam's coastlines and experience some of its scenic beauty inland. Dalat is the largest city in the Central Highlands region, but don't let the largest city put you off. Dalat is surrounded by fantastic scenery and makes a great base for exploring nearby.
Known as the 'City of Eternal Spring', the temperate climate here is mild compared to much of Vietnam. Dalat is therefore known for its pine forests, marigolds, and mimosa blossom, and its valleys are often mist covered. Wander the streets on foot or by horse-drawn carriage, look for its French colonial architecture, and trek into nearby hills for thrilling adventure sports.
Ho Chi Minh City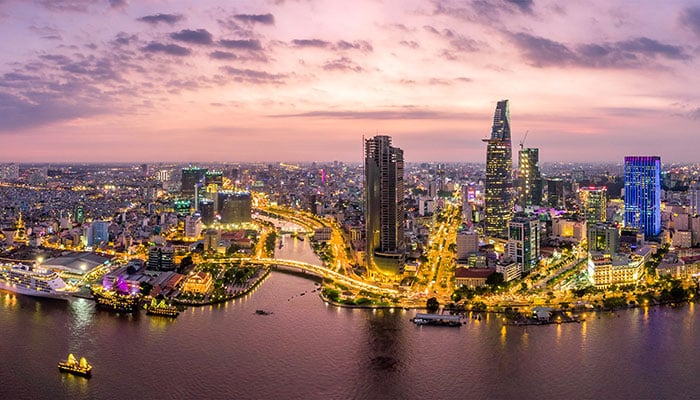 Historically known as Saigon, and still often called that today. Ho Chi Minh City is Vietnam's largest city and one of its top tourist destinations. It's a metropolis of around 9 million people, situated in the southeastern part of the country on the Saigon River. While it has many modern buildings and skyscrapers, Ho Chi Minh is best known for its well-preserved French colonial architecture. Dating from its time as the capital of French Indochina.
Landmarks like the Notre Dame Cathedral, Quan Am Pagoda, Thien Hau Temple, Binh Tay Market, and the Hotel Continental make up some of the top places to visit in Ho Chi Minh City. Along with some more modern additions like Independence Palace (aka Reunification Palace) and some excellent museums. Its walking streets are interesting places to mingle with the locals, enjoy Vietnamese foods, and the city's vibrant street life.
Hanoi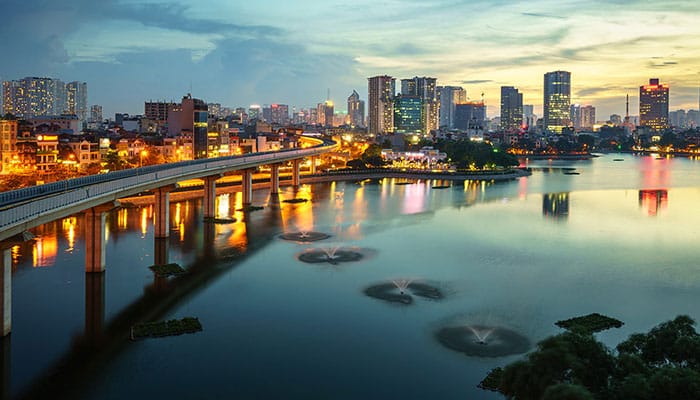 Hanoi is situated in the north and is the capital of Vietnam, it is a wonderful mix of modern and traditional. With traces of its Chinese and French colonial periods, the city's Old Quarter has retained its historic charm, allowing visitors to step back in time. Many of Hanoi's main tourist attractions are within that same district. This includes Hoan Kiem Lake, Hanoi Grand Cathedral, Ngoc Son Temple, and Huc Bridge.
Hanoi has plenty of museums too, and wartime sites of interest. And with waterways, lakes, and parks dotted around the city, it is an enchanting place to visit. Sampling its street food is a must, as is wandering the little Old Quarter streets where many an item can be bought for next to nothing.
Sapa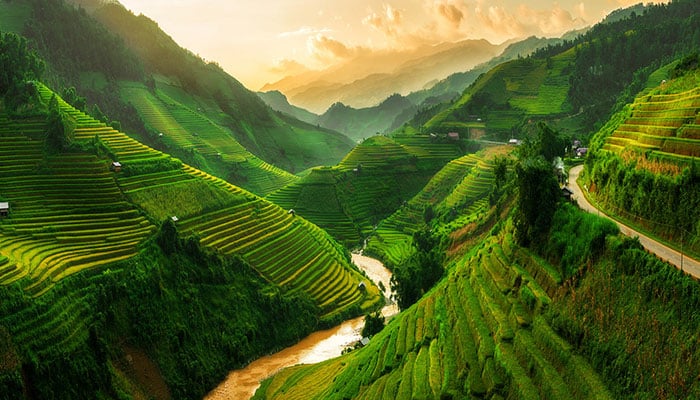 If you want to see a different side of Vietnam, visit the town of Sapa. Admire its beautiful rice terraces that are still farmed in the same way today as they have been for hundreds of years. This medium-sized market town sits in the northwestern part of Vietnam, at the top of a valley. And is known for being home to several ethnic minorities, giving Sapa a unique cultural heritage.
Sapa is best known as a base or starting point for trekking. Head out from the town and trek into the hills and mountains to enjoy the scenery. Also, experience more of those hill tribe minorities with their brightly colored traditional clothing and quieter way of life.
Da Nang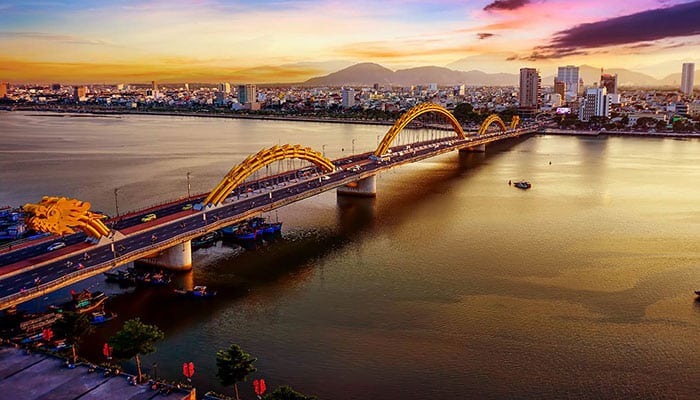 No wonder Da Nang is among the best places to visit in Vietnam. Boasting an enviable combination of beaches, city life, and nearby mountains. Kick back and relax some days, as this coastal city offers beautiful beaches and luxury resorts. It will also keep you busy on days you want to do more. Wander the streets, and see its old pagodas and French colonial buildings. Fill your stomach after sightseeing by sampling Da Nang's tasty street foods, as well as lively bars and restaurants.
To experience some stunning scenery, head into the Marble Mountains, or take the cable car to the mountain resort in the Ba Na Hills. There is also the renowned Hai Van Pass, the highest pass in Vietnam.
Other destinations in Vietnam
Effortless City-Hopping: Mastering Train and Bus Travel in Vietnam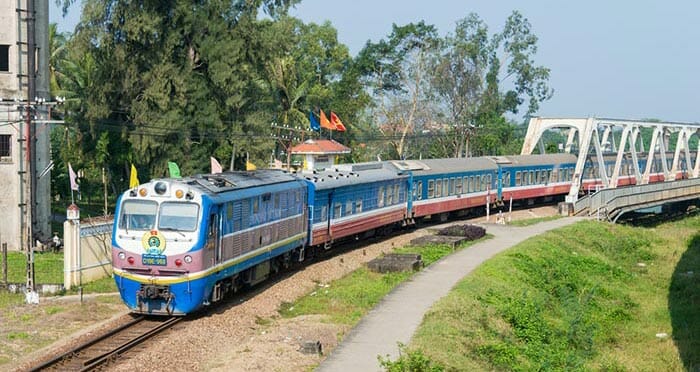 Getting From One City to Another
The two most popular ways to travel around Vietnam are by bus and by train. Of those two, trains are recommended as the best way to get from one city to another. The train line in Vietnam mostly runs along or close to the coast. And when you're not admiring the coastal scenery, you will pass by fields, mountains, towns, and more. While traveling by day is spectacular for scenery, night trains are also popular, especially the route from Hanoi to Da Nang and Hanoi to Hue. Another popular train route is between Nha Trang and Ho Chi Minh City. It is also possible to travel inland by train if you're heading for somewhere like Sapa.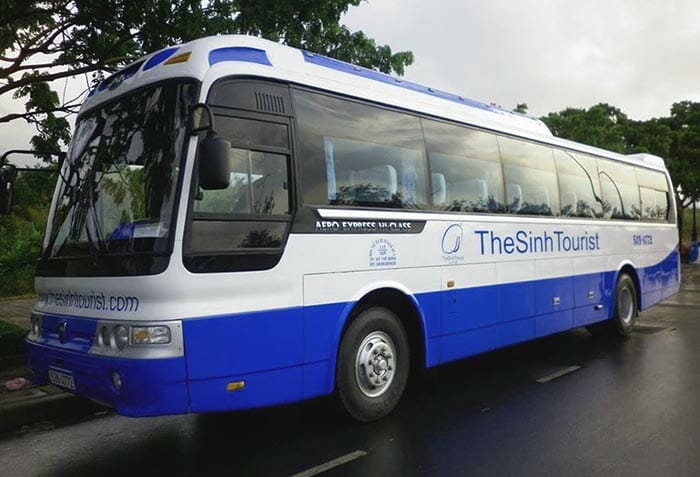 Buses are also handy for getting from one city to another in Vietnam. Inter-provincial buses are operated by private companies using modern and comfortable vehicles that travel to and from major cities. There are several different bus types in Vietnam. This includes sleeper buses, equipped with sleeper berths rather than just reclining seats. Another great thing is that bus travel in Vietnam is very affordable, but can be very slow too! If you're planning to travel around Vietnam extensively, the Vietnam Open Bus is a great option allowing you to stop in multiple cities between Hanoi and Ho Chi Minh City.
Did you find this guide useful?
Click on a star to rate it!
Average rating: / 5. Vote count: