China offers an impressive range of experiences and sights for tourists to enjoy. Its ancient history, vibrant culture, stunning natural beauty, friendly people, and exciting shopping make it a truly unforgettable destination. Whether you are looking for something old or new, there is something here to discover. So come explore the wonders of China!
Read about:
• Best Time of the Year to Visit China
• Places Worth Visiting
• How to Travel in China?
• Getting Around in Chinese Cities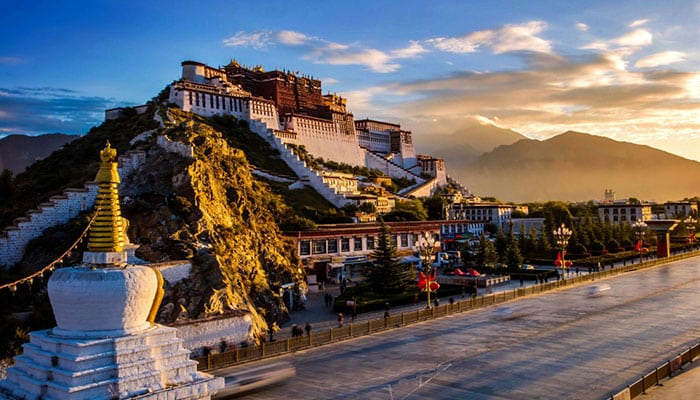 The Great Wall of China, the Forbidden City, and the Terra Cotta Warriors are just some of the spectacular historical sites worth exploring. To fully immerse yourself in Chinese culture, sample authentic cuisine, visit temples and local festivals, listen to traditional music, and watch traditional dances. It's an experience you will never forget!
China boasts breathtaking beauty, from the epic Himalayas to the tranquil Yangtze River. Whether you plan to explore the mountains on a hike or skiing trip or take in the scenic views while cruising down a river, you'll be amazed by the stunning sights that await you.
China is renowned for its warm and welcoming people, who are always happy to greet visitors. Shopping is also a great experience; you can find an array of traditional Chinese handicrafts, souvenirs, modern electronics, and stylish clothing, all at excellent prices! Discover the best of Chinese culture as you explore the markets.
In short, China has much to offer anyone looking for an inspiring holiday experience! From exploring its ancient past to discovering its unique culture, taking in its captivating scenery, or simply enjoying its friendly people – China is a destination that should not be overlooked!
Best time of the year to visit China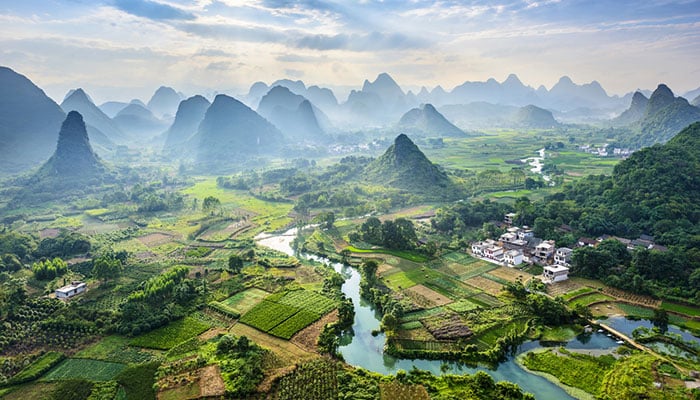 The best time to visit China will depend on what you want to experience. April to May and September to October are usually the most pleasant times of year in terms of both weather and crowds. If you're looking for hot and humid temperatures, June through August is your best choice. Finally, keep in mind that December through February can be freezing cold in the northern parts of the country.
No matter when you decide to visit, there are plenty of unique cultural events throughout the year. Celebrate Chinese New Year or Spring Festival with family reunions, parades, and fireworks in January/February. Join the Dragon Boat Festival festivities in June, including traditional boat races and rice dumpling eating contests. And don't miss out on the Mid-Autumn Festival in September/October, featuring moon gazing activities and lantern displays.
When planning your trip to China, consider the range of activities and climates available throughout the year, so you can choose what best suits your needs. From mild weather to festivals and cultural events, there is something for everyone regardless of when they visit! This way, you'll be sure to have a memorable experience in this beautiful country.
Places worth visiting
Beijing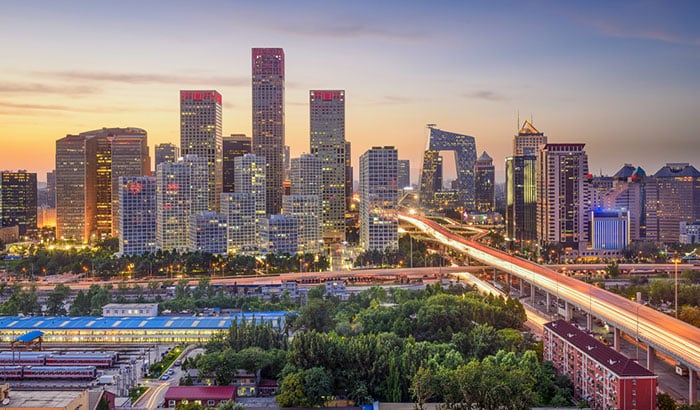 Beijing, China's capital city, is brimming with history and culture. Visit the famous Great Wall of China that winds for thousands of miles across northern China or explore the Forbidden City – once an imperial palace. If you're looking to experience traditional Chinese culture, visit one of Beijing's many museums, temples, and historical sites. Don't forget to try Peking duck or jiaozi (dumplings) while you're there – a must-have gastronomic experience!
Shanghai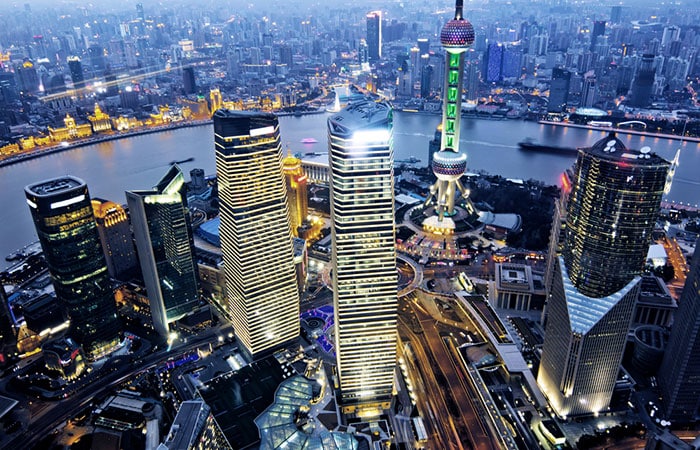 Shanghai is often referred to as the financial and cultural hub of China. Its skyline is filled with towering skyscrapers like the Oriental Pearl Tower. Shanghai is home to some of the country's most luxurious shopping districts, where you can find everything from traditional handicrafts to designer brands. There are plenty of museums and historical sites to explore in Shanghai, not to mention its vibrant nightlife scene. Delight your taste buds with local delicacies such as xiaolongbao (soup dumplings) or shengjianbao (pan-fried dumplings).
Don't miss our guide: Beijing to Shanghai
Xian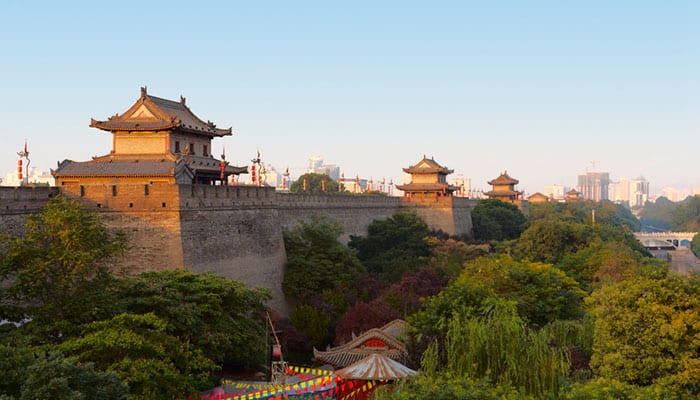 Xian is a historical city located in central China. It used to be the capital of the Han Dynasty. Xian is famous for its archaeological discovery – The Terra Cotta Warriors, over two thousand years old. Today they are still standing strong in Xian's archaeological museum.
Other attractions include the City Walls, Big Wild Goose Pagoda and Muslim Quarter; all showcasing Xian's ancient past. Xian's unique cuisine consists of biangbiang noodles and roujiamo (meat sandwiches).
Chengdu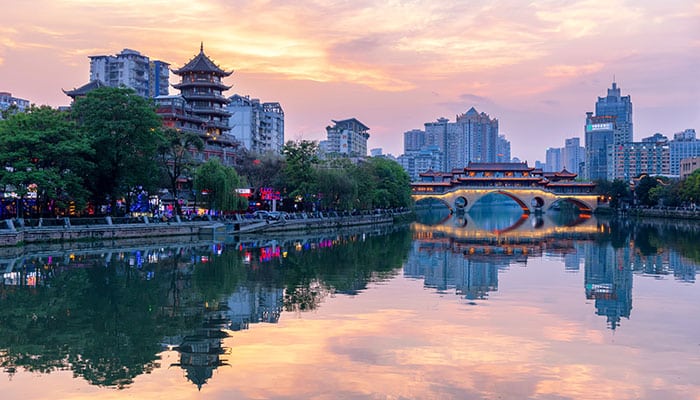 Chengdu, located in southwest China, is known for its relaxed atmosphere and spicy Sichuan cuisine. While visiting, you can explore attractions like the Giant Panda Research Base to learn more about conservation efforts and see these endangered animals up close. Other places of interest include Wuhou Temple, Chengdu Museum, and Jinsha Site Museum – all offering insight into the city's culture and history. And don't forget to give the local specialties such as Mapo Tofu or Kung Pao Chicken a try! It'll be an unforgettable experience.
Guilin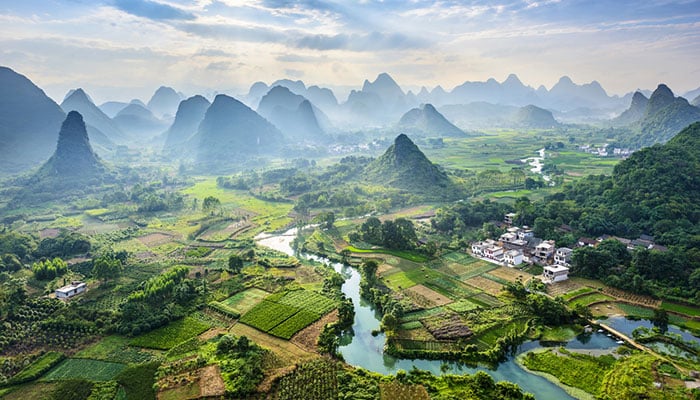 Guilin, a city in southern China's Guangxi Zhuang Autonomous Region, is famed for its striking natural beauty. Its myriad karst peaks, winding rivers, and tranquil lakes make it a picturesque destination. There are plenty of cultural attractions to enjoy too – the Elephant Trunk Hill, the Reed Flute Cave, and the Seven Star Park are among them. When it comes to savouring the local flavours, delicious Guilin noodles and Yangshuo beer fish should not be missed.
Lhasa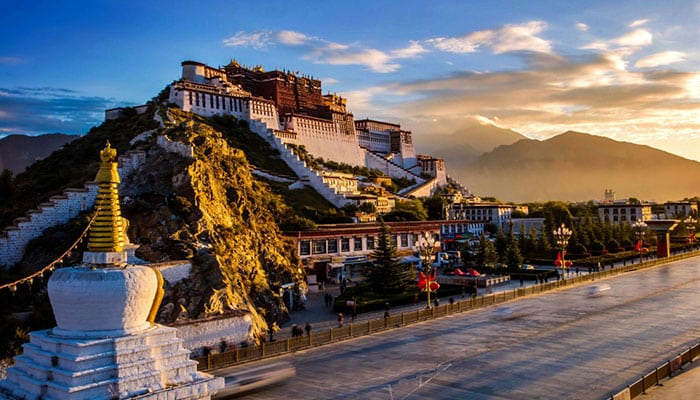 Lhasa is the spiritual capital of the Tibet Autonomous Region in western China. This high-altitude city teems with Tibetan culture and tradition. The Potala Palace, former home to Dalai Lama, is one of its prized landmarks together with other Buddhist temples and monasteries. Despite the cold winter temperatures and hot summers, Lhasa attracts many visitors keen to immerse themselves in its spiritual ambience.
Macau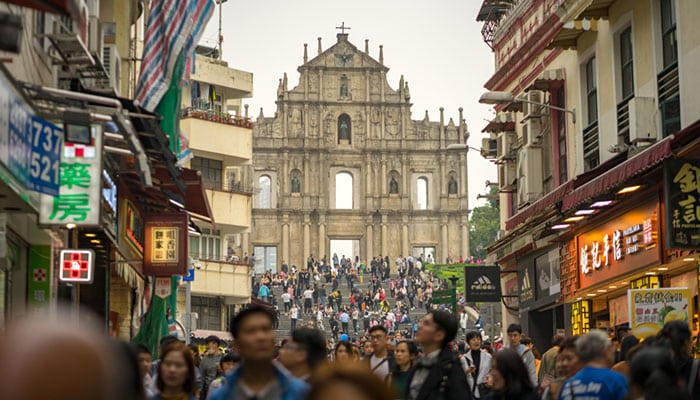 Macau is a unique destination situated on China's southeastern coast, combining Chinese and Portuguese cultures. It has become known for its glitzy casinos and vibrant nightlife, but there are plenty of other attractions to explore too – such as the Ruins of St Paul's Cathedral, Macau Tower, and Macau Museum. Plus, be sure not to miss out on local culinary delicacies like African chicken and pork chop buns!
Don't miss our guide: Hong Kong to Macau
How to travel in China?
Travelling between cities in China is a great way to experience the culture and scenery of the country. There are several options for transport, each with its own advantages and disadvantages.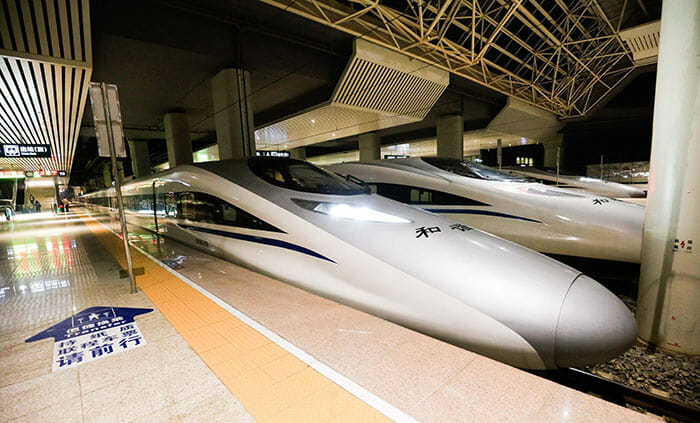 Train travel is a popular choice for tourists, as it's comfortable, fast, and convenient. The Chinese railway network connects major cities, making it easy to get around the country quickly and without too much hassle. There are several options available, with high-speed bullet trains offering faster journeys but at a more expensive price compared to sleeper trains.
Bus travel is another popular option for tourists in China due to its affordability and flexibility. Buses can take you anywhere you want, even to smaller towns or villages not connected by train lines. However, buses can be less comfortable than trains on long journeys, and traffic congestion can make trips slow and bumpy.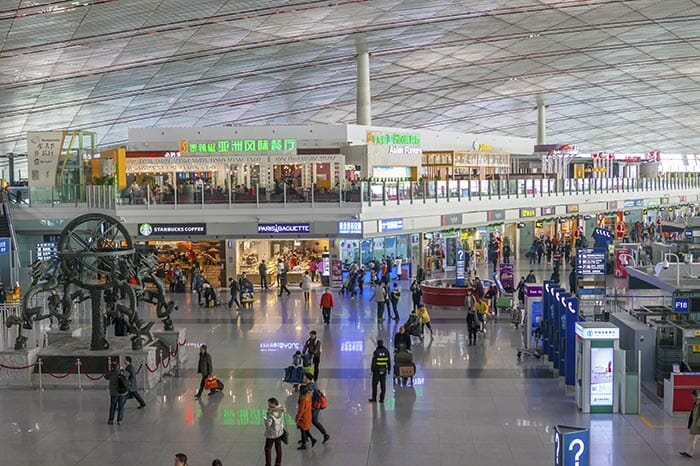 Flying is the best option for those who need speed or plan on travelling long distances. China has many airports that welcome domestic and international airlines. Flights are usually fast and easy but also more costly than other forms of transport and not always the most environmentally friendly option.
No matter your travel needs or preferences while in China, there is an option that will suit you! Trains offer comfort and convenience while buses provide flexibility at a lower cost. If time is a crucial factor or if you're taking a long trip, flying might be your best choice – even if it is pricier than the other options.
Getting around in the cities
Taxis are a great and affordable way to get around in major Chinese cities. You can either flag one down from the street or book one through an app. Keep in mind that many taxi drivers do not understand English, so it is helpful to have your destination written down in Chinese characters. That way, you can avoid any potential language barriers and make sure you get where you need to go!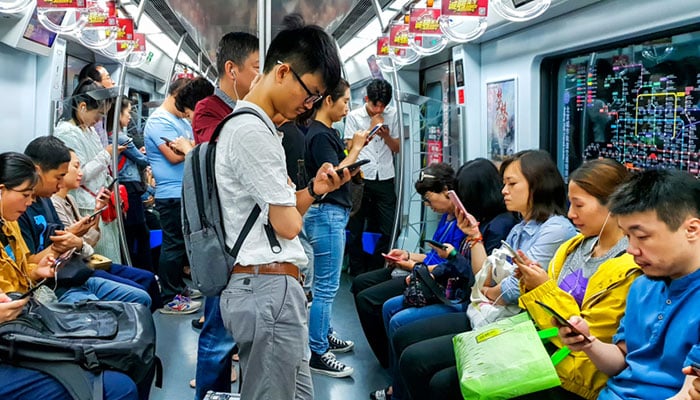 Most big cities in China boast modern and efficient subway systems. They are both affordable and efficient for getting around. The subways tend to be hygienic and well-maintained, allowing you to travel swiftly from one part of the city to another hassle-free. Unfortunately, like most public transport staff, most subway station attendants do not understand English, so it would again be sensible to have directions written down in Chinese characters.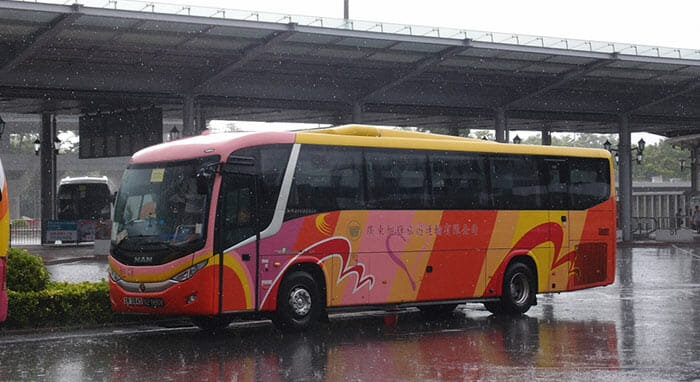 Public buses are a great way to travel around large cities in China. Most cities have an extensive network of local buses, so it's perfect for those who cannot access certain areas with the subway. However, keep in mind that bus station personnel usually don't speak English, so make sure you have your destination written down in Chinese! This will make your journey much easier.
If you're feeling adventurous or are looking for an eco-friendly way to explore the city, why not rent a bicycle? Cycling is a great way to take in the sights and sounds of the city without being too expensive. However, if you're cycling in larger cities, it's important to be extra cautious as traffic can get congested. Make sure to always follow all road rules!
In the end, it all comes down to your individual situation when deciding which form of transport best suits you. If speed and convenience are important, taxis or subways could be the way to go. But if you're looking for something more cost-effective or an experience that's closer to home, buses and bicycles might provide the best option.
Don't miss our guide: Hong Kong to Guangzhou
Did you find this guide useful?
Click on a star to rate it!
Average rating: / 5. Vote count: