Ipoh is a hidden treasure in Malaysia's Perak state. This city has something for everyone, from captivating architecture and delicious local dishes to stunning limestone caves and lush green hills. Whether you're looking for a thrilling adventure or some time to unwind, Ipoh is the perfect destination!
As you wander through the historic streets of Old Town, be enchanted by the British colonial-style buildings and their unique street art. Don't miss your chance to explore Kellie's Castle – an unfinished mansion shrouded in mystery and wonder. Stroll through this captivating landmark, soak up its stories and marvel at the tales that it tells.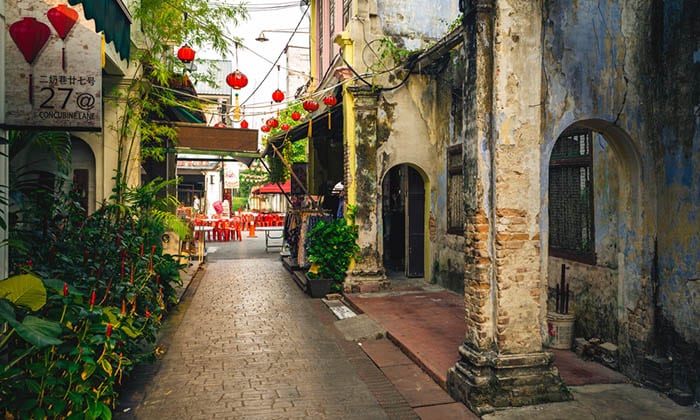 The food scene in Ipoh is simply divine. From the renowned Ipoh white coffee to the delicious bean sprouts chicken, your taste buds are in for a treat. And let's not forget the tantalizing array of street food that awaits you at the bustling night markets.
For a bit of rejuvenation, head to the hot springs at the Lost World of Tambun or the Banjaran Hotsprings Retreat, where you can unwind and indulge in a soothing spa experience. If you're keen on outdoor activities, you can't miss the breathtaking Gunung Lang Recreational Park or the enchanting Gua Tempurung cave.
In a nutshell, Ipoh is a delightful blend of natural wonders, captivating history, and gastronomic delights that'll make you wonder why you hadn't visited sooner!
Ipoh's Timeless Gems: Historic and Enchanting Destinations
Ipoh Old Town
Steeped in rich history and adorned with stunning architecture, Ipoh Old Town is a must-visit spot for travelers. As you stroll through the charming streets, you'll be greeted by British colonial-era buildings, street art, and murals that paint a vivid picture of Ipoh's past. Make sure to indulge in the famous white coffee and local cuisine, which are sure to tantalize your taste buds.
In addition to the gastronomic delights, Ipoh Old Town is a treasure trove of boutique shops, quaint cafes, and art galleries. You'll find yourself getting lost in the maze of narrow alleys, each one bursting with life and character. This unique blend of old and new makes Ipoh Old Town an unforgettable experience.
Kellie's Castle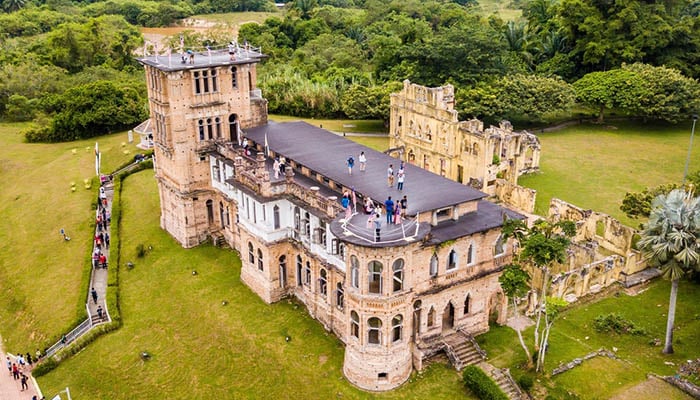 Kellie's Castle is a fascinating historical landmark that offers a glimpse into the life of a wealthy Scottish planter named William Kellie Smith. This unfinished mansion, located near Batu Gajah, showcases a mix of Moorish and Indo-Saracenic architectural styles, a testament to Smith's love for diverse cultures.
As you explore the castle's mysterious corridors, you'll learn about the tragic story behind its construction, which was halted due to the sudden death of its owner. Today, Kellie's Castle stands as a symbol of unfulfilled dreams, and some even believe it's haunted. The panoramic views from the castle's rooftop are truly breathtaking and well worth the visit.
Lost World of Tambun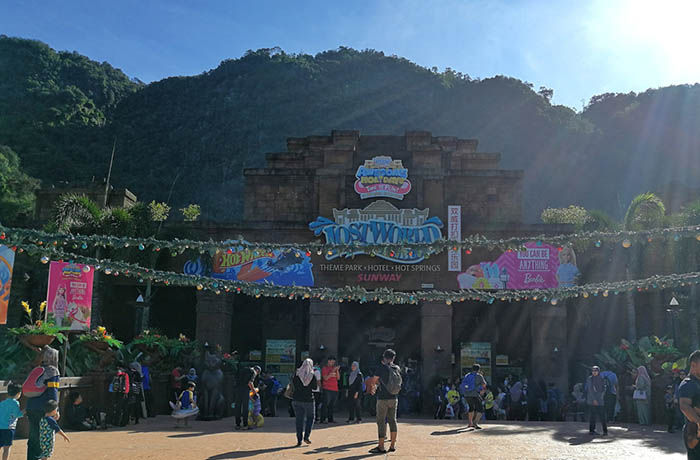 For adventure seekers and families alike, the Lost World of Tambun is an incredible destination that combines natural beauty with exciting attractions. This theme park features everything from water slides and amusement rides to a lush tropical jungle, providing endless entertainment for visitors of all ages.
The Lost World of Tambun isn't just about adrenaline-pumping rides, though. It's also home to a wildlife park, where you can get up close and personal with a variety of exotic animals. You can even indulge in a relaxing hot springs experience, making the Lost World of Tambun a perfect balance of fun and relaxation.
Explore the Exciting Activities of Ipoh
Explore the Street Art Scene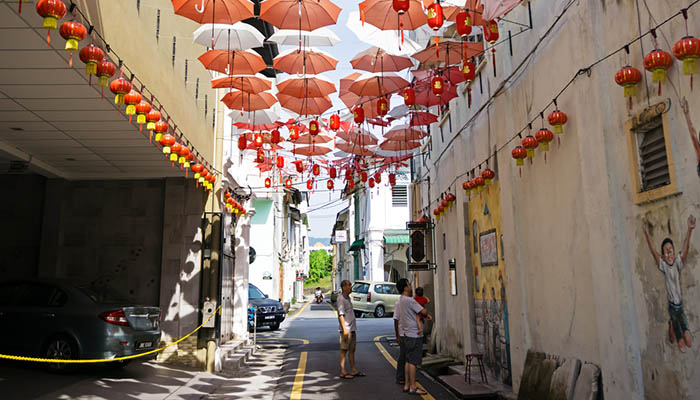 Ipoh is well-known for its vibrant street art scene, which showcases the talents of local and international artists alike. As you wander through the city, you'll come across colorful murals and intricate installations that breathe life into the urban landscape. Many of these masterpieces depict scenes from Ipoh's rich history and culture, making a self-guided street art tour an excellent way to gain a deeper understanding of the city. Don't forget to snap a few photos along the way to capture the memories of your artistic adventure.
Sample Delicious Local Cuisine
Ipoh is a paradise for food enthusiasts, with a variety of delicious dishes representing the city's rich cultural diversity. From the iconic Ipoh white coffee to savory delights like bean sprout chicken and curry mee, there's no shortage of culinary experiences to be had. As you explore the city's bustling hawker centers and charming eateries, you'll quickly discover that the flavors of Ipoh are as vibrant and diverse as its people. So go ahead, dig in, and let your taste buds embark on a Malaysian culinary journey.
Relax at the Hot Springs
After a day of exploring the city, there's no better way to unwind than by indulging in the therapeutic properties of Ipoh's natural hot springs. The Banjaran Hotsprings Retreat offers a luxurious escape, complete with geothermal pools, a crystal cave, and a meditation cave. If you're looking for a more budget-friendly option, the Tambun Hot Springs is another great choice. Surrounded by lush greenery and soothing mineral-rich waters, these hot springs provide a tranquil oasis where you can rejuvenate your body and mind.
Journey to Ipoh: Malaysia's Enchanting City
Penang to Ipoh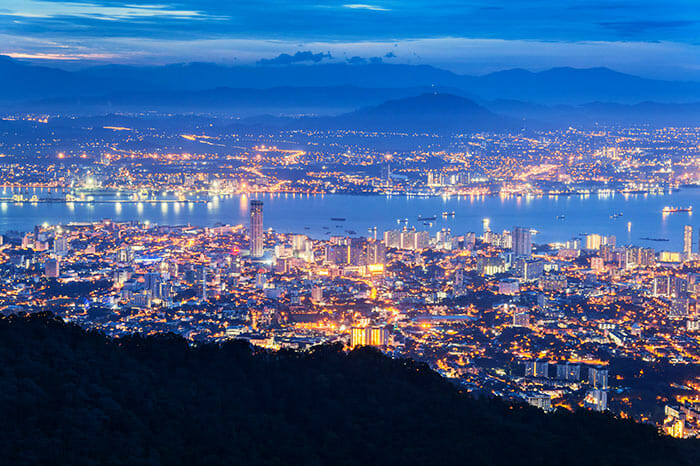 Embark on a journey from the culturally rich Penang, with its captivating history and beautiful landscapes, to the charming city of Ipoh. The distance between these two destinations is a mere 160 kilometers (100 miles), making travel between them a breeze. Options for travel from Penang to Ipoh include bus and train services, both offering different advantages.
By train, the modern ETS (Electric Train System) makes the journey swift and enjoyable. Departing from Butterworth Railway Station on the mainland, it takes roughly one hour and forty minutes to reach Ipoh. Bear in mind that you'll need to travel to the mainland first via ferry or bus if you're staying on Penang Island.
Alternatively, buses provide a budget-friendly option, with a plethora of services operating daily. However, they are less convenient than trains, as they drop passengers off at the Amanjaya Bus Terminal, which is 10 kilometers (6 miles) from Ipoh Old Town. This necessitates an additional transfer into the city center, adding time and cost to your journey. Whichever mode of transportation you choose, the enchanting city of Ipoh awaits your discovery.
Kuala Lumpur to Ipoh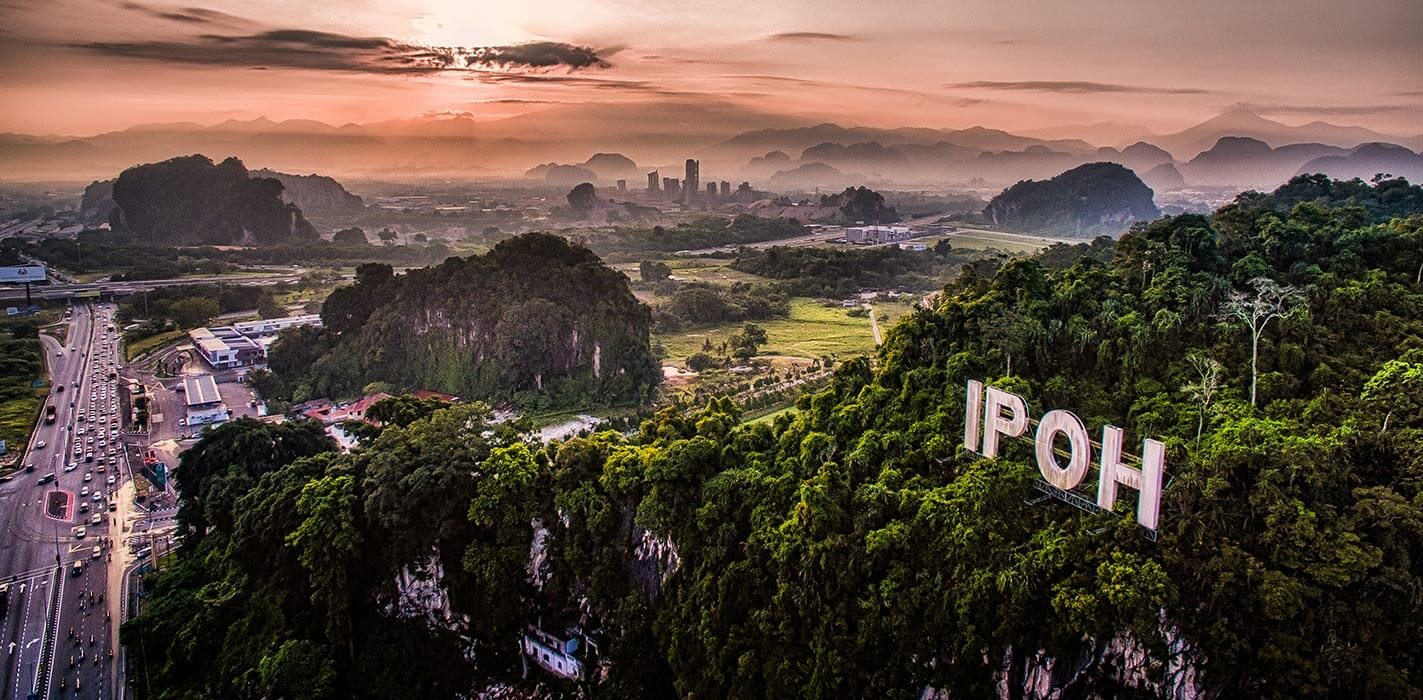 In the midst of Malaysia lies the modern and vibrant capital, Kuala Lumpur. As you depart from KL and embark on the 200-kilometer journey to Ipoh, the gateway to the scenic Cameron Highlands, the contrast between the two cities becomes apparent. To reach Ipoh, you have various transportation options available, including buses, trains, and taxis, each offering a different experience and price range.
Traveling by bus is a popular and affordable choice, with multiple bus companies offering various levels of comfort and service from different departure points within KL. If you prefer a more scenic and comfortable journey, you can opt for a train ride, with KTM's high-speed ETS trains providing Silver, Gold, and Platinum ticket options. Lastly, for a more convenient and personalized experience, private taxis offer door-to-door service, albeit at a higher cost.
For detailed information on transportation options, be sure to check out our Kuala Lumpur to Ipoh post.
Singapore to Ipoh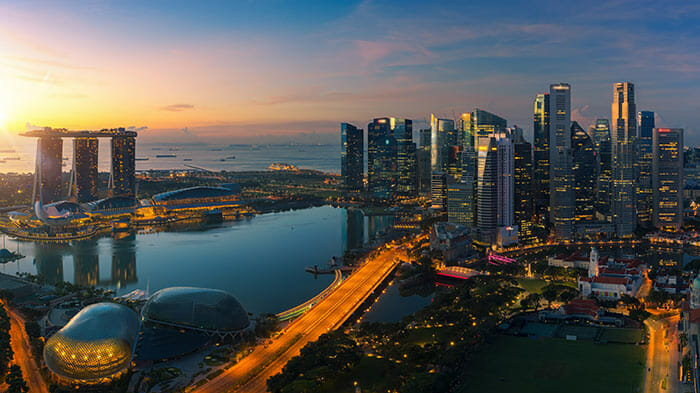 Venturing from the bustling streets of Singapore to the fascinating city of Ipoh in Malaysia, travelers are presented with a few options to cover the 560 kilometers (350 miles) journey. While there are no direct trains, one can choose between flying or taking a bus.
Flights are the quickest and most convenient option, with a direct flight taking approximately 1 hour and 20 minutes. Two airlines offer direct flights, Scoot (formerly Tigerair) and AirAsia, with Scoot usually being the more affordable option. However, if budget is a concern, the cheapest way to travel from Singapore to Ipoh is by bus.
StarMart Express and Sri Maju Group are two popular companies offering daily departures with VIP 24 buses providing luxurious onboard facilities. Journey times vary from 8 hours to 11 hours, depending on the time of departure and border crossing duration. Booking in advance is highly recommended.
For more detailed information on these options, be sure to check out our Singapore to Ipoh article.
Venturing Beyond Ipoh: Continue Your Malaysian Adventure
As you continue your Malaysian adventure, take with you the memories and impressions of Ipoh. Remember that travelling is about unexpected discoveries and the connections you make along the way; keep an open mind, embrace the unknown, and let curiosity guide your journey. With many exciting destinations to explore, be sure to find a place that captures your imagination and satisfies your wanderlust. May each step of your pilgrimage lead to unique experiences and understanding of Malaysia's vibrant culture!
Ipoh to Langkawi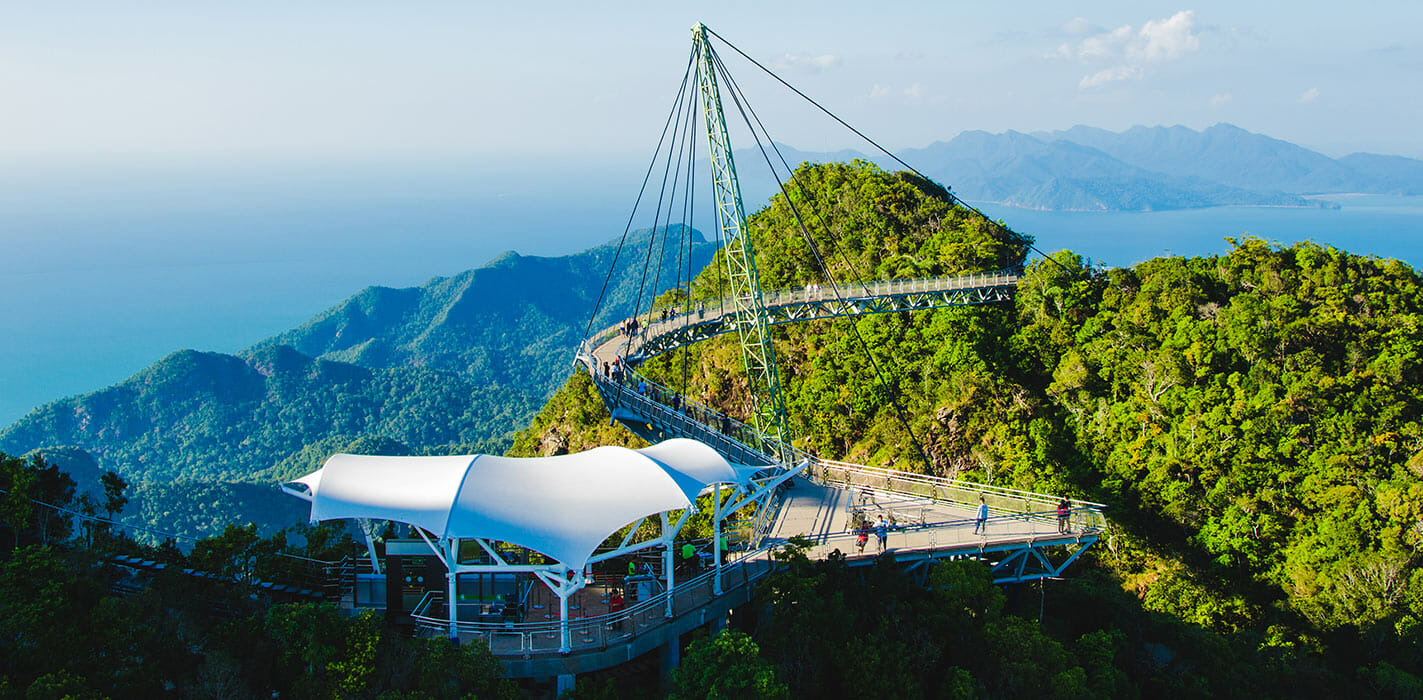 Embarking on a journey from the charming city of Ipoh to the captivating island of Langkawi, travelers are invited to experience the wonders of Malaysia's tropical haven. Langkawi, an archipelago of 99 islands, boasts pristine beaches, lush rainforests, and an abundance of wildlife that will surely delight any nature enthusiast.
Connecting Ipoh and Langkawi involves a scenic mix of land and sea travel. A 4-hour car or bus trip to Kuala Perlis is the first step, then a 1 hour 30-minute peaceful ferry ride takes you to Langkawi's main island. This enchanting journey will create many unforgettable memories.
As you come closer to the shores of Langkawi, be prepared to experience the truly mesmerizing beauty and culture of this island! Take a stroll on the iconic Langkawi Sky Bridge or uncover ancient myths and stories at the Mahsuri Mausoleum – each moment spent in Langkawi will be an unforgettable journey. So don't wait any longer; immerse yourself in all that this magical destination has to offer!
Did you find this guide useful?
Click on a star to rate it!
Average rating: / 5. Vote count: