India is an unrivaled paradise of culture, history, and breathtaking natural beauty. From tranquil rural villages to bustling cities, its diverse regions have something to offer every traveler. With a population of over 1.3 billion people, visitors are sure to be mesmerized by the vibrant mix of traditions, customs, and beliefs. Whether you seek serenity or stimulation, India has it all! Let your journey begin!
Read about:
• When is the best time to visit India?
• Places you should definitely visit in India
• How to travel in India
• Traveling within Indian cities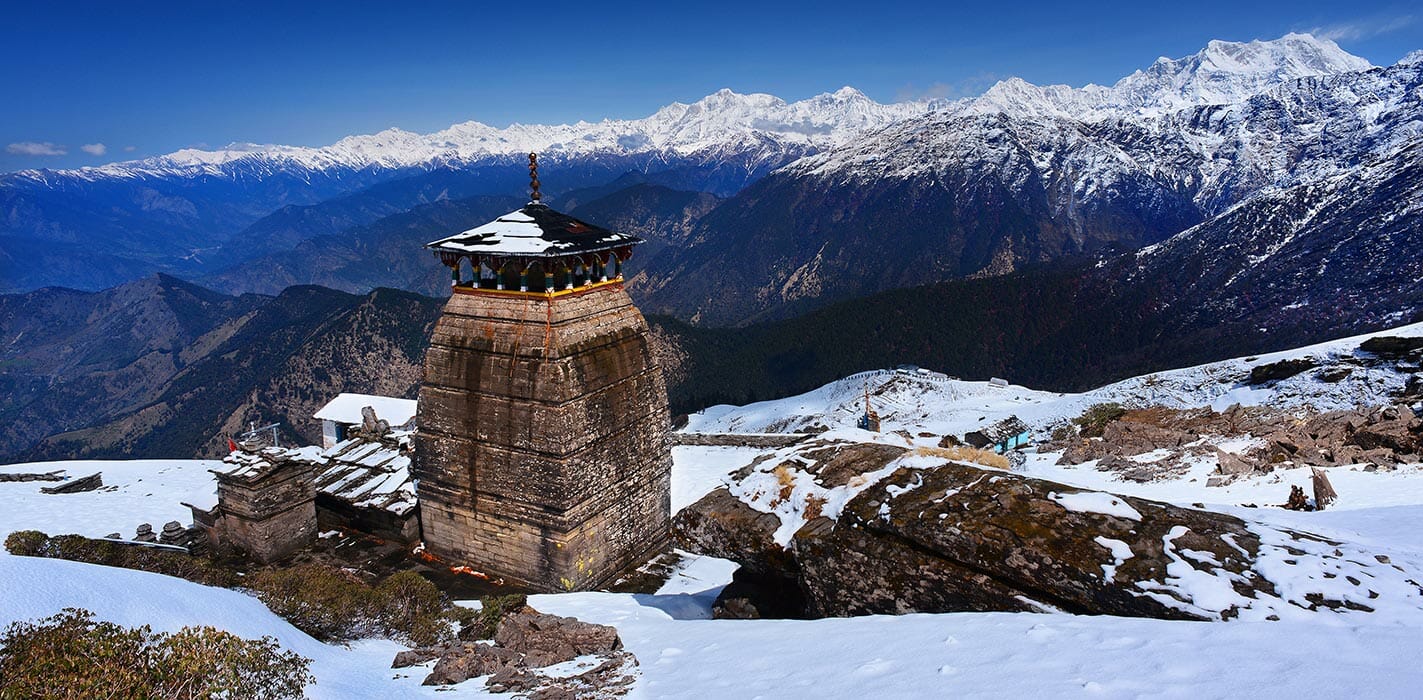 The Himalayas, a majestic mountain range towering above the northern part of India, provide a stunning backdrop to the region's cascading rivers and other mountainous scenery. Further west lies the Western Ghats, an area filled with lush forests and diverse wildlife, offering breathtaking views perfect for outdoor hikes.
The vibrant cities of India are buzzing with life; you'll find ancient temples, palaces, and monuments standing alongside modern skyscrapers while enjoying some of the most delicious cuisines in the world. Everywhere you look there's something new waiting to be discovered; whether it's exploring markets selling colorful fabrics or spiritual sites offering an insight into India's deep-rooted faith, there's no shortage of things to do for those who dare to venture off the beaten path.
India is sure to leave a lasting impression on all who visit; from its fascinating culture and deep-rooted traditions to its breathtaking landscapes and mouth-watering food – all of which will give you a newfound appreciation for this remarkable country and everything it has to offer.
When is the best time to visit India?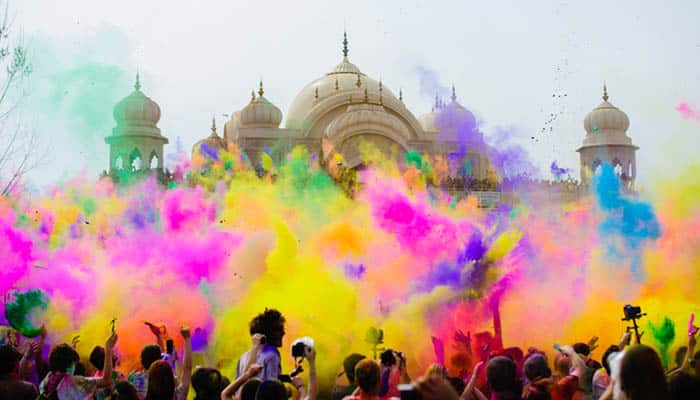 When it comes to visiting India, there is no one-size-fits-all answer. The best time to visit the country depends on what you are looking for and where you plan to go. India is a vast nation boasting diverse climates and weather conditions. The ideal time to make your trip varies greatly, region by region.
Generally, travelers tend to favor the cooler months of October through March for their trips. During this period, temperatures tend to be milder and more comfortable in northern India. If you have chosen to explore the south, however, then these same cooler months may become a bit too chilly and it may be better to plan your trip for April through June when temperatures rise and become more pleasant.
In addition to its varied regions, India also offers a wealth of unique festivals that take place throughout the year – from Diwali, the Festival of Lights celebrated with fireworks and decorations in November, to Holi in March which marks the start of spring with vibrant colors being thrown around in celebration.
Before you embark on your journey to India, doing some research can help make the most of your experience and ensure it is one to remember. Visit the official website of the Ministry of Tourism, Government of India – Incredible India – for information about destinations, attractions, and travel tips. Whatever interests you, planning ahead will give you a better chance of making sure your trip is as enjoyable as possible.
Consider factors such as climate conditions in different parts of the country and festival dates relevant to where you are visiting. This will enhance your experience and ensure you don't miss out on anything special during your stay!
Places you should definitely visit in India
Delhi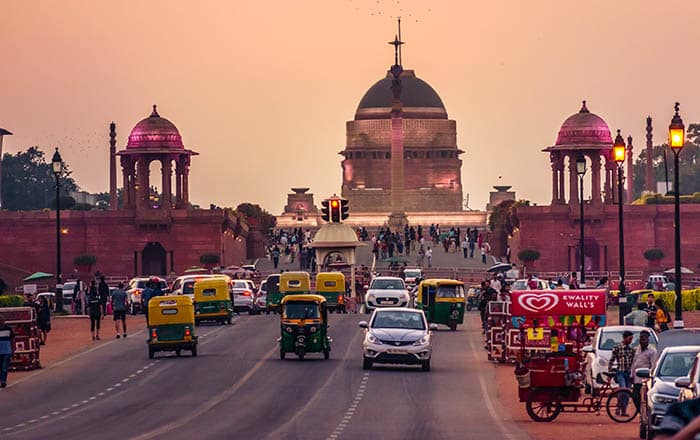 Delhi is the bustling cosmopolitan capital city of India, a vibrant metropolis renowned for its spectacular cultural heritage and history. It is home to some of the country's most iconic landmarks, like the Red Fort and India Gate, along with a wide array of museums, temples, and other attractions.
Delhi is also well-known for its thriving food scene, offering locals and visitors a appetizing array of street cuisine up to high-end dining restaurants.
Jaipur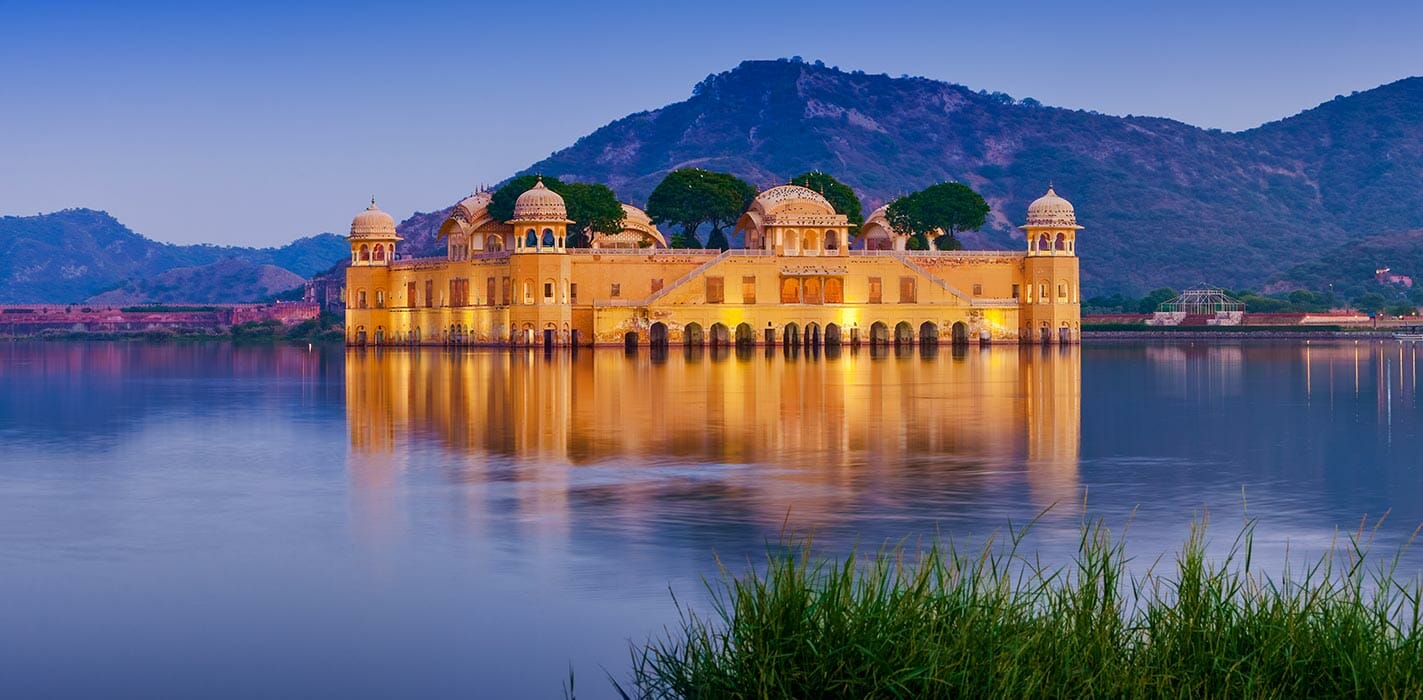 The city of Jaipur is located in the state of Rajasthan. It is best known for its beautiful pink-hued buildings which are reflective of its rich cultural legacy. Tourists flock here to explore astonishingly impressive landmarks including Hawa Mahal, City Palace, and Jantar Mantar observatory. Plus there are plenty of shops here for those who wish to pick up some traditional handicrafts or textiles from Jaipur's bustling marketplaces.
Agra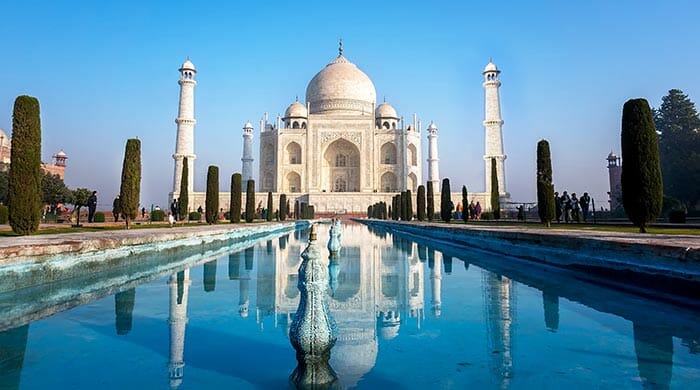 Agra, located in northern India, is world-famous for being home to one of the Seven Wonders of the World: The Taj Mahal. This stunning white marble mausoleum was built by Mughal Emperor Shah Jahan in memory of his beloved late wife and remains an awe-inspiring sight to behold. In addition to this breathtaking monument, Agra also offers plenty more historic attractions like Agra Fort and Tomb of Itimad-ud-Daulah.
Goa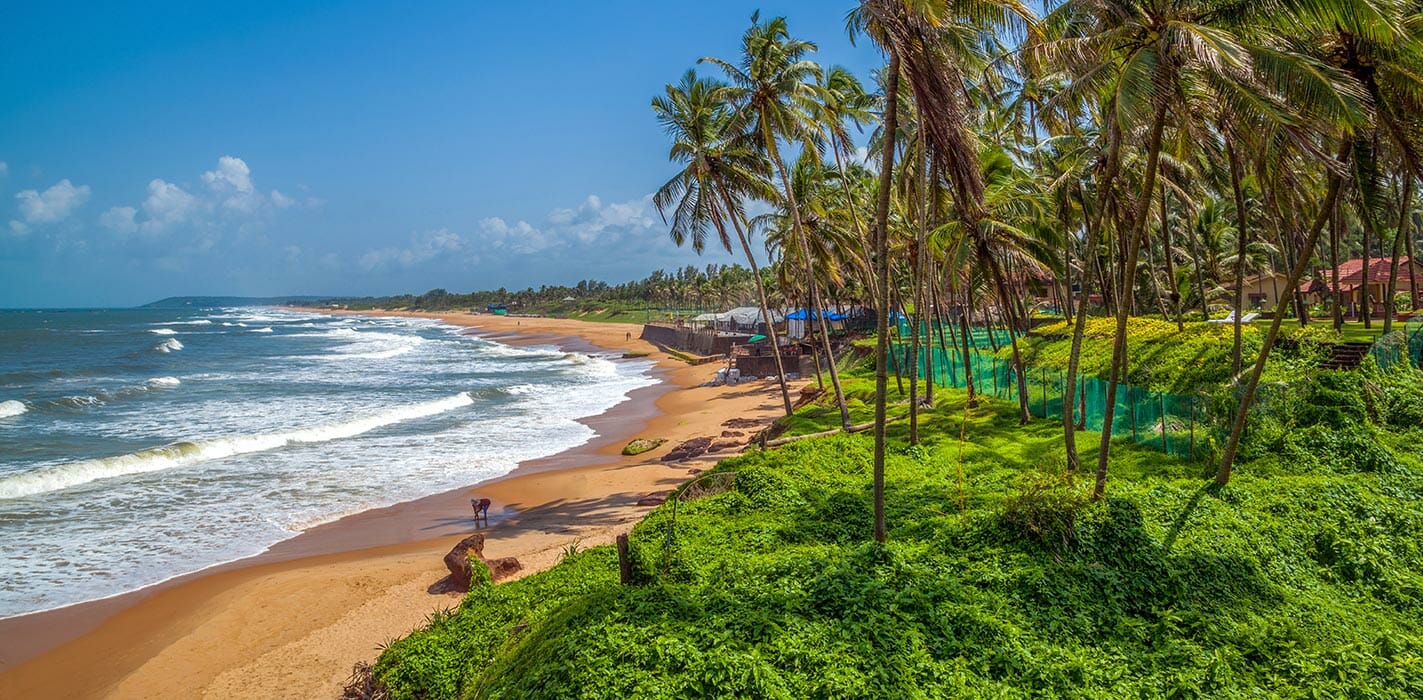 Goa is one of India's most popular tourist destinations – it's situated on the western coast. Goa offers an idyllic lifestyle with sunny beaches and a relaxed atmosphere that entices both local people and international tourists alike.
Not only does Goa boast dazzling beaches. There are also numerous churches, temples, and monuments worth exploring such as Kala Academy Goa – a hub for performing arts in Panaji – or Basilica de Bom Jesus – an ancient basilica dedicated to Saint Francis Xavier. When night falls in Goa, there's no shortage of activities either. Goa offers a vibrant nightlife with plenty of nightclubs to choose from, sure to keep you entertained until the sun rises!
How to travel in India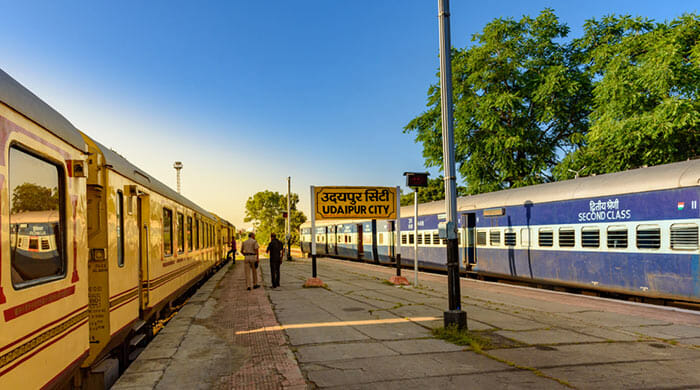 Train travel is a great way to get around India. The Indian Railways network covers the whole of the country and has a wide range of classes, from budget-friendly options to more luxurious ones. Tickets can be purchased either at railway stations or through booking websites. Trains are generally comfortable, affordable, and efficient, making them an excellent way to travel between cities.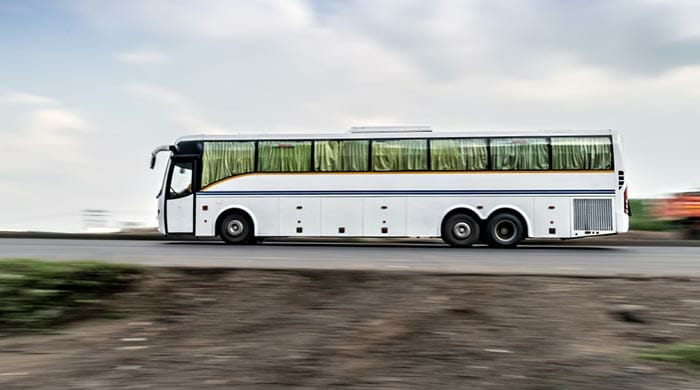 Buses are another popular option for traveling between cities within India. There are government-run bus services as well as private companies that offer routes between major cities and towns. Bus tickets can be bought at bus stations or through booking sites, and often they are cheaper than other forms of transport but can take longer than trains or planes.
If you're in a hurry or need to travel a long distance, flying might be the best option for you. India has many domestic airports and different airlines. Flying is usually faster and more convenient than other modes of transport, although it can be pricier too.
When deciding which mode of transportation is best for you, consider your budget, time constraints, and preferences carefully. It's helpful to compare prices and travel times for each mode of transport so that you can make an informed decision about what will work best for you.
Traveling within Indian cities
Getting around big cities in India can be a bit overwhelming for first-time visitors. Luckily, several transportation options are available, ranging from public transport to taxis and private car rentals. Let's take a look at each option in detail.
Public transport is usually the most affordable way to get around India's big cities. To access public transport you'll need to purchase tickets either online or from the ticket booths which are found at metro and train stations.
Bus routes are also clearly marked on city maps, making it easy to navigate your way around. Although public transport is generally convenient and budget-friendly, it can be very crowded during peak times, and it is not the most comfortable option.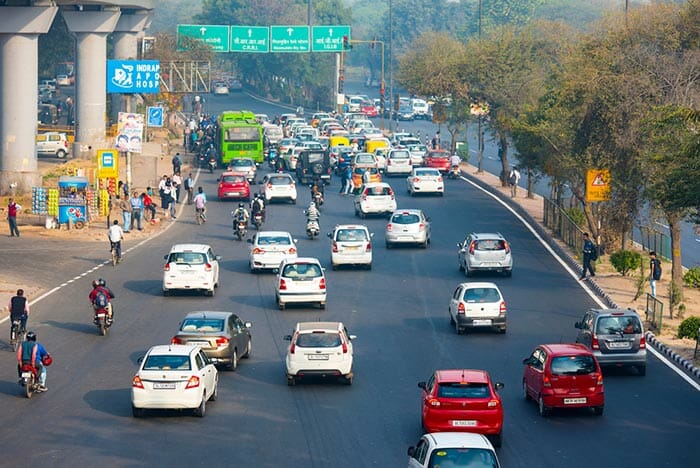 Another popular way to get around is by taxi. Taxis are more expensive than public transport but provide more convenience and comfort when time is of the essence. You can opt to hail a taxi directly on the street or book one through an app such as Ola or Uber.
For travelers looking for more flexibility and are willing to pay a bit extra, there are private car rental services. Car rental companies offer both self-drive and chauffeured car rentals for people who want to explore beyond the city limits or visit multiple destinations without having to worry about navigating their way around unfamiliar areas.
No matter which mode of transport you choose, compare prices and travel times for each option. Then you can pick the best travel option for your preferences. With all these transportation options available, getting around India's big cities is doable.
Did you find this guide useful?
Click on a star to rate it!
Average rating: / 5. Vote count: