Pattaya, a bustling seaside city on Thailand's eastern coast, is renowned for its spectacular beaches, dynamic nightlife, and diverse entertainment options that make it an irresistible destination. Catering to a wide range of interests, Pattaya entices travelers to bask in the sun on its golden shores, savor the vibrant street food scene, or delve into Thailand's rich culture and history through its temples and festivals.
Thrill-seekers will be delighted by the abundant water sports opportunities, including jet-skiing, parasailing, and snorkeling. Meanwhile, shopping aficionados can indulge in everything from lively street markets to upscale shopping centers.
As night falls, Pattaya comes alive with an energetic party atmosphere, offering an extensive selection of bars, clubs, and cabarets. For a more laid-back experience, visitors can also find tranquil rooftop bars and charming beachside restaurants to unwind.
In short, if you seek a vacation that perfectly balances sun, sea, and exhilaration, Pattaya should undoubtedly top your list of must-see destinations.
Famous places
Walking Street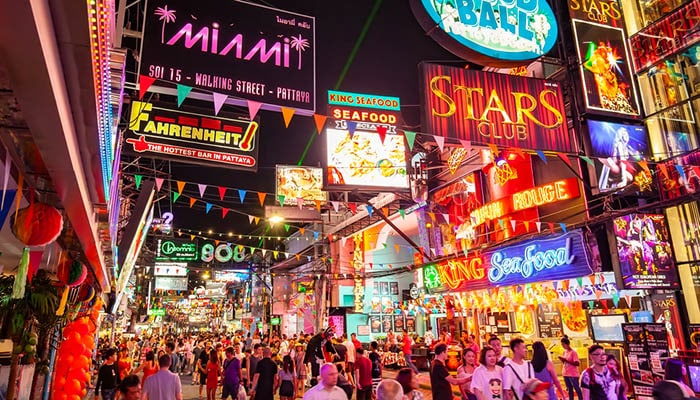 Walking Street, a renowned tourist hotspot in Pattaya, is celebrated for its energetic nightlife and diverse entertainment offerings. This bustling thoroughfare is teeming with bars, clubs, cabarets, and street performers, making it an essential stop for those seeking a memorable night out. With options ranging from pulsating dance clubs to laid-back beachside bars, Walking Street caters to all tastes.
Taking a stroll down Walking Street, you'll be immersed in a sensory whirlwind featuring the sights, sounds, and aromas of Pattaya's infamous nightlife. From captivating live music and street performances to mouth-watering street food and refreshing drinks, there's always something novel to encounter. So, if you're eager to embrace the essence of Pattaya's nocturnal excitement, make sure to put Walking Street on your must-see list.
Big Buddha Hill
Big Buddha Hill, also referred to as Wat Phra Yai, stands as a prominent cultural attraction in Pattaya, providing breathtaking panoramic views of the city and its surroundings. This hilltop temple houses an impressive golden Buddha statue that dominates the Pattaya skyline, drawing the attention of tourists and locals alike.
To fully appreciate the beauty of this site, visitors can ascend the staircase to the summit of Big Buddha Hill, where they can offer prayers and gifts at the temple. The temple grounds also feature several smaller shrines and statues, creating a tranquil oasis away from the city's hustle and bustle. A visit to Big Buddha Hill is essential for those seeking to connect with Pattaya's spiritual aspects and gain a deeper understanding of Thai culture and Buddhism.
Sanctuary of Truth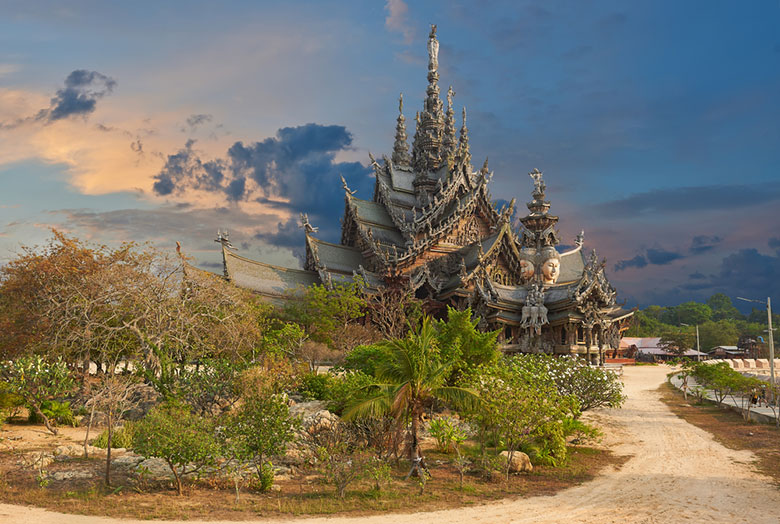 The Sanctuary of Truth is an exquisite 105-meter tall wooden architectural marvel situated in the city of Pattaya. Every inch of its walls and structures are hand carved with intricate motifs from Buddhism, Hinduism, and other Eastern philosophies – a testament to the skill and craftsmanship of the local artisans who created it. From its peaceful atmosphere to its mesmerizing ocean views, this majestic structure offers visitors a chance to appreciate spirituality and culture amid tranquil surroundings. So escape from the hustle and bustle of everyday life for a while and discover the timeless wisdom encapsulated within this incredible sanctuary – you won't regret it!
Things to do in Pattaya
Experience the Thrills of Water Sports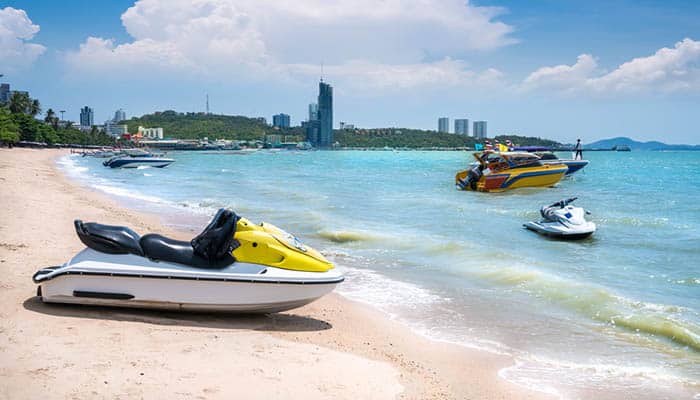 Pattaya is a popular destination for water sports enthusiasts, with a range of activities to choose from, including jet-skiing, parasailing, and snorkeling. The crystal-clear waters surrounding Pattaya offer the perfect setting for a day of adventure on the waves. Whether you're a seasoned pro or a first-time participant, there's a water sport for everyone in Pattaya.
Indulge in the Local Food Scene
Pattaya boasts a vibrant street food scene, offering traditional Thai dishes and snacks that are sure to tantalize taste buds. From savory noodles and stir-fries to tasty mango sticky rice and coconut drinks, there's something for everyone. Explore the night markets or chat with local vendors as you sample the delicious flavors of this city. Don't miss out on the unique experience that only Pattaya can offer!
Discover the Culture and History of Thailand
Pattaya offers visitors a wealth of cultural and historical attractions to explore, from its many temples and shrines to its vibrant local festivals and ceremonies. Take in the traditional dances and music, marvel at the colorful decorations and offerings, and learn about Thai Buddhism – there's no shortage of ways to immerse yourself in the culture of Thailand here. With so much to see and do, you're sure to have a memorable time in Pattaya!
Getting to Pattaya
Bangkok to Pattaya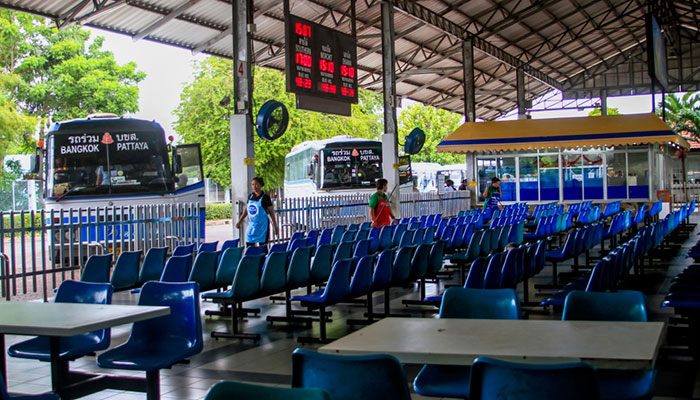 Bangkok and Pattaya are two popular destinations in Thailand and Pattaya, located less than 200 kilometers south of Bangkok, is a favorite escape for Thai people and tourists. There are several options to travel between Pattaya and Bangkok, including flights, buses, vans, taxis, and trains.
Traveling by road is the most popular mode of transportation between Pattaya and Bangkok, with bus travel being the most sensible option. The Roong Reuang Coach has a monopoly on buses from Pattaya to Bangkok, with two departure points from Pattaya Bus Station and Jomtien Bus Station. Buses are a comfortable and cost-effective way to travel.
Flights are not a recommended option as there are no direct flights from Pattaya to Bangkok and the journey would take longer and cost more than buses or trains. The closest airport to Pattaya is the U-Tapao International Airport, which is about 45 minutes drive from Pattaya City.
Taxis are also an option for travel between Pattaya and Bangkok but are more expensive than buses and trains. Trains are a great option as they offer a comfortable and scenic journey.
Read more about the travel options from Bangkok to Pattaya – Go by Bus or Taxi?
Suvarnabhumi Airport to Pattaya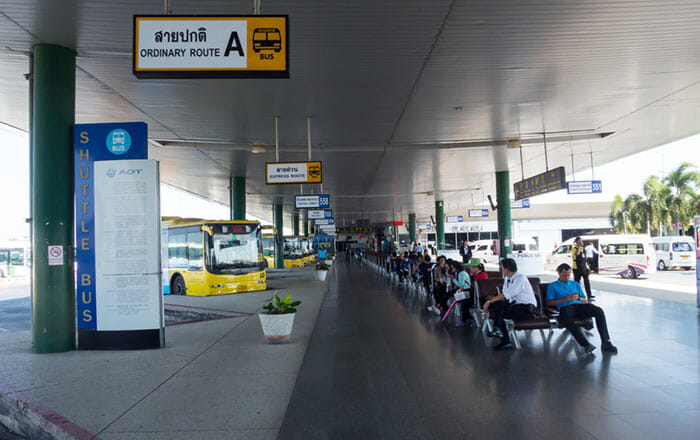 There are two main options for traveling from Suvarnabhumi Airport to Pattaya: bus and taxi. Buses are the most affordable option, with the Bell Travel bus service offering six departures daily, between 8 am and 6 pm. The journey takes approximately 2 hours and tickets can be booked online. These buses are air-conditioned and comfortable, making them a suitable choice for the short trip.
Taxis are another option, providing more convenience and flexibility with door-to-door service and availability at any time of the day or night. Travelers can choose between public taxis outside the arrivals terminal or pre-book a private taxi. Prices for both options are relatively similar, but private taxis offer more vehicle choices, which is useful for larger groups or those seeking extra comfort.
In conclusion, buses are the most economical choice for traveling from Suvarnabhumi Airport to Pattaya, while taxis provide added convenience and flexibility. To read the original article: Suvarnabhumi (Bangkok) Airport to Pattaya – By Bus or Taxi?
Don Mueang Airport to Pattaya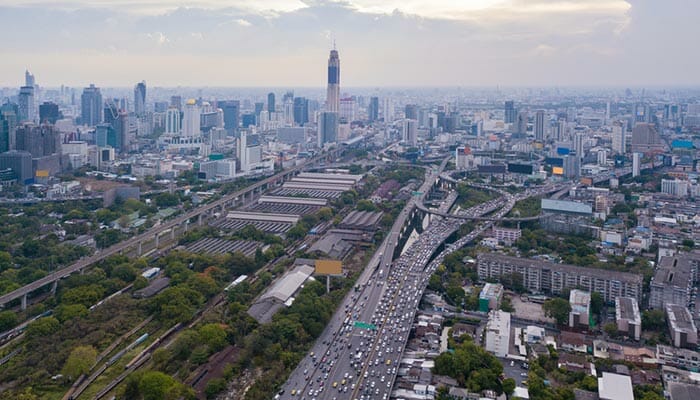 Don Mueang International Airport, which has grown to become the largest low-cost carrier airport, is a gateway to Thailand for many Asian countries. If you've landed there and are looking for some beach time, Pattaya is the closest major beach resort to Bangkok, about 150 km away.
There are two options for traveling from Don Mueang to Pattaya: by taxi or by bus. Taking a taxi is the most convenient option but also the most expensive. Booking a private taxi in advance through a travel website will give you the option to choose the size of vehicle that's best for you and pay a fixed price. Public taxis are available outside the airport, but it's recommended to book a private taxi to avoid waiting in a line and negotiating the price.
Traveling by bus from Don Mueang to Pattaya requires going to another location first, as there are no direct buses. However, there are many options available, like taking the A1, 30 THB public bus to Mo Chit, the closest skytrain/subway station to Don Mueang in Bangkok. The downside is the additional time and hassle, but it's also an affordable option.
Click here for a more detailed guide on traveling from Don Mueang Airport to Pattaya – Go by Taxi or Bus?
Traveling from Pattaya
Pattaya to Bangkok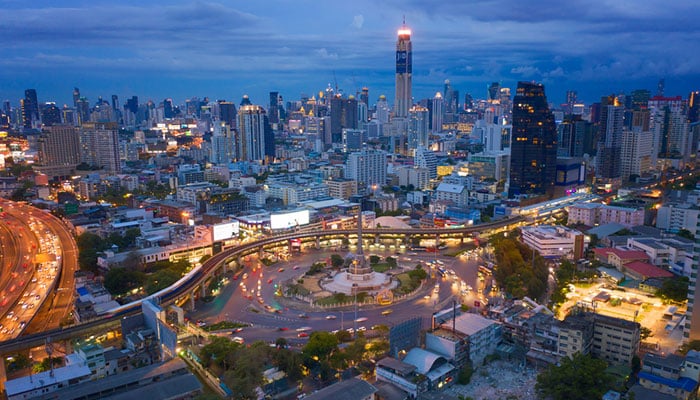 There are several transport options to travel between Pattaya and Bangkok. The most popular is by road, either by bus, taxi, or minivan. Trains are also a viable option.
Flights between Pattaya and Bangkok are not recommended as there are no direct flights.
The bus is a far more convenient and popular way to travel between Pattaya and Bangkok. The bus company Roong Reuang Coach has a monopoly on buses from Pattaya to Bangkok and booking can be easily done online.
There are two departure points for buses, the Pattaya Bus Station and Jomtien Bus Station. Buses from Pattaya Bus Station go to Ekkamai and Mochit bus stations in Bangkok, while those from Jomtien Bus Station go to the Ekkamai bus station.
Traveling by minivan is an option for those who prefer a private mode of transport. Taxis can also be hired but they are more expensive than buses or minivans. Trains are another option, with the State Railway of Thailand operating trains between Pattaya and Bangkok.
Read more about the detailed information on Pattaya to Bangkok travel options
Pattaya to Phuket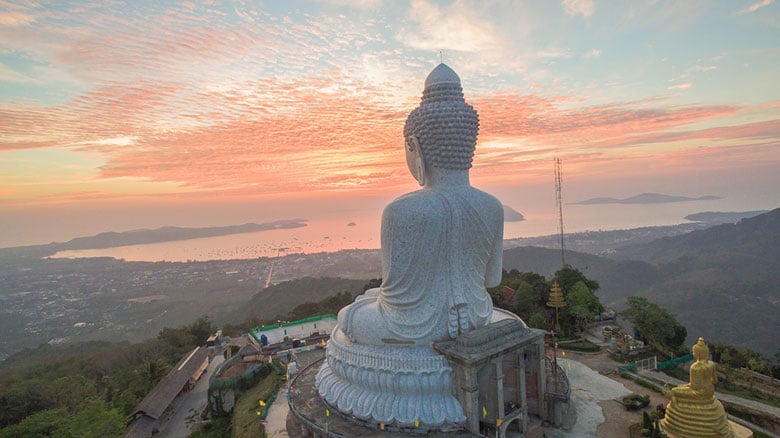 To travel from Pattaya to Phuket is common for many tourists visiting Thailand. Several options are available between these two popular beach destinations, including flights, bus, and taxi.
Flights are the fastest way to get from Pattaya to Phuket, with flight times ranging from 1 hour 25 minutes to 1 hour 40 minutes. Thai AirAsia is the cheaper option of the two airlines that fly this route, but do note that checked baggage is not included in the fare.
The U-Tapao Pattaya Airport is around 40 km from Pattaya and minivans and taxis are available to get to the airport. Once you arrive at Phuket International Airport, there are several options to travel into Phuket Town or other resort areas, including shared minivans and taxis.
Buses are a popular choice for travelers on a tight budget, as they are convenient, safe, and less expensive than flights. The journey by bus takes longer, but the cost is lower and there's no need to find your way to the airport. Buses can be booked online or through travel agents in Pattaya or Phuket. The journey from Pattaya to Phuket by bus typically takes around 20 hours.
Taxis are a convenient option for those who want a private and comfortable journey, but they are more expensive than buses. Taxis can be arranged through travel agents or directly with taxi companies. The journey by taxi takes around 15 hours and the cost varies depending on the type of taxi and the number of passengers.
Pattaya to Koh Chang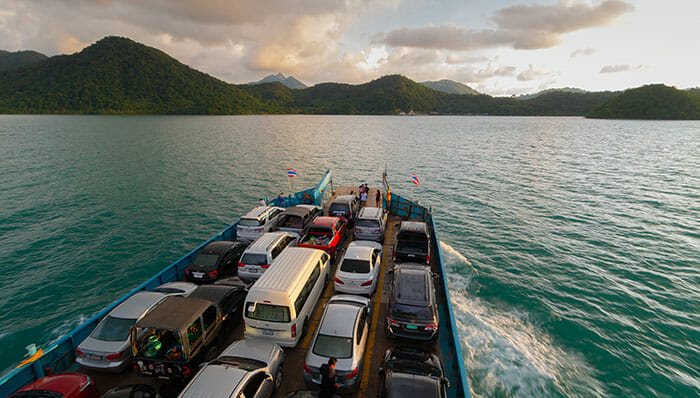 Koh Chang is a popular destination for those looking for a quieter and more scenic place after visiting Pattaya. Koh Chang is an island located a few kilometers from the mainland and is only accessible by ferry. There is no airport on the island, but Trat Airport is a nearby option.
Traveling from Pattaya to Koh Chang is a popular route with several options including by bus, taxi, and minivan. Taking a bus is not recommended as there is no direct bus to the ferry terminals in Trat. Taxis can be arranged through a reputable tour company like Glassflower which provides private cars and VIP vans. The drive from Pattaya to the ferry terminal takes approximately 4 hours.
For budget-conscious travelers, a minivan and ferry combined ticket offered by Suwarnphum Burapha is an excellent option that is both convenient and good value for money. The ferry crossing takes about half an hour and there are two different companies operating, Ferry Koh Chang and Centrepoint. Ferry Koh Chang operates faster ferries departing every 45 minutes between 6:30 am and 7 pm, while Centrepoint ferries take about an hour and depart every hour from 6 am to 7 pm.
Read More About Pattaya to Koh Chang Travel Options
Other Routes from Pattaya
Did you find this guide useful?
Click on a star to rate it!
Average rating: / 5. Vote count: