Sapa is nestled in the stunning highlands of Vietnam, surrounded by breathtaking mountain scenery. You'll find yourself lost in the beauty of the famous rice terraces, zigzagging along the hillsides like a work of art.
Explore the Muong Hoa Valley on a trekking adventure. The lush, green landscape is breathtaking, with traditional villages like Ta Van where friendly ethnic minorities like the Hmong people live.
Why not take on the challenge of conquering Fansipan Mountain, Vietnam's highest peak? On your journey, you'll be able to take in the incredible sights of Silver Waterfall – a sensory delight! It truly is an experience like no other.
Sapa is filled with rich culture and colorful experiences. Explore the bustling local markets, listen to mesmerizing sounds, and smell the unique aromas of a place like no other. Let your senses be drawn in by this captivating destination—it's time to experience the wonders of Sapa!
Famous Places
Fansipan Mountain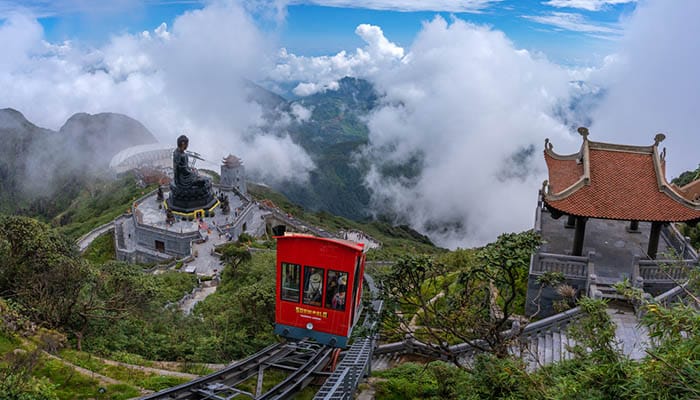 Fansipan Mountain, the "Roof of Indochina" – standing tall at 3,143 meters. An awe-inspiring peak that adventurers and trekkers alike dream of conquering! The trek to the summit is an incredible journey through dense forests and misty cloud cover – there are even ancient temples along the way.
But don't worry if you're not a hiker – a modern cable car system will take you up to the peak, providing breathtaking panoramic views. Regardless of how you get there, reaching the summit of Fansipan Mountain is a truly unforgettable experience. So go ahead and explore this majestic natural wonder!
For more information on Fansipan Mountain.
Muong Hoa Valley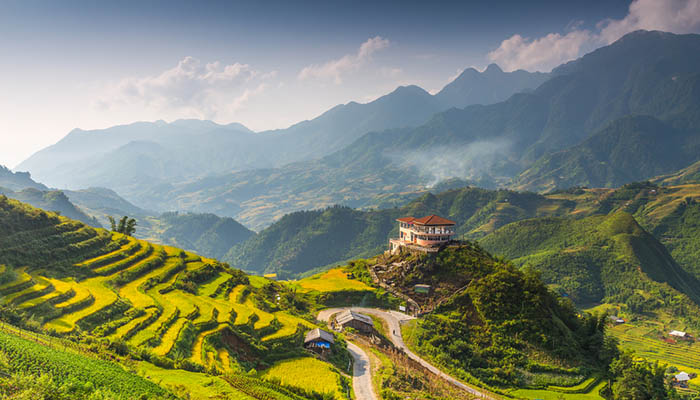 Muong Hoa Valley is a place where Mother Nature truly shows off her artistic talents. This picturesque valley is home to those iconic rice terraces mentioned earlier, and they're a sight to behold. As you trek along the valley, you'll find yourself marveling at the sheer ingenuity and hard work of the local hill tribes, who've cultivated these terraces for generations.
Speaking of hill tribes, the Muong Hoa Valley also offers a unique opportunity to immerse yourself in the culture of Sapa's ethnic minorities, such as the Hmong people. As you wander through the valley, you'll come across charming little villages where you can observe local life, learn about traditional customs, and even share a meal with the friendly locals.
Silver Waterfall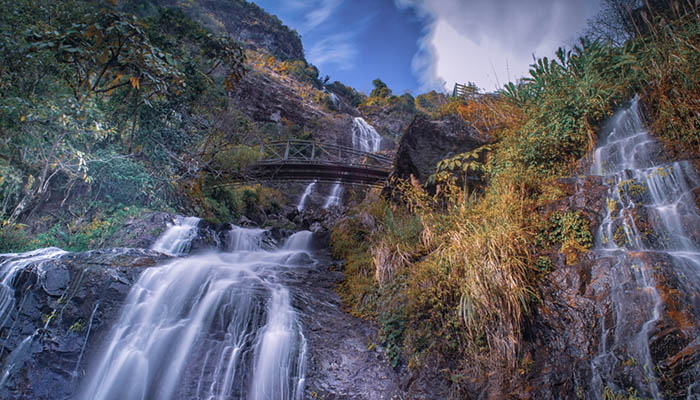 The Silver Waterfall is an incredible sight, a towering cascade plunging down over 200 meters amidst the mountain scenery. It's hard not to be spellbound by the beauty of this natural wonder, with water crashing down and creating soothing sounds that are simply magical.
For those looking for adventure, there's a steep trail up to the waterfall's summit; traversing through forests, across streams and perhaps even catching glimpses of exotic wildlife along the way. Such an experience will undoubtedly leave you with unforgettable memories. So don't miss out on taking in all that the Silver Waterfall has to offer!
Top Things to do
Homestays with Local Families
For an unforgettable cultural experience, consider staying with a local family in a traditional homestay. These unique accommodations allow you to immerse yourself in the daily life of Sapa's ethnic minorities, such as the Hmong and Dzay people. You'll have the opportunity to participate in their daily activities, such as cooking, farming, and even weaving traditional handicrafts. A homestay experience in Sapa is not only a chance to learn about a new culture but also to create lasting friendships with your warm and welcoming hosts.
Sampling Local Cuisine
Vietnamese cuisine is already world-famous, but the local dishes in Sapa have their unique flair, thanks to the influence of the region's ethnic minorities. Indulge in delicious and hearty meals, such as Thang Co, a traditional Hmong dish made from horse meat, or savor the subtle flavors of bamboo-tube rice. Don't forget to try some of the locally-produced rice wine, which is sure to warm you up after a day of exploring. With Sapa's rich culinary scene, every meal is an adventure for your taste buds.
Exploring Local Markets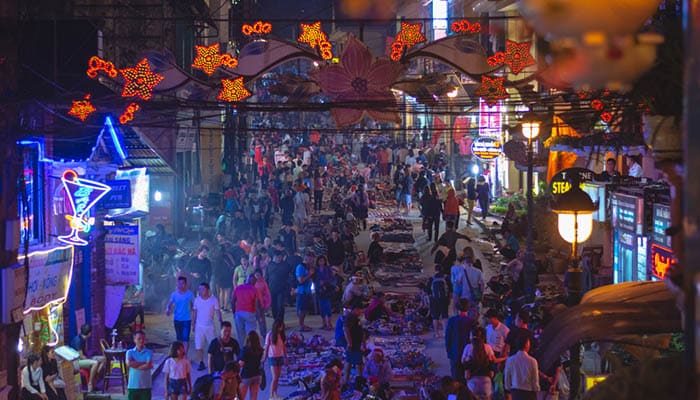 There's no better way to get a feel for Sapa's vibrant culture than by visiting one of its bustling local markets. Here, you'll find a colorful array of fresh produce, traditional handicrafts, and unique souvenirs. Meet local hill tribes and shop for handmade textiles, beautiful silver jewelry, and detailed wood carvings. The markets are also a great place to practice your haggling skills and pick up a few phrases in the local languages. A trip to the market in Sapa is a sensory experience that you won't soon forget.
Travel to Sapa
Ninh Binh to Sapa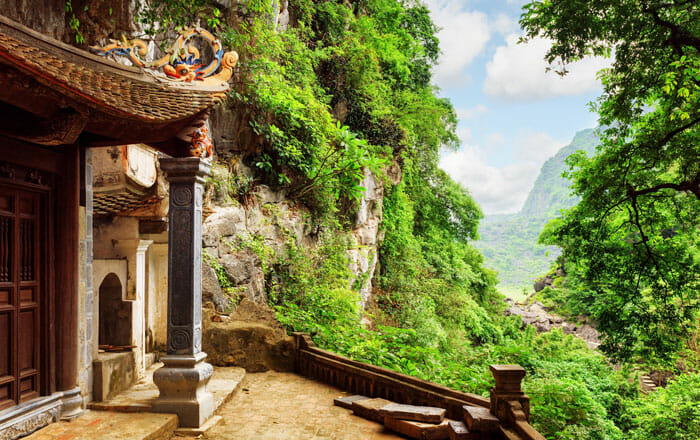 Embarking on a journey from Ninh Binh to Sapa is bound to be an adventure you won't forget! These two incredible destinations offer vastly different experiences, and the trip between them allows you to witness the stunning diversity of Vietnam's landscapes. To make your way from the serene beauty of Ninh Binh's limestone karsts to the majestic heights of Sapa's mountains, you have a few different options to choose from, each with its own unique charms.
You can opt for the comfort and scenery of a train journey, or try a bus ride that may be faster but less comfortable. No matter your choice, you can be sure to be in for a thrilling ride with stunning views and unforgettable moments along the way!
Halong Bay to Sapa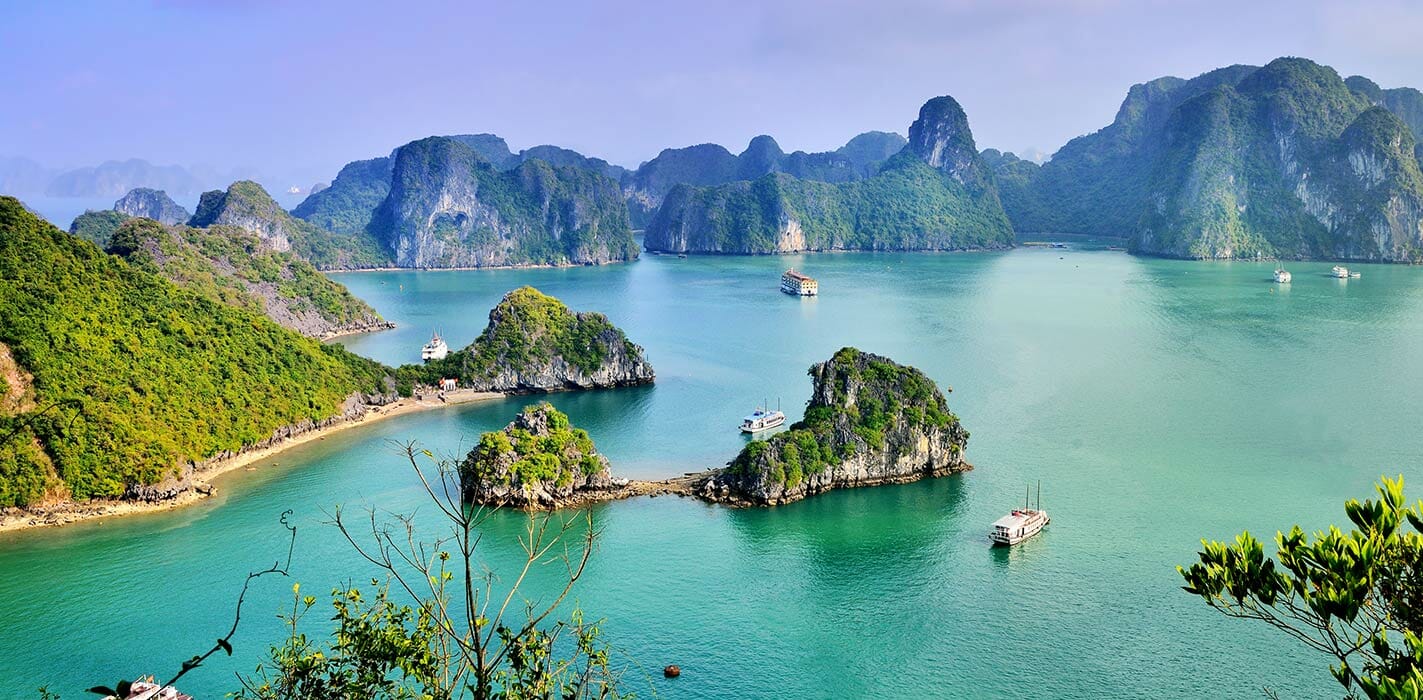 Journeying from the breathtaking waters of Halong Bay to the awe-inspiring heights of Sapa's mountains is an experience that showcases the best of Vietnam's natural wonders. Each destination offers its own unique charm, and the adventure of traveling between them is one that you'll cherish for years to come. As you prepare to leave the enchanting world of limestone karsts and emerald waters behind, you'll find several options for making your way to the majestic peaks of Sapa.
The most common route for travelers involves first making your way back to Hanoi, which serves as a hub for transportation to Sapa. From Hanoi, you can choose between taking a comfortable overnight train or a quicker, yet less cozy, bus ride. Each mode of transportation has its advantages, and the decision ultimately comes down to your personal preferences and travel style.
Hanoi to Sapa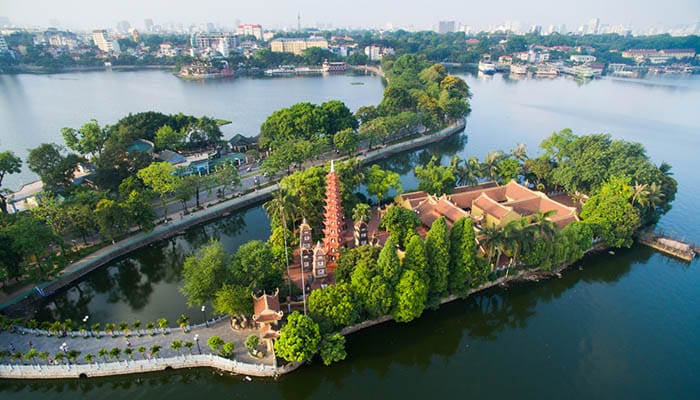 Traveling from Hanoi to Sapa offers two main options: by train or by road. Each option provides various choices to suit your budget and schedule. Buses and minivans are typically faster and more affordable than trains, taking you directly to Sapa. Companies like Grouptour operate both buses and minivans on this route, with several departure times daily. Buses offer additional facilities like air conditioning, snacks, TVs, toilets, and steward services, while minivans provide a more intimate and quieter experience with reclining seats and air conditioning.
On the other hand, many travelers consider taking the train from Hanoi to Sapa as the best way to travel between these two destinations. Although trains are generally more expensive and require an additional transfer from Lao Cai train station to Sapa, they offer more comfort and space to move around. Several private companies operate sleeper cars with varying price points, allowing you to choose a service that fits your preferences. No matter which option you choose, you can expect access to bathrooms, steward service, and food on board the train. For more details on the different transport options, check out our guide from Hanoi to Sapa.
Travel from Sapa
Now that you have taken in the beauty of Sapa, why not explore what else this region has to offer? With countless destinations waiting to be discovered, remember that the journey can be just as exciting as the destination. You may find yourself winding through picturesque routes, passing by quaint villages, or even travelling through breathtaking landscapes you never knew existed! So let your wanderlust take hold and explore what lies ahead — and make sure to savor each moment of the adventure.
Sapa to Ha Giang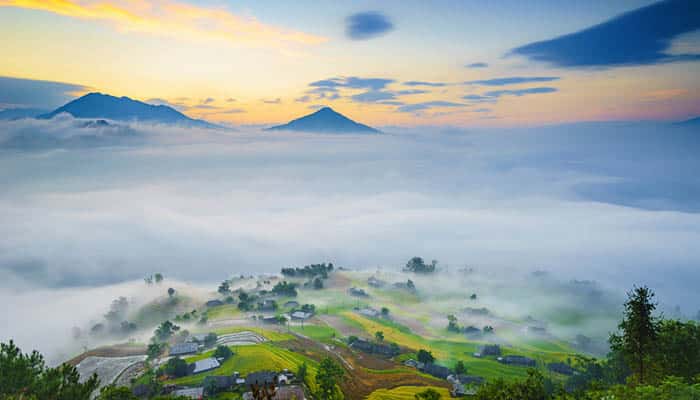 A journey between the majestic mountains of Sapa and the captivating landscapes of Ha Giang is an unforgettable experience. As you take in Vietnam's diverse and stunning natural beauty along the way, you can choose from a variety of transportation options to make your trip more memorable. From Sapa's lush rice terraces and hill tribes to Ha Giang's karst formations.
For those seeking a more adventurous way to explore the region, renting a motorbike and embarking on a self-guided road trip from Sapa to Ha Giang is an exhilarating option. This allows you to take in the breathtaking vistas at your own pace with the freedom to stop whenever you like. Alternatively, taking the bus offers a comfortable and efficient means of covering this distance between these two gems. Whichever mode of transport you choose, the journey will be filled with spectacular sights and memories.
Did you find this guide useful?
Click on a star to rate it!
Average rating: / 5. Vote count: