Singapore is a vibrant, tropical island that deserves to be one of your dream destinations. It features a unique culture with a mix of ethnicities living together in an exciting and diverse atmosphere. Food lovers will be spoilt for choice in Singapore's famous hawker centers, where they can sample traditional dishes and discover a variety of international cuisine.
Read about:
• When is the best time to visit Singapore?
• Places you shouldn't miss in Singapore
• How to move around in Singapore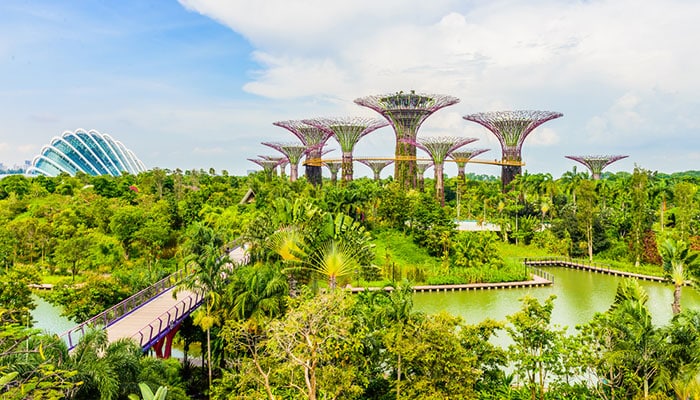 Families will find fun activities like Universal Studios Singapore and Sentosa Island. Singapore's skyline is breathtaking with towering skyscrapers like the Marina Bay Sands resort and iconic landmarks like the Gardens by the Bay and Merlion statue.
Singapore offers an incredibly safe environment, with its low crime rate making it one of the most desirable places to live in the whole world. Plus, getting around is easy thanks to its highly developed infrastructure and English being one of its official languages.
No matter what kind of traveler you are, Singapore has something for everyone to enjoy! From delicious local food to beautiful sights, this cosmopolitan city has it all – making it an ideal destination for an unforgettable getaway. Whether you're looking to explore cultural attractions or take part in fun family activities, Singapore ensures that your time there will be memorable and enjoyable.
When is the best time to visit Singapore?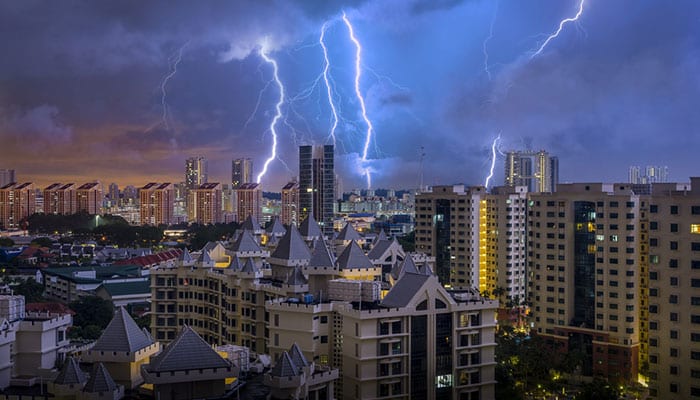 Singapore is a tropical paradise full of cultural experiences and hot weather. The average temperature year-round is between 27°C and 35°C (80°F to 95°F), with humidity levels being high. Be prepared with sunscreen before you visit!
Rainfall also tends to be frequent throughout the year, with the wettest months being November to January and the driest months being June to July.
Festivals are an integral part of Singaporean life, so if you want to experience the culture there are plenty of exciting events throughout the year; such as Chinese New Year, Thaipusam (a Hindu festival) and Eid al-Fitr (a Muslim holiday). These events can be great opportunities to learn more about Singapore's diverse population and experience something out of the ordinary.
The peak tourist season in Singapore is from December to March. This means that prices are higher than usual, and hotel rooms and attractions are busier due to increased competition during this time. Alternatively, if you're looking for a more peaceful experience then visiting during the shoulder season (April to June or September to November) is a great option too. Temperatures during these months are still pleasant while prices tend to be lower since there's less competition for accommodation.
Overall, no matter what your preferences are or what you hope to do while visiting Singapore, there'll always be something enjoyable for everyone!Just remember that preparation is important – so make sure you bring all your sunscreen and plan ahead before getting on your flight!
Places you shouldn't miss in Singapore
Singapore is a popular tourist destination, boasting many attractions for visitors to explore. One of the most iconic spots is Marina Bay Sands, with its spectacular rooftop infinity pool and luxury casino resort. Visitors can also find plenty of shopping and entertainment options as well.
Gardens by the Bay is another must-visit spot in Singapore. This stunning park has unique structures and gardens which house thousands of plants and flowers from all over the world. Enjoy outdoor walkways, supertree views, and indoor gardens for a great day outside.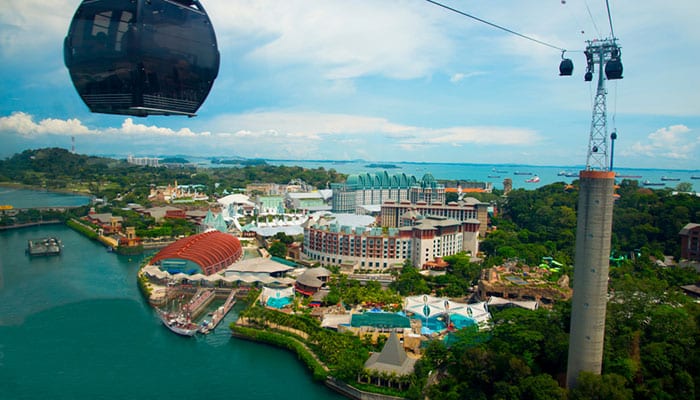 Sentosa Island provides tourists with a great variety of activities to choose from. It's home to beaches, golf courses and the Universal Studios Singapore theme park – perfect for movie fans! The island is also renowned for its vibrant nightlife scene.
Animal lovers will be delighted by Singapore Zoo – one of the world's best zoos. Here you can find more than 2,800 animals from all corners of the globe – majestic tigers and elephants are just some of the highlight creatures on display here.
Finally, no trip to Singapore would be complete without a visit to Orchard Road – one of the city's busiest shopping districts. It boasts numerous malls, department stores and boutiques which offer everything from designer brands to local souvenirs – ideal if you're looking for that special something!
How to move around in Singapore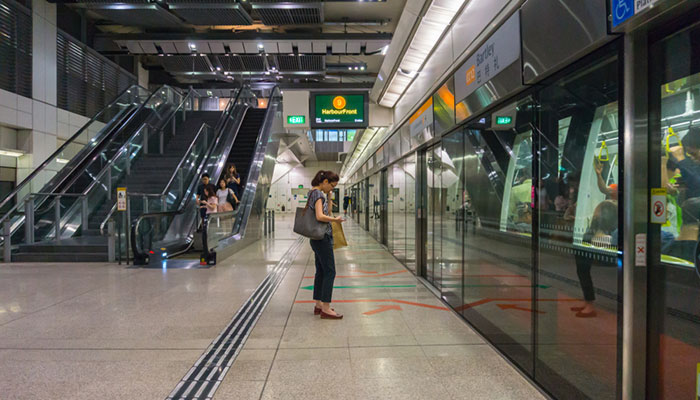 MRT (Mass Rapid Transit) and LRT (Light Rapid Transit) trains are the most economical and effective ways of traveling around Singapore. The MRT network covers the entire city, while the LRT is a smaller network that links certain parts of Singapore with the MRT.
For those seeking an affordable and convenient way to travel in Singapore, buses are a good option. Many bus routes traverse various parts of the city, and they do have air conditioning.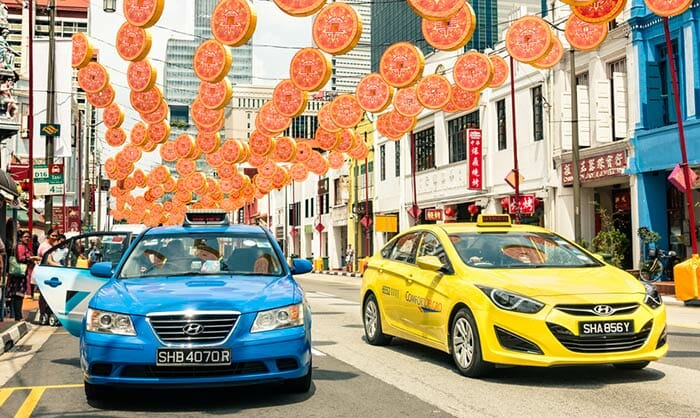 Taxis can be found all over the city – they can be taken from the street or reserved in advance. Fares are metered, and there will be additional surcharges for late-night trips or trips to certain areas.
Grab and Gojek are both popular taxi services available in Singapore that customers can book via their smartphone apps. They offer considerable convenience at an affordable price.
For those looking for a leisurely way to explore the city, bicycle rentals are a convenient option – some even allow users to pick up and drop off their bikes from any location without returning them to the original pick-up location.
Finally, many tourists like to take their time exploring Singapore on foot – there's no better way to fully experience all that this beautiful cosmopolitan has to offer! However, wear comfortable shoes and drink water when out walking as temperatures will get high.
Did you find this guide useful?
Click on a star to rate it!
Average rating: / 5. Vote count: