Taiwan is an incredible destination and well worth a visit. From its mouth-watering cuisine to its breathtakingly beautiful natural landscapes. There's something for everyone in this charming country!
Read about:
• Why Taiwan is a Must-Visit Destination
• Discover the Best Time to Visit Taiwan
• Explore the Famous Cities of Taiwan
• Navigate Taiwan with Ease: A Guide to Transportation Options
• Get Around the Big Cities of Taiwan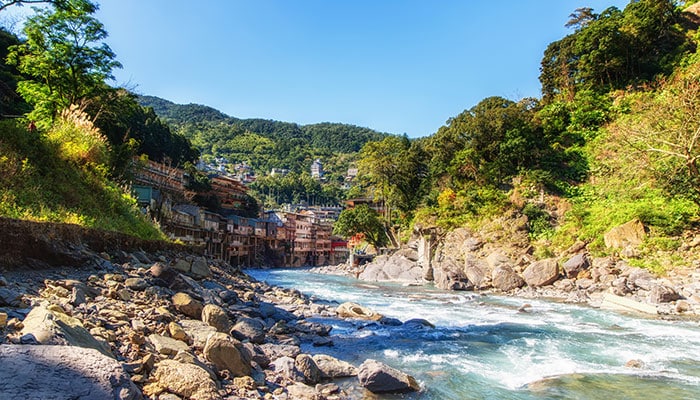 From Scenic Landscapes to Delicious Cuisine: Why Taiwan is a Must-Visit Destination
Starting with food, Taiwan has become renowned for its incredibly diverse culinary scene. Night markets are a great way to experience the local flavors of the country, with a variety of street foods that range from savory and spicy dishes to sweet desserts. For a more upscale dining experience, there are plenty of fine dining restaurants scattered throughout the cities.
Nature lovers can find plenty of breathtaking sights in Taiwan too – from Taroko Gorge and Kenting National Park with their lush forests, stunning coastlines, and crystal clear waters, to Alishan and Yushan with their serene mountain views.
Taiwan's culture is special, showing its native background and role in cultural connections. Visitors can find traditional temples and festivals rooted in Taiwanese culture all over the country, along with modern art galleries and music venues which reflect modern influences.
What makes Taiwan stand out more than anything else is its people – they're known for being exceptionally warm and welcoming to visitors! Everywhere you go in this vibrant country, you'll find yourself welcomed by friendly locals, who are excited to show off their culture and share stories about their homeland.
So whether you're looking for new food experiences or want to explore some truly stunning natural scenery, make sure you add Taiwan to your travel itinerary – you won't regret it!
Discover the Best Time to Visit Taiwan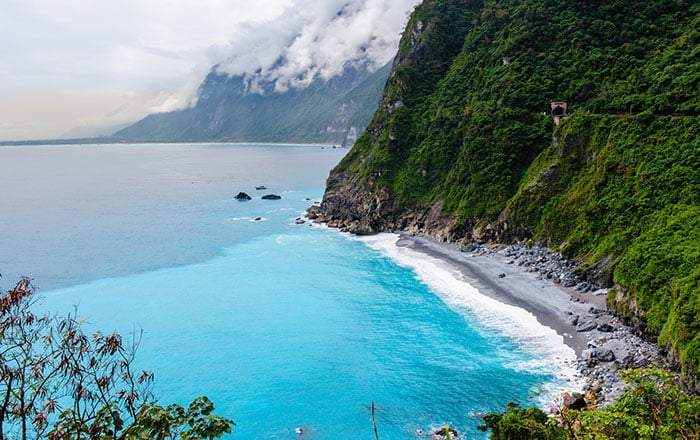 The subtropical climate means that temperatures are warm year-round in Taiwan. But the weather can vary significantly depending on the region and season. October through December is generally considered the best time to visit when rainfall is less frequent and temperatures are cooler and more comfortable.
October through December also marks Taiwan's peak tourist season, so it's important to remember that flight and accommodation prices will be higher due to the increased demand. But if you're looking for a quieter time or better deals then visiting Taiwan between May and September (shoulder season) or January to April (low season) might be your best bet.
Visitors can take part in any number of festivals that happens throughout the year. One of the most popular is the Lantern Festival which occurs in February or March and features stunning lantern displays and traditional Chinese performances. Another must-see event is the Cherry Blossom Festival which usually takes place in March or April, drawing people from all over to experience its beauty.
No matter what time of year you choose to visit Taiwan, you'll find something special waiting for you around every corner. From breathtaking views of nature to unique, cultural experiences, there's no shortage of things to see and do in Taiwan.
Explore the Famous Cities of Taiwan
Taipei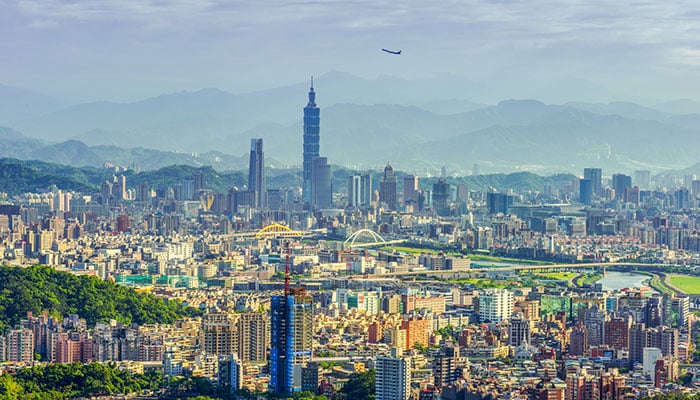 Taipei is Taiwan's capital and largest city, renowned for its bustling night markets, fascinating museums, and incredible street food. This vibrant metropolis is home to several iconic landmarks. It is difficult to miss Taipei 101 – one of the tallest buildings in the world – and the majestic Chiang Kai-shek Memorial Hall.
Kaohsiung
Kaohsiung is Taiwan's second biggest city and is located in the south. Kaohsiung boasts beautiful beaches such as Sizihwan Beach and Love River as well as a rich industrial history. The area offers plenty of cultural experiences with temples and museums like the Dragon and Tiger Pagodas or the British Consulate at Takao.
Taichung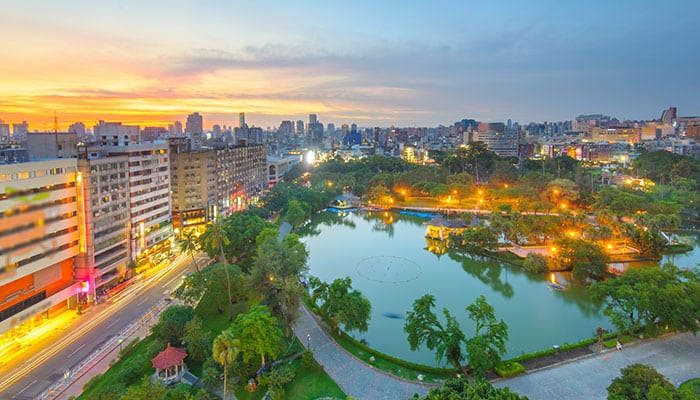 Taichung is the third most populous city situated in Taiwan's center. It's ideal for enjoying peace and quiet in lush parks like Calligraphy Greenway or Taichung Park while immersing in local culture at art galleries like the National Museum of Natural Science or Taichung Art Museum.
Tainan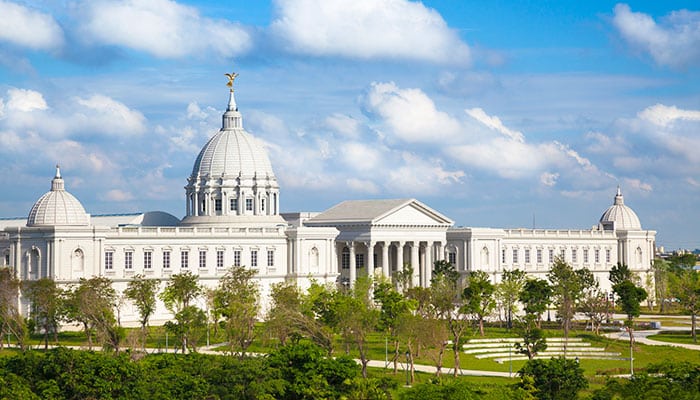 Tainan is considered Taiwan's oldest major city located in its south. Its deep historic roots are reflected in multiple ancient temples, including Chimei Museum and Tainan Confucian Temple, while gastronomical enthusiasts will relish delicious specialties from an oyster omelet to beef noodle soup.
Hualien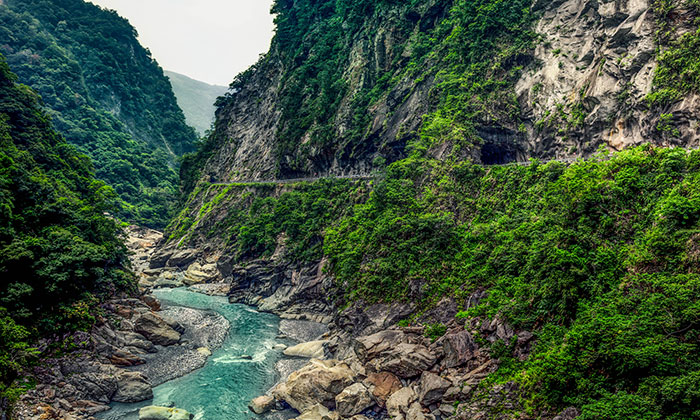 On the east coast of Taiwan lies Hualien, celebrated for its stunning nature, including Taroko Gorge – one of the nation's most popular national parks – as well as Qixingtan Beach and Qingshui Cliffs. There are numerous cultural venues to explore too. The most popular are Hualien Cultural and Creative Industries Park and Hualien County Stone Sculpture Museum.
From exciting nightlife to tranquil nature spots; from creative art galleries to centuries-old traditional sites; these five cities have something for everyone! With so much on offer, it's no wonder that Taiwan continues to attract visitors from across the globe every year!
Navigate Taiwan with Ease: A Guide to Transportation Options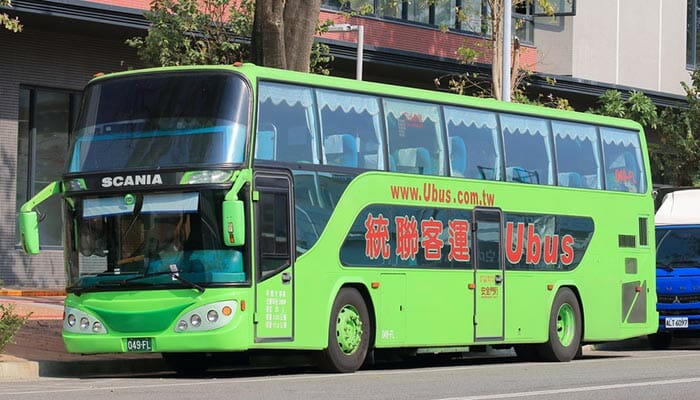 Traveling between cities in Taiwan is an enjoyable experience, with a wide range of options available to suit every budget. Trains are often the most convenient and comfortable way to get around. With high-speed trains (known as the Taiwan High-Speed Rail, or THSR) connecting major cities and tourist destinations. Buy tickets either at train stations or online.
Buses are another popular option for traveling in Taiwan. Local buses, intercity buses, and tourist buses can be used to travel between cities. This makes them a more budget-friendly choice compared to trains. Tickets can also be bought at bus stations or online.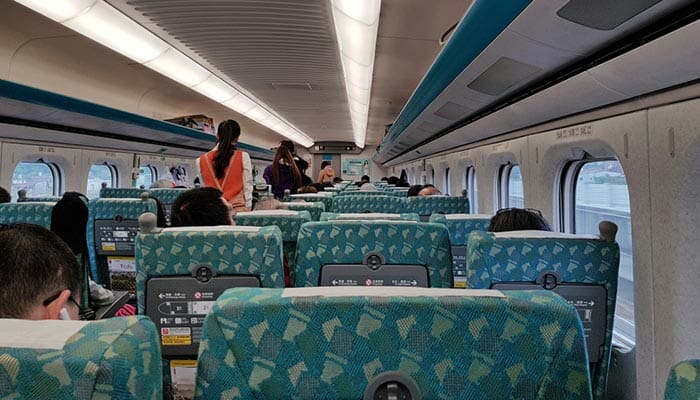 Finally, flying is also an option for traveling between cities in Taiwan. There are 4 international airports and 22 domestic airports that offer flights within the country. Flying is generally the fastest option, but it can also be more expensive than other forms of transport.
When deciding which mode of transportation best suits your needs and budget. Do consider the distance you're traveling and how much time you have available.
Check out our post for detailed travel information: Taipei to Taichung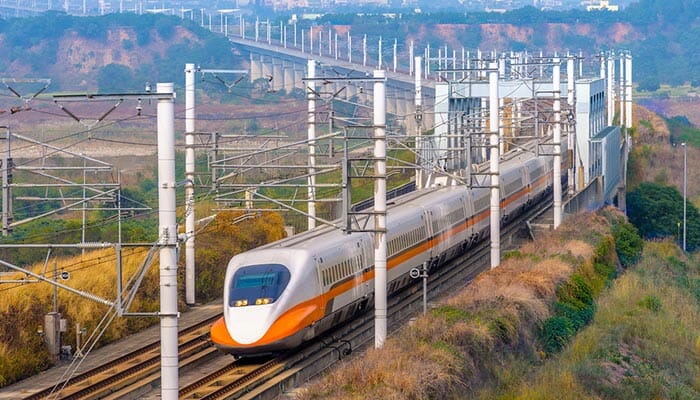 Get Around the Big Cities of Taiwan
Taiwan's big cities offer many ways to get around, with busses, trains, taxis, and scooters.
When taking the bus, tickets can easily be purchased from the driver or with a prepaid card. The advantage of using a prepaid card is that it allows commuters to save money over time since it offers discounted fares compared to purchasing single-use tickets each time they ride.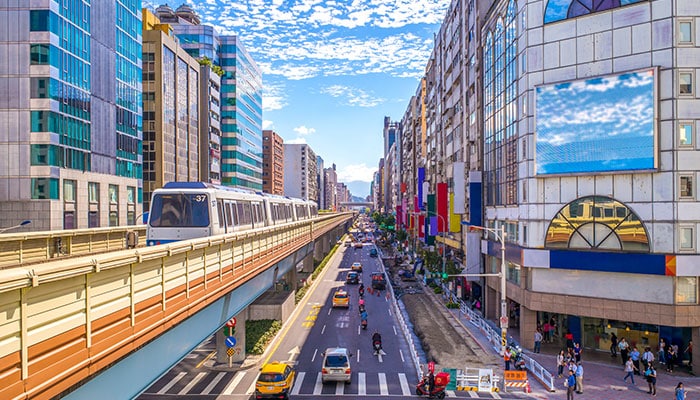 Some cities in Taiwan have local train systems (the Taipei Metro and the Kaohsiung MRT) that can be used to get around. Local trains offer an efficient way of commuting while avoiding traffic jams. Tickets can be bought at train stations or with a prepaid card.
Taxis are available throughout the cities and are great for short trips or when you're running late and need to get somewhere quickly. Prices may be higher than other modes of transportation. But they provide flexibility and convenience if you don't want to wait for public transport options. Trains and buses also have limited operating hours.
Lastly, scooters are becoming increasingly popular in Taiwan's big cities like Taipei. Their ease of use in navigating congested streets and convenient rental services makes them an affordable option for visitors wanting to explore the city.
With so many different transportation options available in Taiwan's big cities, there is something for everyone, no matter your budget or needs!
Did you find this guide useful?
Click on a star to rate it!
Average rating: / 5. Vote count: