New Zealand is an incredible destination offering a variety of experiences. Summers bring warm temperatures and pristine beaches, while winters offer plenty of outdoor activities in the snowy mountains. From snowboarding and skiing to bungee jumping, hiking, and white water rafting, there's something for everyone who loves adventure.
Read about:
• When is the best time to visit New Zealand?
• Places worth visiting
• How to travel in New Zealand?
• Transport within the cities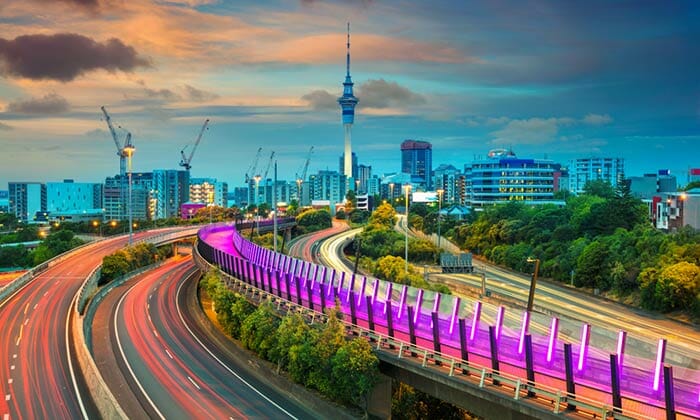 In addition to the array of outdoor activities on offer, New Zealand boasts a unique culture with strong Maori influences. Visitors can explore traditional art, performances, handicrafts, and cuisine. New Zealand also has cultural centers and museums spread across the country.
The Lord of the Rings movie trilogy put New Zealand firmly on the map for its Middle Earth locations. Fans can explore the rolling hills of The Shire or take a walk through Lothlorien's majestic forests – a truly magical experience.
Altogether, New Zealand offers unforgettable experiences, from stunning natural landscapes to a unique culture and iconic film locations. Whether you're seeking adventurous thrills or peaceful beauty – this remarkable country has something for everyone. With so much to see and do here, it provides memories to last a lifetime!
When is the best time to visit New Zealand?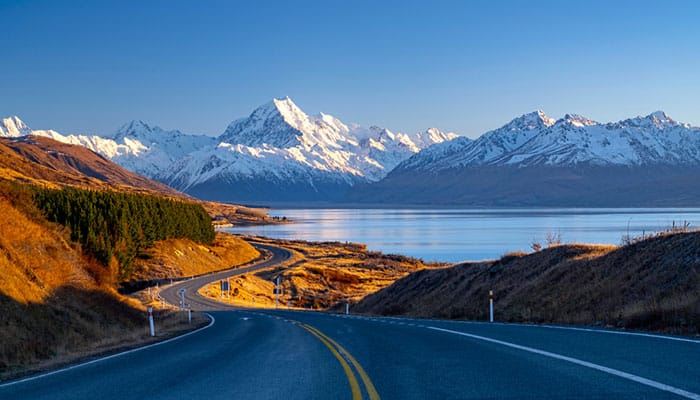 The summer months of December to February are arguably the best times to visit. With warm weather and long sunny days. During this time of the year, temperatures usually reach an average high of 25°C (77°F). While summer has nice weather, it also brings higher costs and crowded attractions because of more tourists.
Visitors seeking cooler temperatures and fewer tourists should consider traveling during the shoulder seasons of spring (September to November) or autumn (March to May). These months offer milder conditions than during summer but still provide plenty of sunshine. Plus you'll save money on accommodation costs and get a more authentic experience avoiding peak season tourists.
New Zealand is home to many exciting festivals and events that shouldn't be missed. The Auckland Arts Festival celebrates contemporary music, theatre, dance, visual arts, and public art; while the New Zealand International Film Festival showcases some of the country's finest cinematic talent from both established filmmakers as well as up-and-coming ones. And then there's the World of WearableArt Awards Show – a dazzling display with pieces from over 40 countries that combines fashion with theatre into one spectacular event.
Nature lovers will be delighted by cherry blossom season in spring or autumn foliage season in late months when warm weather combines with stunning landscapes for beautiful hiking experiences – making it a perfect time for exploring all that New Zealand has to offer outdoors!
Overall, deciding when is the best time to visit New Zealand depends on your personal preferences and what you're looking for in your holiday experience. No matter when you visit New Zealand, you won't be disappointed by all this beautiful country has in store!
Places worth visiting
Auckland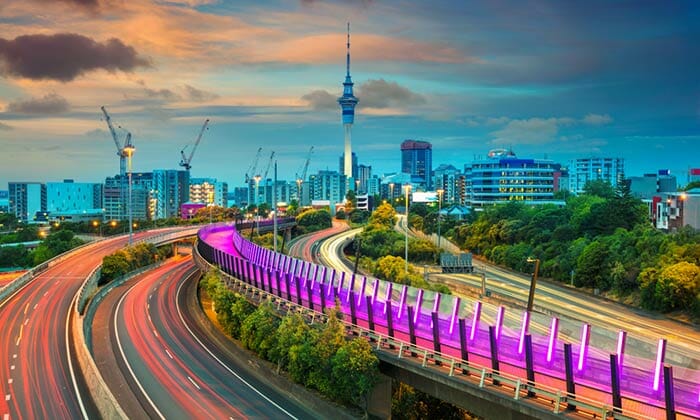 Auckland, the largest city in New Zealand, is situated on the North Island and offers a variety of activities for tourists to enjoy. Its vibrant arts and culture scene makes it a popular destination. While its awe-inspiring natural surroundings, such as the Waitakere Ranges and Hauraki Gulf, provide stunning views.
Queenstown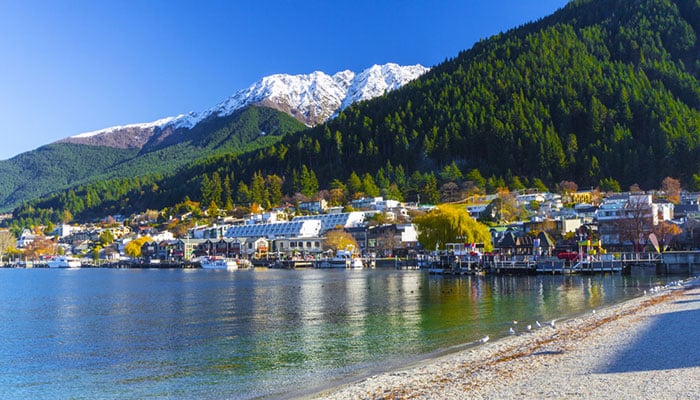 Queenstown, located on the South Island, is known as the adventure capital of the world. It is home to outdoor stunts like white water rafting and bungee jumping among many others, set against the backdrop of the imposing Southern Alps.
Rotorua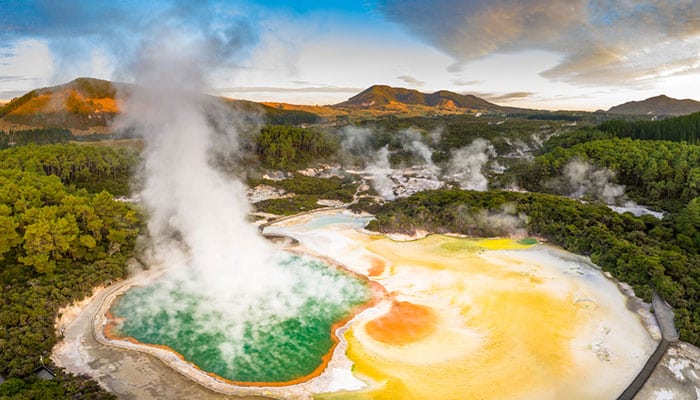 Rotorua, also situated on the North Island, offers an intriguing combination of Maori culture and geothermal activity. Tourists can experience traditional Maori culture through cultural performances or take advantage of Rotorua's therapeutic geothermal hot springs.
Wellington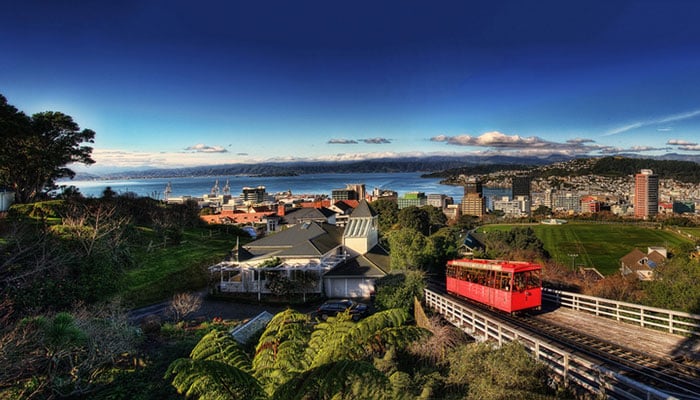 On the North Island sits Wellington – New Zealand's capital city – renowned for its flourishing art and culture scene, which includes a wide range of museums, galleries, theatres, and excellent craft beer.
Christchurch
Christchurch on the South Island is set amidst beautiful landscapes such as the Banks Peninsula and Canterbury Plains that are ripe for exploration through activities like whale watching or cycling. It is no wonder why Christchurch continues to be a popular destination for tourists alike.
How to travel in New Zealand?
Air travel is a popular and convenient way to get around New Zealand. With domestic airports located in major cities, it's easy to fly between destinations. Air New Zealand, Jetstar, and Virgin Australia are the main carriers offering domestic flights.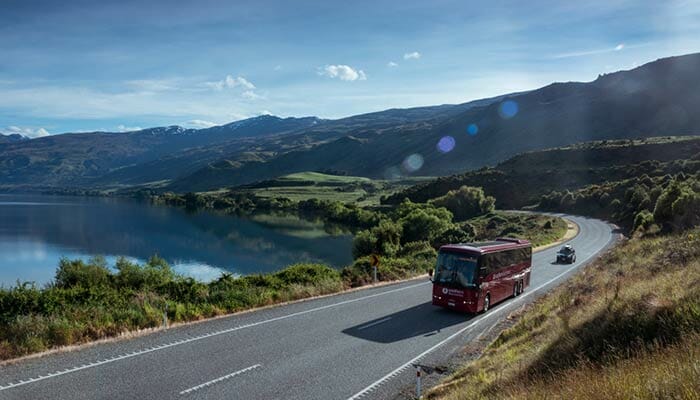 Many bus companies operate throughout the country, giving travelers the option of exploring at their own pace with flexible passes for various routes.
For those who prefer more independence, renting a car is an ideal choice when visiting New Zealand. Avis and Budget have rental locations at most airports and cities, so you can hit the road as soon as you arrive.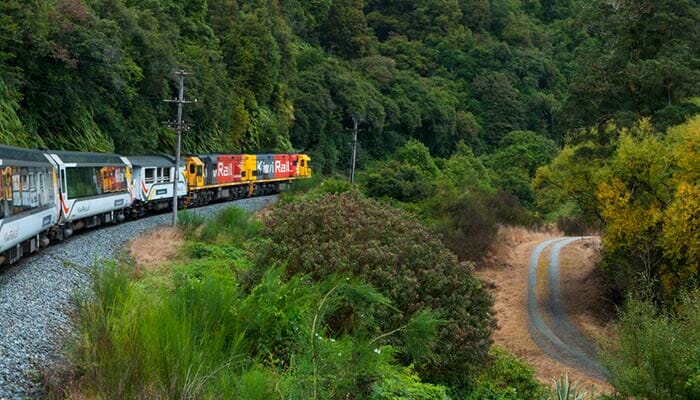 Train travel is available in some parts of New Zealand too. The Northern Explorer takes passengers from Auckland to Wellington while the TranzAlpine runs between Christchurch and Greymouth. Both of these routes offer spectacular sights along the way.
If you're traveling with a group or have lots of luggage, consider booking a shared shuttle service instead. These minivans or buses can be reserved ahead of time online or through your accommodation provider and provide an affordable option for getting from one city to another without having to drive yourself.
Check out our guide: Auckland to Hamilton – Go by Bus or Train?
Transport in the cities
New Zealand's big cities offer a variety of transportation options, allowing you to get around quickly and easily. Public transport is popular with buses, trains, and ferries running regularly in most major cities. You can either purchase tickets or passes in advance or simply pay as you go.
Taxis are widely available for those who need a quick journey at any time of the day or night – these can be hailed on the street or booked through an app.
For those who want more freedom and flexibility, car rental companies offer vehicles that can be hired for the duration of your stay.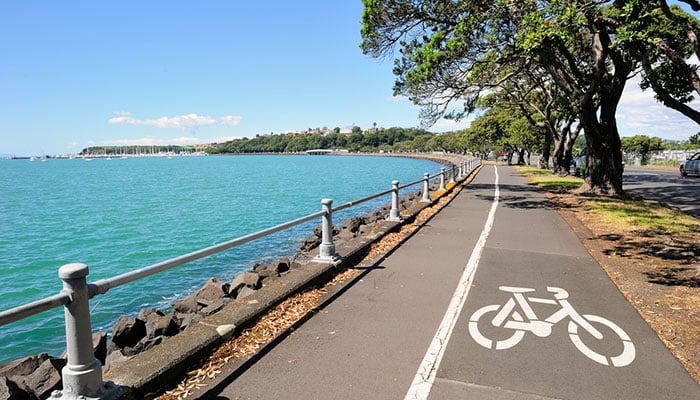 Cycling is another great option for getting around New Zealand's big cities – many have dedicated cycling lanes and some even offer bike-sharing services.
Ultimately, the best way to get around depends on your personal needs and preferences. Combining different modes of transport is often the most convenient way to travel if you are embarking on longer journeys or need to switch between different routes. Whichever mode you choose, you can rest assured there will be plenty of options available to go where you need to!
Did you find this guide useful?
Click on a star to rate it!
Average rating: / 5. Vote count: