Sri Lanka is a beautiful and one-of-a-kind destination that deserves to be explored by travelers from all walks of life. The country offers an array of sights and activities, from breathtaking beaches to captivating wildlife reserves, magnificent temples, and historical sites.
Read about:
• Discover the Best Time to Visit Sri Lanka
• Places worthy of a visit
• How to travel in Sri Lanka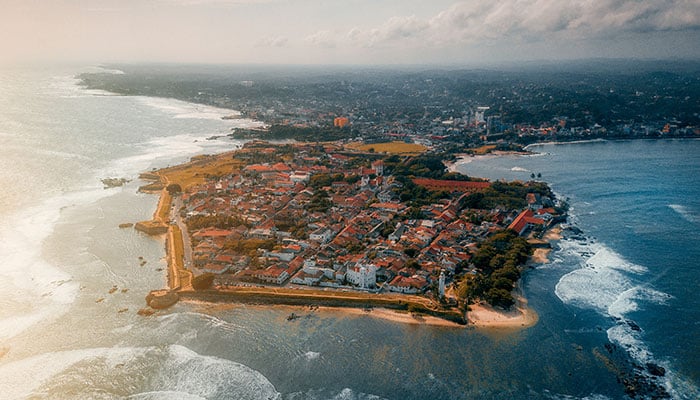 When visiting Sri Lanka, you will be enchanted by the diverse landscape; a range of golden sands, swaying palm trees, plentiful rainforests, and mountains cloaked in greenery. The culture here has been shaped by ancient customs, colonial influences, and modern trends.
The locals are known for their hospitality towards visitors and their loveable nature; making it more inviting for those who want to come and explore. One of the places that should not be missed is its selection of historic monuments such as ancient temples, palaces, and fortresses dating back thousands of years.
Whether you wish to rejuvenate or seek some excitement during your trip, Sri Lanka has something for everyone. From day trips around the country's most popular attractions to discovering its hidden gems – there is so much to explore!
Discover the Best Time to Visit Sri Lanka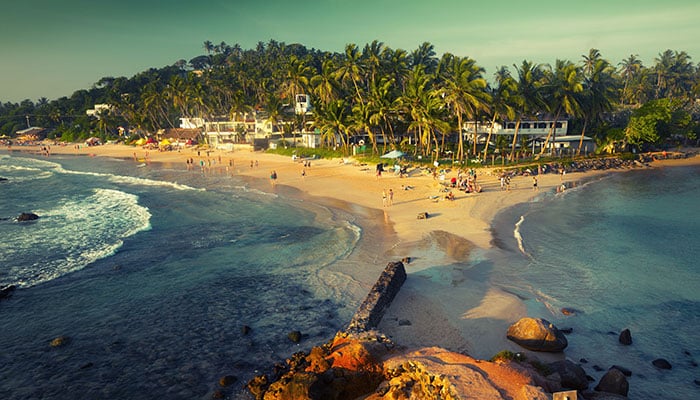 The best time for a trip largely depends on personal preferences and the type of experience desired.
November to April is the dry season and great for those who want to sunbathe on the beach or escape from the cold winter months. With temperatures ranging from the low 20s to the mid-30s Celsius (70s to 90s Fahrenheit), days are warm and sunny with low humidity while nights are cool and pleasant. This is also peak tourist season, so higher prices and larger crowds should be expected.
For a unique cultural experience, July or August is ideal as it is when you can witness the Esala Perahera festival in Kandy. It includes a procession of elephants, dancers, and musicians, as well as other performances that celebrate Buddha's Tooth Relic. Tourists can marvel at this spectacle and take part in the rituals taking place during this period.
If budget-friendliness and fewer crowds are more important than sunning on the beach then May through October is ideal as this is monsoon season in Sri Lanka. During this time there will be frequent rain showers but also lower prices and fewer people around — plus it offers a refreshing respite from the heat of the dry season!
Places worthy of a visit
Colombo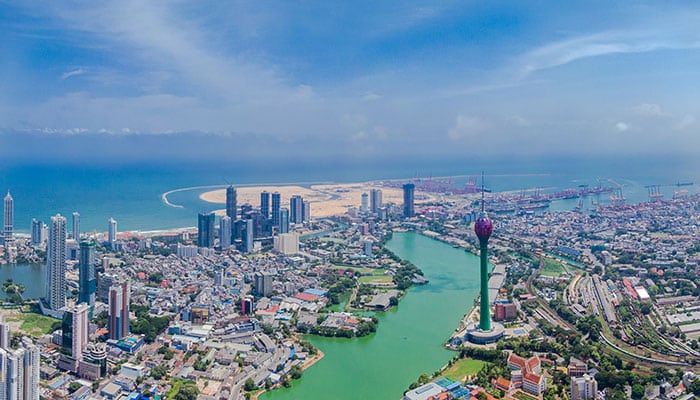 Colombo is the capital and largest city of Sri Lanka. It is a vibrant urban hub that blends modern skyscrapers with colonial-era buildings. The city streets are alive with people, music, and energy. Colombo is home to a great selection of restaurants, hotels, and shops for souvenirs. Beyond its busy cityscape, Colombo is also a great place to learn about Sri Lankan culture and history.
Jaffna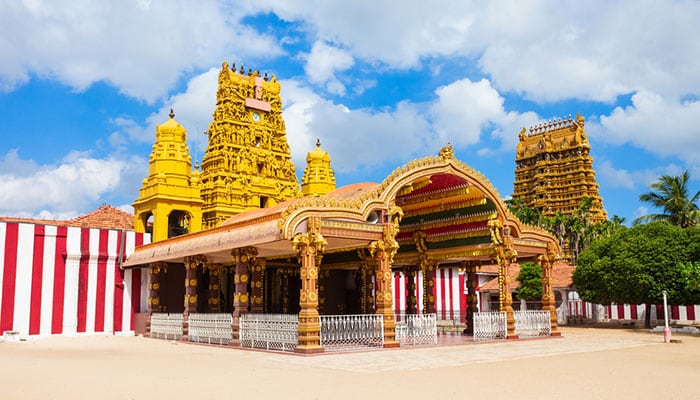 Jaffna is in the far north of Sri Lanka and exudes an atmosphere that evokes its long history as a cultural hub for Hindus and Tamils. It boasts a variety of ancient temples, palaces, fortresses, and other cultural landmarks that are sure to delight any visitor. The city also offers beautiful beaches along its coastline that provide opportunities for relaxation or even water sports like scuba diving or snorkeling. Jaffna's unique mix of cultural heritage and natural beauty makes it a must-see destination when visiting Sri Lanka.
Kandy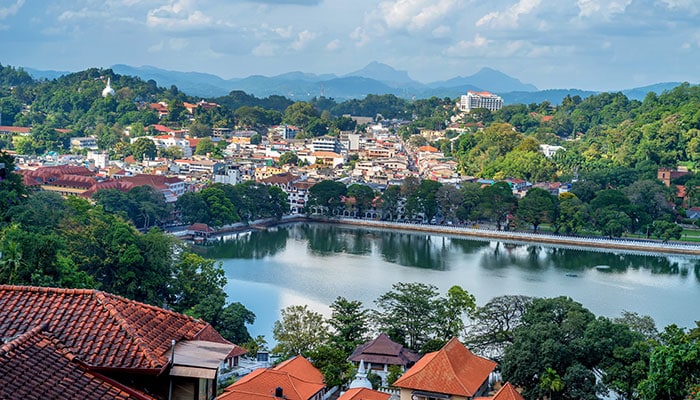 Kandy occupies part of the central hills region in Sri Lanka. And it draws visitors from all over with its captivating scenery, lush vegetation, tea plantations, and centuries-old temples. The city's main attraction is the Temple of the Tooth Relic, declared a UNESCO World Heritage Site due to its immense spiritual significance in Buddhism. Other noteworthy landmarks include historic palaces, fortresses, and other monuments, which offer insight into Kandy's past. Another insight into Kandy's past is the traditional music performances and its many festivals throughout the year.
Galle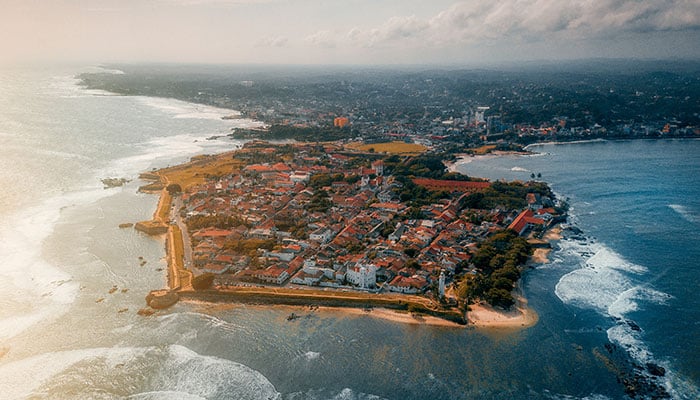 Galle is situated on the south coast of Sri Lanka near picturesque beaches that draw visitors throughout the year looking for rest and recreation in this quaint port town.
Galle offers plenty to keep tourists busy, including charming hotels, and shopping outlets selling souvenirs made by locals. Another big draw is the colonial-era architecture like Galle Fort – one of the best preserved Dutch fortifications in the world declared a UNESCO World Heritage Site in 1988.
Trincomalee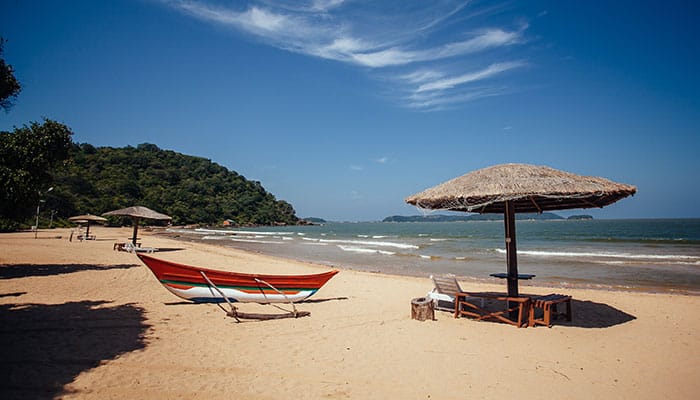 On Sri Lanka's east coast, Trincomalee is lined with tranquil beaches ideal for sunbathing or spending leisurely evenings under starlit skies away from any hustle or bustle. It has become popular among travelers seeking an escape from their everyday lives within its laid-back atmosphere. Here are numerous hotels & restaurants catering to their needs while still close enough to explore ancient temples & landmarks steeped in Sri Lankan history & tradition scattered about Trincomalee's landscape.
How to travel in Sri Lanka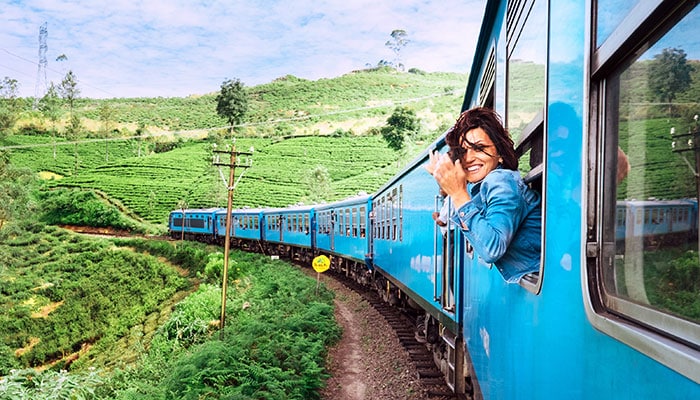 Sri Lanka offers many different options for traveling between its cities and towns. Visitors can choose from trains, vans, buses, taxis, tuk-tuks, and private cars to reach their destination.
Trains are popular for tourists wanting to explore the Sri Lankan countryside and experience local culture. They're usually quite affordable and offer a great way to see the sights, but they can be time-consuming, so not suitable for those in a hurry.
Minivans are operated by private companies and offer a good option for small groups looking for a more personalized experience. They can be booked in advance or hailed on the street, and prices are usually quite reasonable.
Buses are another budget-friendly form of transportation in Sri Lanka that connects many of the major cities in the country. The state-run Sri Lanka Transport Board operates regular bus services, along with several private companies. Buses are inexpensive, but they can be crowded, uncomfortable, and slow on longer journeys.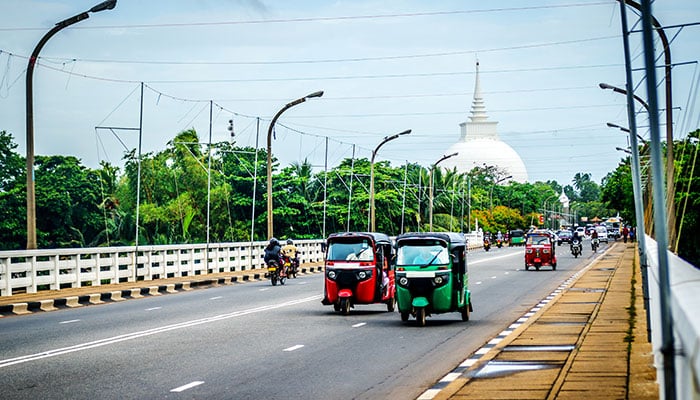 Taxis, tuk-tuks, and private cars offer additional options for travels around Sri Lanka at varying prices depending on the distance traveled.
Did you find this guide useful?
Click on a star to rate it!
Average rating: / 5. Vote count: