Laos is an incredible country with a vibrant culture and breathtaking natural beauty. From the majestic temples and traditional textiles to the delicious food, there's always something new to explore in Laotian culture. The north is home to lush forests and stunning waterfalls, while the south offers rolling hills and picturesque rice paddies. Laos is also an affordable destination for travelers looking to stick to a budget; accommodation, meals, and transportation are all relatively inexpensive.
Read about:
• When is the best time to visit Laos?
• Places worth visiting in Laos
• Travelling between different cities in Laos
• Getting around inside the Laos cities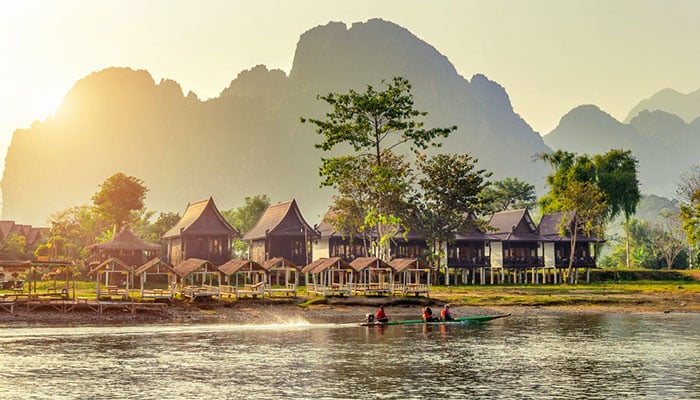 What's more, Laos is still relatively undiscovered compared to other countries in Southeast Asia, which makes it an exciting destination for travelers looking for a destination a little less visited. Activities include going to an elephant sanctuary or taking a boat trip along the Mekong River – experiences that help make Laos stand out from other destinations.
Beyond its cultural heritage, Laos also offers many opportunities for outdoor adventures like kayaking through caves or trekking up mountains. While exploring this lovely country, you will find hidden treasures such as charming villages nestled in rolling hills and stunning waterfalls flowing into forested valleys. These kinds of sights are perfect for anyone looking for an unforgettable journey.
Whether you're interested in learning about Lao history or exploring its natural beauty, this small Southeast Asian country has something special waiting around every corner. So why not come see what this enchanting nation has to offer?
When is the best time to visit Laos?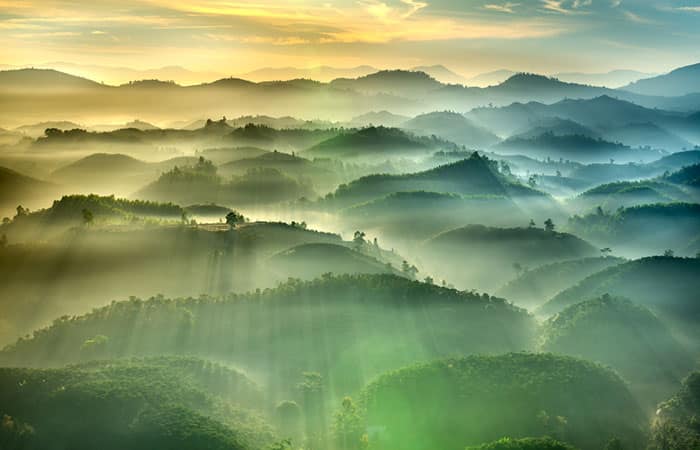 The climate in Laos is tropical, with hot, humid weather throughout the year. The dry season, between November and April, is generally the most pleasant time to visit as temperatures tend to be cooler with reduced rainfall. On the other hand, the wet season – between May and October – sees heavier rain, particularly in the south. The wet season is still a time to visit if you don't mind some humidity. During this period, rain usually comes in short bursts, and the landscape is vibrant and green.
When it comes to festivals, Laos has lots of interesting events throughout the year which are often linked to Buddhist occasions. One of the most exciting celebrations takes place during Lao New Year (Pi Mai Lao) in April; there are lots of water fights and other activities taking place across the country. During October there's also Boun Ok Pansa – Buddhist Lent – where people take part in temple ceremonies and various cultural activities. If you'd like to experience festivals on your trip, this will influence when you decide to travel.
Visiting Laos and when you decide to go depends on what you're looking for from your trip. If cooler weather and fewer crowds appeal more then it suit you best to plan a trip during the dry season. But if experiencing local festivals or soaking up some humidity sounds more interesting, visiting during the wet season will be better for you.
Places worth visiting in Laos
Vientiane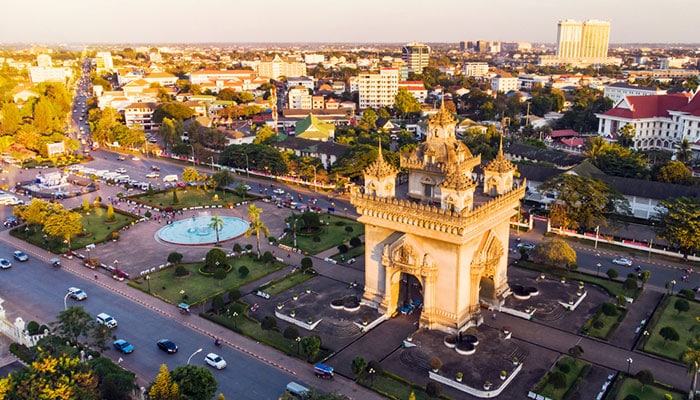 Vientiane is the capital of Laos and the largest city in the country, with a population of around 800,000. It is a city known for its French colonial architecture, which can be seen in many of its iconic buildings and temples. The most famous is the Pha That Luang stupa, one of the country's most important religious sites. In addition to its many historical monuments, Vientiane also offers a range of museums and markets to explore as well as relatively lively nightlife options.
Luang Prabang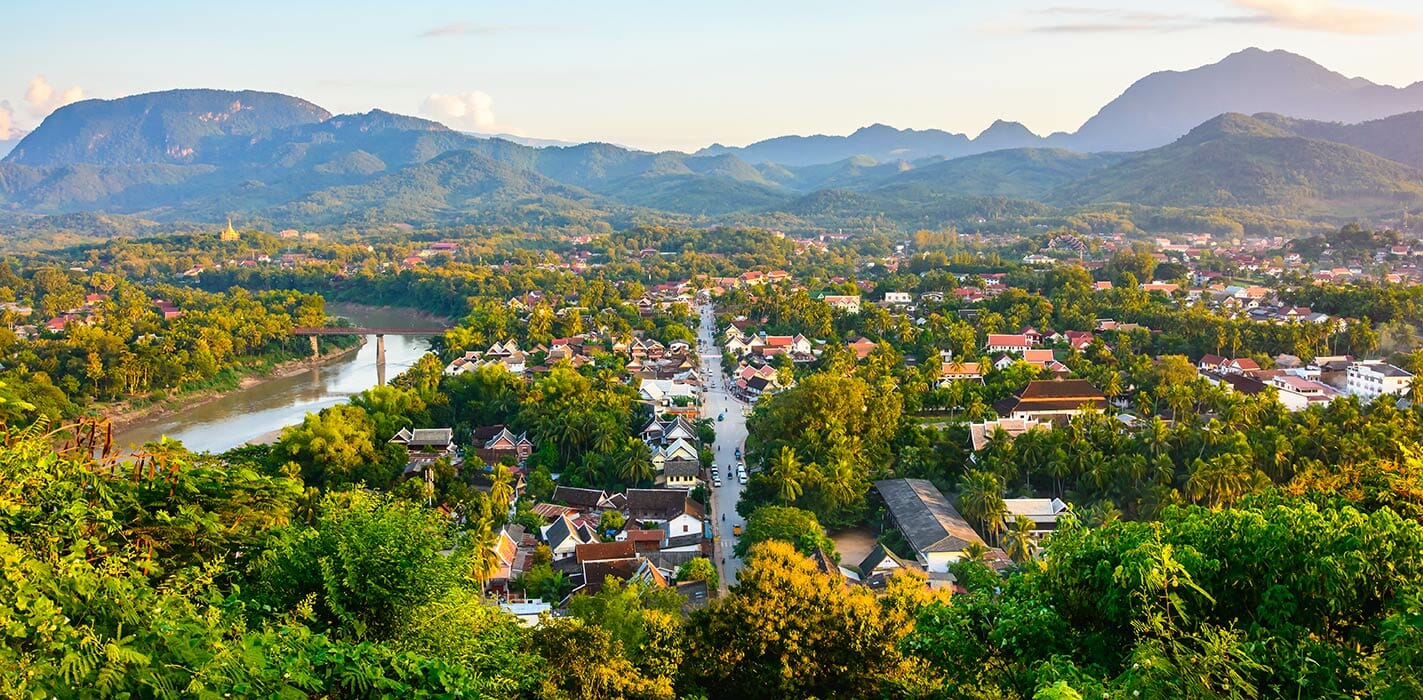 Luang Prabang is another cultural hotspot located in the north of Laos. This UNESCO World Heritage Site is nestled between mountains and lies on the banks of the Mekong River, providing stunning scenery all year round. The city hosts several ancient temples and other cultural attractions, such as markets selling local crafts and goods. With its abundance of attractions, it's no surprise that Luang Prabang has become a popular destination among tourists. Another benefit is the accommodation options and a selection of restaurants.
Vang Vieng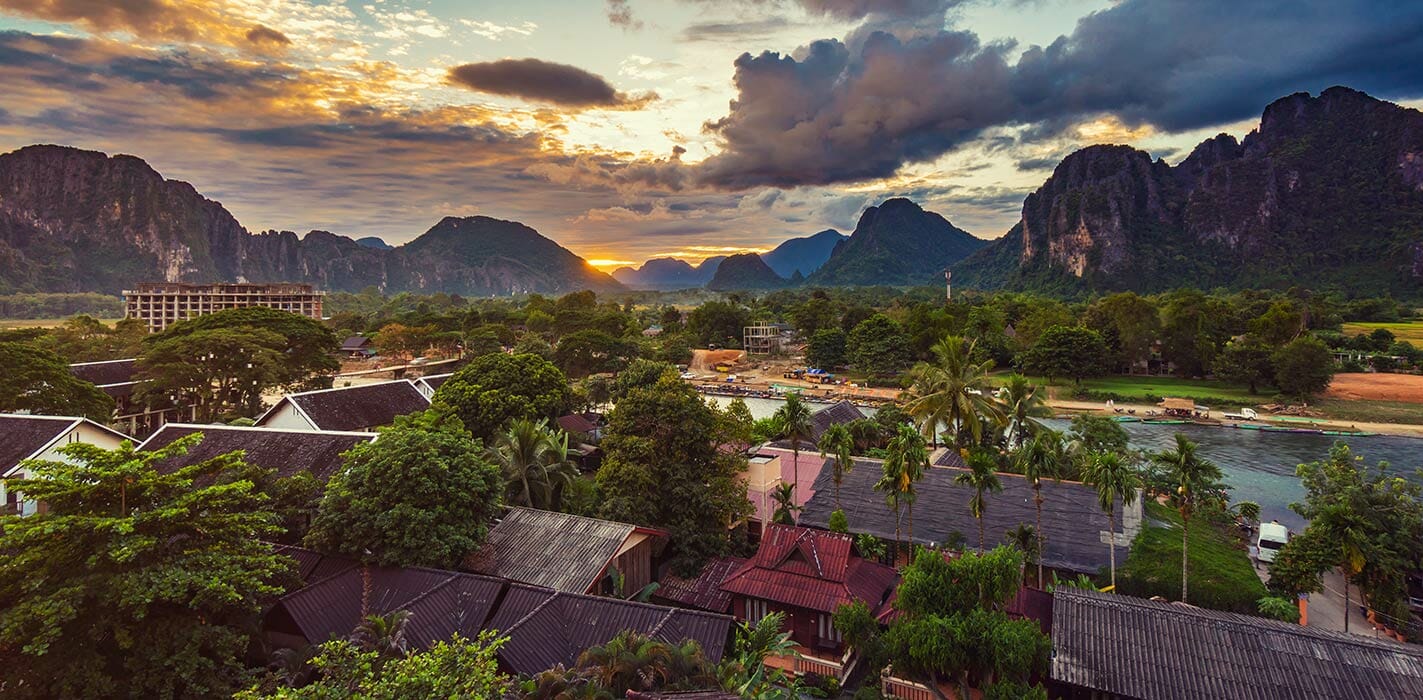 Vang Vieng is a small town in central Laos, about four hours away from Vientiane by road. This place features amazing natural scenery, including limestone cliffs and tall karst formations, making it a perfect location for outdoor enthusiasts looking for exciting activities such as floating down the Nam Song River on tubes. Despite its rugged environment, Vang Vieng has retained an enchanting atmosphere that attracts backpackers and budget travelers alike who can find affordable rooms and restaurants here.
Other places worth visiting in Laos include Xieng Khouang, an archaeological site full of ancient temples and monuments; the Bolaven Plateau, a stunning area with plenty of waterfalls and tribal villages to explore; and the 4,000 Islands along the Mekong River, boasting some of the country's best beaches.
No matter where you go in Laos, you're rewarded with gorgeous views and adventurous experiences.
Traveling between different cities in Laos
Buses are a popular and cost-effective way to get around Laos, with a variety of local and international bus companies operating in the country. Buses rarely offer luxurious seating, but there are two types available: VIP buses feature more comfortable seats and air conditioning, but are more expensive than local buses.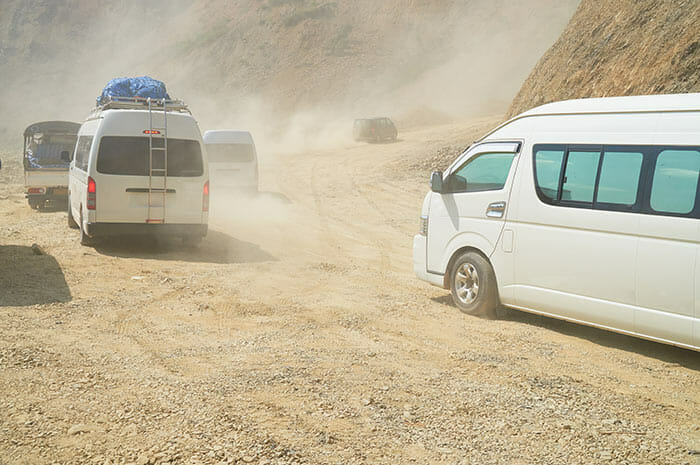 Minivans provide more flexibility in terms of scheduling and comfort compared to buses, but come with an increased price tag.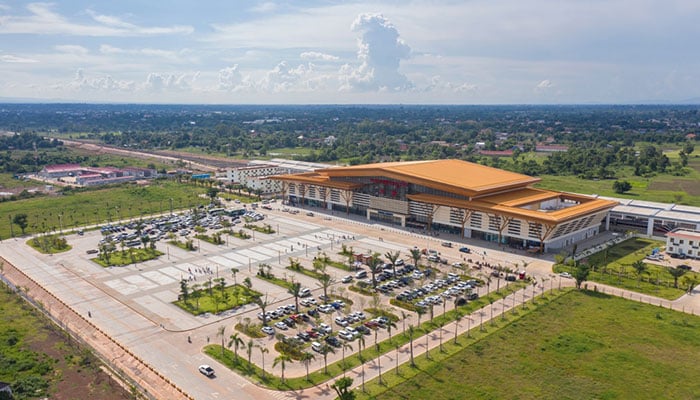 While there is a limited train network in Laos, it's mainly used for transporting people from Vientiane (the country's capital) to the Thailand border. Trains are slow and not particularly comfortable, however, they can be a fun way to view the scenery while traveling. For a faster and more comfortable journey, taking a domestic flight is often the best option; although it's also the most expensive one.
When visiting Laos it's important to be prepared for delays or other unexpected issues due to the lack of developed infrastructure. Booking tickets ahead of time is recommended, especially during peak tourist season when demand is high.
Getting around inside the Laos cities
Taxis are the most popular method of transport in cities across Laos and are available both as metered and fixed-rate services. However, it is always recommended to agree on a price before getting into the taxi.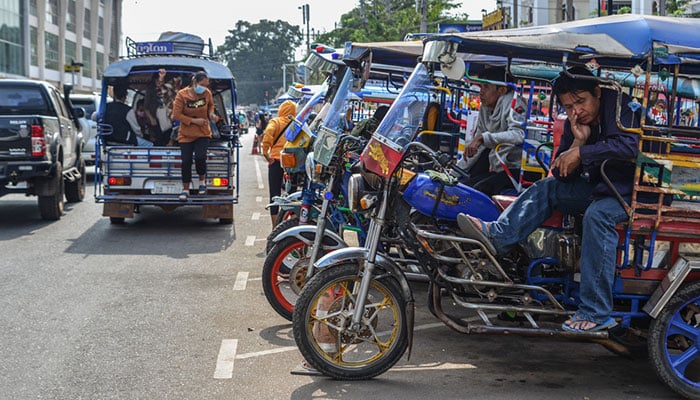 Tuk-tuks, small three-wheeled vehicles, are also commonly used and while they tend to be cheaper than taxis, they are less comfortable and not as safe.
Motorcycle taxi can offer fast and affordable journeys, but can be dangerous.
In certain cities like Vientiane, bicycles are available for rental which provides an eco-friendly way of traveling that is often fun and exciting. Exploring on foot can also be a great way to get around in smaller cities; however, it is important to wear comfortable shoes and carry plenty of water due to the high temperatures and humidity levels in Laos.
When traveling through the larger cities of Laos, it's important to remain cautious due to the chaotic nature of traffic with a variety of cars, motorbikes, tuk-tuks, and other vehicles all vying for space on the roads. Therefore, it's essential to abide by local safety regulations at all times in order to avoid any unwelcome surprises or accidents while moving around.
Did you find this guide useful?
Click on a star to rate it!
Average rating: / 5. Vote count: