Ah, Coron! Located in the center of Palawan, this hidden treasure is truly amazing. In its beautiful landscapes, you'll be surrounded by blue-green waters, clean beaches, and dense forests. It's a paradise worth exploring!
A key reason to visit Coron is its incredible, top-notch diving sites. Fans of shipwrecks will be fascinated by the many sunken Japanese warships from World War II, resting deep in Coron Bay. Picture yourself exploring these underwater remains filled with vibrant marine life – it's an unforgettable experience!
Another splendid feature of Coron is its mesmerizing lagoons, such as Kayangan Lake and Barracuda Lake. Surrounded by dramatic limestone cliffs, these crystal-clear, freshwater lakes offer a refreshing respite after a day of adventuring. As you take a dip in their crystal-clear waters, you'll feel as if you've been transported to a peaceful sanctuary. It's truly breathtaking!
And if you're seeking a little more excitement, you can always hop on a Coron Island Hopping Tour. This enchanting excursion will whisk you away to some of the region's most beautiful spots, like Banana Island, Twin Lagoon, and Malcapuya Island. With their powdery white sands and inviting waters, these tropical paradises are the epitome of relaxation.
Beyond its natural wonders, Coron also boasts a rich cultural heritage. Take a leisurely stroll through the charming town, and you'll encounter friendly locals, bustling markets, and an array of delicious Filipino cuisine.
All in all, Coron is a destination that's truly worth exploring. Its breathtaking beauty, thrilling adventures, and warm, welcoming atmosphere will undoubtedly leave a lasting impression on your heart.
Famous places:
Twin Lagoon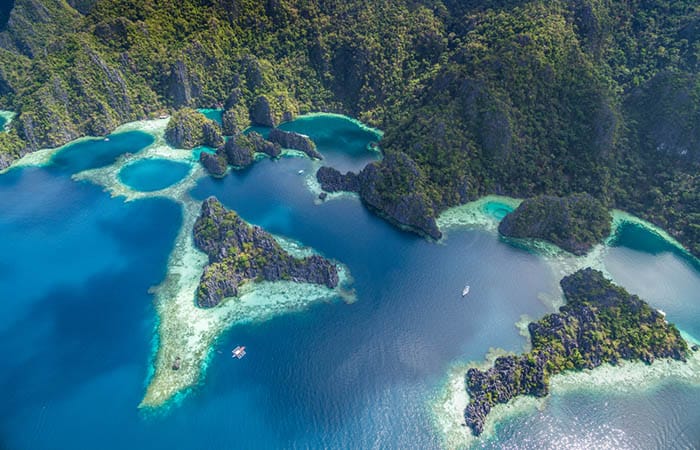 The captivating Twin Lagoon is another must-visit spot in Coron. This ethereal oasis, hidden away by towering limestone cliffs, invites you to explore its serene waters. One lagoon is accessible by boat, while the other is reached by swimming through a narrow passageway at low tide. The mingling of warm and cool water temperatures provides a delightful sensation as you swim.
Not only is the Twin Lagoon an idyllic escape, but it's also rich in marine biodiversity. With a myriad of fish and coral species, snorkeling becomes an awe-inspiring experience. The tranquil setting combined with the mesmerizing underwater world makes the Twin Lagoon a truly unforgettable place.
Coron Bay shipwreck diving sites
Coron Bay's shipwreck diving sites are a hauntingly beautiful attraction that draws visitors from around the globe. Sunken Japanese ships from World War II lie beneath the waves, creating a fascinating underwater museum. The wrecks, now teeming with marine life, offer a unique and exhilarating diving experience.
As you dive into the depths, you'll be greeted by an eerie yet mesmerizing sight. The shipwrecks have become artificial reefs, attracting a diverse range of marine species. Exploring these ghostly relics while surrounded by the abundant aquatic life creates an otherworldly experience that is both haunting and captivating.
Barracuda Lake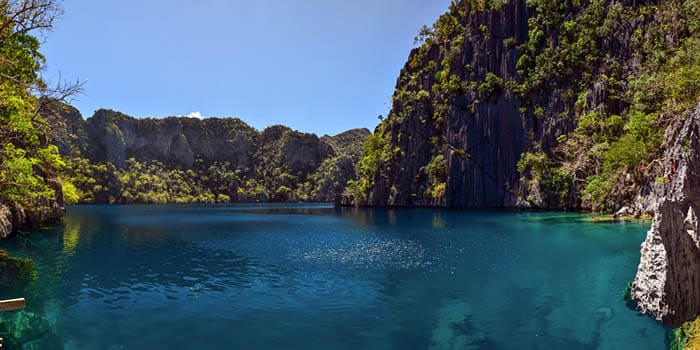 Last but not least, Barracuda Lake is a mystical destination that enchants visitors with its surreal beauty. Surrounded by limestone cliffs, this freshwater lake offers a one-of-a-kind diving experience. The lake's unique thermoclines, where warm and cold waters meet, provide a thrilling sensation as you descend into its depths.
The underwater landscape of Barracuda Lake is nothing short of magical. Jagged limestone formations and peculiar rock structures create a dreamlike setting. And if you're lucky, you may even spot the elusive barracuda that gave the lake its name. Whether you're an experienced diver or a curious explorer, Barracuda Lake is sure to leave a lasting impression.
Things to do
Island Hopping
Island hopping is an absolute must when visiting Coron. With an abundance of stunning islands and hidden gems scattered around the area, hopping from one to another allows you to experience the true beauty of this tropical paradise. From secluded beaches with powdery white sand to vibrant coral reefs brimming with marine life, each island offers something unique and unforgettable. Kick back and relax on a traditional Filipino outrigger boat, soaking in the sun and the picturesque surroundings as you sail between islands. This quintessential Coron activity is perfect for travelers seeking to explore the breathtaking archipelago.

Hot Springs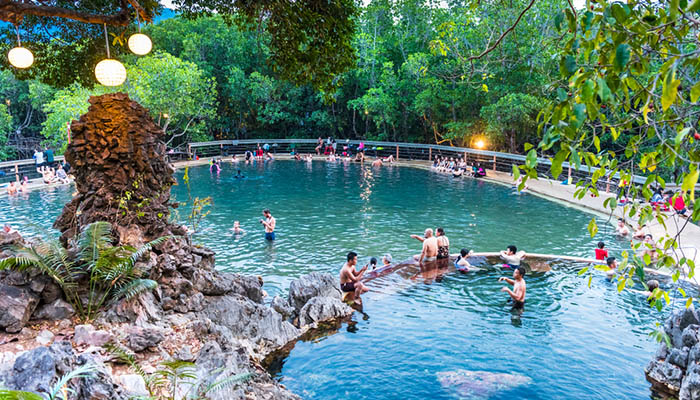 Revel in the natural wonders of Coron by visiting the local hot springs. Maquinit Hot Springs, located just a short drive from the town proper, is a popular spot for tourists and locals alike. The therapeutic, geothermally heated saltwater pools provide a soothing and rejuvenating experience. Let your troubles melt away as you soak in the warm waters, surrounded by lush mangroves and the serene sounds of nature. This relaxing activity is the perfect way to unwind after a day of adventure, and it's certainly not one to be missed.

Trekking and Wildlife Spotting
For those seeking a more active and immersive experience, Coron offers incredible opportunities for trekking and wildlife spotting. Numerous hiking trails wind their way through the lush forests and up the dramatic limestone cliffs, providing breathtaking views of the surrounding islands and waters. Along the way, you may catch glimpses of some of the region's diverse wildlife, such as colorful birds, playful monkeys, and even the elusive Palawan bearcat. As you trek through this remarkable landscape, you'll gain a deeper appreciation for the natural wonders of Coron and the fascinating ecosystems that call it home.

Travel to Coron
Puerto Princesa to Coron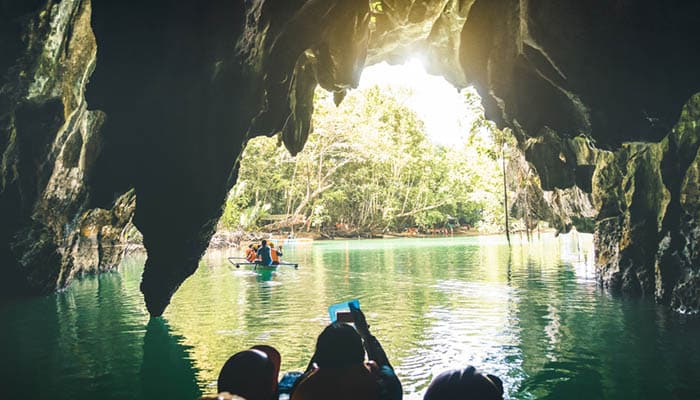 If you're looking to explore beyond the mesmerizing beauty of Coron, Puerto Princesais another gem that awaits you in the Philippines. As the gateway to Palawan Island, Puerto Princesa offers stunning scenery, national parks with limestone caves, underground rivers, and abundant wildlife. Although it shares similarities with Coron, such as beautiful beaches and diving spots, Puerto Princesa provides a different experience to savor.
There are several ways to travel from Puerto Princesa to Coron, which include flying, taking a combination of bus and ferry, or opting for a direct ferry. The choice depends on your preferences, budget, and time constraints. Flying is the fastest and most convenient option but can be pricier. Alternatively, those looking for a balance between speed and cost may opt for the direct ferry service, which requires a bit more time on the water but can still be an enjoyable journey. Whichever route you choose, you'll be sure to make lasting memories!
Manila to Coron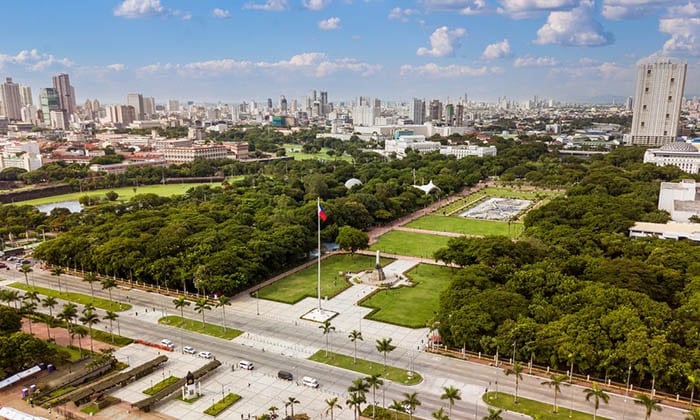 Travelers have two main options for reaching Coron from Manila: by flight or by ferry. Flying is the fastest and most convenient option, with three airlines (Air Juan, Cebgo, and Sky Jet) offering several flights per day between Ninoy Aquino International Airport in Manila and Francisco B. Reyes Airport in Coron. This option, however, can be more expensive compared to other alternatives.
For those who prefer a more leisurely and budget-friendly option, taking a ferry from Manila to Coron is available through 2GO, a reputable land and sea travel service provider in the Philippines. The ferry departs from North Harbor Pier 4 in Manila and arrives at Coron Pier 11 hours later. However, this service only operates once per week, on Fridays, making scheduling more challenging compared to flying. Various accommodation options are available on the ferry, catering to different budgets and preferences.
Read more about how to travel from Manila to Coron here
El Nido to Coron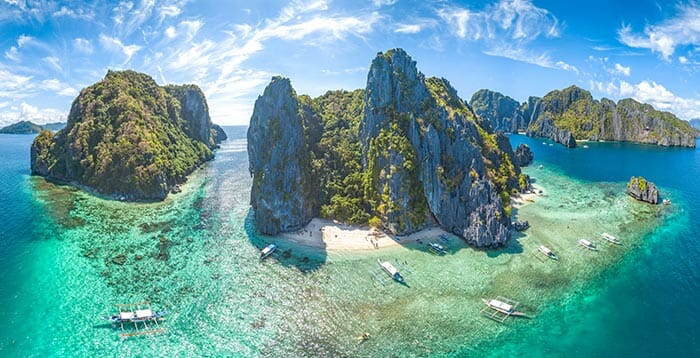 Travelers can choose between three main options to reach Coron from El Nido: by flight, fast ferry, or slow ferry. The fastest way to travel is by flight, which takes only about 40 minutes. AirSWIFT, a boutique airline, operates this route four times per week, but this option can be more expensive compared to the ferries.
For a more budget-friendly alternative, there are two ferry options. The fast ferry, operated by Montenegro Lines, can take between 3.5 to 4 hours depending on sea conditions and weather. Another fast ferry is available through Phimal, which departs at a more sociable time compared to Montenegro Lines. Both fast ferries can be booked online. Read more in our detailed guide about El Nido to Coron here.
Finally, the slow ferry option is the most affordable choice, but can take anywhere from 6 to 9 hours, depending on weather and sea conditions. Two companies operate these wooden longboats, or bangkas, and the journey includes a basic lunch. However, this option might not be suitable for those prone to seasickness.
Travel from Coron
As you bid farewell to the enchanting island of Coron, with its azure waters and verdant landscapes, you may find yourself yearning for the next chapter in your journey of discovery. The Philippines, a land teeming with biodiversity and rich cultural heritage, offers an endless array of captivating destinations. Like a sea turtle embarking on a voyage across the vast ocean, the thrill of the unknown awaits you as you set out on a new adventure, guided by the winds of curiosity and the currents of desire. Each destination holds its own secrets, waiting to be unraveled by the intrepid traveler, be it through the immersion in local customs, the exploration of hidden coves, or the simple joy of meeting fellow wanderers along the way. With an open heart and an eager spirit, the world is your oyster, and the possibilities for new experiences are as boundless as the horizon.
Coron to Boracay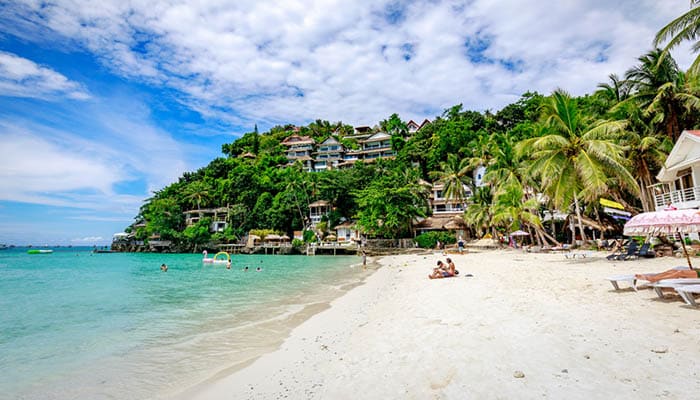 Ah, traveling from the charming Coron to the beautiful Boracay is an adventure in itself, moving through the breathtaking sights of the Philippines. The ever-changing landscapes and the stunning colors of the clear waters will amaze you. To begin this journey, you should know there's no direct way from Coron to Boracay. But don't worry, as there are several options for travelers.
The first option is to travel by air. Take a flight from Francisco B. Reyes Airport in Coron to Caticlan Airport, the entrance to Boracay. While this trip requires a stop in Manila, the convenience and speed of flying make it worth it. After arriving in Caticlan, a short boat trip across the blue sea will bring you to the lovely beaches of Boracay, where more adventures await you.
Alternatively, one may choose to embrace the spirit of adventure by embarking on a journey across the azure waters that connect these two paradises. A combination of ferries and buses will take you on a voyage from Coron to San Jose, then onwards to Iloilo, and finally to Caticlan. Though this option may require a bit more time and patience, the opportunity to witness the ever-changing tapestry of landscapes and seascapes along the way makes it a rewarding experience. Like a migratory bird navigating the expansive skies, your journey will be filled with wonder and discovery, as you traverse the wild beauty of the Philippines from Coron to Boracay.
Did you find this guide useful?
Click on a star to rate it!
Average rating: / 5. Vote count: