The vibrant city of Kuala Lumpur is a melting pot of cultures, offering an exciting mix of modernity and tradition. The iconic Petronas Twin Towers are sure to impress you – but don't forget there's more to KL than just these towers! Explore what else this bustling metropolis has to offer while you're there.
Journey to the awe-inspiring Batu Caves, a series of impressive limestone caves and temples. After exploring the stunning sights, take a moment to unwind in KLCC Park – an urban oasis from the hustle and bustle of city life. Then sample some delicious local cuisine on Jalan Alor – a street food paradise!
Don't forget to check out the lively neighborhood of Bukit Bintang, a shopper's haven with everything from luxury malls to street markets. For a taste of history and art, visit the Central Market and Merdeka Square, where you'll find stunning architecture and monuments. Wander around Chinatown and Little India, where you can experience different cultures and flavors all in one place!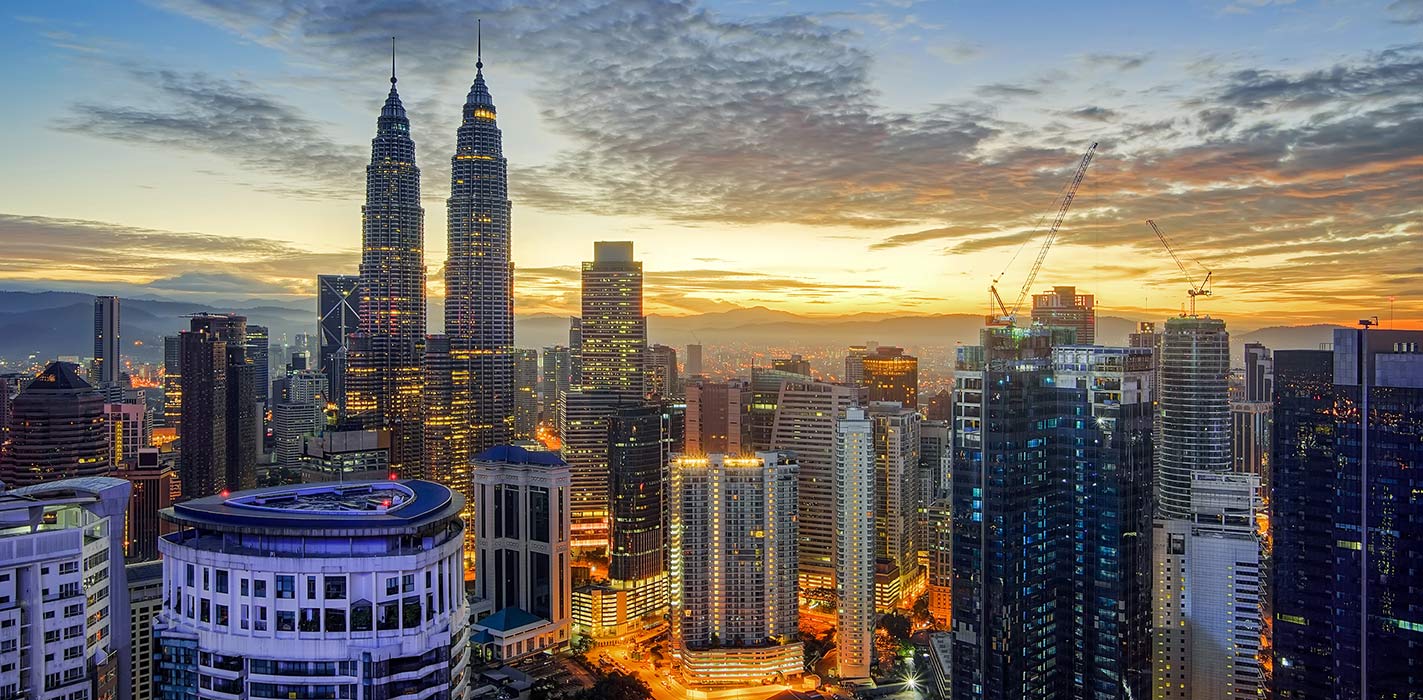 Take a trip up the KL Tower for panoramic views of the city, and while you're at it, pop into the Islamic Arts Museum to appreciate the beauty of Islamic art. Finally, unwind at the tranquil Perdana Botanical Gardens, a green gem amidst the urban jungle.
Kuala Lumpur is a vibrant, historic city with plenty to explore. From its exciting attractions and culture, to its stunning natural beauty, there's something for everyone here. Visiting this incredible place will be a great experience that you won't regret.
Kuala Lumpur's Iconic Attractions
Petronas Twin Towers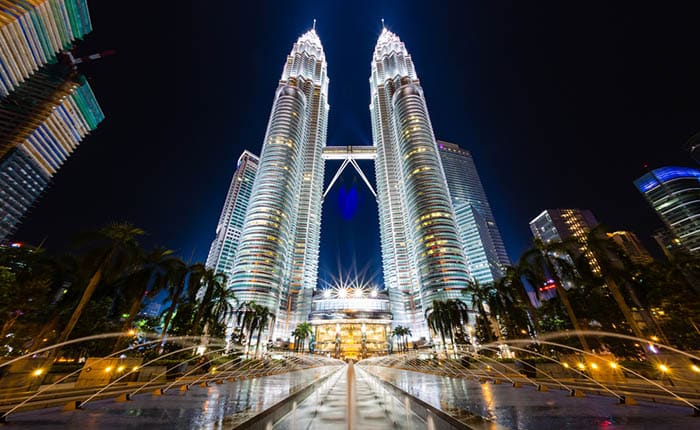 Petronas Twin Towers – a symbol of pride and joy for Kuala Lumpur! These marvels of modern architecture stand tall at 88 floors, offering breathtaking views of the cityscape. Not to mention, the bustling KLCC Park right at the base provides a lush green haven to relax and take a break from urban life. Plus, there's also Suria KLCC shopping mall nearby with plenty of shops, restaurants, and entertainment options – making it an absolute must-visit destination.
Batu Caves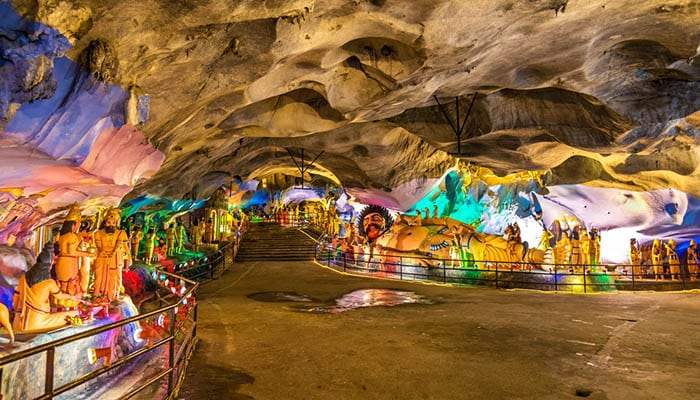 The mystical Batu Caves are a sight to behold! This series of limestone caves and temples is an important religious landmark in Kuala Lumpur. As you climb the colorful 272 steps leading to the main cave, you'll be greeted by cheeky monkeys and stunning views of the city below.
Inside the caves, you'll find ornate Hindu shrines and breathtaking natural formations. The annual Thaipusam festival is held here, drawing thousands of devotees and tourists alike to see a colorful demonstration of belief and dedication. A trip to Kuala Lumpur wouldn't be complete without visiting this remarkable site!
Jalan Alor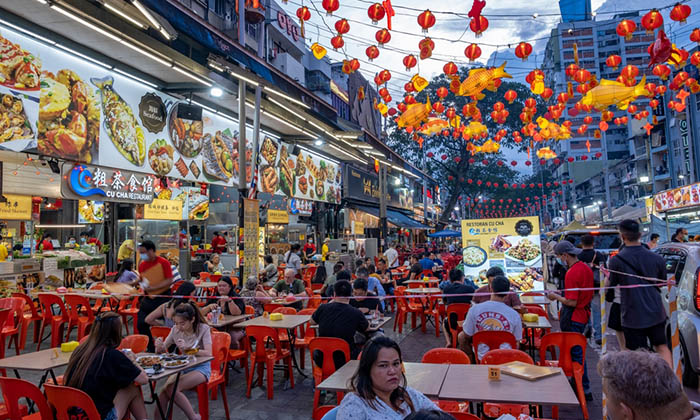 Jalan Alor is every food lover's dream! This bustling street is a gastronomic paradise, offering a dizzying array of tasty local cuisine. From street stalls to quaint cafes, there's something for everyone, making it a must-visit spot for anyone looking to experience the true flavors of Malaysia.
By day, Jalan Alor may seem like just another busy street, but as night falls, it transforms into a lively food haven. Feast on sumptuous dishes like satay, nasi lemak, and char kuey teow as you soak up the unique atmosphere. If you're a foodie, you can't miss out on Jalan Alor!
Central Market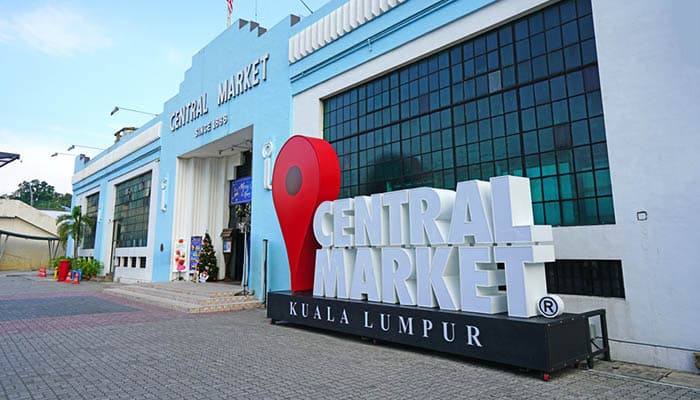 Central Market is a treasure trove for art and culture enthusiasts. This historical landmark, located near Merdeka Square, has been a hub for local traders since the 1880s. Today, it's a vibrant arts and crafts center where you can find traditional Malaysian handicrafts, textiles, and souvenirs.
Stroll through the market's colorful alleyways and discover unique trinkets and gifts while immersing yourself in Kuala Lumpur's rich history and culture. Don't forget to check out the street performers and art installations in the surrounding area. Central Market is the perfect place to get a taste of Malaysia's artistic heritage!
Exciting Adventures in KL
Exploring the Vibrant Neighborhoods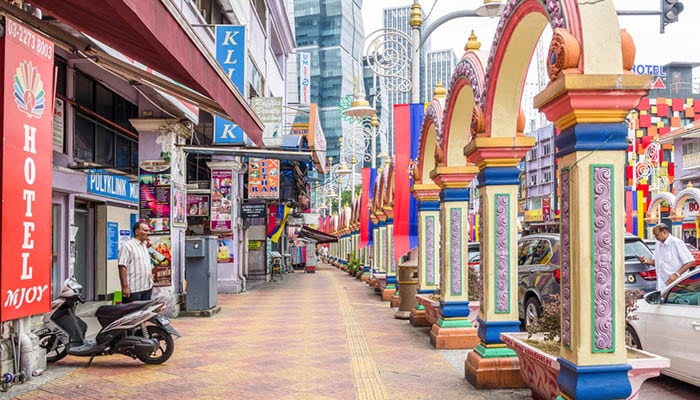 Kuala Lumpur is a city full of character and charm, with its diverse neighborhoods offering something unique to explore. Wander the streets of Chinatown and savor the rich culture and tantalizing street food. Visit Little India where you'll be captivated by the vibrant atmosphere, lively shops, and fragrant aromas of Indian cuisine. Uncover hidden gems in areas like Bangsar and Damansara – boasting trendy cafes, bars, and boutiques. Exploring this city is truly rewarding as each area offers something different – a true delight for all!
Shopping in Style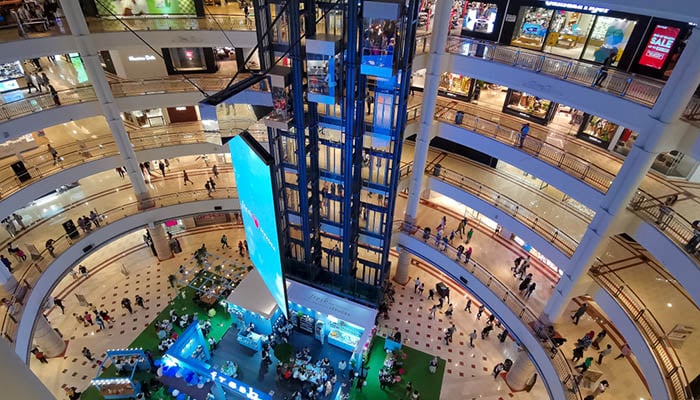 Shop 'til you drop in Kuala Lumpur, a shopper's paradise! The city offers a wide range of shopping experiences, from luxury malls like Pavilion KL and Suria KLCC to bustling street markets like Petaling Street and Pasar Seni. Whether you're looking for designer labels, bargain finds, or unique souvenirs, Kuala Lumpur has something for every shopper. So, put on your comfy shoes and get ready to explore the countless shopping opportunities in this vibrant city!
Experiencing the Nightlife
Kuala Lumpur's nightlife is simply stunning! From rooftop bars with gorgeous views of the skyline to lively nightclubs where you can dance the night away, this city has something for everyone. Visit Changkat Bukit Bintang for a great selection of bars, clubs and live music venues. Or head to TREC, Kuala Lumpur's largest entertainment zone, home to the renowned Zouk Club. Whether your taste leans towards upbeat tunes or laid-back vibes, Kuala Lumpur promises unforgettable experiences and endless fun!
Travel to Kuala Lumpur
Singapore to Kuala Lumpur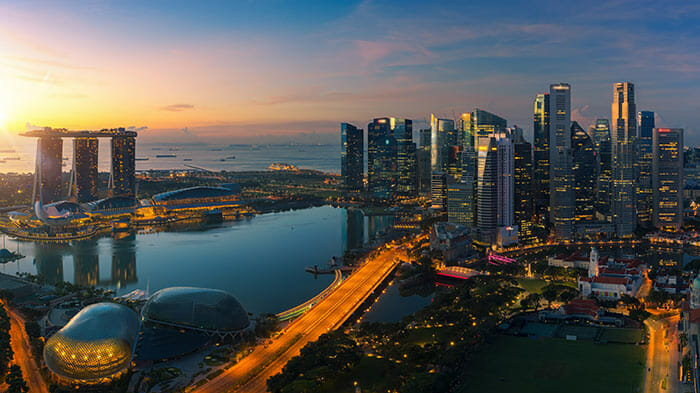 At the Malay Peninsula's southern tip, lies the lively city of Singapore. Not far away is Kuala Lumpur – Malaysia's vibrant capital, which is only 222 miles (355 kilometers) away from the island-state. It is to go between the two destinations since they are connected by bridges. Here you can find out more about all the travel options that are available between Singapore and Kuala Lumpur.
Though air travel is the fastest and most convenient way to go between these two destinations, with around 40 flights each day from ten different airlines, it can be pricey. To save money, travelers should compare prices before booking. If cost is an issue, buses offer a more budget-friendly option; there are many companies providing service between the two cities, with journeys taking 5-6 hours. Prices vary according to the level of comfort and amenities on offer.
For those who still wish to traverse between the two cities by train, there is a route that involves three different trains with multiple changes. The journey requires some patience, as it takes around nine hours, but it is worth noting that this remains the most economical option available since the direct service was cancelled in 2016.
Travel from Kuala Lumpur
Once you've had your fill of all that Kuala Lumpur has to offer, it's time to hit the road and explore what lies beyond! This vibrant city is just the start of the many incredible experiences waiting for you. With numerous destinations nearby, you won't be short of places to explore and discover. From breathtaking landscapes and bustling cities, to charming villages and hidden gems, let your curiosity guide you as you journey from one place to the next. Soak in the stunning sights and sounds of each destination – there's a world of discovery out there beyond Kuala Lumpur!
Kuala Lumpur to Malacca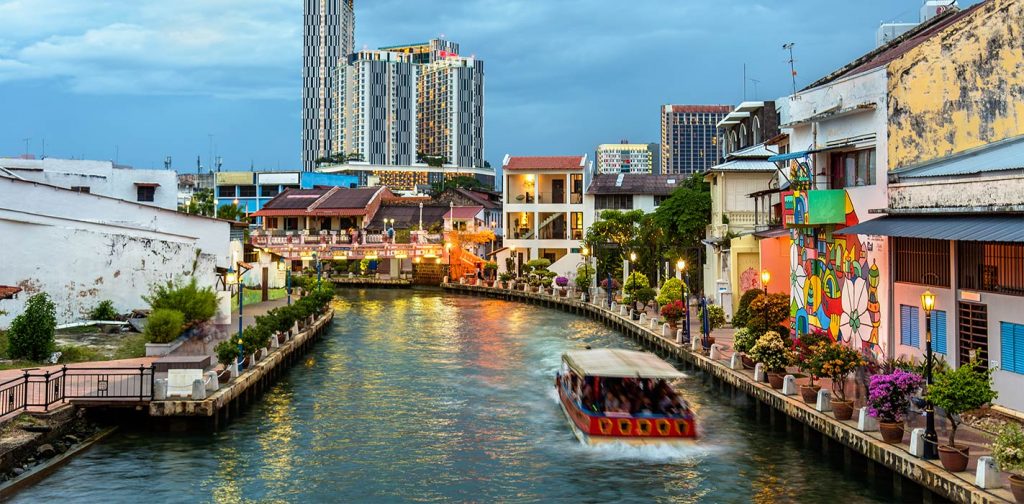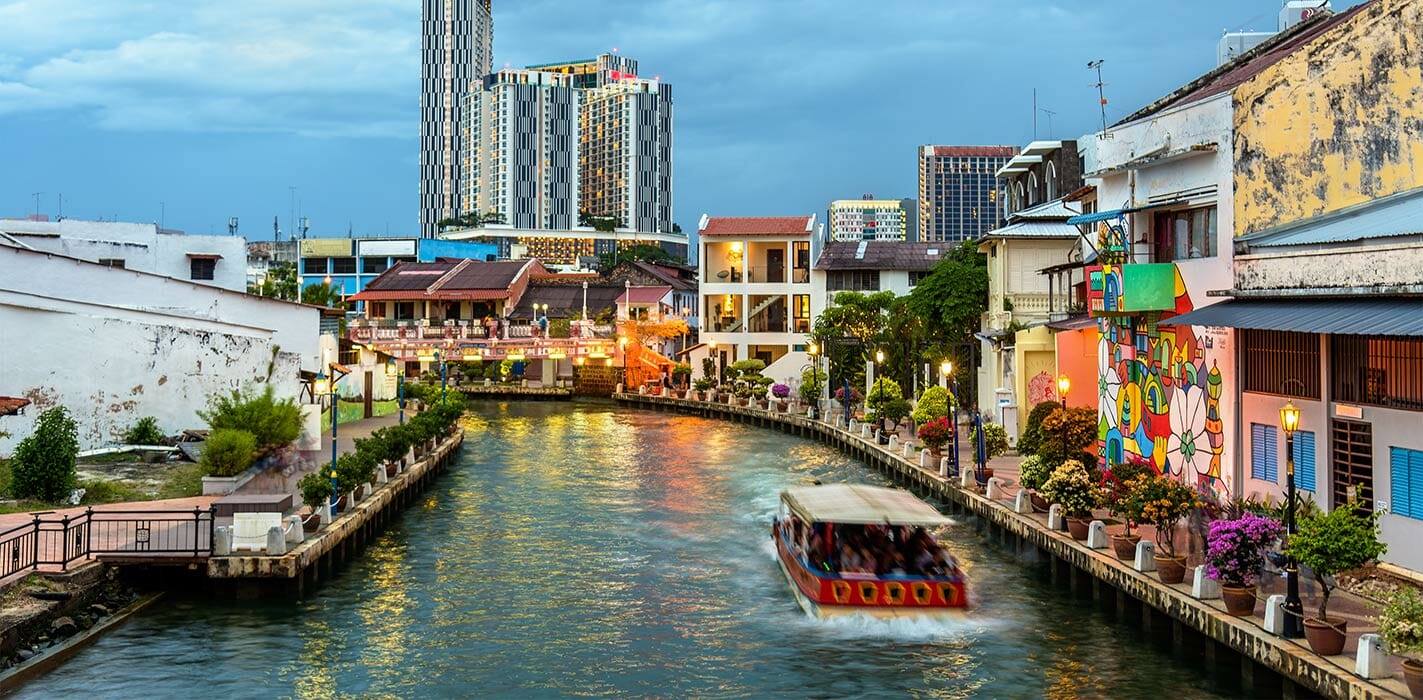 Embarking on a journey from Kuala Lumpur to Malacca, one finds themselves heading south to the smaller yet historically rich city. Malacca is not only famous for its British colonial past, but also its vibrant Chinatown and bustling Jonker Street. The trip between these two Malaysian cities is approximately 145 kilometers (90 miles) and can be completed through various modes of transportation.
Traveling from Kuala Lumpur to Malacca can be accomplished through several affordable options. The most popular and cost-effective choice is by bus, with a multitude of companies and routes available to cater to your specific needs. Another alternative is taking a taxi, which can be economical for families or groups. Lastly, adventurous travelers might opt for a combination of train and bus, offering a different mode of transport and potentially greater enjoyment for those who relish the journey as much as the destination.
Kuala Lumpur to Penang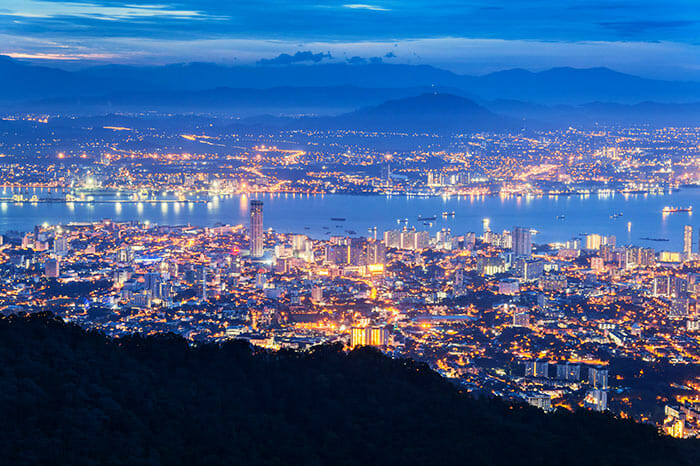 Travellers heading from the vibrant city of Kuala Lumpur to the historical coastal town of Penang have three choices: take a flight, board a train, or hop on a bus (check out our more detailed guide here). Surprisingly, all three options come at similar prices with each offering its own advantages.
Kuala Lumpur to Penang can easily be reached by air, train or bus. Flights are the fastest option, taking less than an hour and offered by several airlines such asAirAsia, Malaysia Airlines, Malindo Air and Firefly. For those with more time to spare, KTM trains provide comfortable seating options and a chance to appreciate Malaysia's picturesque landscape. Alternatively, buses offer the most budget-friendly option with numerous companies and schedules available. Depending on time constraints and personal preference, travelers can choose from any of these three methods for a pleasant journey.
Kuala Lumpur to Ipoh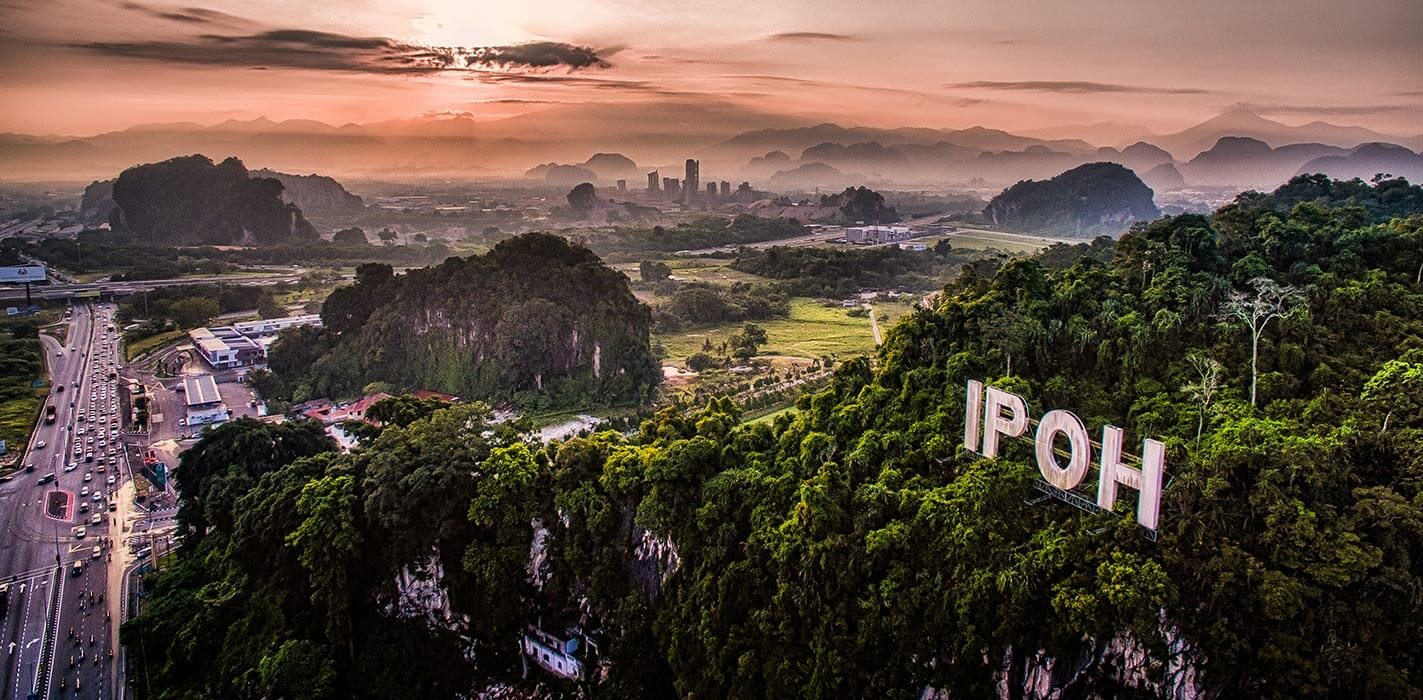 Venture from the bustling metropolis of Kuala Lumpur to the contrasting city of Ipoh, known for its caves, temples, British colonial architecture, and culinary delights. Multiple transportation choices are accessible for visitors to travel the 200 km (125 mi) journey. Buses are popular due to their affordability and multiple daily departures. Trains provide a comparably priced option, featuring picturesque countryside views during the trip. For those seeking convenience and speed, a taxi ride is the fastest, but also the most expensive option from Kuala Lumpur to Ipoh.
Traveling by bus from Kuala Lumpur to Ipoh is a common choice, with multiple bus companies, departure points, and varying levels of luxury. The journey duration ranges from 2.5 hours to 4 hours and 20 minutes, depending on the chosen route. Alternatively, trains operated by KTM provide a pleasant experience with views of the countryside. Tickets are available in Silver, Gold, or Platinum classes, with Platinum services being the fastest. Online booking is recommended for both buses and trains to ensure a hassle-free experience.
Did you find this guide useful?
Click on a star to rate it!
Average rating: / 5. Vote count: