Dumaguete, the captivating "City of Gentle People"! This charming coastal city, nestled on the southeastern tip of Negros Island, has a unique allure that's simply irresistible. As you stroll down the tree-lined Rizal Boulevard, you'll be greeted by the warmth and friendliness of the locals, reflecting the true essence of Filipino hospitality.
Dumaguete's history and culture are deeply rooted in the city. A visit to Silliman University, the oldest American-established institution in Asia, offers a fascinating glimpse into the city's storied past. And with a diverse array of dining options, you'll find yourself delighting in the delicious flavors of Negrense cuisine.
The city's idyllic location provides easy access to world-class dive sites like Apo Island, where you can marvel at the vibrant underwater world teeming with marine life. Dauin, another nearby spot, boasts pristine beaches and stunning coral reefs, making it a must-visit destination for beach bums and avid divers alike.
For nature lovers, a trip to the enchanting Twin Lakes of Balinsasayao and Danao promises an escape into the serene embrace of Mother Nature. Trek through lush forests, and be captivated by the serenity and beauty of these hidden gems.
In a nutshell, Dumaguete's unique blend of warm hospitality, rich culture, and awe-inspiring natural attractions make it a destination that truly deserves a spot on your travel bucket list. So pack your bags, and get ready to be charmed by the magic of this enchanting city!
Famous places
Rizal Boulevard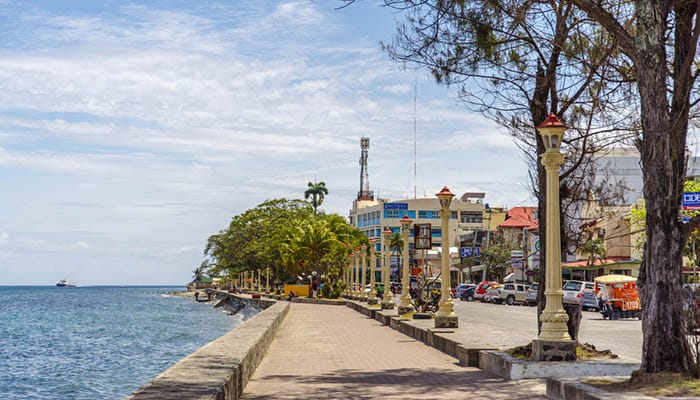 Ah, Rizal Boulevard – the picturesque and bustling heart of Dumaguete. This waterfront promenade stretches along the seafront, providing a perfect spot for leisurely strolls, people-watching, and soaking up the laid-back vibes of the "City of Gentle People." As the sun dips below the horizon, the boulevard comes alive with a delightful array of food stalls, offering tasty treats and local delicacies for you to feast on. It's the ideal place to mix and mingle with the friendly locals and fellow travelers alike.
During the day, you can find some shade under the tall palm trees lining the boulevard, or venture into the nearby shops and cafés to pick up souvenirs and sample some local cuisine. With its serene atmosphere and stunning ocean views, Rizal Boulevard is the perfect spot to relax, unwind, and truly appreciate the charm of Dumaguete.
Silliman University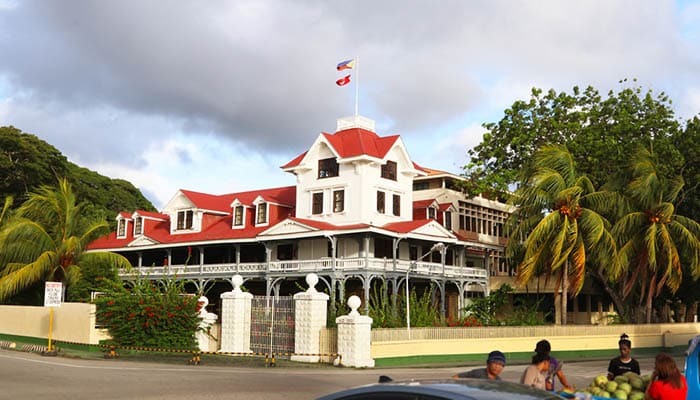 Established in 1901, Silliman University is the first American university in the Philippines and the entire Asian continent. A visit to this prestigious institution is like stepping back in time, as you explore the sprawling campus filled with well-preserved colonial-style buildings, lush green lawns, and towering acacia trees. The university is a testament to Dumaguete's rich educational heritage and its vibrant academic community.
While wandering the campus, be sure to visit the Silliman University Anthropology Museum, home to an impressive collection of artifacts showcasing the diverse cultures of the Philippines. Another must-see is the Silliman University Church, an architectural marvel steeped in history and a center of spirituality for the university community.
Apo Island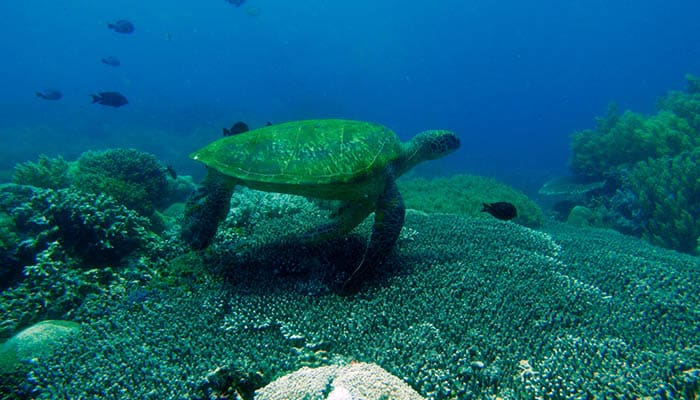 Just a short boat ride away from Dumaguete, Apo Island awaits with its pristine beaches, crystal-clear waters, and vibrant marine life. This small volcanic island is a haven for divers and snorkelers alike, offering a chance to explore its stunning coral gardens teeming with colorful fish, sea turtles, and other fascinating creatures.
Apo Island is more than just a diving destination, though. Hiking enthusiasts can trek up to the island's lighthouse, where they'll be rewarded with panoramic views of the surrounding seascape. The island's small community is also worth visiting, offering an insight into the traditional way of life in this idyllic corner of the world.
Things to do
Food Exploration
The culinary scene in Dumaguete is a delightful adventure waiting to be savored. With a rich variety of local and international dishes, the city has something to offer every palate. Be sure to try the famous silvanas, a delectable frozen dessert made from buttercream and cashew-meringue wafers, or indulge in some tasty budbod, a local delicacy made from glutinous rice and coconut milk. From bustling street food stalls to cozy restaurants, exploring the flavors of Dumaguete is a gastronomic journey that will leave your taste buds dancing for joy!
Biking and Cycling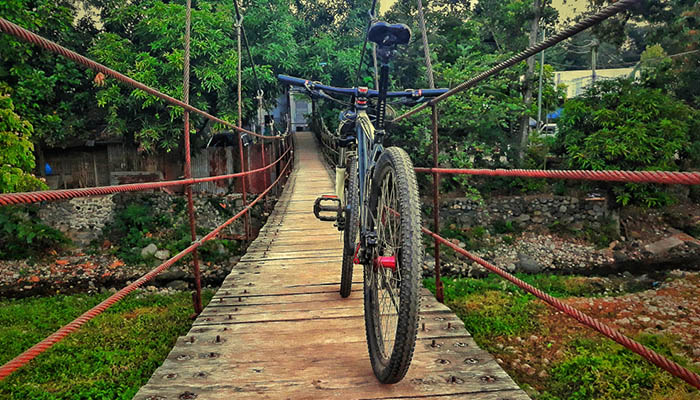 For those who prefer exploring on two wheels, Dumaguete offers numerous biking and cycling opportunities, with its picturesque countryside and well-maintained roads. Cycle along the scenic coastal road or venture into the surrounding hills and valleys for a more challenging ride. Biking is not only an excellent way to appreciate the stunning landscapes but also a chance to immerse yourself in the local culture as you pass through small villages and rice fields. Rent a bike or join a guided tour to discover the hidden gems of Dumaguete and the surrounding areas at your own pace.
Spa and Wellness
After a day of exploring and adventuring, there's nothing better than indulging in some rest and relaxation at one of Dumaguete's many spa and wellness centers. Offering a range of treatments and therapies, from traditional Filipino Hilot massage to aromatherapy and reflexology, these havens of tranquility are the perfect places to rejuvenate both body and mind. Immerse yourself in the calming atmosphere, and let skilled therapists pamper you with soothing treatments, leaving you refreshed and ready for your next day of exploration in this enchanting city.
Travel to Dumaguete
Cebu to Dumaguete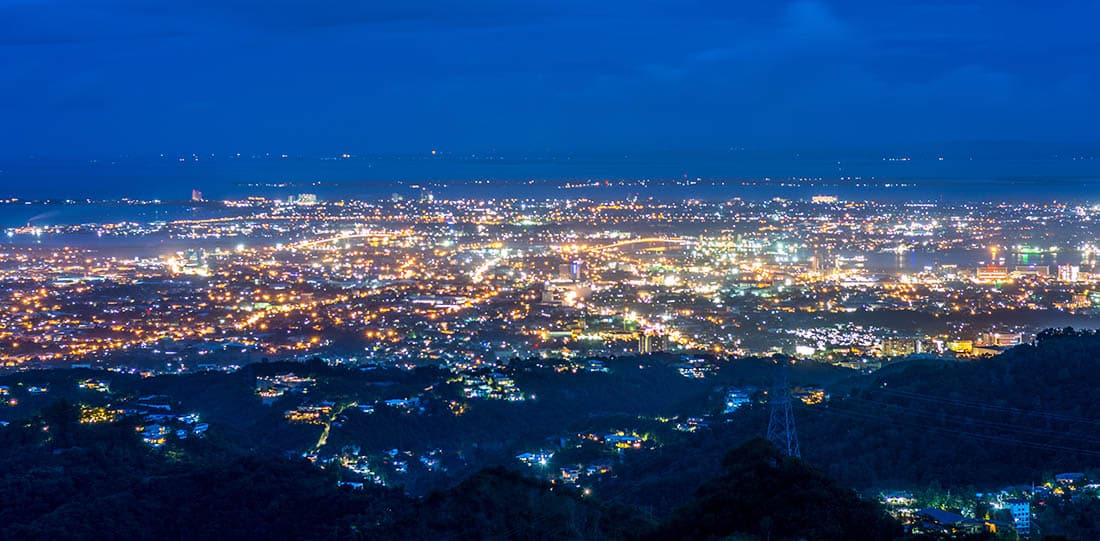 For travelers seeking to journey from Cebu to Dumaguete, there are several convenient options to choose from. Whether you prefer a quick flight, a scenic ferry ride, or a leisurely bus trip, each mode of transportation offers its own unique experience.
Taking a flight from Cebu to Dumaguete with CebGo is a fast and surprisingly affordable option, with the journey lasting just 50 minutes. With two daily flights, this choice offers both speed and convenience. Alternatively, you can opt for a ferry ride from Cebu to Dumaguete, which allows you to enjoy the ocean views and atmosphere during the trip. Several ferry companies operate on this route, with OceanJet being a popular choice. Lastly, for those seeking the most budget-friendly option, traveling by bus with Ceres Liner provides a cost-effective way to reach Dumaguete while taking in the sights along the way. To read more about the different options for traveling from Cebu to Dumaguete, click here.
Manila to Dumaguete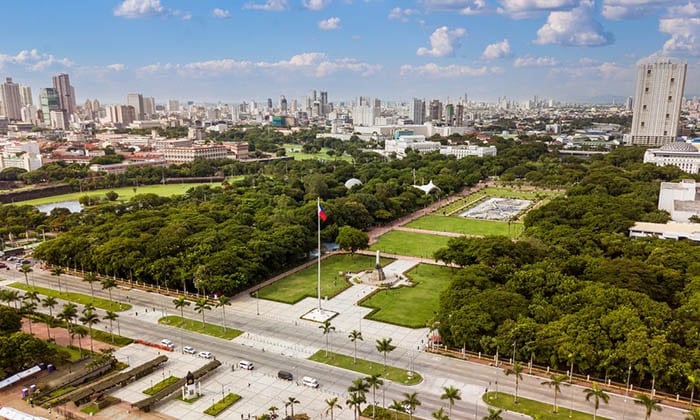 For those planning a trip to the coastal city of Dumaguete from Manila, the capital city of the Philippines, there are several options available. Flying is one option, as well as taking a ferry or a combination of driving and ferries. From bustling Manila, travelers can begin their journey and reach Dumaguete in no time at all.
For a convenient and quick journey, traveling from Manila to Dumaguete by air is the best option. The flight itself takes between one hour and 15 minutes up to one hour and 40 minutes. Cebu Pacific and Philippine Airlines both offer direct flights with several daily services at competitive prices. However, it's important to take into account that the overall travel time will be approximately 4 to 5 hours, which includes getting to and from both airports as well as going through security. Find more detailed information about flights from Manila to Dumaguete here.
Alternatively, travelers can experience a more immersive journey by taking a ferry from Manila to Dumaguete. 2GO provides direct services with various ticket options to suit different budgets and comfort levels, with the entire voyage lasting around 26 hours. While it may take longer than flying, it also offers spectacular views of the surrounding landscape that cannot be matched by an airplane.
Travel from Dumaguete
As your visit to Dumaguete ends, a world of new experiences and adventures awaits. Inspired by the charming City of Gentle People, let your curiosity lead you to your next destination. Whether you prefer busy cities or pristine nature, there's a place that will enchant you. Remember Dumaguete's beautiful landscapes, rich culture, and friendly atmosphere as you continue to explore the world's diverse offerings. Enjoy the excitement of new discoveries, and let change guide you to your next exciting adventure.
Dumaguete to Siquijor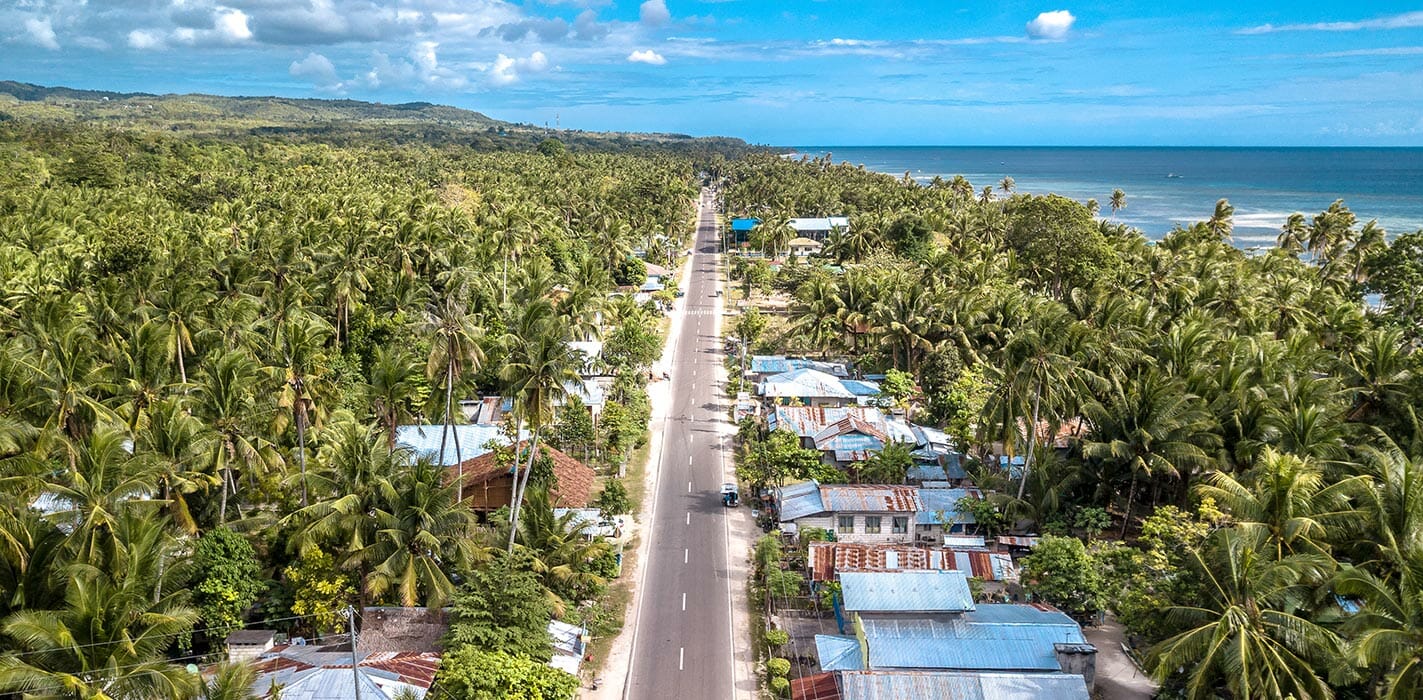 For those who've already fallen in love with Dumaguete, the enchanting island of Siquijor is just a short journey away. Known for its mystical ambiance and reputation as a place of magic and healing, Siquijor is the perfect destination for relaxation and adventure. From lounging on the beach to diving and exploring the island's stunning landscape, there's something for everyone.
Traveling from Dumaguete to Siquijor is a breeze, with a ferry ride being the primary mode of transportation. Multiple ferry companies operate on this popular route, offering various schedules to suit your needs. One of the top recommendations is OceanJet, with five ferries running daily, ensuring flexibility in departure times. The ferry ride itself takes about 50 minutes, providing ample time to enjoy the ocean breeze and admire the beautiful scenery. To save time and ensure a smooth journey, it's advisable to book your tickets online in advance.
For comprehensive information on ticket prices, schedules, and tips for traveling from Dumaguete to Siquijor, read our Complete Guide: Dumaguete to Siquijor – Which Ferry is the Best?
Did you find this guide useful?
Click on a star to rate it!
Average rating: / 5. Vote count: