Although Don Mueang International Airport plays second fiddle to Bangkok's Suvarnabhumi Airport these days, it wasn't always the case! Don Mueang was one of the first international airports in the world and was known as Bangkok International Airport until Suvarnabhumi was built to replace it as the main gateway to Thailand. Even so, Don Mueang reopened after renovations and has grown to become the world's largest low-cost carrier airport. Although you wouldn't fly here direct from Europe or North America, there are direct flights from many other Asian countries as well as throughout Thailand itself. So, if you've landed at Don Mueang from somewhere else in Thailand or Asia and you want to do some partying or spend time on the beach, where should you go? Pattaya, of course! It's the closest major beach resort to Bangkok and the perfect place to let your hair down!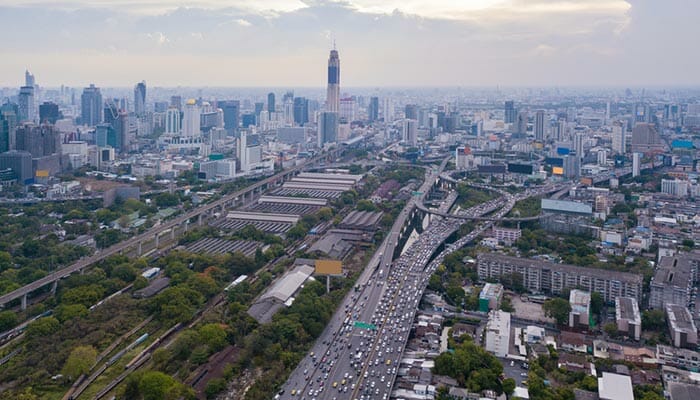 Options for Travel from Don Mueang Airport to Pattaya
The driving distance from Don Mueang Airport to Pattaya is about 150 kilometers (94 miles). Pattaya is situated south of Don Mueang Airport. But to get there by road you will have to drive around the Gulf of Thailand. With the traffic, it will take you around 2.5 hours. We wouldn't recommend driving yourself, as roads in Thailand can be a little tricky if you're not used to the signage or the large levels of traffic. The bad news is that no direct buses are going from Don Mueang Airport to Pattaya. But, there are many different buses and van companies that operate from Bangkok to Pattaya. For the best convenience, taxis will drive you direct to Pattaya.
Don Mueang Airport to Pattaya by Taxi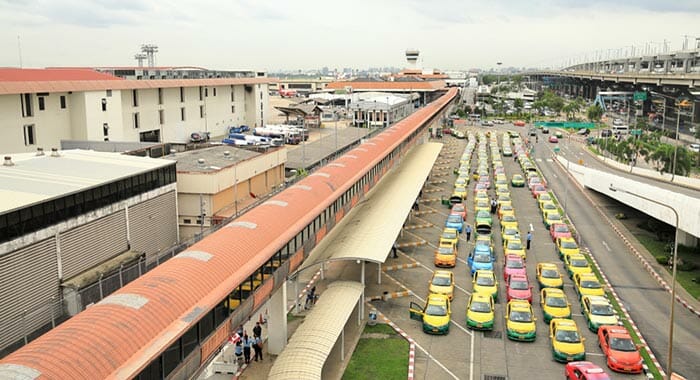 Taking a taxi from Don Mueang Airport to Pattaya is the best option for travel without any extra stops before Pattaya. It takes time and extra hassle to go into Bangkok city center first. Taxis are convenient but also the most expensive way to Pattaya. For some, the taxi fare may be prohibitive for traveling to Pattaya.
When you come out of the terminal at Don Mueang, there will be many public taxis waiting for your business. While you could travel in one of these taxis, our recommendation is to book a private taxi in advance. Doing this means that your taxi will be there waiting, instead of you having to wait in line. It also saves you from the hassle of negotiating the price for traveling to Pattaya.
Booking a private taxi in advance means you will pay a fixed known price, and you can book your taxi to be there for you no matter when your flight arrives. Prices vary depending on the type of vehicle you book. Booking in advance gives you the option to choose the size of the vehicle that's best for you.
Rates are cheapest for an Economy type taxi best intended for a couple of passengers. If you're visiting Thailand with your family or a group of friends, book a larger vehicle as a 4-passenger SUV or a 9-passenger van. You can book all these options from many taxi companies through the travel website 12Go.asia.
Don Mueang Airport to Pattaya by Bus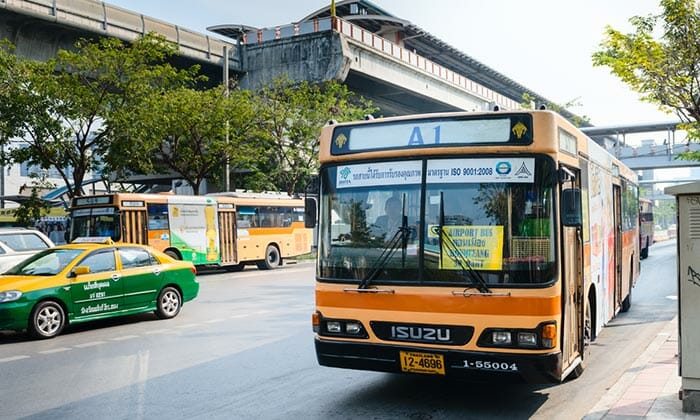 Traveling by bus from Don Mueang Airport to Pattaya is not as straightforward as taking a taxi. No direct buses are traveling from Don Mueang Airport to Pattaya, so you'll have to travel somewhere else first and then get a connecting bus to the south.
There are lots of different options for this, which is good. The downside is the extra time and the added hassle of having to travel somewhere else first. This all will change when the new rail link from Don Mueang Airport to Pattaya ever gets built. For now, you can either travel into Bangkok, or you could take a connecting shuttle bus to the other Bangkok airport, Suvarnabhumi, and take a direct bus from there to Pattaya.
Airport Shuttle Bus operates direct buses between the airports, but it does take 1 to 1.5 hours. From there, you're looking at about a 2-hour bus ride to Pattaya. The other option is to head into Bangkok. You can get a bus to the nearest BTS station, which is Mo Chit, and head into the city from there for many buses to Pattaya. Or, an easier option is to go to Mo Chit and get a direct bus to Pattaya from there. You can book these buses through 12Go for travel with Roong Reuang Coach. There are two departures (at 1 pm and 6:30 pm), traveling time is around 3 hours.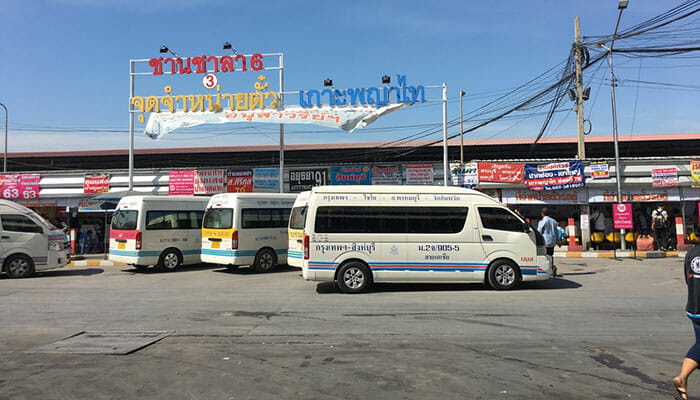 It's also possible to travel in a van from Mo Chit New Van Terminal, which is in the same place as the bus terminal. Going this way, you will have more departure times to choose from, but the vans will likely cost a few dollars more than the bus.
If you're happy to head into Bangkok first, your options for vans and buses to Pattaya increase substantially. You can travel with 12Go Transport on a van from Makkasan Station, or take a bus or van from the Khao San Road area.
So, although there are plenty of ways to get from Don Mueang Airport to Pattaya, the only way to travel directly is to get a taxi. Book your private taxi online for peace of mind – You'll arrive in Pattaya if traffic allows two hours later!
How useful was this post?
Click on a star to rate it!
Average rating / 5. Vote count: