With its close proximity to Bangkok, the resort city of Pattaya has always been popular with Thai people and tourists, providing a quick and easy escape from the noise of the capital city. Known for its wide variety of attractions, Pattaya once attracted a generally younger crowd, but with so much to see and do it's now becoming more of a family-friendly destination with a zoo, water park, tropical gardens, go-karting, beaches and cultural sites. But, if you're looking for a destination that's quieter and more scenic, Koh Chang is a popular place to visit after Pattaya. This large island is home to the Mu Ko Chang National Park, great beaches, elephant trekking, and waterfalls, providing quite a different experience to the more touristy Pattaya. Traveling from Pattaya to Koh Chang is quite a popular route so there are a few different options to get you there.
Read about:
• Pattaya to Koh Chang by Bus and Ferry
• Pattaya to Koh Chang by Taxi and Ferry
• Pattaya to Koh Chang by Van and Ferry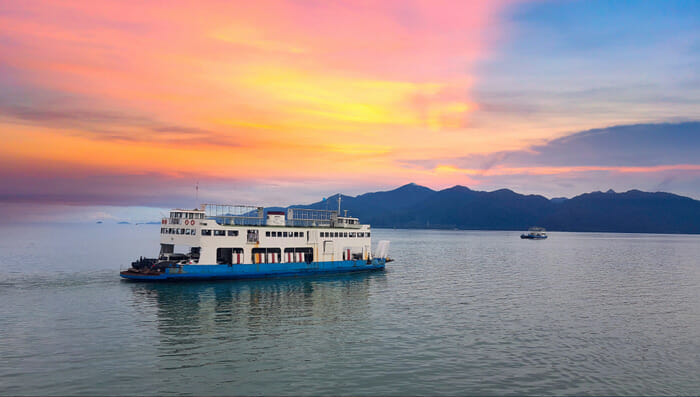 Options for Travel from Pattaya to Koh Chang
Koh Chang is an island which, at it's closest is only a few kilometers off the coast of the mainland. Despite being so close there is no bridge, so you'll have to catch a ferry across to Koh Chang. The ferry is in fact the only way to get across to the island. There is no airport on Koh Chang but Trat Airport is a possibility as it's only 17 kilometers (11 miles) from the ferry terminal. That being said, Trat Airport is very small and only handles direct flights from Bangkok, so if you're traveling from Pattaya to Koh Chang, flying doesn't help you! This leaves buses or vans to get you most of the 275 kilometers (172 miles), and the ferry to take you the rest of the way. Continue reading to find out how, when and where you can get from Pattaya to Koh Chang.
Take a Bus from Pattaya to Koh Chang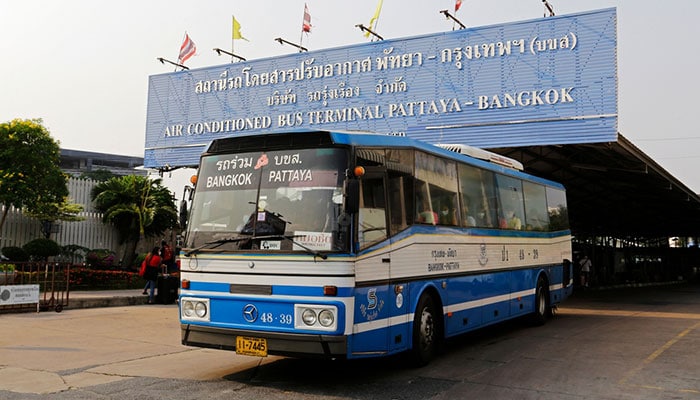 If you've traveled around Thailand before you'll know that buses are usually a cheap and fairly reliable way to get from A to B. Getting from Pattaya to Koh Chang is an exception though as there is no direct bus that gets you right to the ferry terminals in Trat, so if you do want to travel by public bus it's going to involve a long journey and a couple of changes. For this reason, we wouldn't recommend taking a bus from Pattaya to Koh Chang, unless you're very comfortable with traveling independently in Thailand. A better option would be to travel with a reputable tour company who can take you all the way to the ferry terminal.
Taxi from Pattaya to Koh Chang Ferry Terminal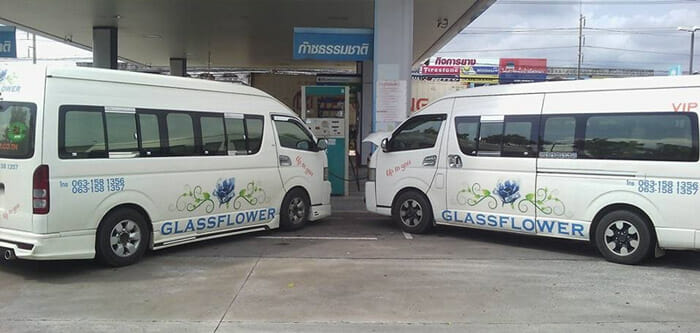 Glassflower is one of those reputable tour companies. They offer private cars and VIP vans that will pick you up from any hotel in Pattaya and take you all the way to the ferry terminal. By choosing this option, you'll get to travel in relative comfort for the duration of the drive from Pattaya, a drive that should take around 4 hours. Another benefit is that you're paying for the entire vehicle so you won't be sharing with people you don't know, and you won't have to keep stopping to pick up passengers. Of course, the biggest drawback is the cost, with a 9-passenger van costing even more than a private car. However, if you're traveling in a group, the 9-passenger van could be a good option as you'll be splitting the cost between all of you.
Glassflower will take you to Ao Thammachat Pier, the home of Ferry Koh Chang, but, there are actually two different companies offering ferries to Koh Chang, the other being Centrepoint and they depart from a different pier. If you're looking for speed, stick with Ferry Koh Chang as they're ferries are faster and take about half an hour to make the crossing, departing every 45 minutes between 6:30am and 7pm.
If you do choose to travel with Centrepoint, their ferries take about an hour and they depart every hour on the hour between 6am and 7pm. The prices for foot passengers are the same with either company.
Van and Ferry from Pattaya to Koh Chang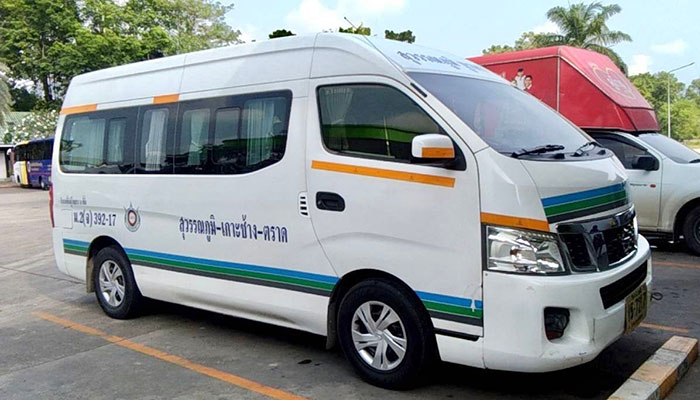 If you're traveling alone or just with one or two friends, a taxi will no doubt be too expensive. A better option for the budget conscious travelers is to get a combined ticket that includes the ferry crossing and transfer to your hotel on Koh Chang. Suwarnphum Burapha sell these combined tickets and they're really excellent value for money, especially considering how convenient they are.
You'll be traveling in a van which picks you up directly from your hotel in Pattaya, takes you to the ferry pier, then across to Koh Chang on the ferry. Then once you're on Koh Chang, this combined ticket even includes dropping you at your hotel, so it's a door to door service much like a taxi, but at a fraction of the cost.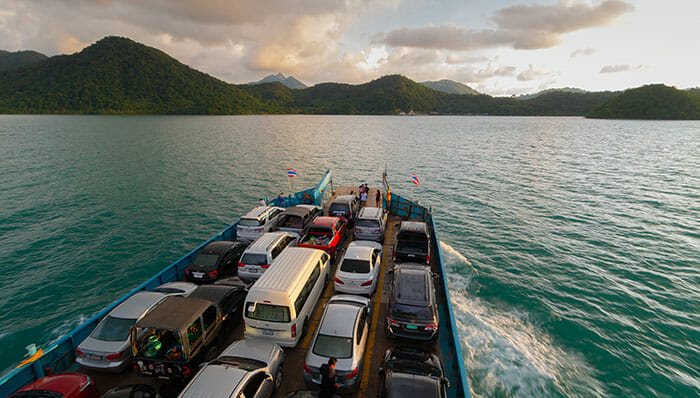 As with everything that's cheaper, there's always a drawback or two. The downside with traveling from Pattaya to Koh Chang by this method is that it takes longer and it's not as flexible, timewise, as a taxi. The van starts picking up from Pattaya hotels at 7:30am and takes around 6 hours to get you to your hotel in Koh Chang. So, unlike a taxi you can't choose your exact departure time and it can be frustrating having to pick up lots of passengers before you even hit the road, but, for affordability and convenience, this is easily the best way to travel from Pattaya to Koh Chang.
Did you find this guide useful?
Click on a star to rate it!
Average rating: / 5. Vote count: