Pattaya and Phuket are two of Thailand's most popular beach resort destinations, so they have a lot of similarities. There are some great differences too though, which make both places a desirable stop for many travelers on a tour around Thailand. Pattaya, being closer to Bangkok, is the perfect place to go for the beaches and the nightlife, and is popular with Thai nationals as well as with tourists. While Phuket is a busy resort too, it does have more beautiful beaches and is arguably not quite as raucous as Pattaya. There's a different atmosphere in this Southern Thailand destination. Going from Pattaya to Phuket is a very popular route, and our guide details the different ways you can travel.
Read about:
• Flights from Pattaya to Phuket
• From Pattaya to Phuket by Bus
• Pattaya to Phuket by Taxi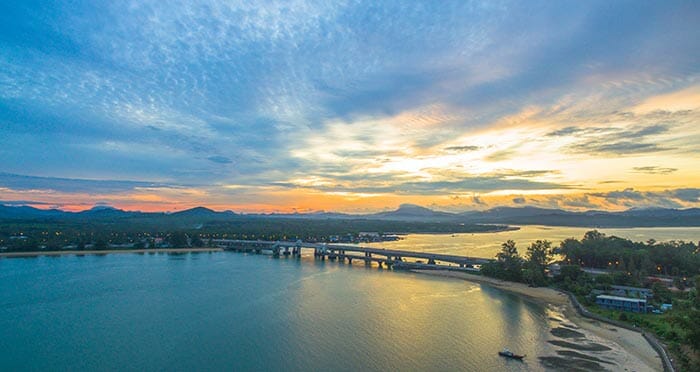 Options for Travel from Pattaya to Phuket
Getting from Pattaya to Phuket is not a fast journey, unless you choose to fly! Going by road you have to go virtually via Bangkok then south along the Gulf of Thailand to Surat Thani where you head west, to Thailand's other coast, on the Andaman Sea. Phuket is an island, but luckily it's connected to the mainland via a road bridge so you can drive all the way there. Even so, it's about 970 kilometers (606 miles) from Pattaya to Phuket so expect a long and tiring journey if you're traveling by road. Your options are to take the bus or to take a private taxi. If this doesn't appeal there are also flights, but expect to pay considerably more compared to the bus.
Flights from Pattaya to Phuket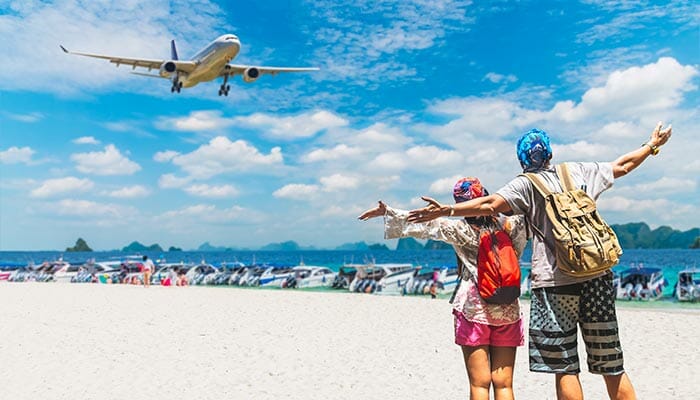 For anyone who is in a hurry, catching a flight is easily the fastest way to get from Pattaya to Phuket as there are direct flights between the two airports. The posted flying time ranges from 1 hour 25 minutes with Thai AirAsia, to 1 hour 40 minutes with Bangkok Air, though in reality you'll probably find the actual flying time is somewhere between the two!
Of these two airlines, Thai AirAsia is quite considerably cheaper than a ticket with Bangkok Air – almost half the price in fact. And for a short flight like this, there's probably not a lot of point in spending more money to fly with a more prestigious airline. However, do be aware that you do not get checked baggage allowance with Thai AirAsia, so if you have large bags that you cannot carry-on, you'll have to pay extra to get them checked into the hold. With Bangkok Air you get 20kg of luggage allowance included within the price of the ticket.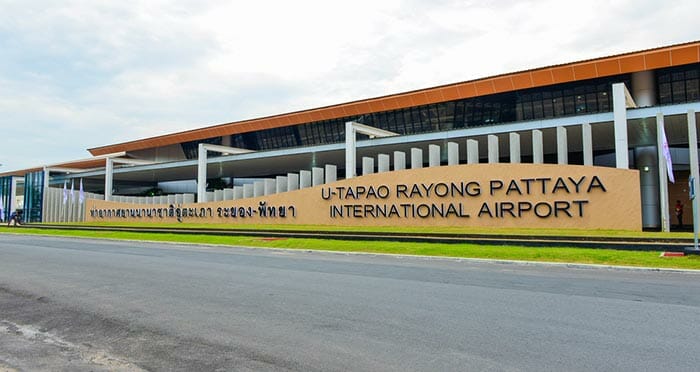 From Pattaya you'll be flying from the U-Tapao Pattaya Airport which is about 40 kilometers from the center of Pattaya. Getting to the airport will add some time to your overall journey but it's easy enough to do as minivans and taxis drive between them both on a regular basis. Minivans are quite a bit cheaper than taxis, but because it's shared you will have a longer trip as it's likely to wait until it's full before departing, or may make multiple stops along the way. This can be a little frustrating if you're trying to get to the airport to catch a flight to Phuket, so be sure to allow yourself ample time if traveling to the airport by minivan.
Once you arrive at Phuket International Airport, there are numerous options for traveling into Phuket Town or to one of the other resort areas, including shared minivans and taxis, and sometimes you can arrange pickup with the hotel or guesthouse you have booked to stay in.
Even with the time it takes to get to Pattaya Airport, and then from Phuket Airport to your hotel, flying is still easily the fastest way to get from Pattaya to Phuket. Check out the website 12Go.asia for great prices on airline tickets and to book with confidence, and try booking your tickets as early as possible for the best deals on prices.
From Pattaya to Phuket by Bus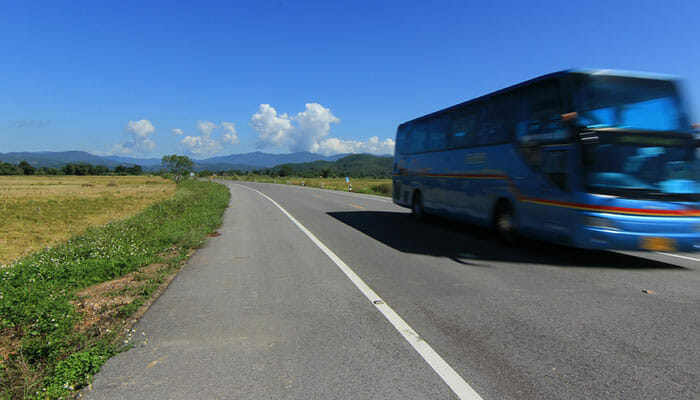 Being considerably cheaper than catching a flight, Pattaya to Phuket by bus is a very popular way to travel, especially with anyone who's getting around Thailand on a tight budget. Buses are a convenient and safe way to travel around Thailand, and really the only downside to bus travel is the time that it takes to get anywhere. On the plus side, there's the lower cost, and some travelers will like the fact that you don't have to find your way out to Pattaya Airport, or from Phuket Airport to your hotel. That being said, you will have to get to the bus departure point, and then find your way from Phuket Bus Terminal to your accommodation. With so many taxis and songthaews hanging around though, this shouldn't be a problem!
Sawadee Tour is the recommended company for traveling by bus from Pattaya to Phuket. They have a good reputation and offer daily departures from Pattaya, leaving in the evening and traveling overnight. The scheduled journey time is 16 hours and 15 minutes, so with a departure time of 5pm from Pattaya, you should arrive in Phuket around 9:15am the following morning. Traveling overnight means that you spare the cost of another night in a hotel, but unless you're somebody who finds it easy to sleep anywhere, you may have trouble sleeping on a cramped bus. And if you prefer to have a little more space to relax in, the bus might not be the best choice for you.

However, you can spend a few dollars more and get VIP 24 seats on the bus. There are usually only six of these available on each bus and they up the level of comfort from the standard seats, providing slightly wider seats that recline further and give you extra legroom. Sometimes there is also a personal entertainment system to use as well. If you're quite tall, the VIP seats are highly recommended for a comfortable trip.You can book seats on the bus from Pattaya to Phuket using a travel website like 12Go. They give you options for both standard and VIP 24 seats so it's easy to compare the difference in price.
Pattaya to Phuket by Taxi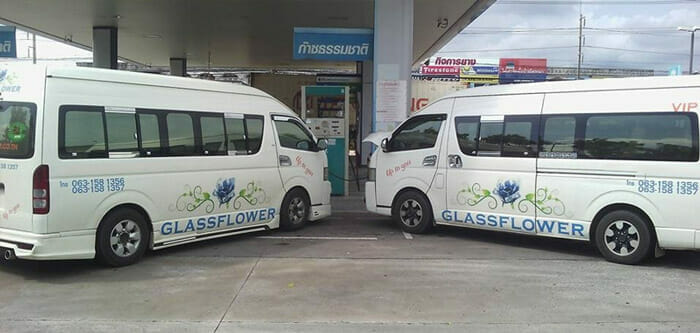 One final option you might want to consider is traveling by private taxi from Pattaya to Phuket. The biggest drawback with the taxi is the very high cost. It's considerably more expensive than the most costly flight, but you may find it's worth the price if you're traveling as a family. It's slightly faster to travel by taxi to Phuket than it is by bus, but not enough to make it a really strong contender. Travel times are around 15 hours.
So your choices for getting from Pattaya to Phuket are flying, taking the bus, or traveling by private taxi. With air tickets not costing the earth, this could be the most sensible way to travel if you want to get to Phuket quickly. On the other hand, if you want to save the most money, take the bus.
Did you find this guide useful?
Click on a star to rate it!
Average rating: / 5. Vote count: