While Thailand is renowned for its islands, the mainland also offers numerous coastal cities lined with hotels and resorts, restaurants, and bars. Pattaya is one such city; set on the east coast of the Gulf of Thailand it began to grow in the 1980s and has never looked back. For a vibrant atmosphere and plenty of attractions, Pattaya is a great destination. But, if you've experienced the bustling nightlife and want a quieter pace, head almost directly across the Gulf of Thailand to the coastal town of Hua Hin. It provides a more authentic Thai experience because this town, a royal resort, is popular with the locals. It's still a busy place but is different to Pattaya. So, if your thinking of traveling from Pattaya to Hua Hin, read on for details of the best way to get there.
Read about:
• From Pattaya to Hua Hin by Ferry
• The Bus from Pattaya to Hua Hin
• From Pattaya to Hua Hin by Taxi or Van
• Train from Pattaya to Hua Hin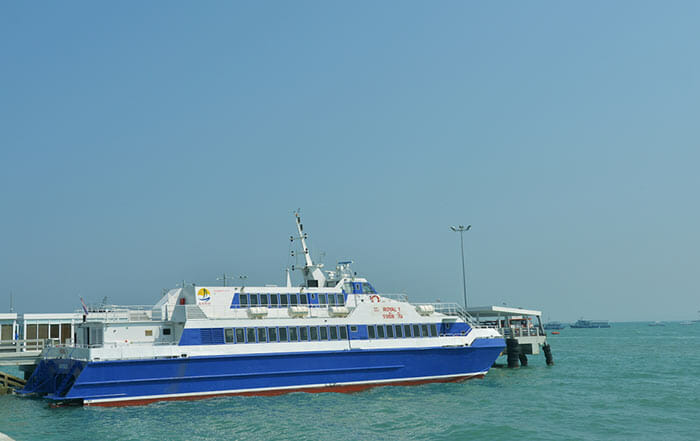 Travel Options from Pattaya to Hua Hin
If you had tried to make the journey from Pattaya to Hua Hin prior to January 2017, your only option would have been to go by road which is quite a lengthy journey. The good news is that a new ferry service was introduced, cutting the travel time considerably, and arguably providing a far more pleasant way to travel from Pattaya to Hua Hin. Other options are still available to you though, if you're not someone who enjoys taking ferries… you can still travel by bus, van or taxi, and there's even an option for a train too!
From Pattaya to Hua Hin by Ferry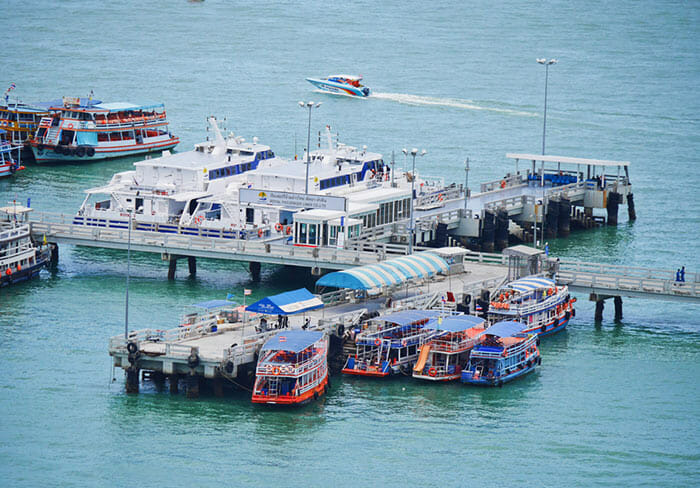 Let's start with the newest and fastest way to get from Pattaya to Hua Hin, by ferry. There is just one company operating this route: Royal Passenger Liner. They have modern, high-speed ferries that have air conditioning, stewards onboard, bathrooms, and TVs, but be aware that there are no food or drink services so please do buy your snacks before boarding.
The journey time averages out to 2 hours but it really depends upon the sea conditions. If it's a rougher day then the ferry will need to travel slower and the crossing could take up to 3 hours, but even so, this is still considerably faster than it would be to travel by road!
There is one ferry from Pattaya to Hua Hin each day, departing at 1000 and arriving around 1200, so you should be in Hua Hin in time for lunch. Ferries depart from the Bali Hai pier in Pattaya. This pier is centrally located, quite close to Walking Street so this is an additional bonus that you won't have to travel outside of the city before getting on the ferry.
The drawback with the ferry is that it's not cheap, and with only one ferry company currently operating this route, there is no competition between providers to keep ticket prices down. So, if you're traveling on a budget, you may find that the ferry is just a little too expensive for you; if this is the case, read on to find out which is the cheapest way to get from Pattaya to Hua Hin.
The Bus from Pattaya to Hua Hin

The cheapest way to travel from Pattaya to Hua Hin is definitely by bus. It is less than half the price of a ferry ticket but the drawback, of course, is that it takes more than double the time. On the plus side, these are VIP buses so they're comfortable and well equipped for longer journeys. There are just three seats per row, giving extra space for the passengers, and there are toilets and snack services onboard, as well as stewards, air conditioning, and TVs.
Just one bus company operates between Pattaya and Hua Hin, and that's Roong Reuang Coach. Their bus departs from the Pattaya Bus Station at 1100 each day, and will arrive at the New Hua Hin Bus Station around 1630, although this will depend on traffic.
From Pattaya to Hua Hin by Taxi or Van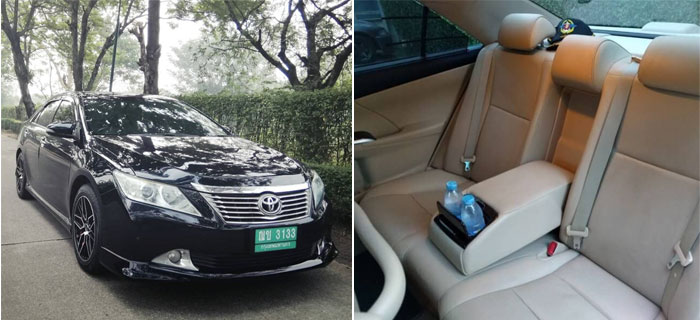 If you don't like the idea of being on a bus for 5.5 hours there are faster options for traveling by road from Pattaya to Hua Hin. Two companies, Bangkoktaxi24, and Glassflower, have a number of different options depending on your budget and on how many people you are traveling with. The cheapest option is a standard taxi which is probably good for up to 3 passengers, providing that you don't have too much luggage, but there are also options for minivans, comfort sedans, and 9-passenger vans. The prices vary with the size of the vehicle because with all of these options you are paying a set price for the vehicle, not per passenger. This means that if you're traveling with your family, or with a group of friends, you can split the cost between you and the journey ends up costing less than the ferry, and a comparable price to the bus.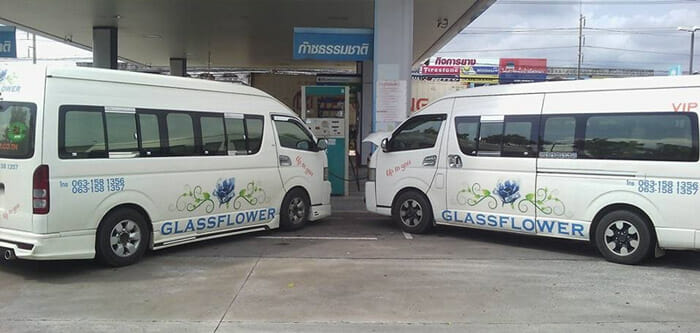 The biggest advantage with these taxi services is that timing can be completely flexible and that they offer a door-to-door service. They can pick you up from your hotel in Pattaya at whatever time you want, and drop you right to the door of your hotel in Hua Hin. This makes the taxi services far more convenient than either the ferry or the bus, as both of those only depart from Pattaya once per day. Journey times are faster than the bus, but obviously still longer than the ferry. Taxi services usually take from 4 to 5 hours.
Train from Pattaya to Hua Hin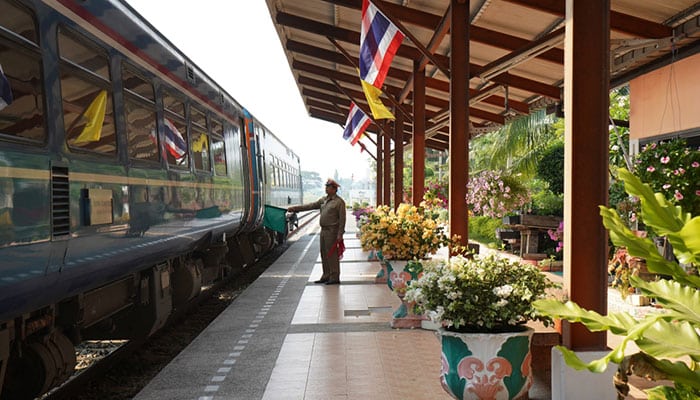 One final option is a train, but this is a lengthy journey that we wouldn't really recommend when you have some other great options to choose from. Trains depart from Pattaya to Bangkok once a day, and in Bangkok you will need to change onto the Hua Hin train. The actual time on the trains is about 8 hours, plus there will be time spent in Bangkok waiting for the Hua Hin train, so, unless you're really desperate to travel by train in Thailand, you'd be better going by ferry, bus or taxi!
Did you find this guide useful?
Click on a star to rate it!
Average rating: / 5. Vote count: