One of Thailand's original beach resorts, Pattaya has been attracting Bangkokians since the 1960s and travelers from around the world not much after that. The city does have some impressive sights, like the Sanctuary of Truth, but it's best known as a place to relax on the beach by day and live it up by night in its many clubs and cabarets, so it's far from being a sleepy backwater! Even so, once you've seen the cabarets and done some shopping, you might like to head for somewhere quieter and more laid-back, and Krabi could be just the place. As the gateway to the Phi Phi Islands you could explore Thailand further, or stay in the Krabi area and enjoy its beautiful beaches and limestone scenery.
Read about:
• Pattaya to Krabi by Bus
• Pattaya to Krabi by Bus and Flight
• Pattaya to Krabi by Taxi and Flight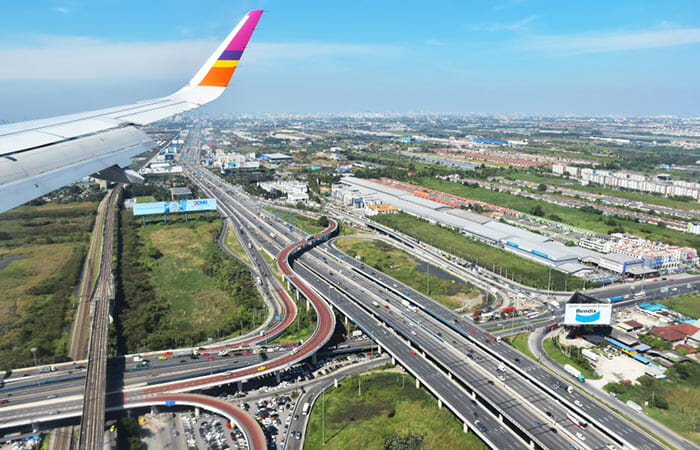 Options for Travel from Pattaya to Krabi
Traveling by road from Pattaya to Krabi is a long way and you'd have to go via Bangkok, which can be unpredictable due to the ever-present heavy traffic. It's around 900 kilometers (562 miles) to make the journey by road, so even if you were driving a car and making good time, it would still take around 11 hours. For this reason, driving isn't usually recommended but if you're looking for an affordable transport option, catching a bus from Pattaya to Krabi would generally be the cheapest way to get there, and there are buses available if this is how you want to travel. The quicker option is to get a bus or taxi to Bangkok and then to catch a flight from there, but it's more expensive.
Pattaya to Krabi by Bus

Before we begin, you will need to know that there are no direct buses from Pattaya to Krabi so if you do want to travel this way, you will nee to change buses at some point in the journey. There are a few different bus companies that you could choose from, taking a variety of different routes. You could catch a bus to Bangkok and then change, once in the city, onto a bus that takes you direct to Krabi from there. This could be a good option because buses from Pattaya to Bangkok are always plentiful, and there are several different bus companies offering the route from Bangkok to Krabi too, and when you add the two ticket prices together it's still an affordable option. The drawback with this is that you will need to book the different legs of your journey separately, but you can book each segment through the travel website 12Go.asia.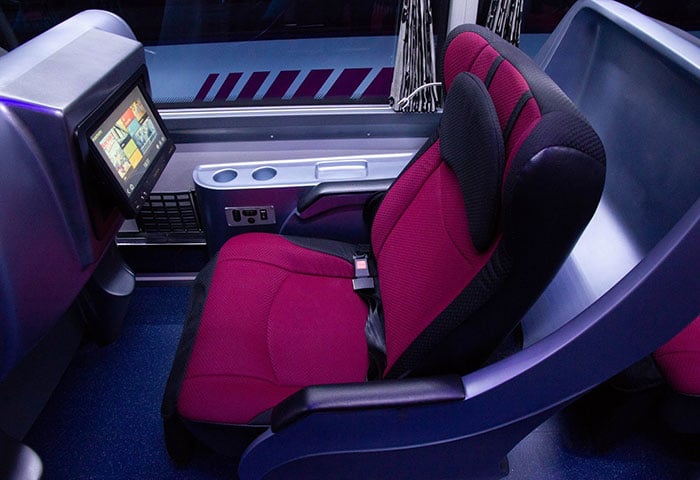 Another option is to get a bus from Pattaya to Phang Nga with a company such as Sawadee Tour. They have a daily departure on either VIP or VIP 24 buses. The VIP 24 buses give you more space and legroom so are a better bet for such a long journey – it should take around 14 hours and 20 minutes to get to Phang Nga. Once there, you will need to transfer onto a local bus for the 1.5 hour drive to Krabi.
So, whether you go via Bangkok or via Phang Nga, you're going to have to change buses at some point, and you're looking at an extensive journey which could take around 16 to 17 hours.
Pattaya to Krabi by Bus and Flight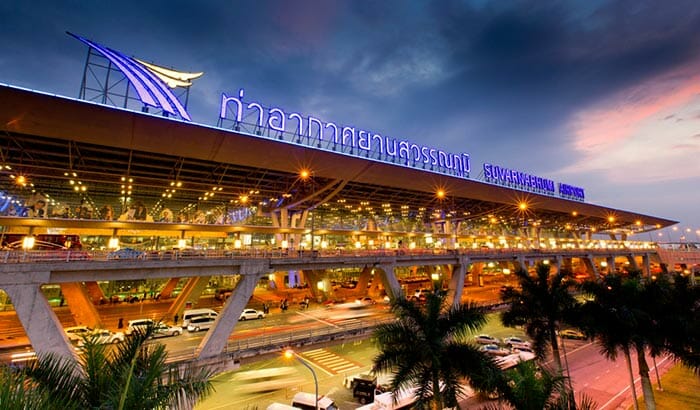 Considering the time it takes and the fact that traveling by bus from Pattaya to Krabi is not considerably cheaper, many travelers do opt for the much faster way of getting from one city to the other: by taking a bus to Bangkok and then catching a flight from there.
You can buy combined tickets for traveling this way through 12Go, so this takes a lot of the stress out of finding and booking your transport as their search results will tie in the timing of the bus with the flight departure, but, so look carefully when booking this as there are many different options for buses into Bangkok itself, rather than going directly to the airport. We would highly recommend – unless you're planning to spend some time in Bangkok en-route – that you book a bus to take you from Pattaya directly to either Suvarnabhumi Airport or to Don Mueang Airport as this will save you a lot of time. There's really no point in traveling all the way into Bangkok only to come back out of the city to go to the airport, as it will also cost you more money having to transfer.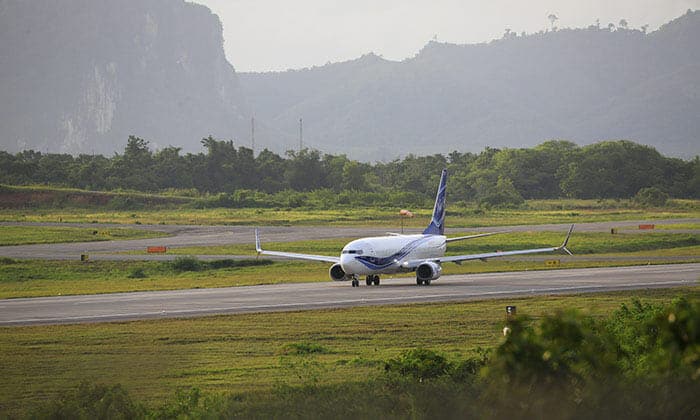 There are plenty of good bus and flight options that will get you from Pattaya to Krabi faster. You can book with Bell Travel, for example, departing from Pattaya Bus Station at 11am and arriving at Bangkok's Suvarnabhumi Airport for 1pm. You then have just a short walk to the terminal where you can wait for your flight to Krabi Airport with Thai Airways. That section of the journey will only take 1 hour and 20 minutes, but unfortunately you will have to wait for around 4 hours at the airport before the flight takes off. This makes the entire Pattaya to Krabi trip to be around 7.5 hours, so although it will take most of the day to get there, you will still be arriving much faster than you would have done if traveling by bus all the way.
Pattaya to Krabi by Taxi and Flight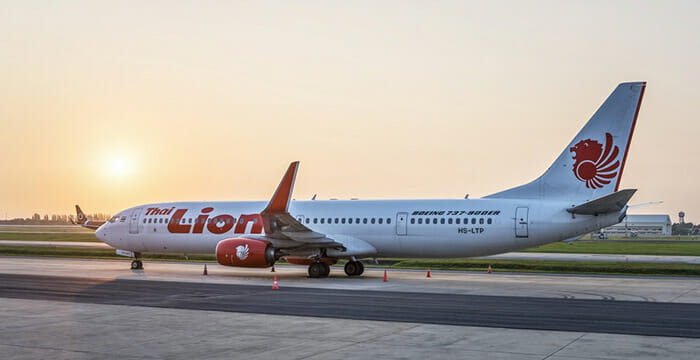 If you prefer to save yet more time, but are happy to spend more money, than the fastest way to get from Pattaya to Krabi is to take a taxi and then a flight. A bus direct to the airport is good, but you're limited to traveling at a time dictated by the bus company, but, if you get a taxi to the airport you can leave at a more sensible time to coincide with the flight you're catching, thereby eliminating a lot of waiting around at the airport.
Taxi and flight combinations can also be booked through 12Go, so take a look at their website for the different options. You'll see that the quickest way to go is to get a taxi to Don Mueang Airport – about a 2 hour drive – and then a flight from there with Thai Lion Air.
For affordability we'd usually recommend catching a bus from Pattaya to Krabi but with no direct services, this is a lengthy and not especially cheaper way to travel. Look at the flight options instead, whether you take a taxi or a bus to the airport, as these will get you to Krabi much faster and more comfortably than the bus ever will!
Did you find this guide useful?
Click on a star to rate it!
Average rating: / 5. Vote count: