You've got a free weekend in the beautiful and bustling city of Bangkok, how should you spend it? One thing's for sure you won't have any shortage of things to do. There's more than enough culture, excitement and life around to keep you entertained on a weekend in Bangkok.
Everyone has a different personality, and different tastes to go with it. To some extent, this is going to dictate the activities you choose. We've produced a list of some of the best things to do on a weekend in Bangkok; we're sure there will be something to appeal to everyone.
1. Asiatique The Riverfront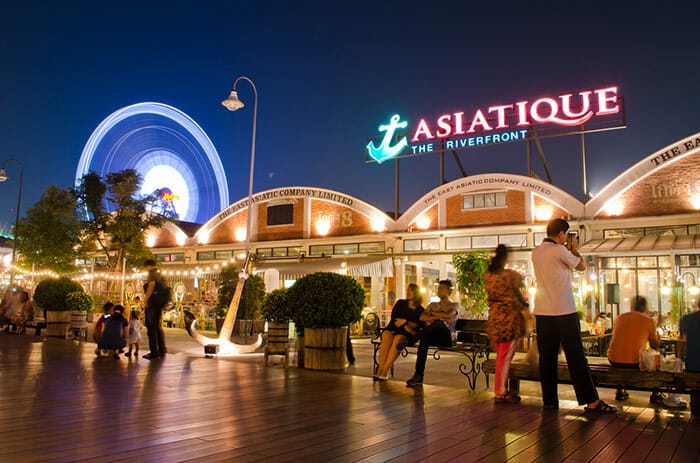 This shopping and dining experience lies on the banks of the Chao Phraya River. There are 2,500 shops and 40 restaurants spread over 12 acres at this venue, which is open from 5pm to 12 midnight every day. Arguably, the location of the venue is its major attraction. After you have shopped to your heart's content, or wined and dined in the Waterfront District zone, you should take a stroll along the waterside pathway; the longest in Thailand.
At any time of day the views over the river are amazing but in the evening they are truly spectacular. Getting to Asiatique is straightforward. You can take a train to Taksin Bridge BTS from where you can catch the venue's service boat. You can also travel by bus to Rama 3 station, and continue your journey by taxi.
Opening Hours: 3PM–12AM
Google Maps
2. Dinner Cruise on the Chao Phraya River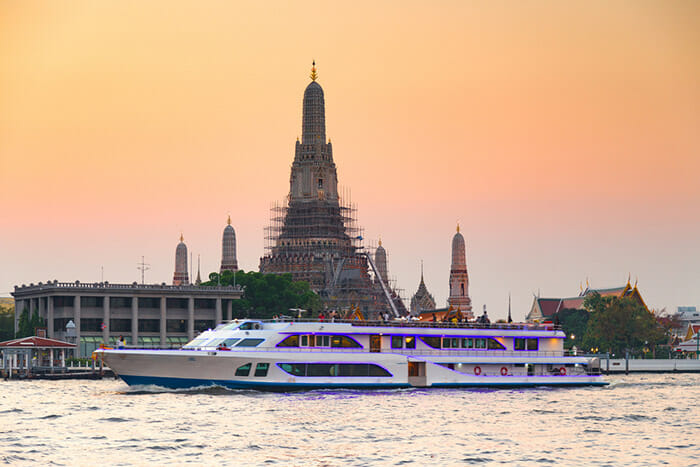 If you are looking for something to do on a weekend in Bangkok then a dinner cruise on the Chao Phraya River makes for a relaxing yet entertaining end to the day. The food is delicious and you will get to see a Thai show as entertainment. Prices for dinner cruises vary but you should certainly be able to secure one which includes transport to and from your hotel for around 1,000 baht.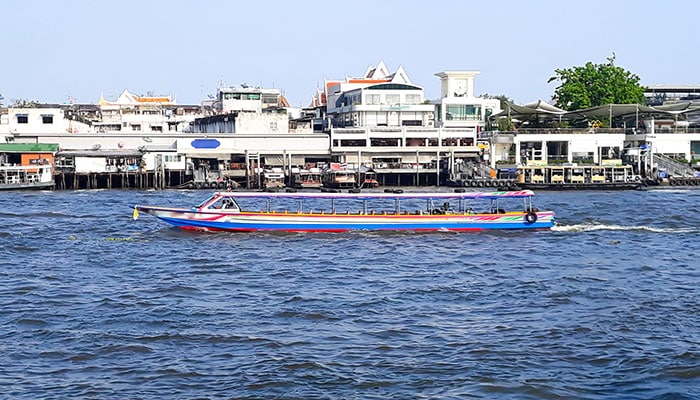 If you want to see the Chao Phraya River, but you don't want to do the dinner cruise, you can catch regular boats up and down the river all day, and enjoy the views of some of Bangkok's best known temples. The fare for travelling on the public boat is 15 baht, and on the tourist boat it is 40 baht.
3. The Green Lung of Bangkok: Bang Krachao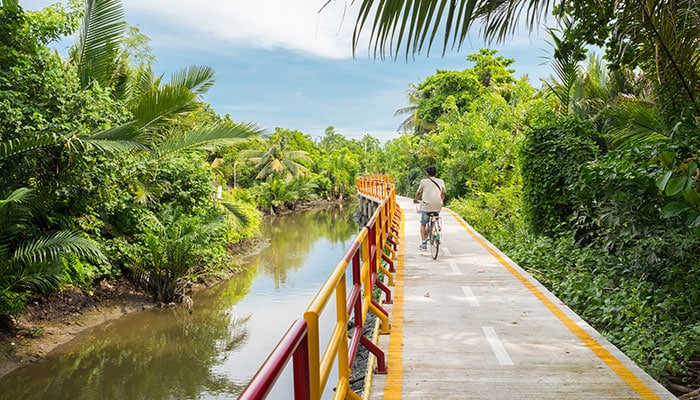 They call it the Green Lung of Bangkok, and when you see this jungle-like oasis, you will understand why! Bangkok has plenty of parks, but Bang Krachao is different. Set on a manmade island within a bend of the Chao Phraya River, filled with mangrove trees and a jungle interior, this amazing escape from the hustle and bustle of city life is a hidden gem, little known by tourists.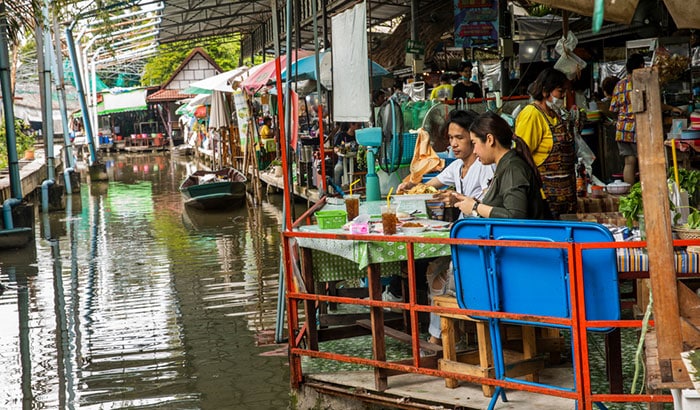 It's called the Green Lung because of its shape and because all the foliage here helps to reduce pollution in Bangkok, and once you're exploring the island it's hard to believe you're in the heart of such a busy city. Just take a stroll among the greenery and wander through the interior to the Bang Krachao Treehouse, grab some lunch, or head for the Bang Nam Phueng Floating Market for a spot of shopping.
Google Maps
4. Visit a Sky Bar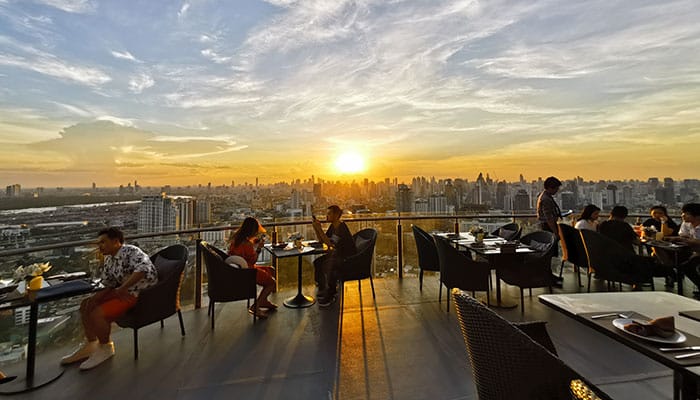 Experiencing a city at street level is one thing, but seeing it from above presents a whole new experience. As Bangkok's buildings and hotels have grown ever taller, more opportunities for spectacular rooftop bars and restaurants have presented themselves. Popularly known as Sky Bars in Bangkok, these rooftop bars are usually high-end with smart dress codes and they appeal as much to local high-flyers as to tourists.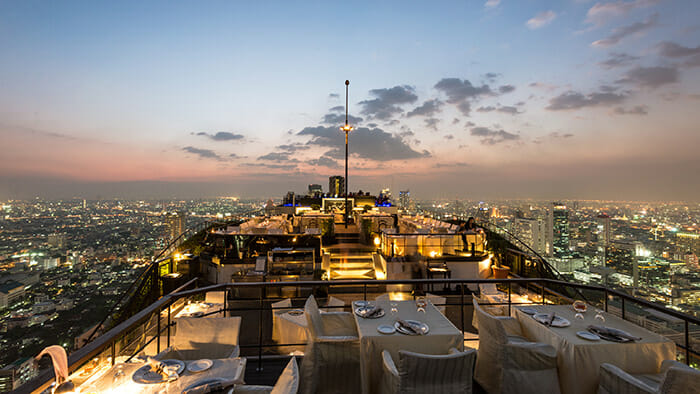 Sky Bars are places to see and be seen, and then there are the views! Panoramas of Bangkok can be enjoyed from all over the city, but when you add in a sunset and views of the Chao Phraya River, visiting a Sky Bar is definitely a must-do for an ideal weekend in Bangkok. There are now so many Sky Bars in the city that finding the best can be a challenge. Take a read of our Top 20 Sky Bars in Bangkok to help you decide.
5. The Grand Palace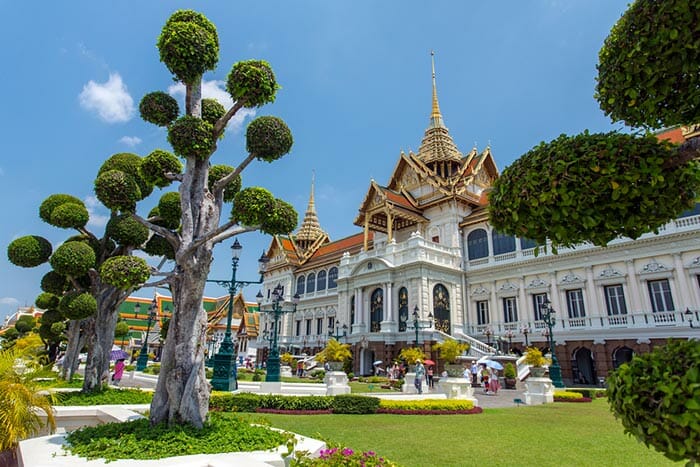 You really can't visit Bangkok without going to the Grand Palace; it's an amazing sight. It's often a good idea to visit the palace by organized tour as you learn more about this historic site, and you also have the advantage of securing transport to and from your hotel. Although the Grand Palace is located pretty centrally it's not easy to get to, and aside from an organized tour the next best option is to get a taxi. Make sure you agree a fare for the journey.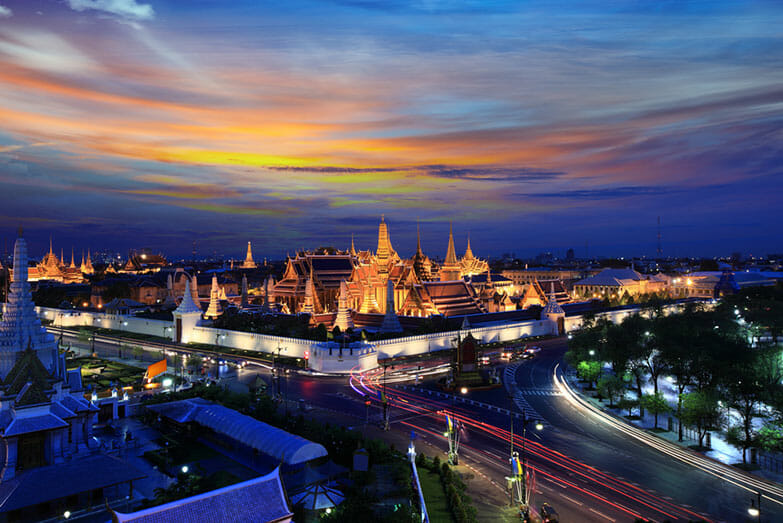 One thing to be aware of is that the dress code for the Grand Palace is strict; your arms and legs must be covered. If the guards at the palace don't think you are suitably attired then you will have to queue to hire additional clothing. It takes approximately two hours to see the whole palace, including throne rooms and royal chambers, and the entrance fee is 500 baht.
Opening Hours: 8:30AM–3:30PM
Google Maps
6. Chinatown Heritage Center and the Golden Buddha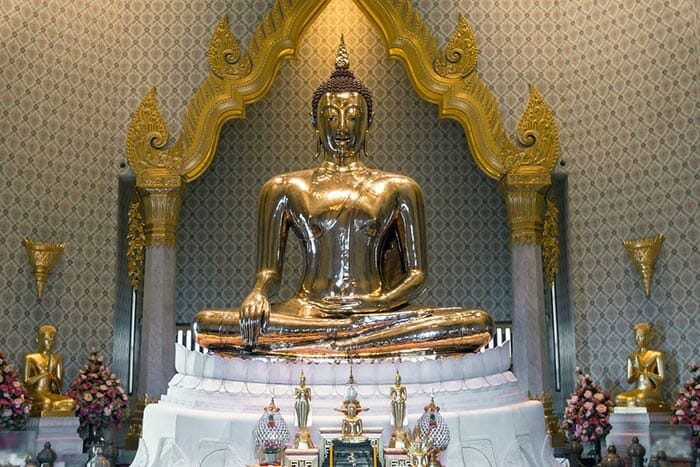 Located at Wat Traimit, 661 Thanon Charoen Krung, the Chinatown Heritage Center is a must see on a weekend in Bangkok. It's easy to find from Hualumphong MRT and while the heritage centre and temple are free to enter, you'll need to pay 200 baht to see the Golden Buddha which is the largest in the world. The 200 baht also gets you entrance to the exhibition which shows you the history of the Buddha. One thing to remember if you're visiting is that ladies must have their shoulders covered. The centre is open from 9am to 5pm each day.
Opening Hours: 8AM–5PM
Google Maps
7. Jim Thompson House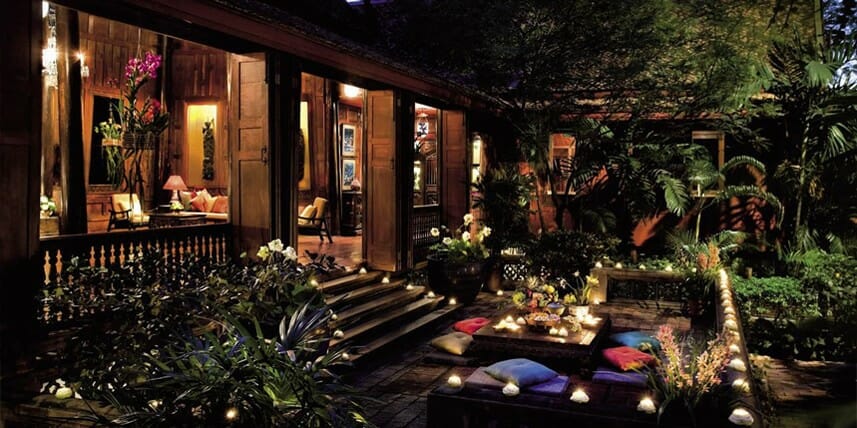 If you're looking for a little haven of tranquility without leaving Bangkok, Jim Thompson House is it. If you're a fan of architecture, Thai artefacts or silk then all the better. Jim Thompson was an American businessman and ex member of the OSS (now the CIA) who helped to save the Thai silk industry from extinction. He constructed the impressive house from parts of six traditional Thai homes, and housed within it his impressive collection of Thai artefacts. Thompson last lived in the house in 1967 prior to mysteriously disappearing while on a trip to the Cameron Highlands. A trip to the Jim Thompson House is good value, with entrance and a guided tour available for 100 baht. The house is open from 9am to 5pm each day.
Opening Hours: 10AM–5PM
Google Maps
8. Exploring Sukhumvit Road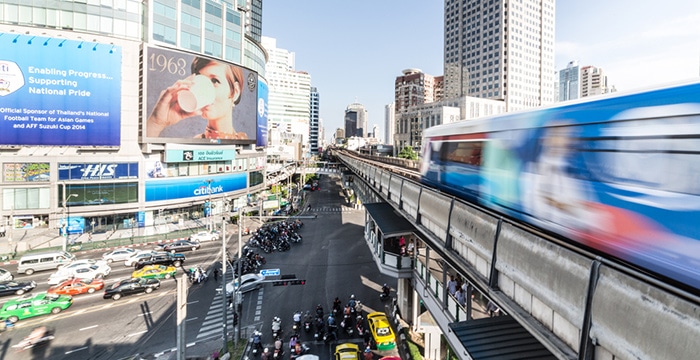 The entire Sukhumvit Road is nearly 489 kilometers (303 miles) long, but on an ideal weekend in Bangkok, you're only going to be interested in a short section of this famous street! Known as one of the best places in the capital to enjoy a more Westernized atmosphere, Sukhumvit Road is filled with shopping malls, hotels, bars and restaurants and has the feel of a very modern city. Wander just off the main road into the many sois, including infamous Soi Cowboy to experience the more salubrious side to Bangkok, including its bars and red light districts, but if you just want to enjoy fine dining, sky bars and upmarket hotels, you can stay away from the sois altogether. Sukhumvit Road isn't just an urban jungle, it has some great green spaces too in its lovely parks, while culture buffs can visit its museums.
Google Maps
9. Tawandang German Brewhouse

If you're out with a group of people on a weekend in Bangkok then this is the place to go. Located at Rama III, Bangkok 10110 this brewhouse has a great, fun atmosphere and some excellent craft beers at a reasonable price. The venue is open from 5pm to 1am each day, but you really want to be there for the shows which take place each night from Monday to Saturday, from 7pm to 1am (on a Sunday a band plays for the same period). The shows are really something else; imagine Godzilla meets Ladyboys and Elvis and you probably still won't be close. If you want a fun night out in Bangkok then step into Tawandang German Brewhouse.
Opening Hours: 5PM–1AM
Google Maps
10. Shop, shop, shop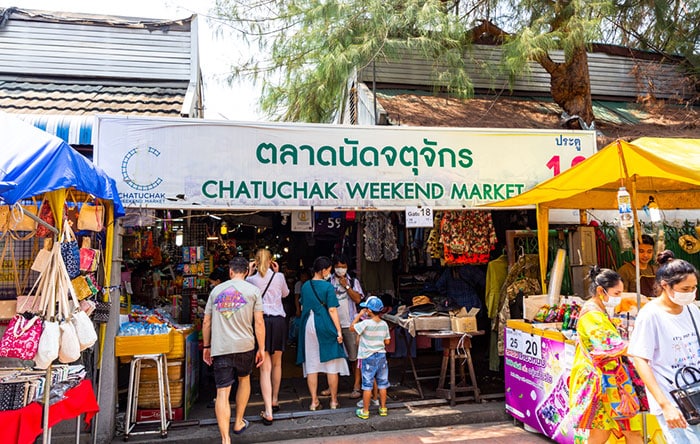 You cannot possibly have a weekend in Bangkok without hitting the shops and markets, and we cannot possibly just pick one store or street cart for you to visit, because there's something great around every corner in this thriving metropolis. From the chic Kai Boutique at 187/1 Bangkok Cable Building, if you want to treat yourself to huge shopping areas like Siam Square and the ever popular Chatuchak Weekend Market. The latter takes place every Saturday and Sunday from 5am to 6pm, at Thanon Phahon Yothin, and you can spend the entire day exploring the eclectic collection of over 8,000 stalls.
Opening Hours: 7AM–6PM
Google Maps
11. Relax with a massage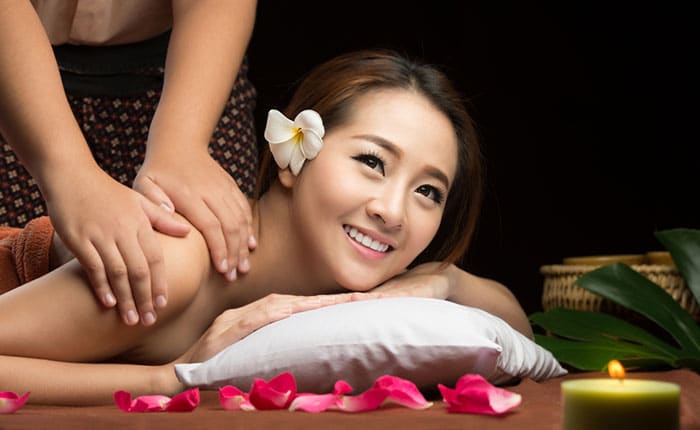 The Thai massage is renowned the world over, and a weekend in Bangkok wouldn't be complete without one. There are opportunities to experience Thai magic fingers everywhere you look, with the Health Land series of venues providing an efficient service at a reasonable cost. There are several of these locations throughout the city that also provide services including reflexology and aromatherapy. Venues are usually open from 9am to 11pm each day. If you want to pamper yourself a little more, then it's worth taking a trip to one of the two Oasis Spa venues located at Sukhumvit 31 and Sukhumvit 51. You can arrange a full half day of therapies including a massage and maybe a dip in the Jacuzzi. The venues are both open from 10am to 10pm each day.
Opening Hours: 10AM–8PM
Google Maps
12. The Nahm Experience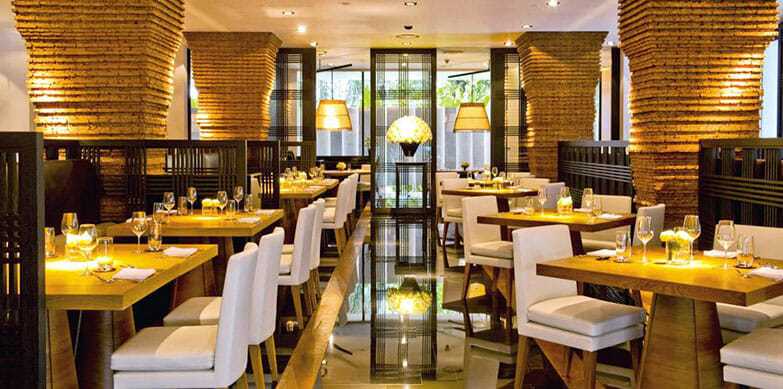 If you want a dining experience during your weekend in Bangkok, then Nahm can provide it. This Thai restaurant is home to Australian celebrity chef, author and broadcaster, David Thompson. The emphasis is on strong flavour, and the experience is very popular. So much so that it's highly recommended to book if you want to eat at Nahm. The restaurant is open for lunch Monday to Friday 12 noon to 2pm, and for dinner each day from 7pm to 10:30pm (last order). It is located at 27 S Sathorn Rd, Hotel Metropolitan by COMO, Bangkok 1012. There is an option to book a private dining room for an extra special experience.
Opening Hours: Wednesday-Sunday 12–2PM, 6:30–10:30PM
Google Maps
13. Visit Bangkok's Large and Lively Chinatown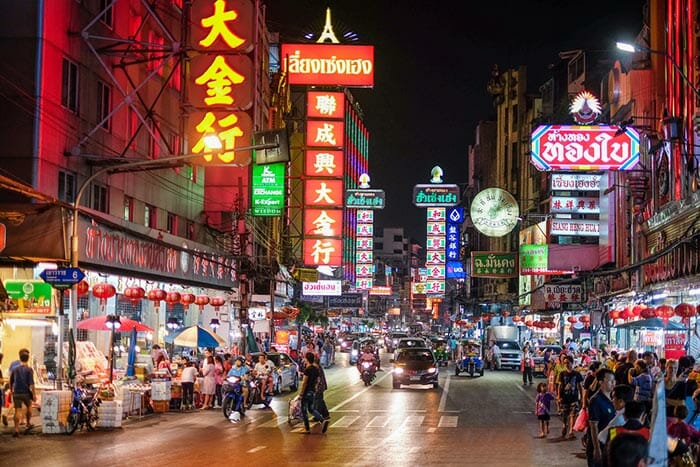 Many major cities around the world have a Chinatown, and Bangkok is no exception, but what sets Bangkok's Chinatown apart from others is that this is one of the largest, and arguably one of the best to visit. Add a visit to Chinatown to your ideal weekend in Bangkok and you'll discover an area that was first established back in 1782 and grew to become the commercial hub of the city in the late 19th and early 20th centuries.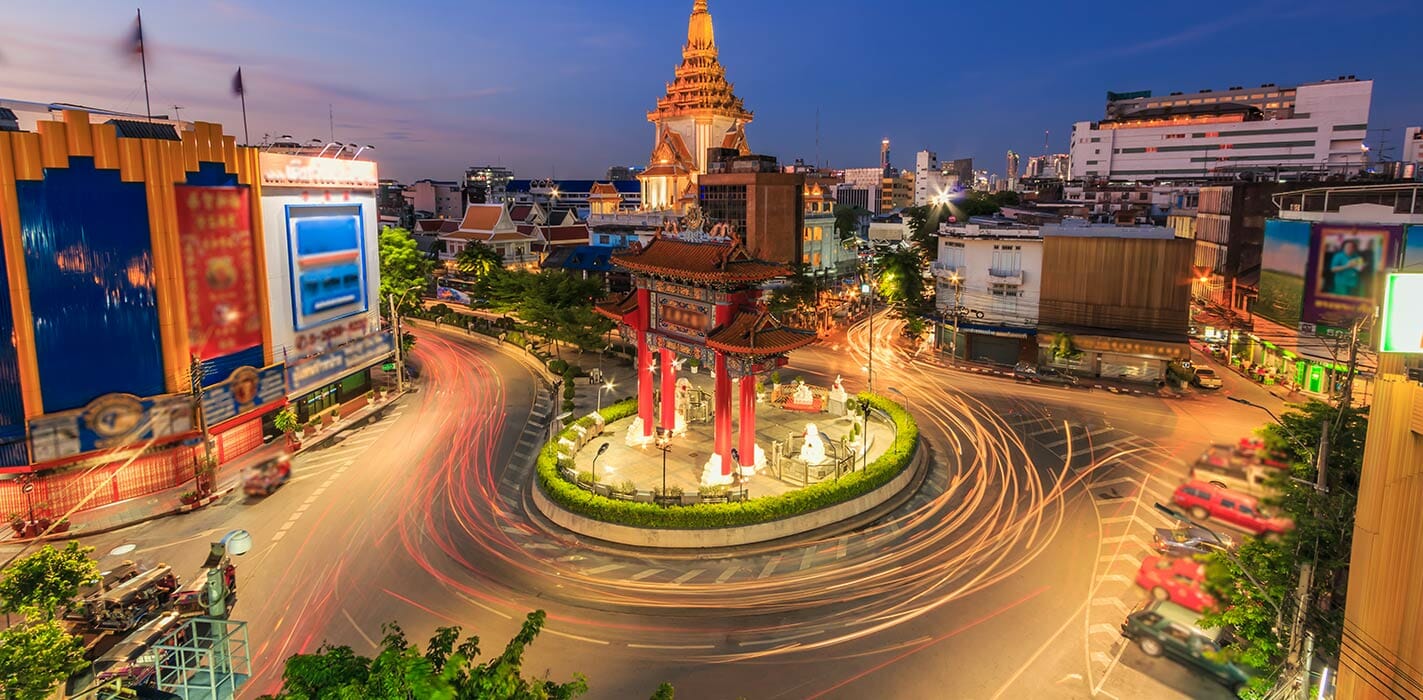 Today, Chinatown incorporates numerous neighborhoods, concentrated along Yaowarat Road, and while it is no longer as important for Bangkok, it does serve as a hub for Chinese culture, filled with shops and restaurants, plenty of neon lights, and sights like Chinatown Gate and several beautiful temples to see. Of course, the food here is excellent if you love Chinese food, whether you head for a restaurant or watch your meal being cooked at a street stall, it's all very tasty!
Google Maps
14. Visit Khao San Road the city's hub for backpackers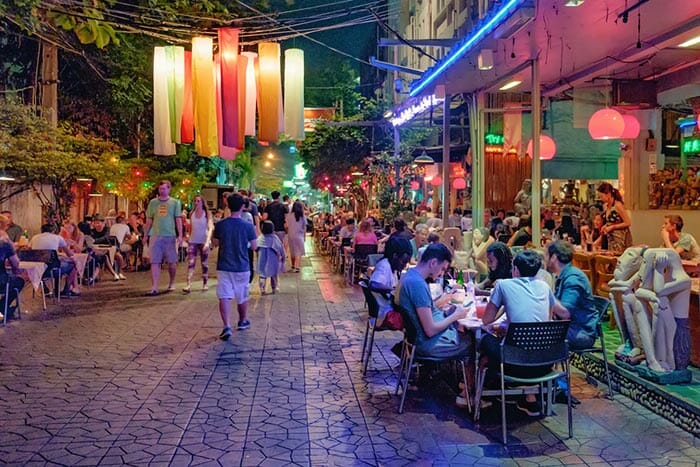 Considering that Khao San Road is such a short little street compared to many in Bangkok, it's weird that this is probably the best known street among tourists from around the world! Khao San Road dates back to 1892 but it was in the last 40 or so years that it rose to international fame as the city's hub for backpackers. This is the place to come for some of the cheapest accommodation, if you don't mind slumming it, and is also filled with shops selling cheap goods that you might want or need on your travels. After dark, the street comes alive thanks to its many bars and street stalls selling food. On an ideal weekend in Bangkok, you probably wouldn't want to stay on Khao San Road, but you should definitely visit this infamous street, take in the backpacker vibe, and experience what all the fuss is about!
Google Maps
There's so much to do on a weekend in Bangkok that you'll probably need a massage to relax after all the activity! We hope we've given you some useful ideas to really ignite your imagination and ensure you have a great time.