The state of Penang is one of Malaysia's top tourist destinations. Home to Penang Island and the historic state capital, George Town, the state also boasts beautiful beaches and scenery. But, it's George Town that attracts the most visitors and has earned itself various accolades as proof. A UNESCO World Heritage Site, it's filled with historic buildings and a unique atmosphere, combined with great Penang cuisine, Asian temples and European forts, providing enough to keep anyone entertained for days. On a tour of great South East Asian destinations, why not head to Phuket after spending time in the city? Phuket is one of Thailand's top places to visit; an island with great diversity of attractions including amazing beaches, diving, culture, inland rainforests and fantastic scenery, great places to eat and enjoy the nightlife, and still some quiet places if you just want to relax.
Read about:
• Flight from Penang to Phuket
• Penang to Phuket by Bus and Van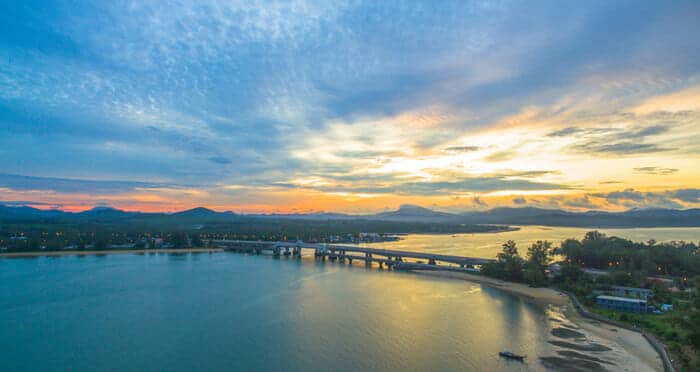 Options for Travel from Penang to Phuket
In the greater scheme of things, Penang and Phuket are not very far apart. The flying distance, roughly in a straight line, is only about 352 kilometers (220 miles), with Phuket being situated to the north-west of Penang. By road it's a different story though as you will need to follow the lay of the land, and the highways cut quite some distance inland, adding a considerable number of miles to the trip by road – it's about 645 kilometers (403 miles) when traveling by bus, van or car. You will also need to remember that you will be crossing an international border from Malaysia into Thailand. When flying, this is usually a very straightforward process as you go through customs and immigration after landing. Traveling across a road / land border can be a little more time consuming because, depending on the time of day, you can sometimes face lengthy delays. Be sure to check what the rules and requirements are for your nationality before booking your tickets to avoid potential problems at the border.
Flight from Penang to Phuket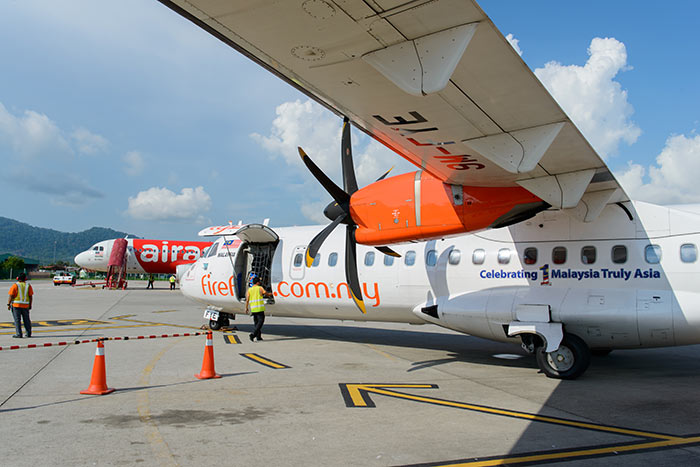 Penang International Airport is one of Malaysia's busiest airports so there are flights from Penang to many major Asian cities and destinations. One such destination is Phuket, so you can get direct flights from Penang to Phuket, which is good news. The 'not so good news' is that there is only one airline offering these direct flights, and they do not have daily departures. Firefly (a subsidiary of Malaysia Airlines) flies from Penang to Phuket on Mondays, Wednesdays, Fridays and Sundays, although this schedule may vary depending on the time of year and passenger demand. Their flight takes just over an hour, departing from Penang at 2:20pm and arriving at 2:35pm local time because of the hour time difference.
With a limited number of direct flights from Penang to Phuket, you will want to get your tickets booked as early as possible to make sure you get a flight on the day you wanted, and to get the better ticket prices. If you don't have any luck booking with Firefly, there are several other airlines that you could try although these will be connecting flights. This will potentially add a lot of time to your trip, depending on where the stopover is and how long you have to wait for the connection, but if you're interested in this as an alternative, take a look at the schedules with Scoot, Air Asia, Malaysia Airlines, and Malindo Air.
Penang to Phuket by Bus and Van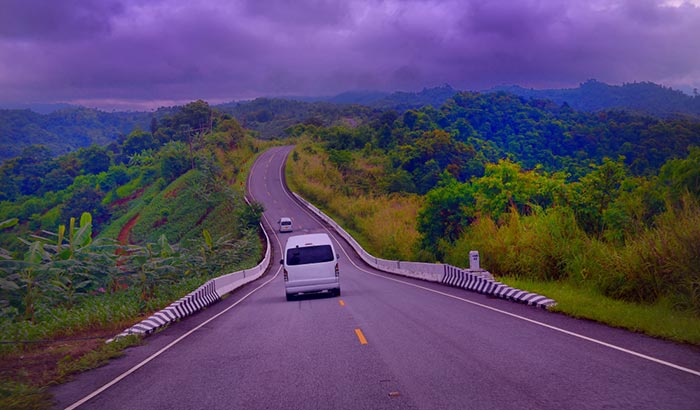 Aside from potential difficulties finding tickets on a flight from Penang to Phuket, there is the additional cost involved in flying. A flight costs so much more than it does to travel by bus or van, so if you're getting around Asia on a budget, flying probably won't be the right choice for you. Buses can get you from Penang to Phuket with relatively little hassle and for an affordable price, but traveling this way does take a lot of time and won't be the most comfortable way to get from A to B.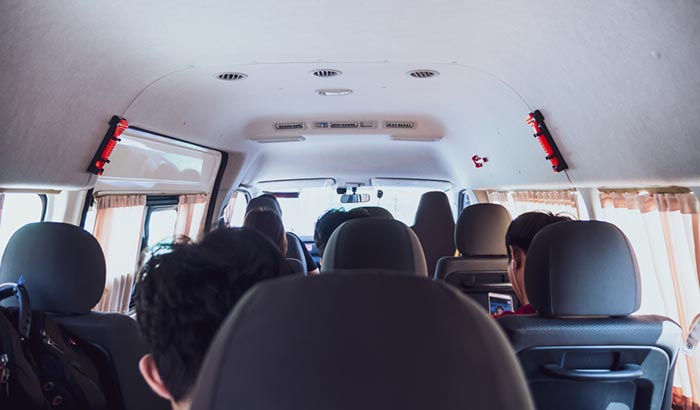 In terms of value for money though, traveling by bus from Penang to Phuket is easily the best. You cannot get a bus that will take you all the way, instead you will have to start your journey by van and then transfer onto a bus for the second leg of the journey. Don't let this put you off though, as you can easily buy combined tickets for the entire journey through the reputable travel booking website, 12Go.asia. They sell a combined ticket for a van from Penang, operated by New Asian Travel. These 14 -passenger vans are quite modern and have air conditioning, and they depart from Komtar New Asian Travel office in Penang at midday, traveling for four hours to Hat Yai van terminal. It's here that you will get off the van and walk a very short distance into the main bus station where you wait for the bus. Unfortunately, it's quite a long wait – current schedules suggest you will be waiting for 4.5 hours before the bus departs, but you could spend this time looking around Hat Yai.

The bus leg of the journey from Hat Yai to Phuket is on a VIP 24 bus which has washrooms onboard and provides snacks and a steward service. It takes a further 8 hours and 25 minutes to drive to Phuket, so in total the journey is about 16 hours. To get from Penang to Phuket faster, you could consider traveling the entire distance by van. Again, this is with New Asian Travel and can be booked through 12Go. It's pretty much the same price as the van and bus option (maybe saving you a couple of dollars going this way), but it does save several hours with the scheduled journey time taking just under 11 hours. The advantage of this is that you don't have to change onto a bus and lose 4.5 hours waiting for said bus, but with vans generally having less personal space than a bus, you need to be okay with being packed into a van for so long.
There's no doubt that getting a flight from Penang to Phuket has plenty of advantages, allowing you to get there much faster and enjoy your time on one of Thailand's most gorgeous islands, but the cost isn't for everyone so do consider the van, or the van and bus option if you don't mind taking your time.
Did you find this guide useful?
Click on a star to rate it!
Average rating: / 5. Vote count: