Vietnam may have large cities that attract tourists from around the world, but the country's natural scenery is incredible too. There's beauty to be seen all over the country, but if you're looking for two particular spots that highlight some of the best of Vietnam, there's Ninh Binh and Phong Nha. Ninh Binh in Northern Vietnam features hundreds of limestone karsts with agricultural fields dotted between them. Take a boat on the waterways to make the most of the scenery, and travel into caves or up into the mountains to find the many pagodas hiding there. After Ninh Binh, head south to Phong Nha. Here you can visit the increasingly popular Phong Nha – Ke Bang National Park with the oldest karst mountains in Asia. It's a UNESCO World Heritage Site with caves, rivers, boat tours and more.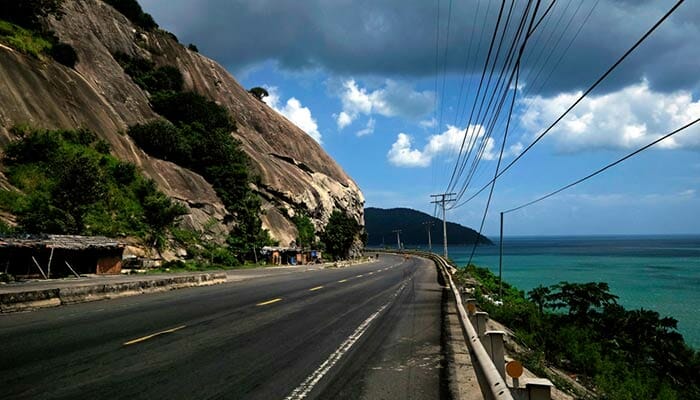 Options for Travel from Ninh Binh to Phong Nha
Getting from Ninh Binh to Phong Nha is quite a long journey that you should expect to take most of a day, but the trip is worth the time you'll spend getting there! It's about 400 kilometers (250 miles) by the shortest road route so if you were driving a car it would likely take between 7 and 8 hours to get there. Traveling by bus will be even longer though as the buses have to drive slower and they will make a number of stops along the way. Going by train is another option but this will cost more than the bus, and unfortunately the train cannot take you all the way to Phong Nha, leaving you with a transfer from the railway station. Another transport option is to travel north to Hanoi and get a flight or a train from Hanoi to Dong Hoi. Again, this isn't ideal as you will still have to transfer from Dong Hoi to Phong Nha – but there are buses and taxis readily available to take you – and you'll have to travel back to Hanoi from Ninh Binh to begin your journey.
Ninh Binh to Phong Nha by Bus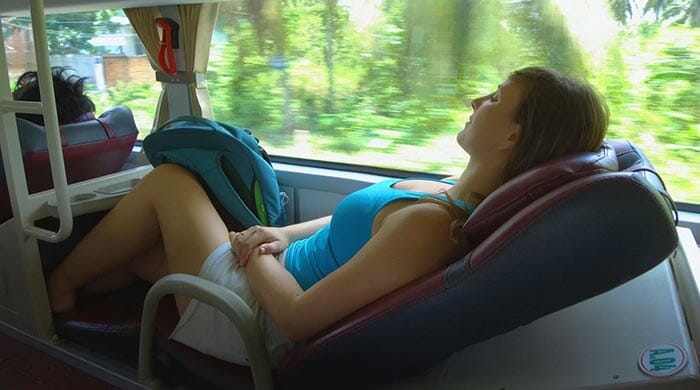 When you want affordability and convenience, the bus is a great way to get from Ninh Binh to Phong Nha. Traveling by bus is the cheapest way to go, and because there are direct buses that bring you right into Phong Nha, it's the most convenient too. But, traveling by bus over such long distances isn't particularly comfortable, and considering you're going to be spending around 12 hours on this bus it's not recommended for anyone who prefers to spread out and walk around.
If you're looking at the bus options be sure that you're booking a ticket that goes all the way from Ninh Binh to Phong Nha. There are a couple of companies who do operate this direct service: Queen Bus and Hung Thanh Bus, and what's also good about these is that you can get a sleeper bus. The advantage with a sleeper bus is that they travel overnight and they have good quality reclining seats that allow you to lie back and – hopefully – go to sleep. They leave around 9pm from Ninh Binh which means they arrive early morning to Phong Nha, around 4am. This may sound too early for some, but you get dropped in the heart of Phong Nha, surrounded by hotels and hostels, so you may even be able to check into your hotel as soon as you get there.
There are other bus companies that will get you from Ninh Binh to Dong Hoi, such as Hoang Long, but you'll then have to transfer onto another bus to take you the 45 kilometers (28 miles) to Phong Nha itself. This isn't difficult to do, but it does add to the cost of the journey, plus it adds time and inconvenience.
Ninh Binh to Phong Nha by Train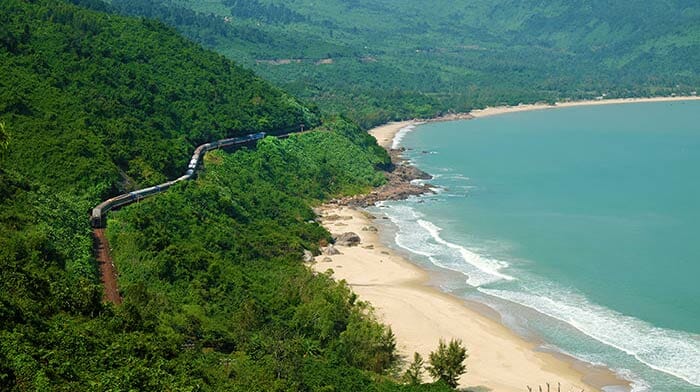 You have a few different route options if you want to travel by train from Ninh Binh to Phong Nha, but, as mentioned above, the train does not get you all the way to Phong Nha itself. Even so, traveling by train in Vietnam is something that we'd recommend – it combines the romance of traveling by train with the chance to see some amazing scenery, and while it does cost more than traveling by bus from Ninh Binh to Phong Nha, you're going to get more services and lots of extra space for the added cost.
One option is to catch a train from Ninh Binh to Minh Le. This Vietnam Railways train departs from Ninh Binh at 8:17am, and arrives in Minh Le 7 hours and 20 minutes later, at 3:37pm, so this is a daytime train that will give you the chance to experience all that great scenery along the way. You can book your tickets for this through 12Go.asia where you'll be able to see the different ticket options and prices. The cheapest tickets are 2nd Class AC Seats Only. So, you get a standard seat on the train which may be all you need considering you're traveling through the day. The advantage with the train over the bus is that you can get up and walk around whenever you want to, including going to buy food onboard, or going to the restrooms.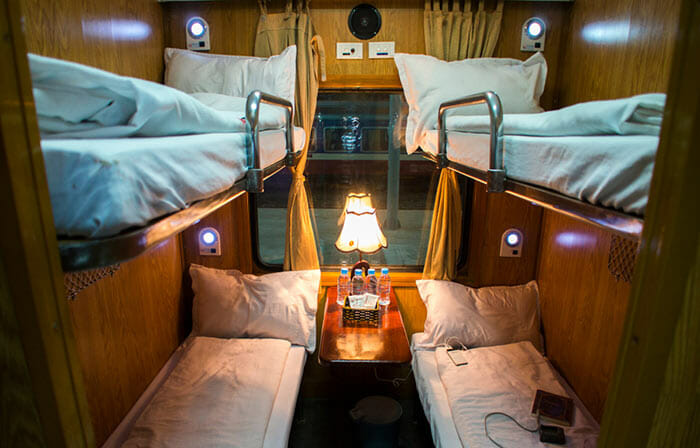 If you want more of your own space, there are also tickets available for 2nd Class Sleepers and 1st Class Sleepers. These give you a bed rather than a seat, and if you go for the 1st Class Sleeper the bed will be more comfortable and there will be fewer people in the cabin with you.
The other option for going by train from Ninh Binh to Phong Nha is to catch a train that goes to Dong Hoi instead. There are more options for these trains, giving you more flexibility on the time of day you leave, and you can get a sleeper train if you go this route. Obviously there's advantages to buying a sleeper ticket for these trains as they travel overnight and you may actually get some sleep!
Remember that when you choose to go by train from Ninh Binh to Phong Nha you will still have to transfer from either Minh Le or Dong Hoi into Phong Nha itself, and you can do this by bus or taxi. Or, if you're happy to be on a bus for such a long time, book a direct bus from Ninh Binh to Phong Nha to save some money over the cost of the train. Cost savings aside, we would recommend traveling on the train!
How useful was this post?
Click on a star to rate it!
Average rating / 5. Vote count: