Indonesia is known around the world for its beautiful scenery and amazing beaches, and perhaps best known among its destinations is the stunning island of Bali. With its amazing coral reefs and diving opportunities, gorgeous beaches and volcanic forested mountains, Bali is Indonesia's top tourist spot and while busy, it's also well known for being a peaceful place of meditation, retreat and yoga. Just east of Bali, across the Lombok Strait, is another popular Indonesian destination, the island of Lombok. Its beaches and diving are also renowned plus it's made its name as a popular place to surf. On dry land, the island offers spectacular volcanic scenery and a great mix of culture and sightseeing. No visit to Indonesia would be complete without exploring both Bali and Lombok, and getting between these two islands is easy.
Read about:
• Flight from Bali to Lombok
• Public Ferry from Bali to Lombok
• Private Ferry and Speedboat from Bali to Lombok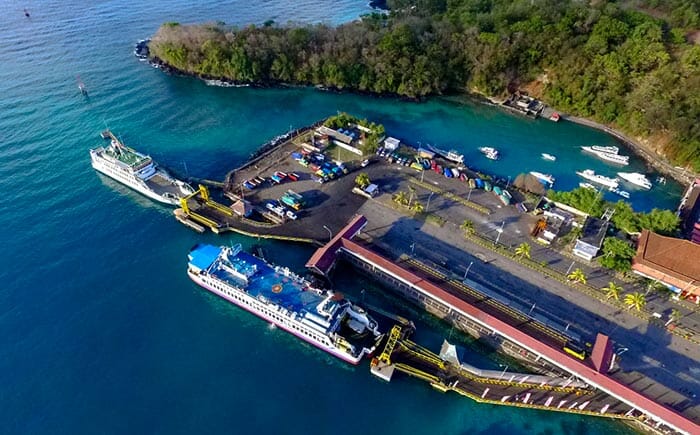 Options for Travel from Bali to Lombok
Once you've seen the best of Bali and are craving somewhere a little less busy, Lombok hits the spot! Separated by about 70 kilometers (44 miles) of water, these two islands are very well connected making it easy for tourists to travel from one to the other. And your options are not limited to traveling by boat from Bali to Lombok – there are flights too! Boats are popular though and plenty of boat options exist, from the public ferry to fast boats, to private charters. We'll discuss the pros and cons of each one so you can make the best decision depending on your own circumstances.
Flight from Bali to Lombok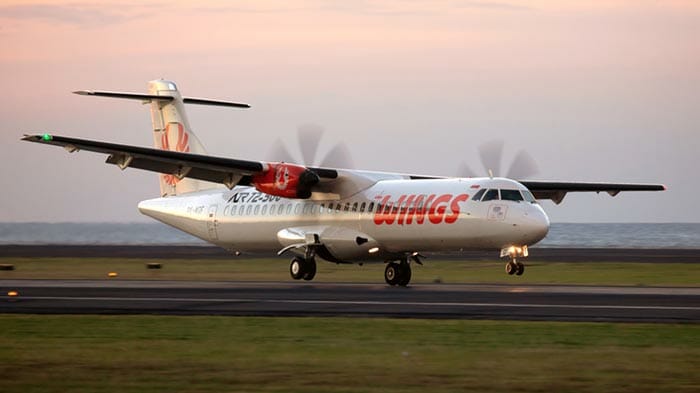 You're probably thinking that a flight from Bali to Lombok would be out of the question because it will cost too much, well think again! Flights between these two islands are actually surprisingly cheap making this form of transport to be a very sensible and affordable option. There are several small airlines to choose from so you can shop around to find the best price and compare departure times to find one that suits your own schedule.
The airlines you can choose from are Garuda Indonesia, Lion Air, Nam Air, and Wings Air. Prices should be fairly similar between all four of these airlines but do compare luggage allowance as this can vary from no allowance at all, to 10kg and up to 20kg, so if you're traveling with a lot of baggage this can impact the cost.
Flights depart from Bali's Denpasar Airport, known as Ngurah Rai, and arrive at Lombok International Airport. The actual flying time is only around 35 minutes but scheduled times will be more than this to allow for taxying at either end. Flights from Bali to Lombok are a great idea if you prefer to get to your destination in the fastest time possible, and when you look at the cost, flying is actually cheaper than some of the faster boat alternatives. Of course, the best thing about flying is that you don't have to worry about dealing with choppy waters and potentially getting sea-sick, making this a popular option for families traveling with children.
You can buy airline tickets from local travel agents but if you prefer, check out the travel website 12Go. This reputable tour company gives you all the different transport options so you can easily compare prices and departure times before booking securely online.
Public Ferry from Bali to Lombok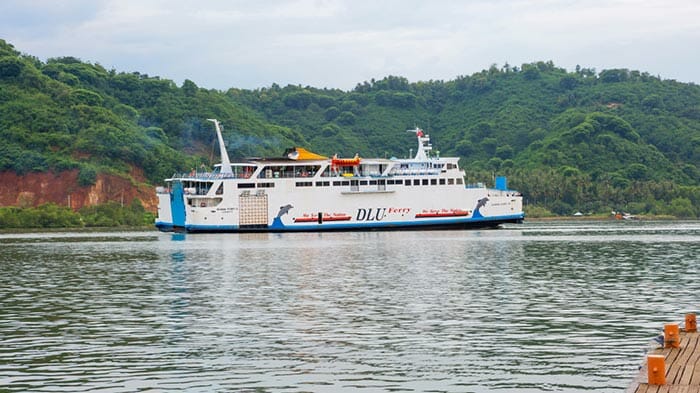 While flights have the advantage of getting you to Lombok in record-breaking time, the number one advantage with the public ferries is the very cheap cost of a ticket. Tickets on the ferry from Bali to Lombok cost just a few dollars so this really is a very affordable way to travel between the two islands. Ferries therefore are a great option for budget travelers, and anyone who likes to take it slow and enjoy the sea air!
Another great advantage with these public ferries is their schedule. It's hard to believe, but these ferries depart on the hour, every hour, all through the day and night so if you have an awkward schedule and need to get over to Lombok at a strange time of the day or night, public ferries could be your best option.
The drawback to the ferries is their speed though. It takes around 4 to 5 hours to get from Bali to Lombok by ferry so this won't be the preferred way to travel for everyone. If you're prone to sea sickness we wouldn't recommend this because of the long crossing time, and equally if you're traveling with young children they may get easily bored. Tickets for the public ferry can be bought direct from the harbor at the ticketing gate and for most departures you would not need to buy tickets in advance.
Private Ferry and Speedboat from Bali to Lombok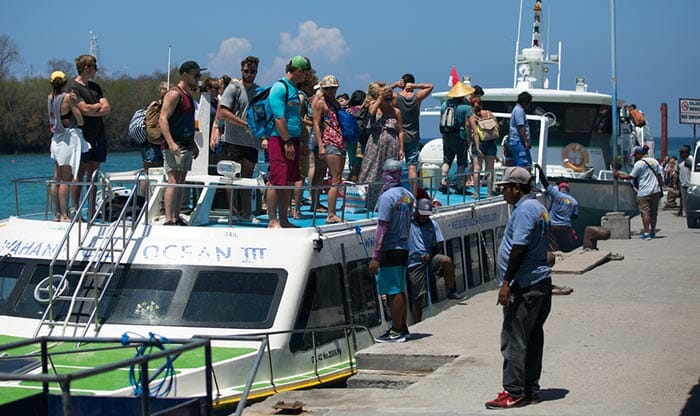 If you search for transport options from Bali to Lombok on 12Go you'll find that there are several more ferry companies you can choose from aside from the public ferry we talked about above. There are quite a few private ferry companies which can be a good option if you prefer to travel on a smaller ferry that's a bit more comfortable than the older public ones. Of course, you do need to pay more for the private ferries but if you prefer to get your travel all booked up in advance, you may prefer this option for better peace of mind.
Do check out 12Go as it's so easy to compare the different companies, their schedules, their prices and what kind of boat you'll be traveling on. There are speedboats, for example, and these are great if you're not prone to getting sea sick as the speed will mean it can get quite rough out there. Obviously speedboats get you from Bali to Lombok faster than regular ferries, taking around 2 hours, although some may get you there as fast as 90 minutes.
Whether you choose to travel from Bali to Lombok by plane, ferry, or speedboat, all options are quite comparable when it comes to price. Remember that the public ferries are considerably cheaper than anything else though, so these would certainly be the way to go if you're traveling on a tight budget.
Leaving Bali? Don't miss our guide from Bali to Gili Islands, Denpasar to Ubud and Bali to Nusa Lembongan.
Did you find this guide useful?
Click on a star to rate it!
Average rating: / 5. Vote count: