When exploring Southeast Asia, a great way to get a good introduction to each country is to visit their capital cities. In Laos it's Vientiane. Known for its laid-back atmosphere, Vientiane allows you to easily walk its historic old quarter, spend time watching the world go by from one of its cafés, or explore its temples and French colonial architecture. From here, head northeast into Vietnam and discover its capital, Hanoi. Hanoi also has French colonial architecture but it's a melting pot for Chinese and Southeast Asian culture and architecture too. Explore its many little temples and beautiful pagodas, shop in its old quarter, and enjoy surprisingly affordable food and accommodation.
Read about:
• Vientiane to Hanoi by Bus
• Flight from Vientiane to Hanoi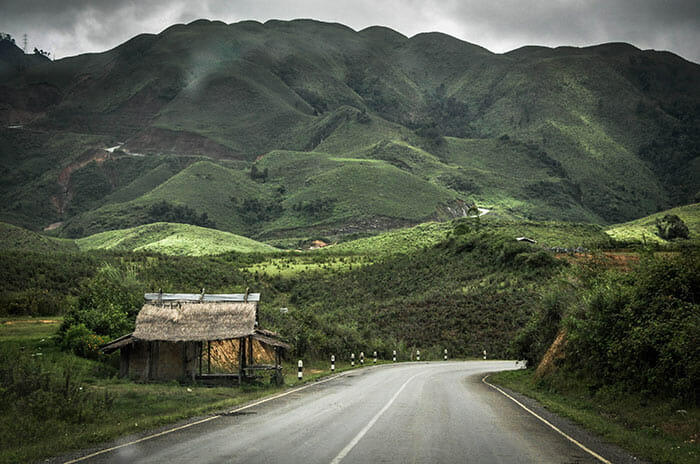 Options for Travel from Vientiane to Hanoi
Getting from Vientiane to Hanoi by air is very quick because the straight line distance between these two cities is only about 477 kilometers (296 miles). And there are flights available if you're looking for the fastest way to travel, but this will also be the most expensive way to get between cities. A far cheaper option is to take a bus, but the journey is drastically increased when traveling by road because the roads meander through mountains and valleys on a route that's far from being 'direct'! The distance by road is 752 kilometers (470 miles), so if you were driving yourself and didn't make any stops it would still take somewhere around 14 hours. The buses take longer though because they have to drive slower and make regular stops, but more on that below!
Vientiane to Hanoi by Bus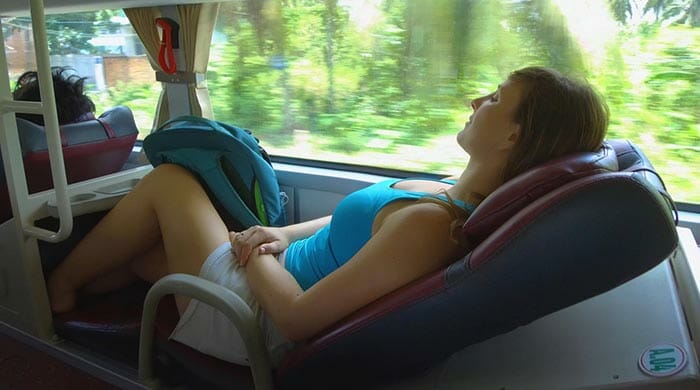 Saving money when you're traveling around a lot and visiting many places is always a good idea, and getting from Vientiane to Hanoi by bus is easily the cheapest way to get between these cities. But, bus travel is not without its drawbacks and on this route the major drawback is the time it takes. Going by bus from Vientiane to Hanoi you're looking at a total journey time of somewhere around 20 to 24 hours, so you're going to be spending an entire night and most of the following day on the bus.
Spending so long in fairly cramped conditions is not going to suit everyone. Luckily, the buses are not just standard buses with seats; they're sleepers or semi-sleepers. You can book online through 12Go.asia for tickets with the bus company HTX Van Tai 277. They operate a daily bus from Vientiane to Hanoi which is called a Semi Sleeper. It's a modern bus with three rows of 'beds' but they're not fully reclining beds; these are like seats that are reclined almost all the way, allowing you to lie back but not fully lie down. Even so, these types of seats do give you a lot of leg room so you'll definitely have more space than you would on a standard bus.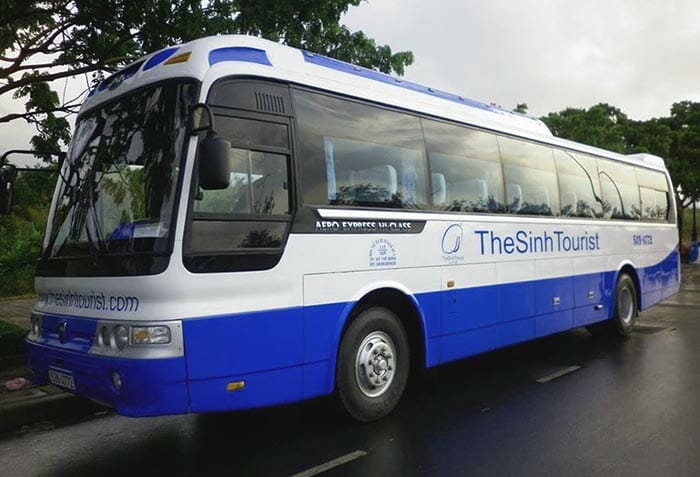 The HTX bus departs from Vientiane Southern Bus Terminal at 5pm and arrives to the Hanoi Nuoc Ngam Station 24 hours later, at 5pm the following day.
If you're not able to book the bus from Vientiane to Hanoi with HTX, you could also try The Sinh Tourist. Their ticket prices will be about the same and the bus is a Sleeper bus, so it will either have actual beds, or will be similar to the reclining seats on the HTX buses.
Flight from Vientiane to Hanoi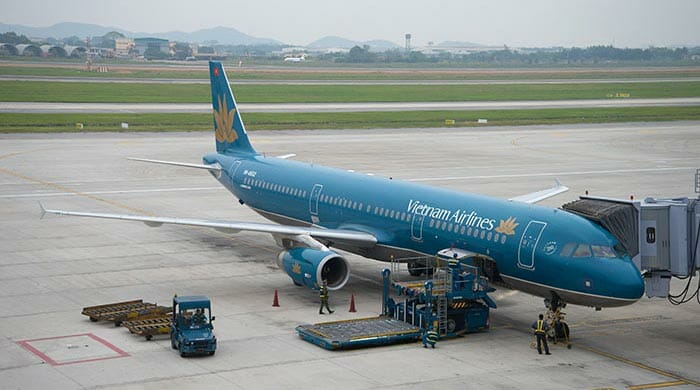 The buses do save you money, but you'll need to decide if the cost saving is worth the additional time it will take to get from Vientiane to Hanoi by bus. The alternative is to fly, and although it is more expensive, it's considerably faster. The actual flight takes only about an hour and 10 minutes and you have two airlines to choose from usually: Vietnam Airlines and Lao Airlines. Ticket prices should be quite comparable between the two but do compare prices before booking, and remember that the earlier you book your seats, the better deal you will usually find.
Each airline flies from Vientiane to Hanoi once per day, every day of the week, so it should be easy to find a flight that fits in with any existing schedules you have. The flights will be in the afternoon and one in the evening, so both allow you to get to Hanoi at a reasonable time of the day. You can book your flight on the travel website 12Go.
Remember when flying to add in the time it takes to get to and from the airport, and through the airport at either end too. Vientiane's Wattay International Airport is just a few kilometers outside the city center, so getting there from Vientiane is just a quick journey that won't cost you much if you go by tuk-tuk or shuttle bus. It's a different story at the Hanoi end though – Hanoy's Noi Bai International Airport is much larger than Wattay so it's busier and getting off the plane and through immigration and customs etc, will take a little longer because there are simply more people passing through the airport. Then getting from the airport into Hanoi will take longer too, because it's about 35 kilometers (21 miles) from the airport to the city. Luckily there are affordable public buses that operate regularly and they take about an hour to get to the bus station in Hanoi.
This additional time spent in and around the airports isn't ideal, but you're still going to be getting from Vientiane to Hanoi much faster by airplane than you will by bus. So, if you don't want to waste an entire day and night by traveling on the bus from Vientiane to Hanoi, we would recommend getting a flight instead. It costs more, but you'll be saving so much time!
Did you find this guide useful?
Click on a star to rate it!
Average rating: / 5. Vote count: