Sombat Tour is a well-known and respected public transport company, operating a fleet of modern buses on routes across Thailand, mostly departing from Bangkok. In the main, they operate three different standards of buses – Supreme, Super and Star with differing levels of luxury across the three, including reclining chairs, massage chairs, and personal TV screens. You could argue that the quality of their buses is good enough to rival those in Western countries, and their plan certainly seems to be to provide a better quality of service in Thailand by giving better comfort levels and facilities onboard their buses. With plenty of other bus companies operating across Thailand, how does Sombat Tour compare in terms of prices, schedules and service? Our Sombat Tour company review will answer those questions and more.
About Sombat Tour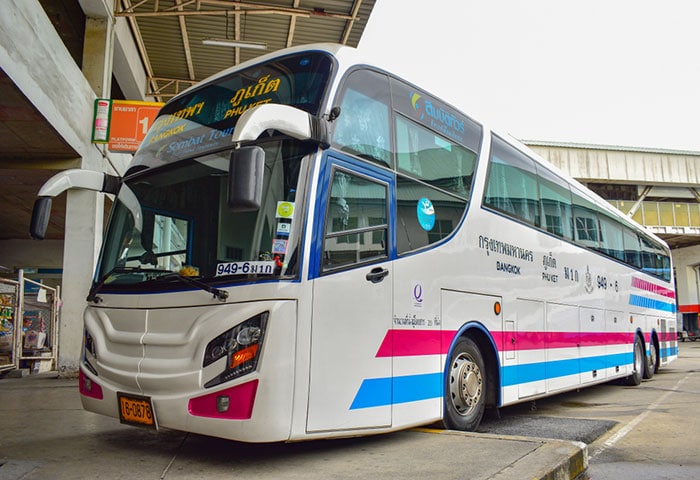 Sombat Tour is a very well established public transport company with their roots dating back to 1942, when the business was formed under the name Tek Chiang. In 1978 they changed the name to Thepsombat Company Limited and began trading as Sombat Tour, so they have been operating public transport services for close to 80 years now. Initially, they operated a small number of routes but have expanded a lot over the last few decades to cover all regions of Thailand to some extent. In total, they operate 30 different routes, with the majority of these departing from or going to the country's capital city, Bangkok. Some of the most popular routes include Bangkok to Phuket, Bangkok to Chiang Mai, Bangkok to Hua Hin, Bangkok to Koh Samui, and Bangkok to Surat Thani, while routes departing from other cities include Chiang Mai to Hua Hin, and Chiang Rai to Nakhon Phanom.
Sombat Tour does not operate any cross-border routes, so if you're looking to travel from Thailand into a neighboring country, you'll need to consider different bus companies, or catch a flight. Another option is to use Sombat Tour to get you close to the border but cross the border independently before picking up another bus on the other side; a good idea if you were intent on traveling with Sombat Tour as much as possible!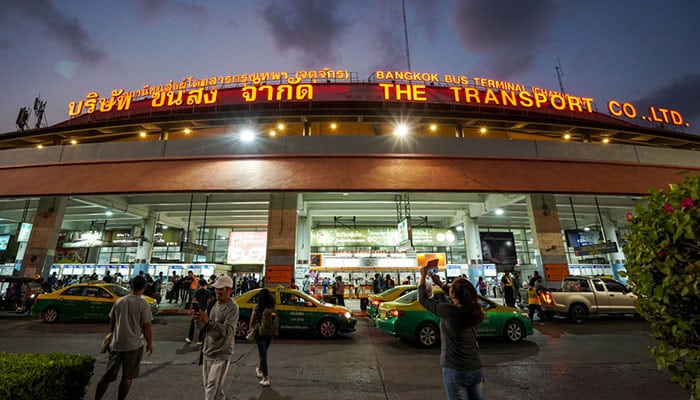 Schedules vary on all their routes, with some routes only having one or two buses each way per day, while others have multiple buses to choose from. Bangkok to Chiang Mai is a good example, with around 20 departures from Bangkok each day, departing from Mo Chit and/or Vibhavadi and you can choose which type of bus you want to travel on depending on the schedule. They have Star, Super and Supreme services as well as a VIP 20 bus. These and the Supreme buses are the most expensive as both are VIP types. More on the bus types in a moment. Another good thing to look out for is that Sombat Tour provides special 'Lady Buses' as they call them, which are special buses put on just for female passengers on Fridays and Sundays from Bangkok to Chiang Mai. This is great news if you're a female traveling alone.
Let's take a closer look at the different buses that Sombat Tour operates. Star buses have the cheapest tickets, so consider these if you're traveling on a budget. Even these most affordable bus services are very comfortable as they offer seats that recline and have calf support for your legs, and there is a steward onboard serving snacks and beverages. The Super class buses are similar – both have four seats to a row – but these could be double-decker buses and may include massage chairs and personal TV screens in addition to those other comforts. Supreme class buses are the VIP types that you may have traveled on with other bus companies. These have only three seats per row, giving you larger seats and more room around you. All seats have a massage option, and they recline further than those on the more standard buses.
Tickets to travel with Sombat Tour are generally quite comparable to buses operated by other companies, but you will probably find you're paying a few more baht to travel with Sombat Tour. You could argue that you're getting a great service for that slight extra cost, as even Sombat Tour's standard buses include more than some other provider's luxury buses, so you are getting more for your money anyway.
Sombat Tour Customer Reviews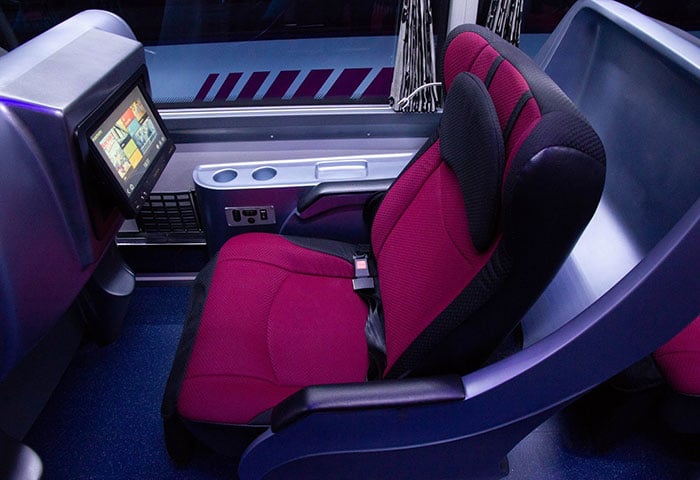 The buses operated by Sombat Tour certainly appear to be very well equipped, comfortable and modern, according to their website, but are they really as good as they say they are? Looking at reviews of Sombat Tour that have been left by previous passengers is the best way to judge this.
Many passengers use the travel website, 12Go.asia to book their bus tickets in Thailand. On this travel booking site you can enter the route and dates that you want to travel, then compare all the different transport options. For popular routes like Bangkok to Chiang Mai, they sell tickets for Sombat Tour as well as other bus companies so you can check the prices and bus types, and read reviews, before going ahead to book.
At the time of writing, over 18,700 customers have booked bus tickets with Sombat Tour through 12Go, and there are over 1,200 reviews of the company. The overall rating is 4.4 out of 5 stars, which is very good. 62% of customers gave 5 stars and 25% gave 4 stars, with very low percentages giving 3, 2 or 1 stars, so customers have definitely been impressed and very happy according to these Sombat Tour reviews.
Looking at some of the recent comments on the reviews, passengers have raved over how comfortable and well equipped the buses were, that the staff were friendly and the driving was good, that they arrived on time, and that it was good value for money. There were a few negative points mentioned in recent reviews. Several customers said that there were no announcements in English and therefore they had trouble figuring out what was going on when the bus stopped for a break. Some others mentioned that there was no Wi-Fi, but we could not see any claims that they offer Wi-Fi – perhaps this is a service that could be added in the future. Another comment was about the air conditioning being too cold, but this is a very standard complaint on buses in Thailand and we recommend always bringing a few extra layers.
Should You Travel with Sombat Tour?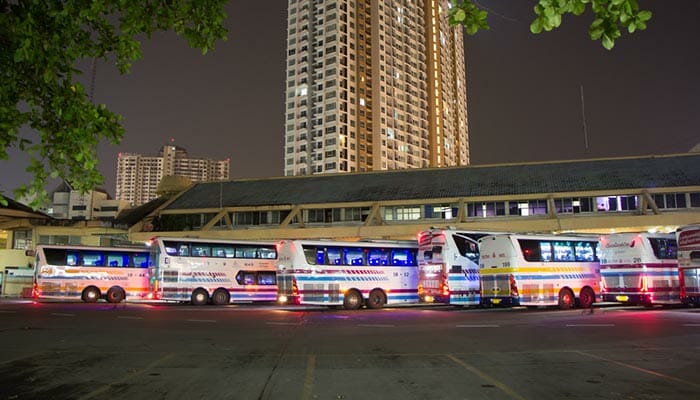 With generally very good reviews, it seems as though Sombat Tour is striving to, and reaching their goals, to provide a great service. In countries like Thailand, keeping to schedules to arrive and depart on time is a common problem, but it looks as though Sombat Tour is good at keeping to their scheduled timetables and that they genuinely want to provide a comfortable and affordable service to their passengers. With this in mind, we can't see any reason not to recommend traveling with Sombat Tour, even if they might be very slightly more expensive than some of their competitors. Remember, you can check prices for Sombat Tour and other bus companies on the travel website, 12Go, and make up your own mind.