The Republic of Singapore is one of those places that you should definitely take time to explore while on vacation in Southeast Asia. This island city-state is known for being one of the world's top financial centers today, after growing from its origins as a trading post for the British East India Company. The British colonial influence can still be seen today in some of its architecture, but there's also Chinese influences here too, making this quite the unique place. From the bustling streets of Singapore, you could head north into Malaysia where there are many more great destinations to discover. The city of Ipoh is one such place. State capital of Perak, this interesting city has also retained much of it British colonial architecture yet there's ample more to see including the beautiful Cameron Highlands, Buddhist temples and caves, and the city is renowned for its cuisine too.
Read about:
• Flights from Singapore to Ipoh
• Singapore to Ipoh by Bus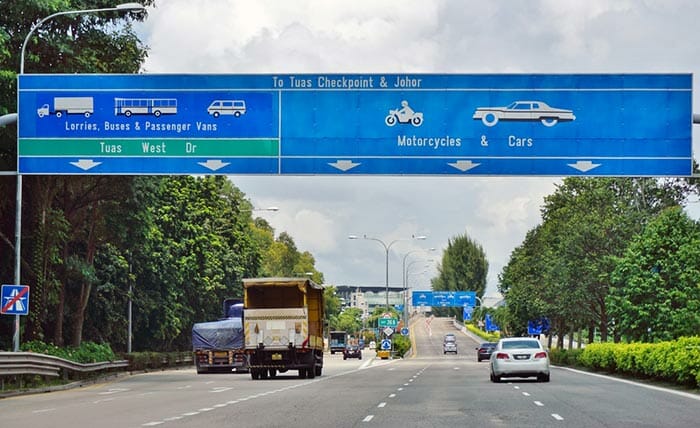 Options for Travel from Singapore to Ipoh
To travel from Singapore to Ipoh by road, you're looking at a journey of around 560 kilometers (350 miles), which is no quick and easy feat. Luckily, the roads are not too bad between these two destinations so traveling such a long distance will not take as long as it could in some other neighboring countries. Going by bus should generally take around 8 hours, although there are differences to this. Going by train is another option, however, there are no direct trains that go all the way from Singapore to Ipoh so it will mean having to change a couple of times, or taking a bus and then a train. Because this involves a lengthy journey and it not necessarily cost effective, we would not recommend trying to get from Singapore to Ipoh by train. The final option is to catch a flight. It's quick and relatively easy, but is expensive compared to bus travel.
Flights from Singapore to Ipoh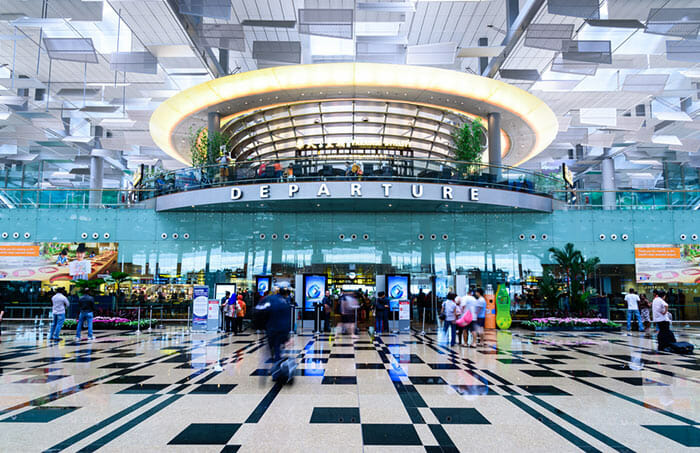 When you have a long distance to cover, catching a flight is often the most sensible way to travel because it can save you a significant amount of time over traveling by road. This is certainly true of flying from Singapore to Ipoh where a direct flight takes only about 1 hour and 20 minutes. Of course, the actual flying time is only part of the bigger picture as you'll need to allow time to get to Singapore's Changi Airport, check-in, go through security, and board before that 1 hour and 20 minutes even starts! Then there's the time spent when you get to Ipoh, waiting to get off the plane, collect your luggage and go through immigration, because, after all, you are entering a different country when you travel from Singapore into Malaysia!
The good news is that Ipoh's airport, Sultan Azlan Shah Airport, is only about 6 kilometers (4 miles) from the city center, so transfers into the city should not take long at all. With Singapore being a much busier place, getting to the airport will take a little more time and hassle but there are good connections with Mass Rapid Transit and buses.
Flights from Singapore to Ipoh are available with two different airlines, each offering direct flights. Scoot (formerly Tigerair) fly at least once per day, as does AirAsia. Generally, you will find that ticket prices for flights from Singapore to Ipoh with Scoot are more affordable than with AirAsia, but do check what is included in the price of the ticket to see whether your suitcase can be checked in for free or for an additional cost. Also remember that airline tickets are usually cheaper if you buy them further in advance. Leaving your purchase until the last minute will cost you a lot more money!
Singapore to Ipoh by Bus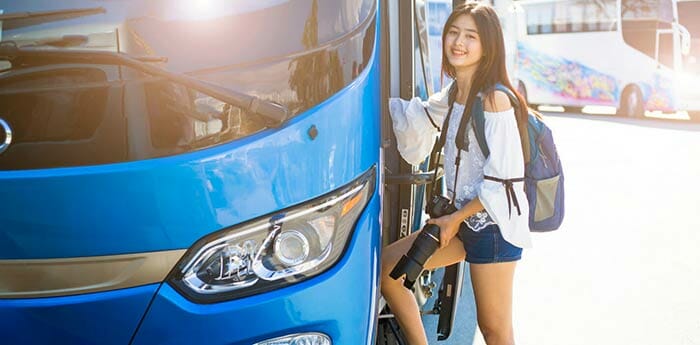 While getting from Singapore to Ipoh by flying is the more expensive option, an airline ticket is not going to completely break the bank. However, if you're trying to keep to a budget then you'll no doubt want to find the cheapest way to get from Singapore to Ipoh, and that's traveling by bus.
There are several different bus companies who run between Singapore and Ipoh. Two of the main ones are StarMart Express and Sri Maju Group and these both offer a number of departures every day, from a variety of starting points within Singapore, to a few different end points in Ipoh. Ticket prices are quite comparable between these two companies, with Sri Maju's prices usually a few dollars more expensive, but there's not much to separate their services – they both use VIP 24 buses which are usually among the most luxurious. These buses have wider seats as there are only three seats to a row rather than the standard four, and buses have facilities onboard such as a snack service, a steward, TV's and of course, air conditioning.
With only a few dollars separating StarMart from Sri Maju, your choice will probably come down which bus company suits your schedule and itinerary best. There are multiple departures every day with both of these bus companies from Singapore to Ipoh with many leaving from the Golden Mile area of Singapore. With StarMart Express there are also options for departing from City Plaza or Boon Lay, and these may be more convenient departure points for you, depending on where you're staying in Singapore.
Scheduled journey times on the bus from Singapore to Ipoh range from 7 hours and 55 minutes, all the way up to 11 hours and 10 minutes, with most taking around 8.5 hours. Travel time is quite likely to vary from what they say though because of the time it can take to cross the border into Malaysia. Choosing to travel at a time that it outside of peak travel times can help reduce the overall journey time, and always booking in advance is recommended to be sure you get a seat on the bus you want. You can easily book your tickets online with 12Go.asia after checking through their search results. They will show you all the different bus options from Singapore to Ipoh in one convenient place, giving you the chance to easily compare the services.
With bus travel being at least half the price of traveling by air, it's a tempting way to get from Singapore to Ipoh, but, if you're looking for a quick way to travel from A to B, catching a flight is going to save you quite a few hours of travel time.
Did you find this guide useful?
Click on a star to rate it!
Average rating: / 5. Vote count: