Fondly known as KL, Malaysia's capital city, Kuala Lumpur, is a modern metropolis with a skyline to envy even the greatest skylines in Europe or North America. Best known for its twin towers, the Petronas Towers, Kuala Lumpur has many modern buildings but has not forgotten its history. Historic mosques and squares, and a bustling Chinatown add interest, while a palace, House of Parliament and some of the city's museums are more recent additions. Once you've explored the great diversity that KL has to offer, it's time to head to pastures greener! The city of Ipoh is quite a contrast to KL. Gateway to the scenic Cameron Highlands, Ipoh is almost like a different world to the hectic streets of the capital, despite this being Malaysia's third largest city. Known for its caves, temples, and even a castle, Ipoh is a gorgeous city that also features British colonial architecture and is famous for its cuisine.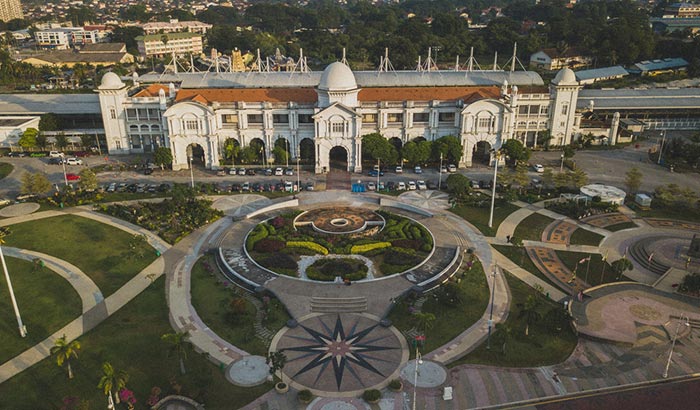 Options for Travel from Kuala Lumpur to Ipoh
As a major city on the popular route from Kuala Lumpur to Penang and George Town, Ipoh has become quite the transportation hub, making it easy to find transport options to get you from Kuala Lumpur to Ipoh. It's just over 200 kilometers (125 miles) by road between these two cities, so it's not actually too far to travel, and with many different departures to choose from, you could be enjoying lunch in Ipoh if you make an earlier start from KL. Buses are always a popular way to get from Kuala Lumpur to Ipoh because they are cheap and readily available, with multiple daily departures. You can also consider the train – it takes roughly the same time as the bus does and is comparatively priced too. The fastest way to travel from Kuala Lumpur to Ipoh is by taxi, but this is also the most expensive.
Kuala Lumpur to Ipoh by Bus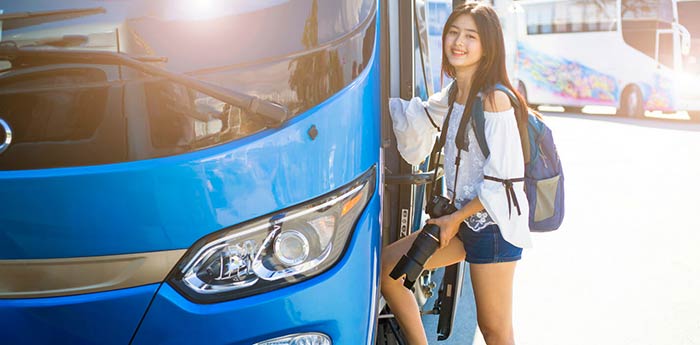 With multiple bus companies to choose from, multiple departures throughout the day, and many different points that you can depart from, it's easy to see why so many tourists choose to travel by bus from Kuala Lumpur to Ipoh. Probably the biggest advantage with bus travel is the cost; it's a very affordable way to travel, and with it being a relatively short journey, most travelers don't mind putting up with being on a bus with lots of other people. The buses do vary in luxury as well, with some companies operating VIP buses, some Express, and there are even those designated as Business, but more on these in a moment.
With multiple bus companies offering a service from Kuala Lumpur to Ipoh, finding the best one to suit your needs could be a time-consuming task. That's why we recommend using 12Go.asia to book your bus tickets as they provide you with multiple search results all on one page, allowing you to compare what services the buses provide, the cost, the different pickup and drop-off points, and even to read fellow passengers reviews. Using their travel booking website can save you a lot of time spent searching around on individual company websites and it's very quick and easy to book through 12Go with instant confirmation of your purchase available with most bookings.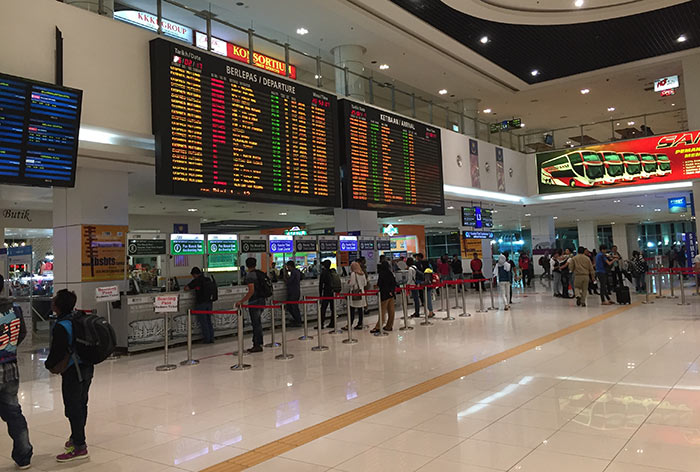 The first point to narrow down is where in KL you would like to start your journey as there are many different starting points for the buses. TBS Kuala Lumpur is a popular setting off point. This is Terminal Bersepadu Selatan bus hub, a major terminal, that also includes Bandar Tasik Selatan station. You can travel from here with Plusliner on their Express buses. These have air conditioning, but no other onboard services and they are among the cheapest for bus travel from Kuala Lumpur to Ipoh.
Sri Maju Group also has buses from TBS. Their Express buses cost a little more but that's because they do have a steward and snack service onboard, or pay a little more and upgrade to VIP 24 buses which have larger seats and more space as there are only three seats to a row. StarMart Express has VIP 24 buses too, while Perak Transit Ekspres has some of the cheapest buses, Express services, and there is a Business service offered with Transnasional. These buses have a/c and three seats per row but no other services.
Aside from the TBS departure, you could also depart from Kuala Lumpur International Airport, or from Duta Bus Terminal, and once you've figured out the best departure point for your bus from Kuala Lumpur to Ipoh, you'll need to consider where exactly in the Ipoh area you want to get off. Depending on where you board and the bus and leave the bus, the journey could be anywhere from 2.5 hours to 4 hours and 20 minutes.
Kuala Lumpur to Ipoh by Taxi
Although traveling by taxi from Kuala Lumpur to Ipoh is significantly more expensive, it does offer far more convenience. This is a great way to travel if you are with your family or a few friends, or if you don't want to haul your luggage around KL. Private taxi services offer hotel pickup and drop off, so you can book your taxi to get you right from your hotel in Kuala Lumpur, providing a door to door service to your hotel in Ipoh. Private taxis can also be booked online through 12Go, with service provided by Asian Overland Services.
Kuala Lumpur to Ipoh by Train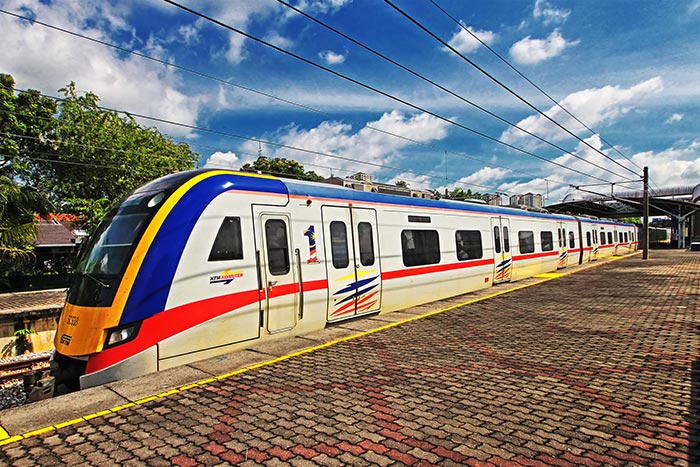 Your final option for getting from Kuala Lumpur to Ipoh is by train. Train services rival the buses in terms of cost and speed so there's not too much to separate the two. Suffice it to say that traveling by train is usually a more pleasant experience than going by bus because railway lines cut through the countryside and provide great scenery along the way; something you don't always see when traveling on a highway.
Trains are all operated by KTM, and ticket prices vary with the class of ticket you buy: Silver, Gold or Platinum are usually available and what these different classes refer to is the train itself rather than a carriage on the train. Platinum services are the fastest, followed by Gold and Silver as these make more stops. Trains from Kuala Lumpur to Ipoh can usually be booked online through 12Go also, or direct with the train operator or at the station, but we do suggest booking online in advance.
For the most choices and flexibility, the best way to get from Kuala Lumpur to Ipoh is by bus as there are so many bus companies traveling this route and so many departure points, and it's very cheap!
How useful was this post?
Click on a star to rate it!
Average rating / 5. Vote count: