Known as Queen City of the South, Cebu City is the fifth largest city in the Philippines, and the country's oldest city. Tourists come for its history and landmarks as well as a good assortment of museums, and because it's considered to be the birthplace of Christianity in the Far East, there are many churches and religious shrines too. For a chance of pace and scenery, head south to Dumaguete. This city still has beautiful churches and some interesting architecture, but it has more of a coastal feel than Cebu does. A gateway to great diving destinations, and with lush, green natural parks on its doorstep, Dumaguete is good for slower paced sightseeing and relaxation.
Read about:
• Flight from Cebu to Dumaguete
• Cebu to Dumaguete by Ferry
• Cebu to Dumaguete by Bus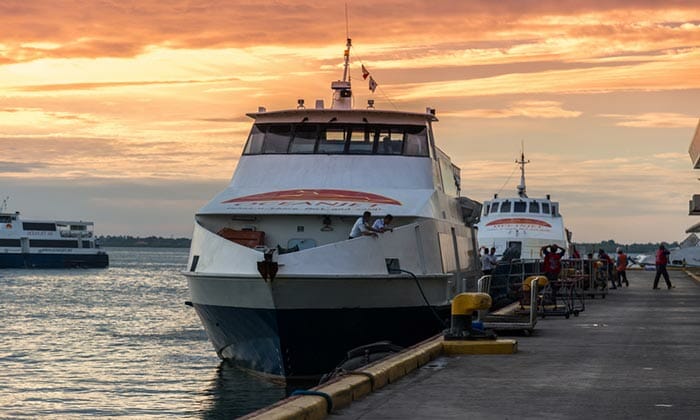 Options for Travel from Cebu to Dumaguete
Getting from Cebu to Dumaguete is relatively quick and easy. When flying it's only around 130 kilometers (81 miles) and while going by road does add some distance to that (about 170 kilometers / 106 miles total) it's still not an especially long trip. Depending on how you want to travel, you can easily get from Cebu to Dumaguete in half a day, or faster if you choose to fly. Buses are a popular option too as they're affordable, or you can take a ferry all the way. As Dumaguete is on a different island to Cebu, you're going to have to take a ferry at some point anyway (unless you're flying), but we'll give you all the information you'll need to make a decision on which transportation options are best for you.
Flight from Cebu to Dumaguete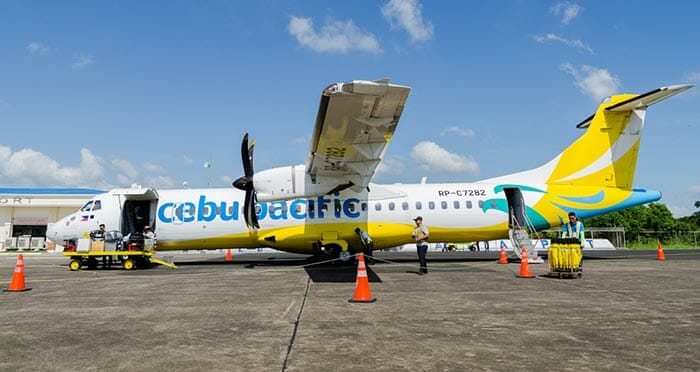 Dumaguete, or Sibulan Airport, as it's officially known, is quite a small domestic airport but it's large enough to handle flights from Cebu to Dumaguete and from Manila as well. The airport is situated just north of the city, so getting to your hotel from here won't take long at all. You can travel by taxi, or more commonly used and cheaper are jeepneys and tricycles, so look for these options if you want to save yourself a little money. The good news is that Dumaguete is a very small city, so whenever you need to travel anywhere it should be quick and affordable.
The airlines, CebGo offers flights from Cebu to Dumaguete twice a day. There's an early morning, 5am, flight, or you can wait until a more sociable hour of the day and leave in the afternoon, at 4:50pm. The flight only takes 50 minutes, so whichever flight you opt for, you'll arrive in Dumaguete quickly. Even the afternoon flight allows you to get to your hotel and settle in before heading out for dinner.
You would expect that flights from Cebu to Dumaguete would be much more expensive than taking a ferry or a bus. The buses will always be the cheapest option, but in reality, flying can actually cost less than the ferry as the tickets with CebGo are very affordable. This makes flying a very viable option for anyone, even if you're trying to save money because the flights are cheap and they're fast!
You can book your flight from Cebu to Dumaguete online with the travel website 12Go.asia. Search for travel options between these two cities and you'll get results for both flights and the ferry, so you can easily compare the costs and the schedules al in one place and then go ahead and make a booking with instant confirmation online.
Cebu to Dumaguete by Ferry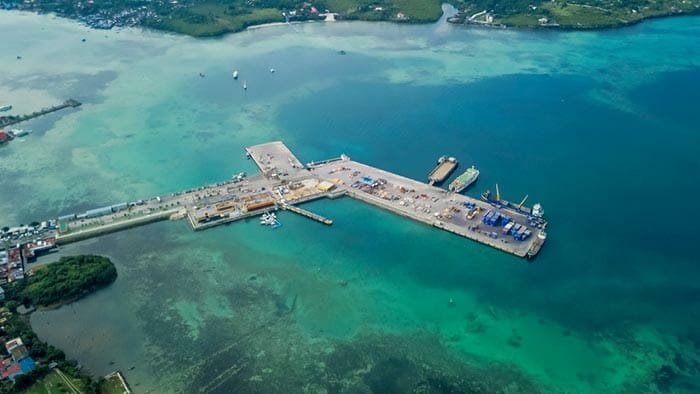 If you take a bus from Cebu to Dumaguete you'll have to get on a ferry to cross over to the island of Negros, where Dumaguete is located, but there is also the option to take a ferry the entire way from Cebu to Dumaguete.
As mentioned above, you can book the ferry option online with 12Go as well, so it's easy to book in advance, and we would recommend booking in advance, especially during the high season. Ferries are operated by OceanJet and you'll actually have to take two ferries – the first is from Cebu to Tagbilaren Pier on the island of Bohol. Once there you will wait for about 50 minutes for the second ferry to depart from Bohol to Dumaguete. With the wait times, the total journey length is a little under 5 hours if you take the ferry from Cebu to Dumaguete, and combined ferry tickets are available through 12Go to cover both legs of the journey.
There are a couple of other ferry options too with different companies, if you want to compare the prices and schedules. Weesam Express operates once per day and is scheduled to take 3 hours and 15 minutes. There are two much slower ferries as well, with Cokaliong Shipping Lines, and George and Peter Lines but these do take much longer and they don't operate every day.
Cebu to Dumaguete by Bus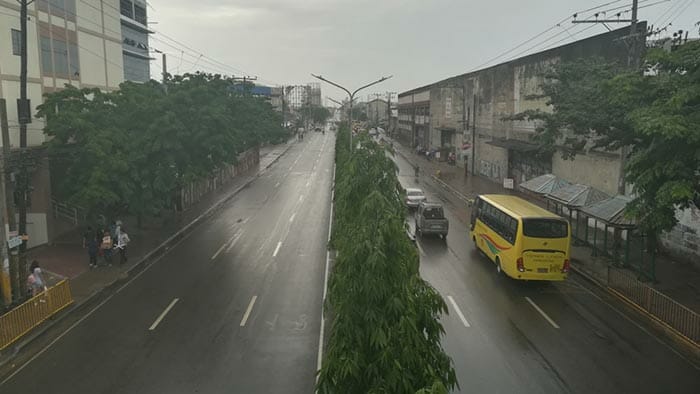 If you're considering the bus from Cebu to Dumaguete we would recommend you take the direct bus option. This is the better choice because the ticket price usually includes the ferry crossing that you will have to take over to Negros Island, and it just makes traveling a lot easier when you already have all sections of your journey planned and paid for in advance. To do this you will need to book your tickets with Ceres Liner – this is the only bus company that operates direct buses from Cebu to Dumaguete. The entire journey should take around 6 hours, and traveling this way is easily the cheapest transport from Cebu to Dumaguete. Buses depart from the Southbound Bus Terminal in Cebu are arrive at the Ceres Bus Terminal in Dumaguete.
If you're someone who likes to be a little more independent, than you can look into a separate bus and ferry ticket. There are more frequent buses from Cebu which will take you to the ferry at Liloan, so going independently does give you a little more flexibility for timing. These public buses will depart from Cebu starting as early as 4am and they leave at roughly 30-minute intervals throughout the day. Once you arrive at Liloan you'll have to buy your ferry ticket, cross over the water, and then get to Dumaguete itself, probably using a jeepney as there are always plenty around.
With flights from Cebu to Dumaguete being so affordable, flying is a very good option if you enjoy getting to your destination quickly, but if you like taking things slower and enjoying the scenery as you go, the ferry or the bus could be better options for you, with the bus being the cheapest if you're hoping to save money.
Did you find this guide useful?
Click on a star to rate it!
Average rating: / 5. Vote count: