Thailand may be known for its bigger cities, but small towns like Pai should not be overlooked. This pretty little town sits in a valley on the Pai River in an area of natural beauty filled with waterfalls, gorges and hot springs. The town itself is a friendly and lively little place with its own Walking Street featuring food stalls and handicraft shops, while nearby there's the traditional Chinese village of Baan Santichon. After enjoying the relaxing pace of life in Pai, head to the city of Chiang Rai for a faster pace, known for its spectacular temples Wat Rong Khun, Wat Phra Singh, and Wat Phra That Doi Chom Thong while nearby there's great scenery in the Singha Park.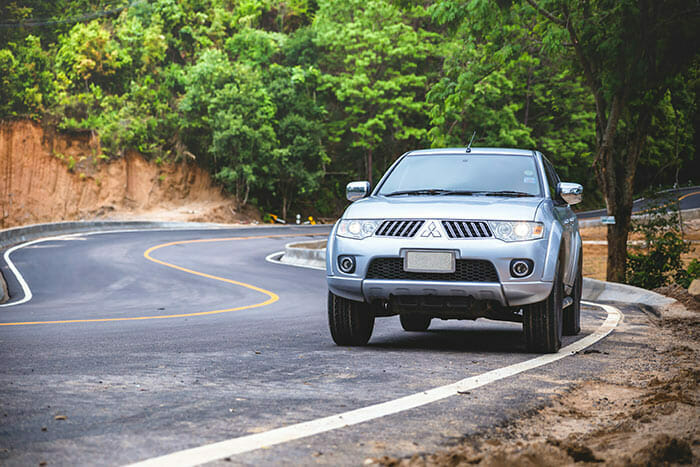 Options for Travel from Pai to Chiang Rai
The straight line distance from Pai to Chiang Rai really isn't much at all, at around 180 kilometers (113 miles). Unfortunately, the only way you could travel in a straight line is by flying, but there are no flights at the time of writing. A regional airline, Wisdom Airways, was operating daily flights from Pai to Chiang Mai until recently, but they have stopped operating. Even so, Chiang Mai is still about 190 kilometers from Chiang Rai, so this wouldn't even have been particularly helpful. For now then, you have three options for traveling from Pai to Chiang Rai: Bus, Van or Taxi.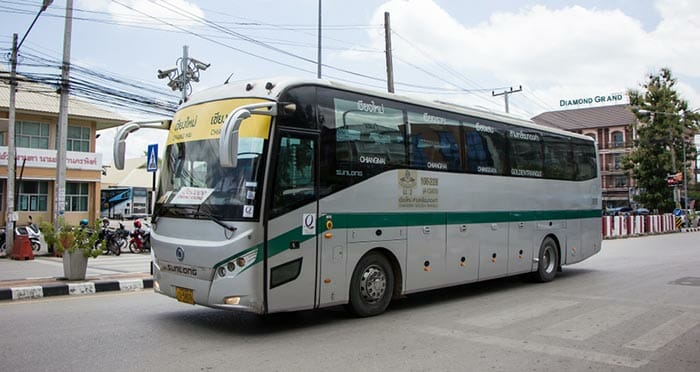 Traveling by road from Pai to Chiang Rai it's just a little over 300 kilometers (187 miles), crossing mountains and valleys on roads that are quite narrow at times and incredibly winding with switchbacks galore! Because of these roads, the journey by bus is long and not especially recommended for anyone who gets motion sickness as you'll be going around a lot of bends and bumping around quite a lot as well. Even if you're okay with the roads and spending such a long time on a bus, you need to be aware that there are no direct buses from Pai to Chiang Rai. Instead, you will have to take a bus to Chiang Mai and then change onto another bus to get you to Chiang Rai.
Changing buses is totally doable, but it does add some time to your overall journey and it means you will have to book two bus tickets, not one. You will also need to be careful with your schedule because you will need to make sure you leave Pai early enough in the day to be able to get to Chiang Mai in time for a later bus to Chiang Rai. In total, you're looking at about an 8.5 hour journey if you go by bus from Pai to Chiang Rai, and the section from Chiang Mai to Chiang Rai takes up about 3.5 hours of that total.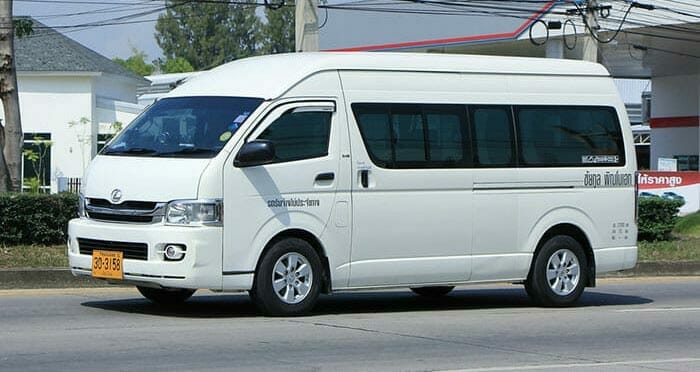 Going by bus from Pai to Chiang Rai may be the cheapest way to travel but with the hassle of changing buses and having to wait a while in Chiang Mai for the next bus, this isn't the ideal way to go. Traveling by van from Pai to Chiang Rai could be the better option for a number of reasons. First, it's going to cost a little more but not so much that the cost becomes prohibitive; traveling by van is considerably cheaper than going by private taxi after all. Second, if you book your van through the travel website 12Go.asia, you can book a direct van from Pai to Chiang Rai. This means you won't have to worry about changing onto a different bus or van and you're buying just one ticket to cover the entire journey. Third, traveling by van is usually more comfortable on the mountain roads than it is to travel by bus, because the vans are smaller, they can handle the twists and turns better and give you a smoother ride. Fourth, because vans can handle the road conditions better, you will get from Pai to Chiang Rai faster than you would in a bus.
You can book with Terminal Green through 12Go, departing from Pai at 7am. Their schedules suggest that it will take 7.5 hours to get to Chiang Rai which would also suggest that they may be traveling a little slower and more cautiously than some other van companies. You can also make use of instant booking confirmation and refunds if you book with Terminal Green through 12Go.
Pai to Chiang Rai by Taxi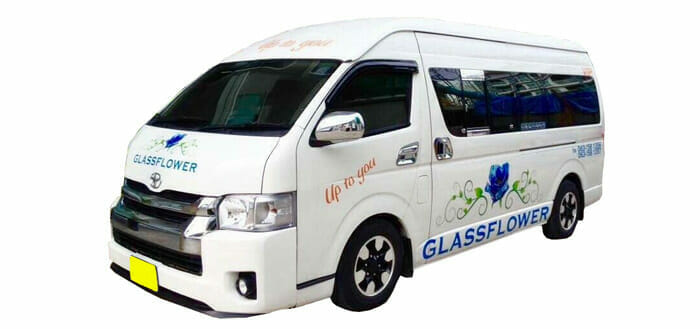 If the thought of a shared van or bus doesn't appeal, then the only other option for getting from Pai to Chiang Rai is by private taxi. When we say 'private taxi' we mean a taxi operated by a company that takes advance bookings and often operates along specific routes, such as from Pai to Chiang Rai, and they do this journey for a pre-determined fixed cost. This is in contrast to a public taxi that you would just pick up on the street and have a meter running for the journey.
Private taxis can be booked through 12Go, and the main advantage with taking a taxi from Pai to Chiang Rai is that it's totally flexible; they can be booked to operate on your existing schedule – you choose when and where you would like to be picked up, and they will drop you wherever you want to be in Chiang Rai town.
The only real drawback to private taxis is the cost; this is by far the most expensive way to travel from Pai to Chiang Rai, but you're paying for a private and personal service. If you're traveling with a group or your family though, you can hire a 9-passenger van and split the cost between everyone. Doing it this way brings the overall cost per person down to a more manageable level.
So, if you want a cheap but convenient way to travel from Pai to Chiang Rai we would recommend going by van, but if you're happy to spend more to have the flexibility of going when you want and where you want, a private taxi would be best.
How useful was this post?
Click on a star to rate it!
Average rating / 5. Vote count: