When you're planning a visit to the Philippines, you'll probably start in the country's bustling capital city, Manila. Both one of the oldest and now one of the most densely populated cities in the world, Manila will surprise you at every turn with its range of colonial architecture, blended with modern-day skyscrapers; it's a city that will appeal to history buffs and culture lovers, but it's also got plenty for families too. To the south of Manila there are many more towns and cities to explore, and if you want to mix city with the natural environment, head to Legazpi. Known as the City of Fun and Adventure, Legazpi is the gateway to the impressive Mayon Volcano National Park. The volcano can be seen from most places within the city but it's best viewed up close by hiking or joining a tour. Meanwhile, the city itself has much to see and do such as the Japanese Tunnels, beautiful churches, and there's a lovely seafront too.
Read about:
• Flight from Manila to Legazpi
• Manila to Legazpi by Bus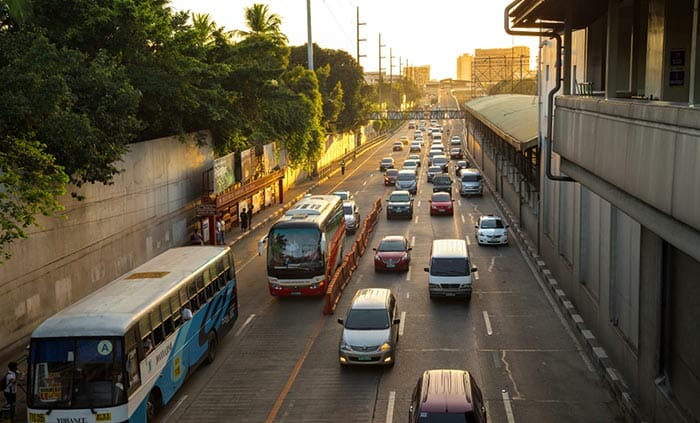 Options for Travel from Manila to Legazpi
Head in a straight line, south east from Manila to Legazpi and the distance is only about 340 kilometers (212 miles). This is not a great distance to cover, but the only way you can do this is to catch a flight. Flights are readily available with several airlines offering direct flights from Manila to Legazpi every day, so there is a lot of choice, and while it's easily the quickest way to travel between these two cities, it is also usually the most expensive. Going by bus is really the only other viable option. Buses take considerably longer because the road route from Manila to Legazpi is further and the roads are not especially fast. It's around 490 kilometers (306 miles) to go by bus but they are cheaper, so a bus is worth considering if you're looking to save money. A more complicated method would be to catch a train, but trains don't take you all the way to Legazpi meaning you'll have to take a bus – as this does not save you time or money, we're not going to recommend traveling this way.
Flight from Manila to Legazpi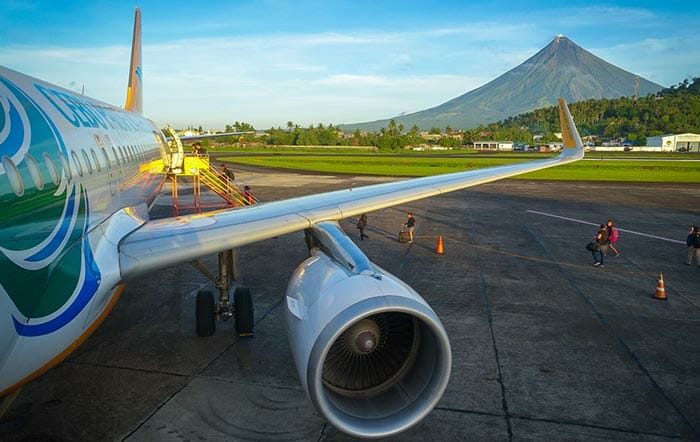 Catching a flight in some countries can be very expensive, but here in the Philippines, getting from Manila to Legazpi by air is actually quite reasonable, provided that you book your tickets in advance. Our research has shown that if you book several weeks in advance you can get a ticket on an airplane for about double the cost of a bus ticket, making air travel a viable option even if you're traveling on a budget.
There are three airlines: Philippine Airlines, Cebu Pacific, and Cebgo, each offering multiple flights per day so you'll have at least eight daily flights to choose from. The quoted flying times range from one hour to an hour and 25 minutes, but in reality they will all be around about an hour from Manila to Legazpi. You can book with these airlines easily online using the travel website 12Go.asia. They will show you search results for all the airlines and the various flights that have availability, and give you instant booking and confirmation when you book through them.
The main thing to bear in mind when flying is to add on the time it will take you to get to and from the airport, as well as getting through the airport at either end in addition to the actual flight time. But, with Manila's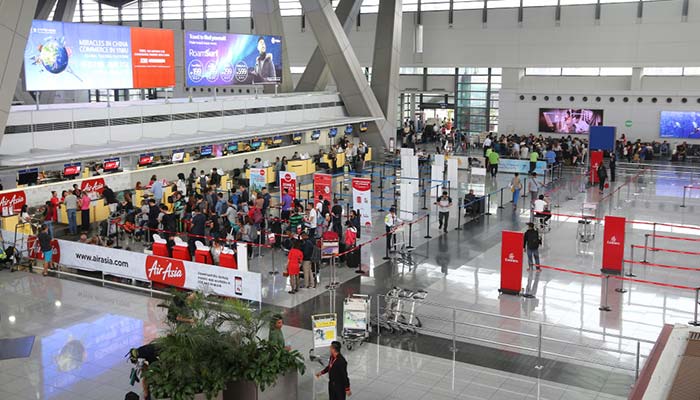 Airport being situated only a short distance outside of the city, getting to the airport is quite quick and easy using shuttle buses or jeepneys. Once you arrive at Legazpi Airport you'll be close to the city there too. Because it's a smaller airport it's situated only a few kilometers from the center, so again, getting from the airport into the city is quick and easy.
Manila to Legazpi by Bus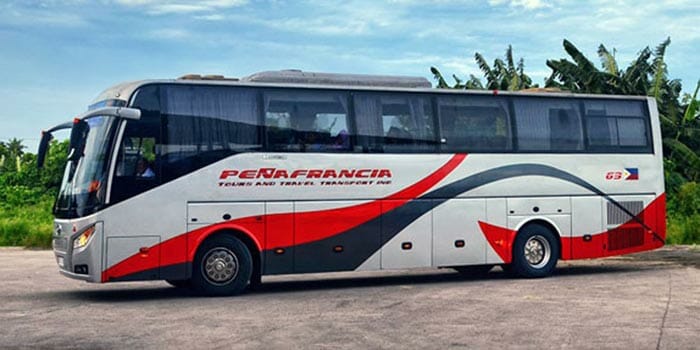 While the cost of catching a flight from Manila to Legazpi is not prohibitively expensive, it will still set you back about double what a bus ticket will cost (depending on the type of bus). So, if you really need to save money, a bus from Manila to Legazpi allows you to do this. The problem with traveling by bus is that it takes much longer than a flight does, so the money you save could be a false economy if you're wasting precious time out of your vacation. Of course, there is another plus side to traveling by bus and that is that you will get to see far more of the Philippines countryside by bus than you would from an airplane!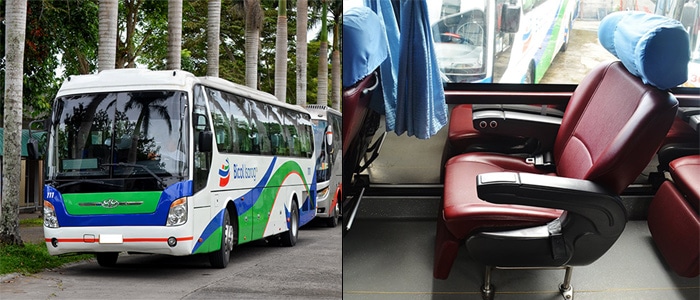 Another advantage with bus travel is that there are many different companies and departures every day so there should always be a good amount of choice. We always recommend that you book your tickets as far in advance as you can, just in case you're trying to travel at a busy time of year, but, this isn't always possible if you're planning your itinerary only a few days ahead. In these circumstances, taking a bus makes more sense than an airplane, because the airline tickets tend to increase dramatically the closer to the date of travel. On a bus, you should be able to pay the same for a ticket booked on the day of travel as you would if you had booked it weeks in advance; you just have to be sure there will be tickets still available if you take the chance and book them late!
The various bus companies offer different departure points from Manila to Legazpi, so this may be a determining factor for you when booking. As Manila is such a large and busy city, you'll want to pick a departure point that's close to where you'll be, rather than having to travel for miles before your journey has even started!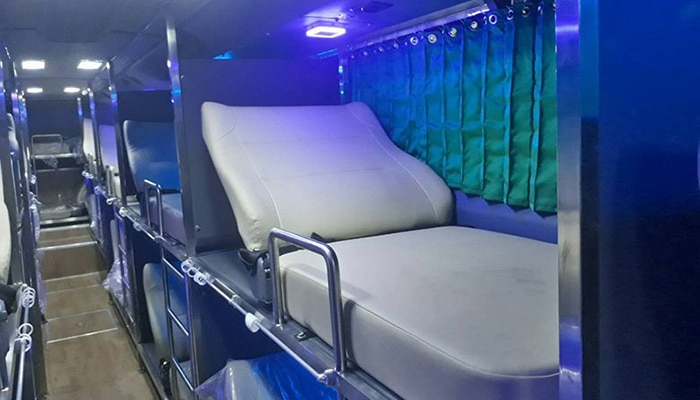 The good thing is that when you search and book online through 12Go, you'll be able to view all the different bus companies, their schedules, and their departure points, so you can make the right decision. Bus companies traveling from Manila to Legazpi include Penafrancia Tours, Isarog Line, Legaspi St Jude Transport Lines, and DLTBCo. Be sure to also check what kind of bus they run as comfort levels can vary enormously, from economy buses without AC, to regular with AC, Elite buses and Sleeper buses. Again, you'll see the relevant details on 12Go when searching there.
If you're pushed for time and want to get from Manila to Legazpi as fast as possible, then definitely choose a flight and try to book it several weeks in advance for the best prices. But, when time isn't so much of an issue and you don't mind spending somewhere between 13 and 15 hours on a bus, you can save money and get to see the countryside of the Philippines. Just be careful with what type of bus you're booking if comfort is important to you.
Did you find this guide useful?
Click on a star to rate it!
Average rating: / 5. Vote count: