Commonly known as just Isarog Bus, but operating under a few different names, Isarog operates in the Philippines providing a fairly extensive route of services that cover Metro Manila, the Bicol Region, and the Eastern Visayas. With their fleet of over 200 buses, and varying types of buses in operation, this is quite a large company and they're well known too. Competing for business across the Philippines with several other national bus transport providers, Isarog Bus is usually competitive when it comes to price and level of service. So, if you have the option to travel around the Philippines with Isarog Bus, how do they compare to other transport companies? Our Isarog Bus company review will find out!
About Isarog Bus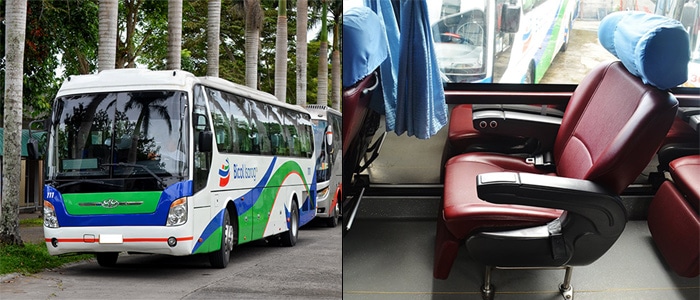 The name 'Isarog Bus' is well known, even though this isn't the official name of this bus company! Officially it's Bicol Isarog Transport System, often known more simply as Bicol Isarog, and the company was founded in the Philippines in April 2011. This large bus company actually includes a number of subsidiaries and sister brands, including one named Isarog Line, as well as several of the Philippines' well known bus transport companies including Victory Liner, Five Star Bus Company, and Penafrancia Tours and Travel. But, when we talk about Isarog Bus, we're more correctly referring to Isarog Line and not those other brands we just named, so let's focus on Isarog Line for this Isarog Bus review!
Isarog Bus runs many different routes around the Philippines, providing bus transportation for tourists and locals alike. With many of the country's largest and most popular cities and destinations included on their schedule, the chances are high that you'll have the option to book with Isarog Bus if you're traveling around this wonderful country. Some of the popular routes include Manila to Legazpi and vice versa, Manila to Camarines Sur, Manila to Naga, Naga to Laguna, and Manila to Albay, as well as variations on these routes.
On the most popular routes, Isarog Bus has multiple departures every day, and travelers also have the option on those routes of choosing what kind of bus they want to travel on. Bus choices include Economy without AC, Elite Bus, Regular Bus, Regular Bus with toilet, Sleeper Bus, and Skybus, and obviously depending on which type of bus you travel on, this will affect the ticket price.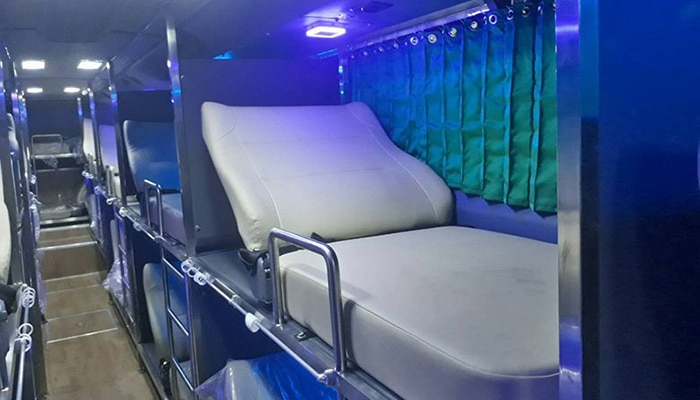 Buses in Southeast Asia are known for running their air conditioning on too high, making buses far colder than they need to be, however, traveling in a bus without AC is not going to be the most pleasant experience because it will get warm and likely uncomfortable onboard. For shorter journeys, or if you know you're going to be traveling in the evening or early morning (the cooler times of the day), you may feel okay without AC, but we wouldn't recommend it for longer trips! The best Isarog buses for longer trips are the Sleeper Bus types as some of these have full, lie-flat beds in them, while others have very comfortable chairs that recline and include extendable footrests.
It's worth doing some research on the types of buses and what services they include before you go ahead and book. This is especially important on the longer journeys when staying comfortable is a priority. You can find out more information on the types of buses being run when you search for availability. Check online on the travel website 12Go.asia as they sell tickets for bus travel in the Philippines, including Isarog Bus. Using their search, you can get availability and compare Isarog with other Philippine bus companies and book online once you make a decision.
Isarog Bus Customer Reviews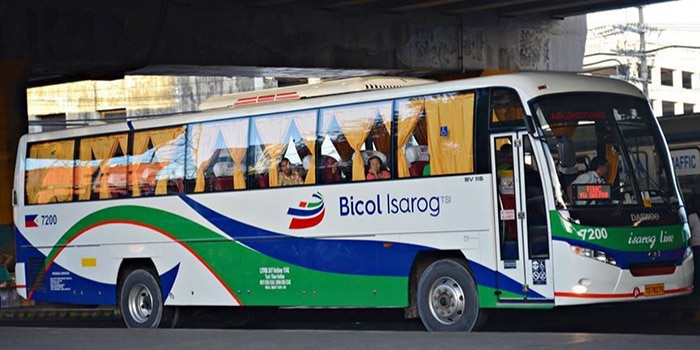 12Go is also a great place to check reviews of Isarog Bus. They have served around 9,500 travelers at the time of writing, and around 240 of those passengers took the time to leave a rating and/or a review. The overall rating for Isarog Bus stands at 3.3 stars out of 5, which we can consider to be good, but by no means excellent. It's a fairly middle of the road rating, because passengers have given an even spread of star ratings based on their experiences. A third of reviewers gave Isarog Bus 5 stars, which is actually pretty good, but this is brought down overall by 23% giving only 1 star. So why is there such a wide variety?
Reviewers who gave Isarog Bus a rating of 3 or fewer stars mentioned negative points such as very long delays, however, it seems that this was because of road construction and was therefore outside of the company's control. Some others did mention shorter delays, but still long enough to warrant them complaining. Several reviewers did complain that where they boarded the bus needs to be improved as it is not a proper terminal and does not have facilities. This can be a problem when buses are delayed and passengers have to wait a while. Other issues included the AC being too cold (a very common problem across all bus companies!), and drivers who were driving a little too erratically.
On the plus side, there have been a lot of 4 and 5 star reviews of Isarog Bus when passengers have mentioned the buses were comfortable, smooth, safe and relaxing, and that the staff and driver were friendly and helpful.
Should You Travel with Isarog Bus?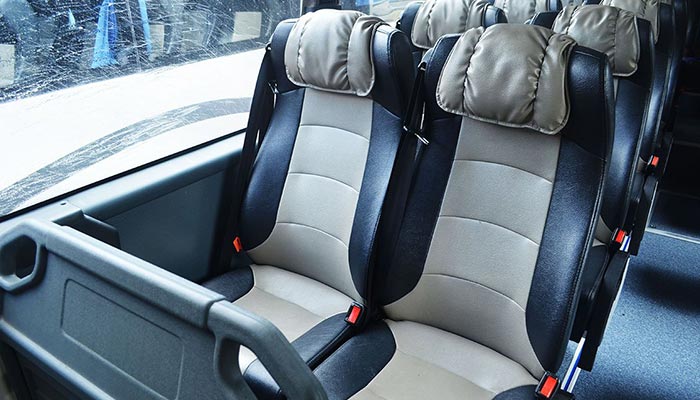 Isarog Bus reviews show us that this bus company can provide a great service sometimes, but perhaps not so great at other times. This is a shame because, in order to be highly regarded, transportation companies really need to be consistent with the services that they offer. Unfortunately, it's not just Isarog Bus that has this problem as inconsistent services are a common fault of many different bus companies in the Philippines and in the Southeast Asian region as a whole. Bearing this in mind, Isarog Bus is not necessarily any worse than their competitors but service does depend on the route you're traveling and what kind of bus you're traveling on. If you book your tickets through 12Go it should be clear as to what type of bus you're booking, and if you wait for the bus with the expectation that it might not leave on time and that there may be a few minor issues along the way, you'll enjoy the journey far more than you would had you expected everything to be amazing. It's a shame that it has to be this way, but, if you bear this in mind there's no reason not to book your trip with Isarog Bus.