Manila is a great starting point for any visit to the Philippines. The country's capital is a bustling metropolis that mixes old with new, featuring an impressive walled city dating from Spanish colonial times and high-rise skyscrapers from the modern-day. Quieter, but still a busy city, is Iloilo. If you enjoy the Spanish colonial atmosphere of Manila, Iloilo offers more of the same in its churches, cathedrals and old homes, but on a calmer level. There's lively nightlife to be found here too, and if you're here with family or friends you might like to check out the city's water park. A little outside the city center there are beaches too, and a visit to the neighboring Guimaras Island is recommended.
Read about:
• Flight from Manila to Iloilo
• Manila to Iloilo by Ferry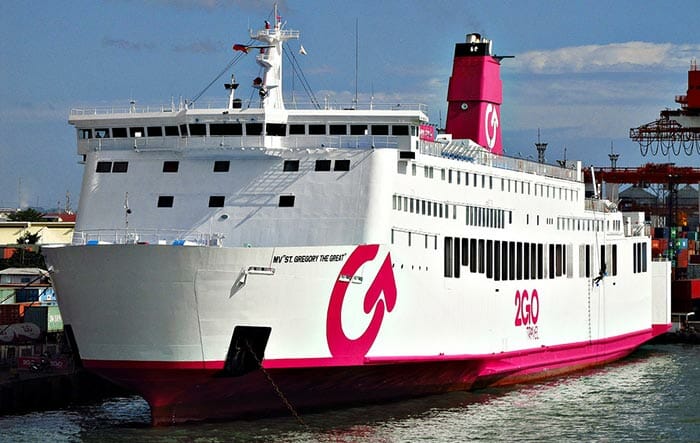 Options for Travel from Manila to Iloilo
The flying distance from Manila to Iloilo is not too bad – it's about 465 kilometers (290 miles) in a roughly straight line, and with direct flights from Manila to Iloilo this is a popular way to travel between these two cities. You could drive, but because there are several islands in between the islands that Manila and Iloilo are located on, you'd also have to take a couple of different ferries. With the very indirect route you would have to drive, it adds hundreds of kilometers to the trip, and a lot of time, so driving is not recommended. Aside from flying, the most popular way to get from Manila to Iloilo is by direct ferry. Ferries are not a fast way to get between cities but if you look at it as part of your vacation and an opportunity for sightseeing it can be really fun!
Flight from Manila to Iloilo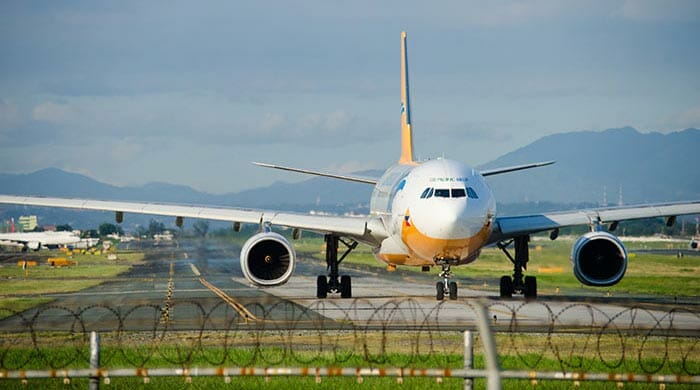 Usually flights are way more expensive than other forms of transport, so if you're someone who wants to travel on a tight budget, flying is often not a reasonable option. But, if you look at flights from Manila to Iloilo there are a lot of reasons why it makes sense to catch a flight. First, flights are actually very reasonably priced, perhaps because there are several different airlines flying this route, helping to keep prices down. Second, because there are several airlines, there are multiple flights every day so there's always a lot of different flight times to choose from, giving you extra flexibility. Third, is the time it takes to get from Manila to Iloilo – a flight is very quick with airlines schedules giving flight times of between 1 hour and 1 hour and 25 minutes, so when you add on time at either end getting to and from the airport, and the time it takes to get through the airports, you're still getting from Manila to Iloilo much faster than you would if going by ferry or by car.
The airlines flying this route include Cebu Pacific, Philippines AirAsia, and Philippines Airlines. The first two of these are low-cost airlines so you're more likely to find cheaper fares when booking with these two, but, having said this, even flights from Manila to Iloilo with Philippines Airlines can be quite reasonably priced too. Cebu Pacific have the most flights with around eight per day, and if you're looking to save some money on your airline ticket, be as flexible as you can with the time of day you travel and the day of the week, as these can impact the cost a lot.
Flights can be booked with any of these three airlines online at the travel website 12Go.asia where you can see search results all on one page and compare their prices and schedules easily.
Manila to Iloilo by Ferry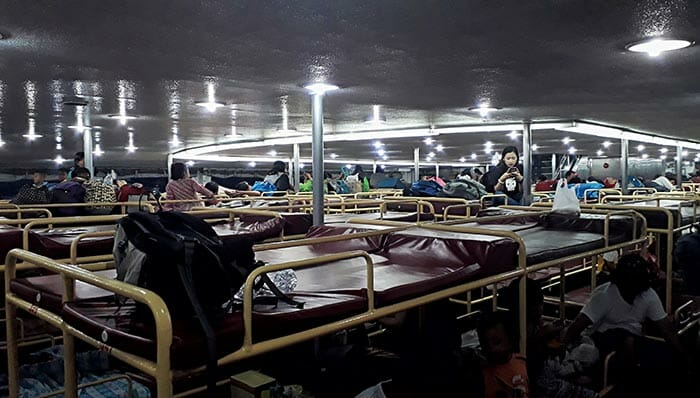 Driving a car and catching separate ferries is an option, but not recommended. Instead, if you want to get from Manila to Iloilo on something other than a plane, look into the direct ferries. The ferry company 2Go Travel operates direct ferries from Manila to Iloilo that take about 20 hours, or there are also indirect ferries that take around 27 hours. The direct ferries currently operate on Tuesdays, Wednesdays and Fridays, or take an indirect one on Thursdays, but unless you cannot get a space on a direct ferry, there's really no advantage to traveling on an indirect one.
The ferry from Manila to Iloilo can be booked through the travel website 12Go, so you can compare ferries and flights all on one page. You'll see that the ferry can be a cheaper option than flying, but not by a considerable amount. You could also spend more by traveling on the ferry, depending on which class of ticket you decide to buy. Super Value Class and Mega Value Class are priced about the same and will save you money on the airline ticket. For the price you get a bed in a dormitory set-up, sharing the space with many other people so there's really no privacy at all. Mega Value Class adds air conditioning, which is highly recommended when sharing a space with so many other people!
If the idea of sharing a large dormitory doesn't appeal, you can spend more and get an upgrade to a cabin. Tourist Class cabins are basic but are smaller so there are less people there. There may also be an option to stay in a Cabin for 4, or get slightly more comfortable surrounds in a Business Class Cabin which is shared between 4 or 8 people. Obviously, the more comfort and privacy you get, the more expensive the ticket price, but all things considered, traveling by ferry from Manila to Iloilo is quite reasonably priced as you don't have to pay for a night in a hotel room.
The ferries are well equipped with all the essentials you should need, including places to eat, a small market and gift shop, a bar, and even a spa and salon so you can arrive in Iloilo looking your best! It's not the same standards as a cruise ship, but is perfectly good enough for spending a day and a night on.
With airplane tickets and ferries being comparatively priced on paper, it's more difficult to decide which form of transport you should choose. If you don't enjoy being on the sea, definitely go for the flight. Also choose a flight if you don't have a lot of time and want to get from Manila to Iloilo as fast as possible. If you have the time to spare though, traveling on a ferry could be fun as it gives you the chance to sightsee along the way and take it easy!
Did you find this guide useful?
Click on a star to rate it!
Average rating: / 5. Vote count: