If you've never visited Manila before, the distinct South American atmosphere of this city is probably going to be one of the first things you notice. Spanish colonial architecture offers proof of Spain's influence in the establishment of this, one of the world's oldest cities, and today one of the most densely populated cities in the world, yet Manila has a proud modern side to its skyline with skyscrapers, shopping, museums and a lot more. By contrast, the island of Boracay will give you a place to sit back and relax after exploring the busy streets of Manila. This small island in the central Philippines is a beach resort destination with its beautiful palm-fringed white sand beaches, and friendly bars and restaurants, and is a great place for scuba diving and other water sports.
Read about:
• Flight from Manila to Boracay
• Ferry from Manila to Boracay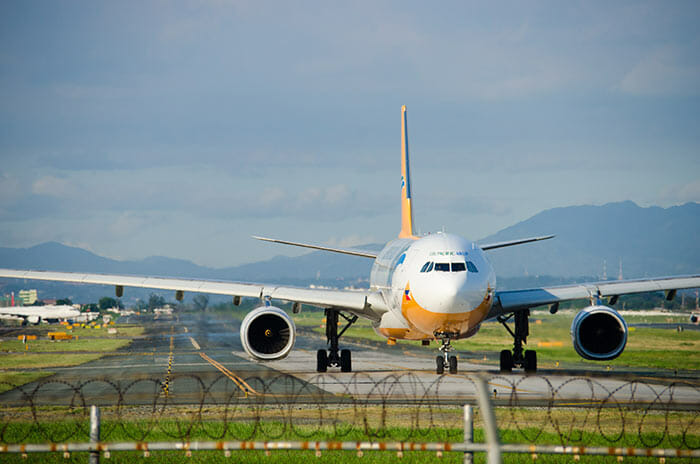 Options for Travel from Manila to Boracay
Traveling around a country such as the Philippines that consists of so many islands can make getting around a bit of a challenge. You can't just hop in a car and drive anywhere, as you're going to get to a coastline fairly quickly! Luckily in the Philippines they're more than used to these challenges and the country has a good transportation system for ferries, bus travel and flights. Getting from Manila to Boracay by air is arguably the easiest and fastest way to travel between these destinations, but if you want to try something different, why not take advantage of the ferries? A third option is to travel by road, catching a bus in Manila and then driving before getting on a ferry, then driving some more, before getting on another ferry. Even with the best travel conditions and connections, traveling from Manila to Boracay by road and sea covers a distance of around 440 kilometers (275 miles) and would take over 12 hours. The reality is that it will likely take much longer than this, and therefore we wouldn't recommend traveling this way.
Flight from Manila to Boracay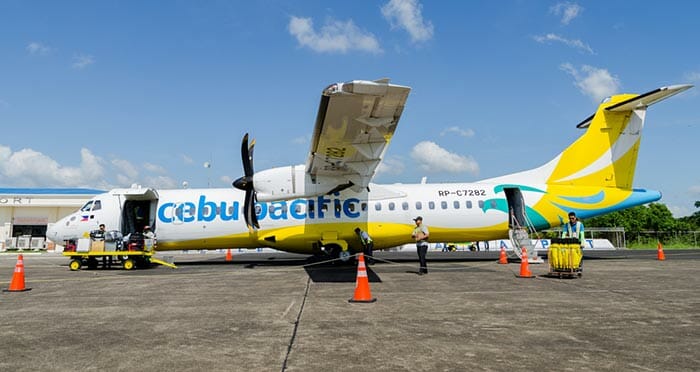 If you're in the Philippines for a vacation and don't have a lot of time to spare, it makes sense to catch a flight from Manila to Boracay. The flight itself is only around an hour, and while you'll need to take into account the time it takes to get to Manila's Ninoy Aquino International Airport, plus check-in, security, boarding etc, getting a flight from Manila to Boracay is still going to save you a lot of time over the ferry.
You have two choices of airports on Boracay, so do compare ticket prices and schedules for both of these airports and also consider where on Boracay you're planning to stay as you'll save time by arriving to the airport nearest your final destination. Godofredo P Ramos Airport, more commonly known as Caticlan or Boracay Airport, is at the northern tip of the island and you can fly from Manila with Cebu Pacific, CebGo, Philippines Airlines, Philippines AirAsia, and SkyJet, so there's really a good choice of airlines. This helps to keep prices lower as there's competition between the airlines, and it also gives you, the passenger, more options to find a flight that suits your schedule.
The second airport to consider, which is good if you're staying in the Kalibo area, is the Kalibo International Airport. There are flights from Manila with several airlines to this airport too, including Cebu Pacific, Philippine Airlines, and Philippines AirAsia, and ticket prices will likely be comparable to flights from Manila to Boracay Airport.
Manila to Boracay by Ferry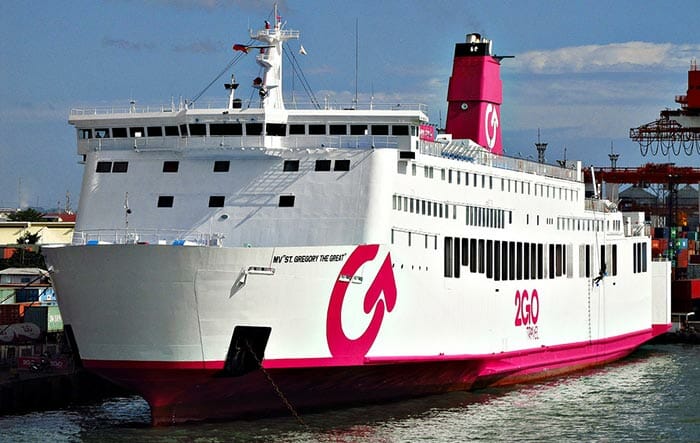 When time allows, and you want to experience some extra adventures, consider taking the ferry from Manila to Boracay. Ferries are a popular way to travel around the Philippines, which is hardly surprising for a country with so many islands! And the ferries are well equipped and affordable for both locals and tourists, with a variety of different ticket classes to choose from.
The main drawback with traveling by ferry from Manila to Boracay is that you will first need to get to the ferry terminal, which is situated about 100 kilometers south of Manila in Batangas. Although this does add time and expense to your trip, it's not going to add a great deal of hassle as combined taxi and ferry tickets can be purchase online through the travel website 12Go.asia, allowing you to book both segments of your trip at the same time. This actually adds a level of convenience for travelers, as you can book a private taxi to pick you up from wherever you are in Manila and take you directly to the ferry terminal at Batangas. This means you can book the taxi for the right time to coincide with the ferry departure and saves you having to wait around for a long time. While you could also consider catching a bus from Manila to the ferry, the taxis are far more convenient and faster.
Varying sizes of private taxis can be booked, so you can book the best vehicle to suit your needs. If you're traveling with family or a group of friends, this is when taxis really become a good idea as you pay for the vehicle and can split the cost between everyone traveling. In these cases, book a larger vehicle such as a 9-passenger van.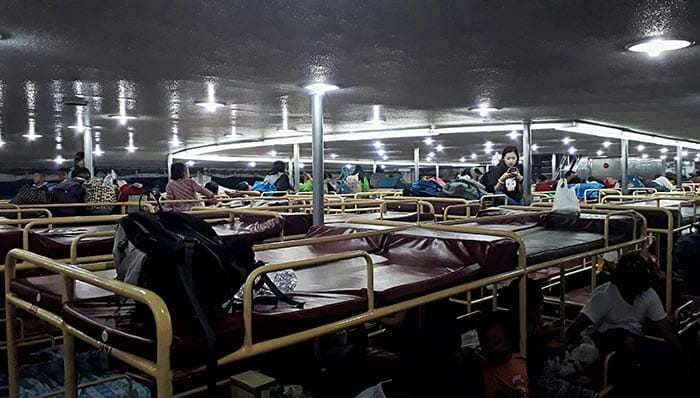 Of course, the other drawback to ferries from Manila to Boracay is the length of time it takes. Just getting from Manila to the ferry terminal could take up to 2 hours, then the ferry itself is another 10.5 hours. But, it's the experience you're getting that makes this a worthwhile choice! The ferry tickets are really quite reasonable, considering that you are getting a bed and the use of lots of facilities, avoiding the need to have to pay for another night in a hotel. The cheapest tickets are in Super Value Class which gives you a large open room with dozens of bunks in it. One up from here is Tourist Class where you get to stay in a smaller room so you're sharing with fewer people and gaining a little privacy and slightly more comfortable beds. A good option for anyone traveling with their family or friends is to get a cabin for 4 or 6 people, as you will have a far more peaceful rest!
Getting from Manila to Boracay flights are fast and convenient and don't cost the earth, so flying is a good option for anyone pushed for time. If your schedule allows though, catching a ferry from Manila to Boracay really adds to the experience and gives you time to enjoy the ride and the scenery!
Did you find this guide useful?
Click on a star to rate it!
Average rating: / 5. Vote count: