Khao Yai is a unique and remarkable destination, a true treasure for nature enthusiasts and adventure lovers alike! This renowned Thai National Park captivates visitors with its awe-inspiring landscapes, rich wildlife, and numerous ecotourism activities. Whether you enjoy hiking, trekking, or simply admiring the surroundings, Khao Yai has something for everyone.
The park offers the chance to observe majestic elephants in their natural habitat alongside a variety of other wildlife including monkeys, birds, and even rare wildflowers. For those seeking adventure, there are several intriguing caves to explore. And finally, the beautiful waterfalls provide an ideal backdrop for pictures or a refreshing swim.
Camping is another popular way to experience Khao Yai, enabling visitors to fully embrace the park's beauty and rich biodiversity.
Famous places
Haew Narok Waterfall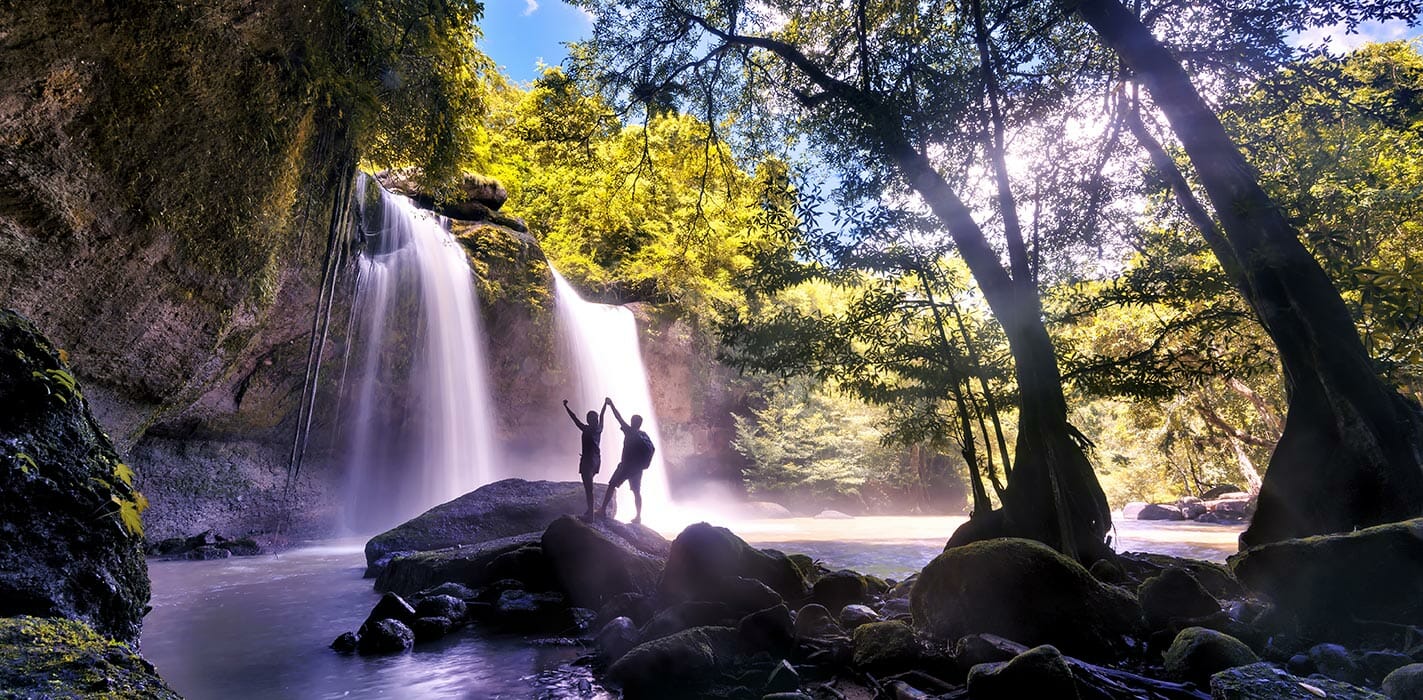 Haew Narok Waterfall is one of the most spectacular waterfalls in Khao Yai National Park. With its towering height and powerful cascading waters, it's no wonder why this waterfall is a must-visit for nature lovers. The breathtaking scenery alone is enough to make the journey to Haew Narok worth it, but the chance to take a dip in its refreshing waters makes it even more special.
Located in a serene and lush setting, Haew Narok is a popular destination for visitors seeking an escape from the hustle and bustle of city life. Whether you're picnicking, swimming, or simply taking in the sights, Haew Narok offers a truly unique and memorable experience.
Palio Khao Yai
Palio Khao Yai is a shopping, dining, and entertainment complex that offers a fun and lively atmosphere in the heart of the Khao Yai resort area. With its trendy shops, delicious restaurants, and exciting activities, Palio is a popular visit for tourists seeking a little bit of city life.
From shopping for souvenirs and local products, to trying traditional Thai dishes, to taking in a movie or exploring the art exhibits, Palio has something to offer for everyone. With its fun and convenient attractions, Palio is an unmissable destination for those travelling to Khao Yai alone, with friends or family.
Khao Yai Art Museum
The Khao Yai Art Museum is an unparalleled destination for art and cultural aficionados, boasting a diverse selection of art from both Thai and international artists of many styles and mediums.
The museum itself is a work of art, with its stunning architecture and lush garden setting. Whether you're admiring the paintings, sculptures, or photography, the Khao Yai Art Museum offers a truly immersive and thought-provoking experience. For those interested in delving into the creative side of Khao Yai National Park, the museum is a must-see, boasting both its spectacular natural beauty and rich cultural heritage.
Things to do in Khao Yai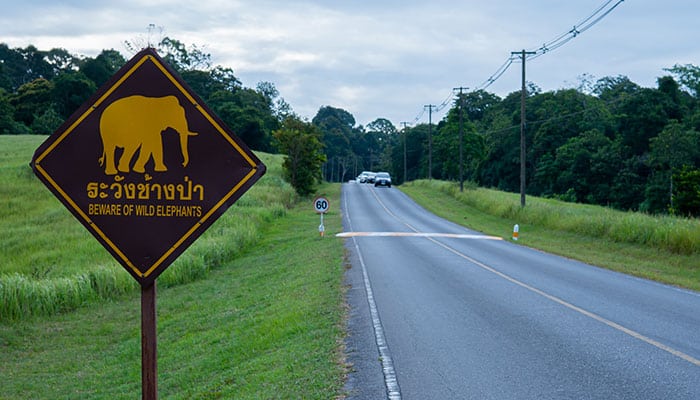 Khao Yai National Park
For those who love being in the great outdoors and seeking a bit of adventure, hiking is a must-do activity in Khao Yai National Park. With its diverse terrain and breathtaking scenery, hiking in Khao Yai offers an unparalleled experience. Hiking is the perfect way to explore a park's beautiful scenery and observe its wildlife, whether you are looking for an easy walk or an ambitious trail. There is something for everyone, from novice trekkers to experienced hikers – there is a wide selection of trails to choose from.
Camping Adventure
If you're looking for a true escape from the city and a chance to immerse yourself in the beauty of Khao Yai, camping is a must. With its lush green landscapes and diverse wildlife, the park offers the perfect setting for a camping adventure. Whether you're roughing it in a tent or enjoying a cozy stay in one of the park's camping huts, camping in Khao Yai is a unique and unforgettable experience.
Birdwatching in Khao Yai
Khao Yai is a birdwatcher's paradise, with a rich variety of species to observe and admire. Whether you're a seasoned birdwatcher or just starting out, Khao Yai offers a chance to see a diverse range of birds in their natural habitat. From colorful parrots and exotic hornbills to majestic eagles and shy owls, birdwatching in Khao Yai is a must for anyone interested in feathered friends. With its scenic trails and serene setting, birdwatching in Khao Yai is a truly peaceful and rejuvenating experience.
Getting to Khao Yai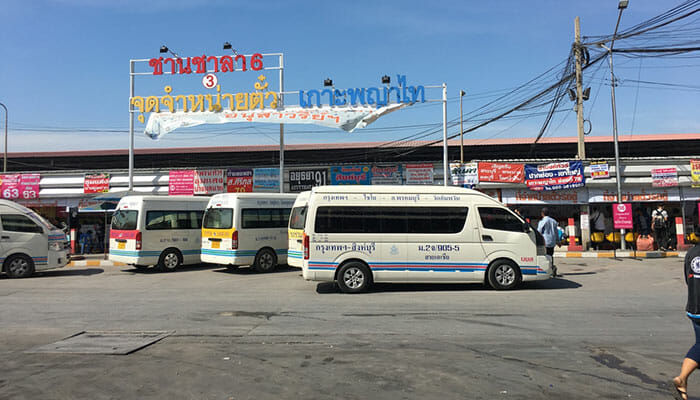 Bangkok to Khao Yai
Traveling from Bangkok to Khao Yai is a popular trip for tourists in Thailand. The shortest road distance is about 125 km, but due to traffic in Bangkok and the condition of the roads outside of cities, the trip can be slow.
You can travel there by bus, minivan, train, or private taxi. Going by private taxi is the fastest and most flexible option, although it is the most expensive. You can book private taxis and choose from several different options and prices, including cars, SUVs, and 9-passenger minivans. The quickest way to get to Khao Yai is by private taxi, which takes about 3 hours.
For independent or budget travelers, going by minivan or bus from Bangkok to Khao Yai is a cheap option. When looking for alternatives to traveling from Bangkok to Khao Yai, one should take into consideration the lack of flexibility, being tied to a bus schedule, and sharing a trip with other travelers. To learn more about the different options available, please refer to Bangkok to Khao Yai – Go by Taxi, Bus/Minivan or Train.
Ayutthaya to Khao Yai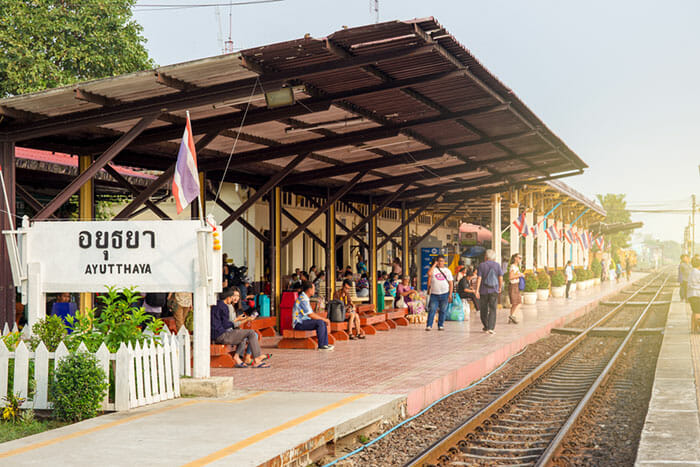 The trip from Ayutthaya to Khao Yai covers approximately 180 kilometers and can be completed through various modes of transportation.
Private car or taxi: For the utmost convenience and comfort, you can hire a private car or taxi to take you directly from Ayutthaya to Khao Yai. The trip typically takes around 3 hours, depending on traffic conditions. This option provides flexibility in terms of scheduling and allows you to make stops along the way.
Train and bus: If you prefer a more budget-friendly and authentic experience, consider taking a train from Ayutthaya to Pak Chong, the gateway to Khao Yai. The journey lasts about 2 to 2.5 hours, offering a chance to enjoy the scenic countryside. Once you arrive in Pak Chong, you can take a local songthaew (shared taxi) or a bus to the park entrance, which is another 30-40 minutes away.
Guided tour: For a hassle-free experience, booking a guided tour from Ayutthaya to Khao Yai is an excellent choice. Many tour operators offer day trips or multi-day packages that include transportation, park fees, and guided activities. This option allows you to relax and fully immerse yourself in the beauty of Khao Yai, while leaving the logistics to the experts.
Regardless of your choice, traveling from Ayutthaya to Khao Yai promises a memorable journey filled with rich cultural heritage and breathtaking natural wonders.
Did you find this guide useful?
Click on a star to rate it!
Average rating: / 5. Vote count: