A bustling commercial hub and popular shopping destination, the city of Hat Yai is filled with markets including the famous Khlong Hae Floating Market, while outside the city you can rise above the streets by cable car and enjoy the views. While not as busy or filled with quite as many attractions as Bangkok, Hat Yai makes a good alternative to the congested capital city, and, when you've had your fill of Hat Yai's sights and sounds and want a change of pace, travel to the island of Koh Lipe, in the Andaman Sea. Koh Lipe is not known as a party island but as a place to relax on the beach, swim and dive in the turquoise waters, and enjoy the serenity.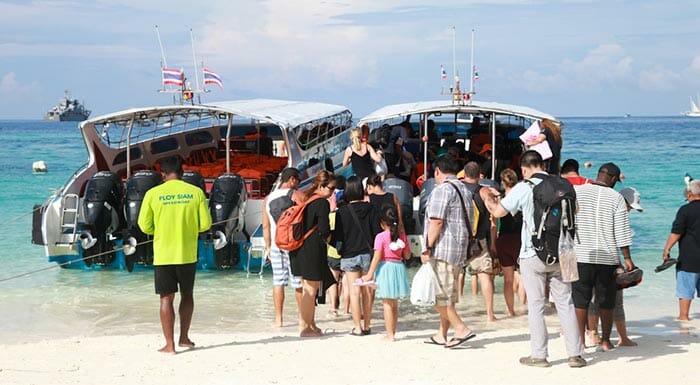 Options for Travel from Hat Yai to Koh Lipe
As the crow flies it's about 140 kilometers (87.5 miles) from Hat Yai to Koh Lipe but unfortunately your journey will be longer! Being a small island, Koh Lipe does not have its own airport, in fact, the closest airport is at Hat Yai so it's quite likely you will have flown down to Southern Thailand from Bangkok and are now looking for the best ways to travel from Hat Yai to Koh Lipe. With no airport, your journey to Koh Lipe will have to include a boat trip, and while you may see it referred to as a ferry, you'll usually be traveling by speedboat. There are a number of different piers from which boats depart from the mainland, the best option for getting from Hat Yai is the Pak Bara Pier. Boats operate from Pak Bara year-round, even during the low season, so this is in fact the only option if you're traveling from Hat Yai to Koh Lipe during this time (mid-June to mid-October).
From Hat Yai Bus Station to Koh Lipe by Van and Ferry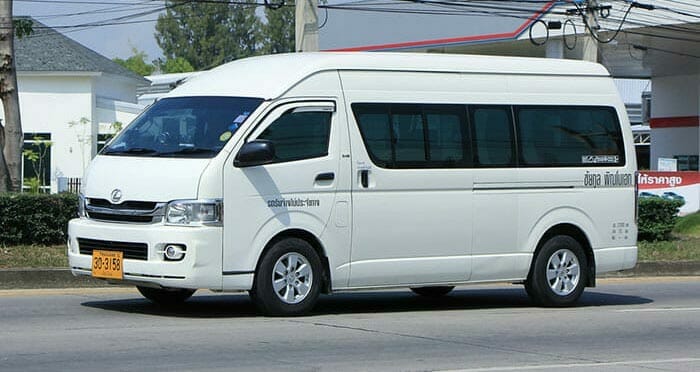 There are a few different tour companies that can get you from Hat Yai to Koh Lipe, depending on where in Hat Yai you're starting your journey. Vans depart from the bus station, the railway station, and some taxi companies will even pick you up from your hotel, or if you've just flown down from Bangkok, you may prefer a pick-up direct from the airport – more information on all of these options below.
Coming from the bus station in Hat Yai to Koh Lipe, you can travel with Satun Pakbara Speed Boat Club or with Smart En Plus. Both services are comparable and should take the same amount of time (around 5.5 hours), but generally a ticket with Smart En Plus will cost a little more.
You can book either of these options through 12Go. Booking is instant on their website and refunds are available if your plans change.
From the Airport at Hat Yai to Koh Lipe

We would strongly recommend you spend some time in Hat Yai exploring its markets, but if you've just caught a flight to Hat Yai from Bangkok and want to go to Koh Lipe first, it's easy to do this. Booking through 12Go you will see plenty of options for tour companies offering combined tickets for a van and ferry from Hat Yai to Koh Lipe. Smart En Plus and Satun Pakbara Speed Boat Club, mentioned above, also operate these services, plus other options include Jolly Travel and Sukhothai Tour Hat Yai. Prices are very comparable across all four companies, and the main difference is the schedule; quoted journey times are between 4.5 to 5.5 hours.
All of these tour operators, except for Smart En Plus, also provide a combined ticket from Hat Yai Railway Station to Koh Lipe and the duration is again between 4.5 and 5.5 hours.
Pickup from Hotel in Hat Yai to Koh Lipe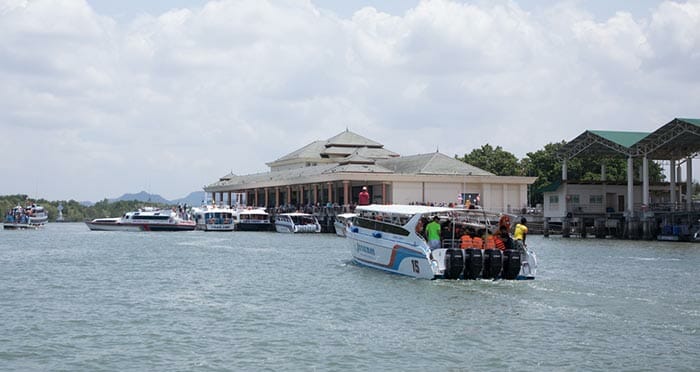 If you have been spending a few days exploring Hat Yai, then the most convenient way to get to Koh Lipe is to buy a ticket for pickup direct from the hotel you're staying in. This saves you having to travel to the bus station or railway station first, giving you extra convenience, and saving you time and money. Again, these tickets can be booked online through 12Go, and when you search for the options for travel from Hat Yai to Koh Lipe you'll see all of these results on one page, allowing you to compare services, schedules and prices very easily.
You can consider three different tour companies for hotel pickups in Hat Yai: Sukhothai Tour Hat Yai, Smart En Plus, or Satun Pakbara Speed Boat Club.
Although ferries do operate year-round from Pak Bara to Koh Lipe, the number of services operating each day are reduced over the low season, so look into this when making your travel plans. There should be a 9:30am and an 11:30am ferry to Koh Lipe throughout the year, plus during high season there may also be a ferry at 10:30am, 2:30pm, 3pm, and 3:30pm, although these do vary.
If you're someone who is prone to getting sea sick we would advise that you don't travel in the low season when the weather will be worse and the sea choppier. Even during the better weather months, it can be a fairly rough crossing from Hat Yai to Koh Lipe. You're going to notice the conditions more because they are not large ferries – the smaller the boat, the rougher it will seem. Just bear this in mind when booking, and perhaps change your plans if the water looks rough!
How long does it take from Hat Yai to Koh Lipe?
From Hat Yai you'll have to take a van, bus or taxi across to the ferry pier on the west coast of the Thai mainland. There are pickup points from the Hat Yai's airport, railway and bus stations, and hotels available when you buy combined tickets through 12Go. The entire journey takes between 4.5 and 5.5 hours, including the speedboat to Koh Lipe.
How do you get to Koh Lipe?
Situated in the Andaman Sea in Southern Thailand, Koh Lipe is a very small island that's accessible only by boat. In the high season there are ferries and speedboats arriving from places like Trang, Phi Phi, Pak Bara, and even Langkawi in Malaysia. In low season there is only a speedboat from Pak Bara. All of these options can be booked online through 12Go.
How do I get from Hat Yai Airport to Koh Lipe?
To get from Hat Yai Airport to Koh Lipe you'll need to take a van or bus and then a ferry. You can get tickets for these independently, but the best choice is to book through 12Go as they sell combined tickets that include the transfer to the pier and then the ferry, with guaranteed connections. Journey times vary from 3.5 to 5.5 hours.
How useful was this post?
Click on a star to rate it!
Average rating / 5. Vote count: