As the country's capital, the city of Hanoi is a great place to start your journey around Vietnam. Visit its bustling Old Quarter and see the French, Chinese and Southeast Asian influences in its architecture and culture. Wander through its parks and monuments and see beautiful pagodas, or learn more about the city and its people in its museums. After this great introduction to Vietnam, head out to explore the scenic side to this country. Phong Nha – Ke Bang National Park features the best of Vietnam's scenery with its caves that are accessed by boat, its ancient limestone karsts, and places to trek or mountain bike. This UNESCO World Heritage Site is spectacular!
Read about:
• Hanoi to Phong Nha by Bus
• Hanoi to Phong Nha by Flight
• Hanoi to Phong Nha by Train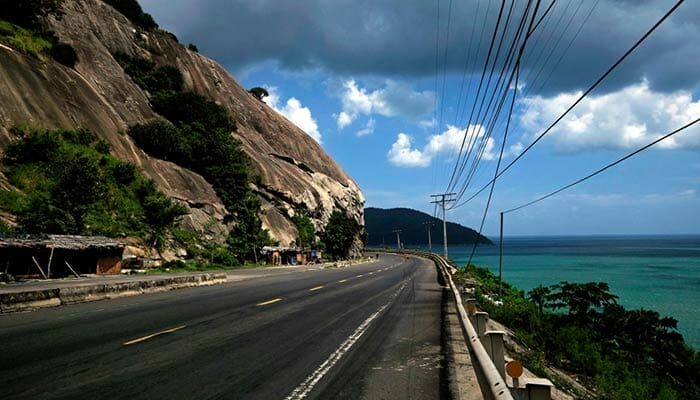 Options for Travel from Hanoi to Phong Nha
The shortest distance by road from Hanoi to Phong Nha is around 500 kilometers (312 miles), so be prepared for a long journey if you choose to travel by bus. You can get from Hanoi to Phong Nha by train, but this is also a long journey which is added to because you will have to get from the railway station to Phong Nha. The fastest way to get to Phong Nha is to fly. Flying cuts out a lot of kilometers, but again, you will have to transfer from the airport to Phong Nha itself which does add time and money.
Hanoi to Phong Nha by Bus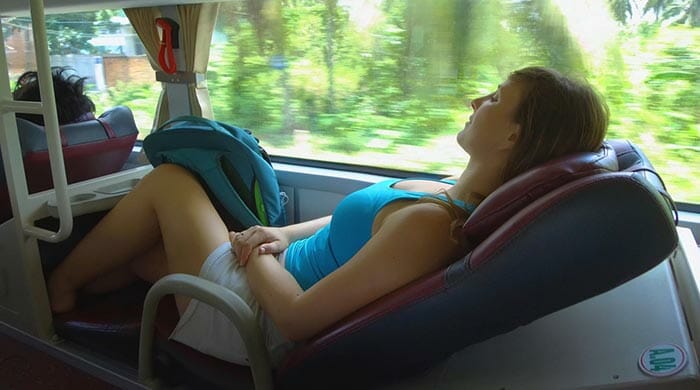 Traveling by bus from Hanoi to Phong Nha does take a long time, but there are several advantages to going this way. Aside from a very expensive taxi (which we would not recommend!), buses are the only form of transport that will take you all the way to Phong Nha itself. The service is not exactly door-to-door, but it's the best thing! Buses depart from the center of Hanoi and drop you off on the main street within Phong Nha, where the park's accommodation and other services are located. This means you should only have a very short walk to your hotel or hostel from the bus stop.
The other big advantage with going by bus from Hanoi to Phong Nha is that it's cheap. Buses are almost always the most affordable way to travel and that's certainly true of this route in Vietnam. You may be able to get a train ticket for not much more than the bus (depending on the class of ticket) but you will then have to add on the transfer costs, making bus travel easily the cheapest way to go.
So, the buses are cheap and convenient, but there is a downside – it takes a long time to get from Hanoi to Phong Nha by bus! There are a few different companies who operate this route and their schedules suggest that travel times will be somewhere between 9 to 10.5 hours. Timings vary because some of the companies will take more stops than others, or stop for longer. Getting a break from the bus and the chance to get out and stretch your legs, buy snacks etc, is great, but whichever way you look at it, you're still going to be on that bus for a very long time!
You can book bus tickets with Grouptour through the travel website 12Go.asia. They have just one departure per day from Hanoi to Phong Nha, leaving Hanoi at 6:30pm and traveling overnight. The bus arrives around 5am in Phong Nha. This bus is a Semi Sleeper so it's not a full sleeper with beds, but it does have seats that are reclined a long way back so that passengers are almost lying down. A couple of other bus companies travel this route once per day as well, so if you find that Grouptour is full, you could try booking with Camel Travel, Queen Café, or Hung Thanh, all of whom travel overnight and have sleeper buses.
Flight from Hanoi to Phong Nha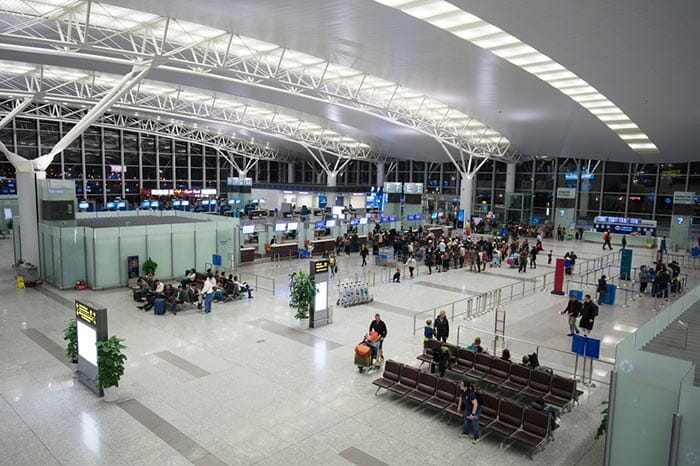 From the cheapest to the most expensive way to travel from Hanoi to Phong Nha, catching a flight will save you a lot of time, but it does cost the most money. Luckily there are two airlines who fly this route, directly, so you can shop around a little to find the best deals on your plane tickets. Remember that booking as far as you can in advance will usually get you a cheaper seat, but check all of the airlines to see who's offering discounts on this route too. Vietnam Airlines and Bamboo Airways are currently providing direct services, ad you can book your tickets with Vietnam Airlines online at 12Go.
Although flying seems like the quickest way to get from Hanoi to Phong Nha, do consider the extra time it will take. Noi Bai International Airport is about an hour from the center of Hanoi, so you'll need to add the time and cost of getting to the airport. You will then be flying for about one hour, arriving at Dong Hoi Airport, and having another hour transfer to Phong Nha. Add in the time at the airport as well as you're actually looking at around 5-6 hours. Considering this doesn't save you too much time over the bus, you'll have to decide if the extra expense is actually worth it.
Hanoi to Phong Nha by Train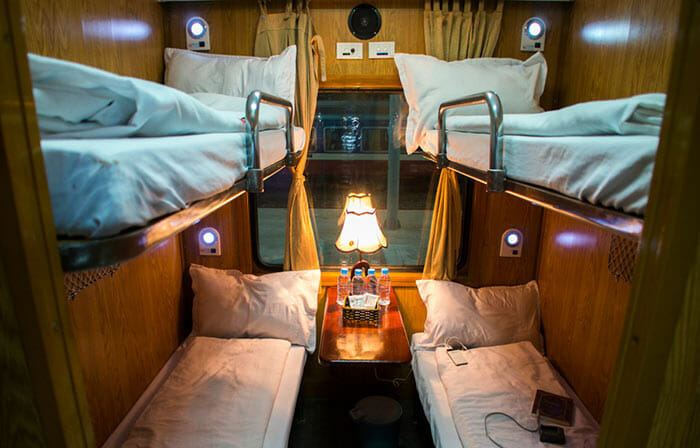 Like the flights, trains do not get you all the way to Phong Nha, instead taking you either to Minh Le or to Dong Hoi from where you'll have to transfer by bus or taxi. The advantage of trains over the flights is that it departs from right in the heart of Hanoi so you won't have a lengthy drive out of the city to begin with. Trains also have the advantage of being cheaper than flying, and they are arguably more comfortable than traveling by bus on such a long journey!
When you add the train journey and the transfer time, you're not necessarily saving yourself any time over the bus, and it is more expensive, but traveling by train from Hanoi to Phong Nha is fun and rewarding. Travel by day and you'll get to enjoy some amazing Vietnamese scenery, or opt for night train and buy a Sleeper ticket so you can have a bed and – hopefully – get some sleep. Traveling overnight is good because you don't lose a day out of your vacation and it saves the cost of another night in a hotel room.
Trains, buses and flights from Hanoi to Phong Nha can all be booked online with 12Go where you can compare the prices, ticket types and schedules all on one page, giving you all the information you'll need before going ahead and deciding which form of transport you'd prefer.
Did you find this guide useful?
Click on a star to rate it!
Average rating: / 5. Vote count: