Donsak Pier is probably one of the best known ferry piers in Thailand, serving some of the most popular islands with ferry routes from the mainland. This is where you will more than likely be starting your voyage to Koh Samui or Koh Phangan, and although there are other piers and ports that you could use, Donsak is by far the most commonly used for the islands in the Gulf of Thailand.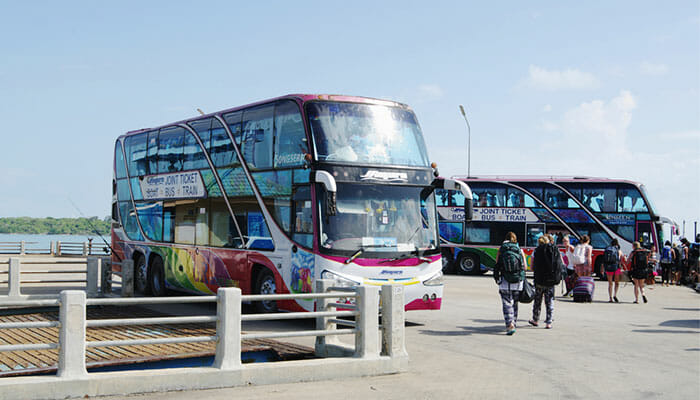 Donsak Pier is closest to Surat Thani Town, but not right in the town itself. It is located north east of Surat Thani on a small peninsula and is roughly an hour's drive from Surat Thani town, or about an hour and 45 minutes from Surat Thani Airport or Train Station. If you are heading for Donsak Pier from the town, train station or airport, there are very good connections from all of these places, with plenty of buses available to drive you, or there are often all inclusive tickets that include transfers to Donsak if you have come by bus from Bangkok, for example, or you're buying your ferry ticket in advance with a transfer included.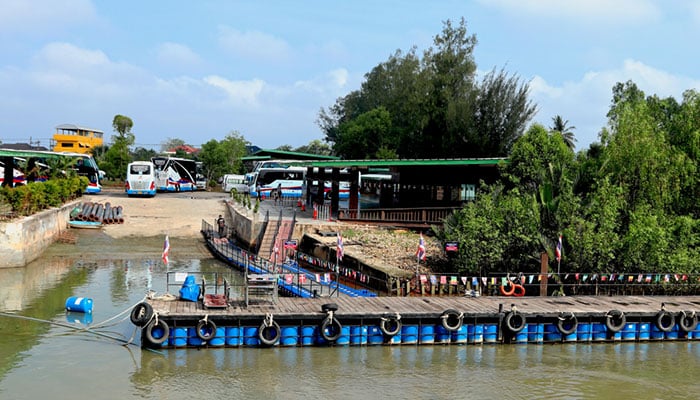 Donsak Pier is the busiest pier and is used by the most ferry companies but there is another option if you're staying right in Surat Thani town… Lomprayah has a high-speed ferry from Tapee Pier right near the center of town that goes to Koh Samui and takes about 90 minutes. The drawback is that this service is usually only once per day while there are multiple services available from Donsak Pier to Koh Samui, Koh Phangan and other islands, giving you far more options and making it easier to coincide a ferry with your travel plans.
Donsak Pier Ferry Services and Destinations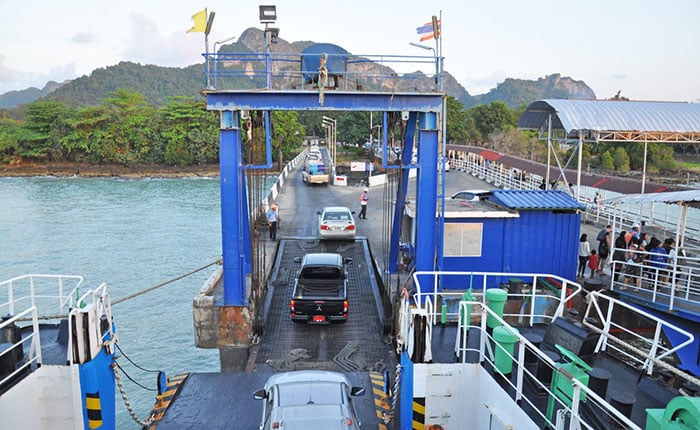 Donsak Pier actually has several different piers all widely known as Donsak, so do make sure that you are going to the correct one depending on which ferry company you are using. There are two quite close to each other – Seatran and Raja Ferry, plus there is another pier several kilometers to the west which it appears that Lomprayah is now using. After cancellations of services due to Covid, things are now starting to get back to normal, but this does mean that schedules and destinations are constantly being tweaked by the ferry companies as they try to figure out what kind of demand there will be for their services, and where are the best departure and arrival points for them to use. For this reason, while this article is hoped to be as up to date as possible, please do make sure to check and double check which ferry company you are using, and which pier, at Donsak or otherwise, you will be departing from.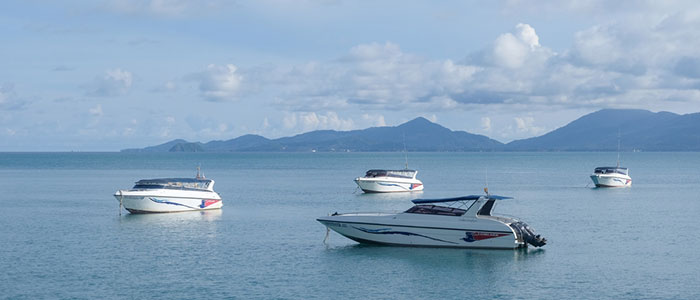 The good news is, that even with changes taking place to schedules all the time, especially coming into the peak season, there will always be a number of options for ferries and high-speed boats to take you from Donsak to Koh Samui, Koh Phangan (Thong Sala), Koh Tao and other islands. Lomprayah, for example, currently has two high-speed catamaran services from Donsak Pier at 11:00 and 14:30, calling at Koh Samui (Nathon Pier), Koh Phangan, and then Koh Tao, and because this is a high-speed service it is very fast, getting you to Koh Samui in just 45 minutes.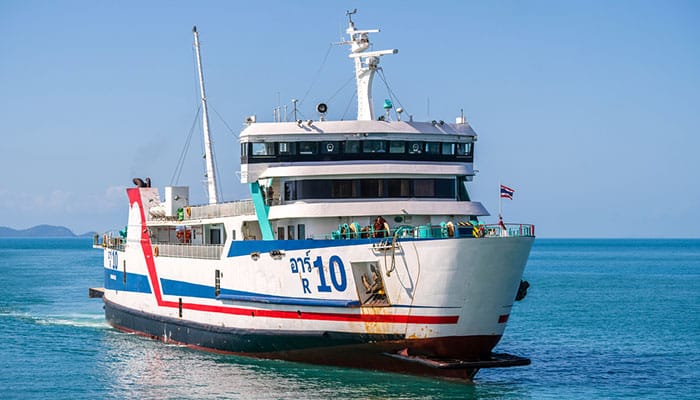 Other options include Raja Ferry. This is a much larger and slower ferry from Donsak Pier that will provide you with a calmer and steadier ride than a catamaran. They have now increased daily ferries from Donsak to nine sailings, starting as early as 05:00 and the last departure at 18:00. Ferries to Koh Samui's Lipa Noi take 90 minutes. And with Seatran there are now 12 sailings from Donsak Pier to Nathon on Koh Samui, also taking 90 minutes.
All of these services we have mentioned can be booked online in advance through 12Go. Whether you just want to book the ferry from Donsak Pier to one of the islands, or you want to have a transfer included too from Surat Thani town, the airport, train station, or a number of other starting points, all of these can be booked online in advance.
Tickets are also available from right at Donsak Pier, but with great options for booking in advance, and affordable transfers available as add-ons, it makes sense to book in advance, especially if you're traveling at busy times.
Facilities at Donsak Pier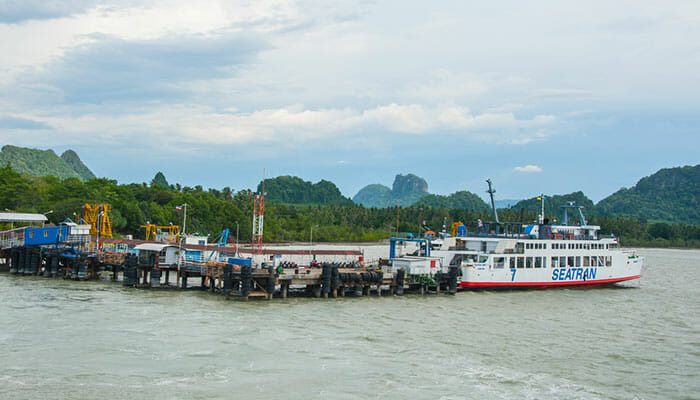 The small town of Donsak is closest to the Lomprayah Donsak Pier so there are more facilities close to this pier than to the Raja Ferry and Seatran piers. Being a town, you have essential services here if you need something urgently before getting on your ferry, including a hospital, grocery stores, some other shopping and dining. However, this is not right on top of the pier so would involve a long walk or perhaps a taxi service. In the area around Seatran and Raja Ferry Donsak Piers there are a limited number of places to eat outside of the pier.
Of course, it's more convenient to make use of the services and facilities that are available actually at the pier, rather than outside, allowing you to pick up what you need without worrying about leaving the pier and getting back in time for your ferry. You will definitely find places to buy snacks and drinks at each of the Donsak piers, and a full meal if you want one. There are also ATMs and seating areas to sit and watch TV if you have a longer wait.
How useful was this post?
Click on a star to rate it!
Average rating / 5. Vote count: