Going from Chiang Mai to Koh Samui is like traveling to a different country. Chiang Mai has the authenticity you'll find in Northern Thailand. It is a gem filled with hundreds of Buddhist temples and surrounded by scenic mountains. With so much to see and do, Chiang Mai is one of Thailand's top tourist destinations and one of the greatest in the world. Come to Chiang Mai to experience Thai culture at its finest before heading to one of the country's top beach destinations. Koh Samui is perfect for spending time on the beach by day and partying by night. It is also great for elephant tours, snorkeling, and more. So, what's the best way to travel from Chiang Mai to Koh Samui? Read on to find out!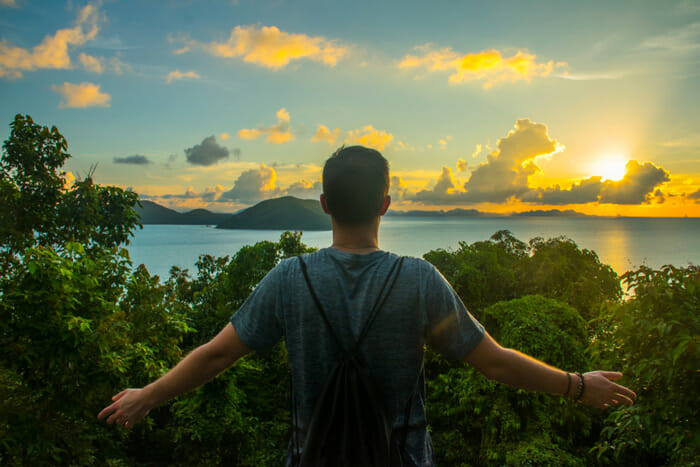 Options for Travel from Chiang Mai to Koh Samui
It's easy to forget how large Thailand is until you decide to take a journey like Chiang Mai to Koh Samui! Traveling by land and water, the distance between the two is around 1,450 kilometers (over 900 miles), quite a trek. Going by flight will cut out a lot of those miles as it's a more direct route. Until recently, there were no direct flights from Chiang Mai to Koh Samui, so going by train or road and then ferry was the main travel option. There were, and still are, flights via Bangkok to Koh Samui, so this is always another option if necessary.
Chiang Mai to Koh Samui by Bus, Train and Ferry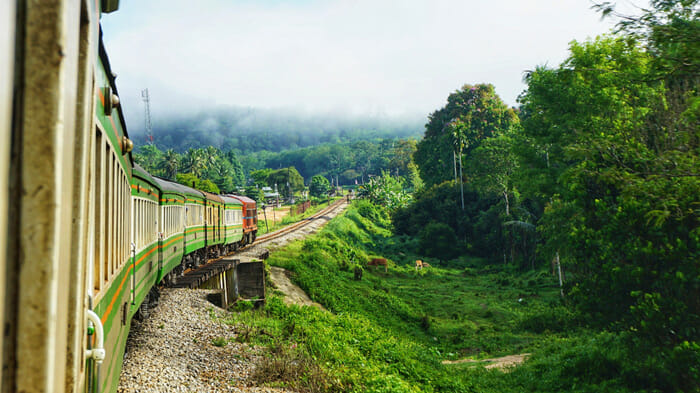 We like to give all the different travel options when discussing the best way to get from Chiang Mai to Koh Samui, so we'll touch briefly on traveling by bus, train, and ferry. While it is possible to go this way, it's a long and arduous journey that takes around 24 hours. The greatest advantage of traveling to Koh Samui by bus, train, and ferry is that it's cheaper than flying. The only other advantage is the opportunity to see so much of the Thai landscape when traveling overland. The scenery around Chiang Mai is stunning. On the plane, you will miss out on the beautiful landscape once it reaches altitude. Even so, we recommend flying if you can spare the extra money!
Flights from Chiang Mai to Koh Samui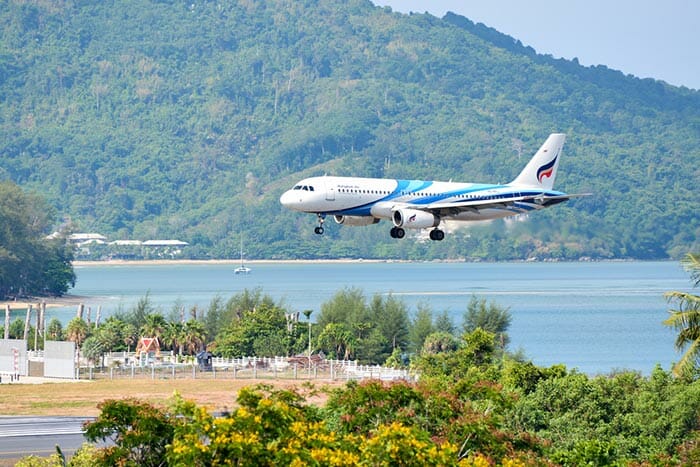 With direct flights from Chiang Mai to Koh Samui, this is by far the easiest way to travel. The direct flights take less than 2 hours. By noon, you could be soaking up the sun on one of Koh Samui's beaches! The bad news is that there is only one airline operating this route, Bangkok Airways. And they have only one flight per day and keep ticket prices high. To get the best deal, you should book your flight from Chiang Mai to Koh Samui as early as possible. The closer you wait until the day of departure, the more expensive the ticket will be, and you risk finding that the flight is full already.
Bangkok Airways currently has only one daily flight at noon, taking one hour and 45 minutes. Even adding the transfer time to and from the airport at either end, flying still beats any other mode of transport, hands down!
If you'd like to save a little more money and have more flexibility, you could also consider connecting flights. There are dozens of flights daily from Chiang Mai to Bangkok. For the second flight: Bangkok to Koh Samui there are around 15 departures per day. Going this way from Chiang Mai to Koh Samui will take longer than the direct flight, but again, you're saving considerable time compared to traveling by bus and ferry, or by train and ferry.
So, in our opinion, the best to travel from Chiang Mai to Koh Samui is definitely by flight!
How useful was this post?
Click on a star to rate it!
Average rating / 5. Vote count: