Time to leave the city streets of Bangkok behind for Koh Lanta, a relaxed and small island. Busy Bangkok has temples, malls, nightlife, and an intensive atmosphere. Now you're craving something quieter, somewhere to relax. It is a challenge to find the best beach destination in Thailand. Koh Lanta beats the rest by combining a relaxed atmosphere with modern infrastructure. Not only that, Koh Lanta is still as pretty as a picture.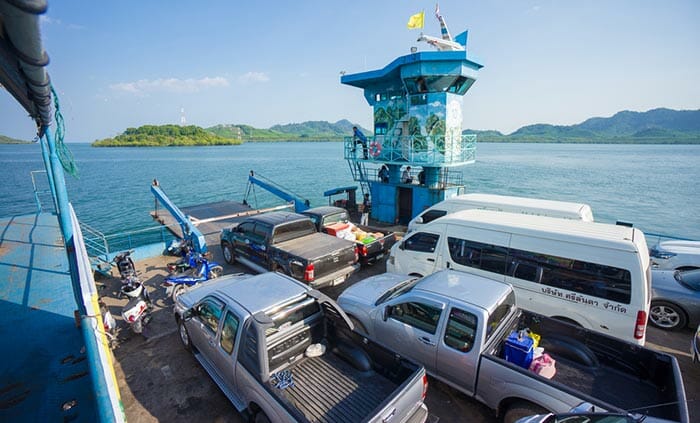 Ways to Travel from Bangkok to Koh Lanta
It's a long way from Bangkok to Koh Lanta! As the crow flies it's about 700 kilometers (437 miles), but by road, it's even longer than that. Following where the road goes, through towns and cities getting down to Koh Lanta, on Thailand's eastern coast, can be quite the chore. But, if you are looking for a little piece of paradise, the long journey is worth it. The best way to travel such a long distance is by flying. This is possible, although it still requires a little extra work. The most popular way to travel from Bangkok to Koh Lanta is by bus because it's affordable. You can get combined tickets that will take you all the way there, but, this is a very slow option for travel. Read on to find out more about all these options.
Flight from Bangkok to Koh Lanta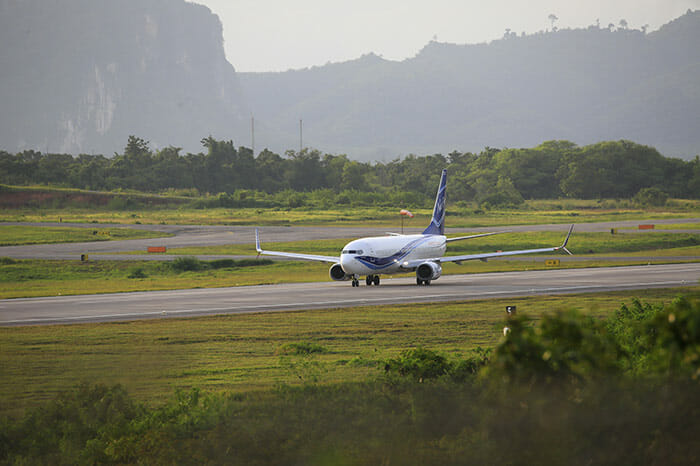 The quickest way to get from Bangkok to Koh Lanta is by flight, but, as mentioned above this is not as straightforward as it may sound. To begin with, there is no airport on any of Koh Lanta's islands so the closest you will be able to fly is to Krabi Airport, on the mainland. From there you will have two options: either a speedboat or a private minivan. The speedboat is a great way to travel – upon leaving Krabi Airport you'll first need to take a minivan to the coast, and then hop onto the speedboat for your thrilling transfer to your Koh Lanta hotel. Depending on sea conditions, this transfer should take between 1 hour and 1.5 hours.
If a speedboat is not your thing, a private minivan can instead transfer you from Krabi Airport to Koh Lanta, but this will take longer. The minivan section of the journey will be somewhere between 2.5 and 3 hours. Even so, when you add this to the 70-minute flight, traveling from Bangkok to Koh Lanta this way is still faster than the alternatives.
The drawback with flying is the cost; it's always going to be the most expensive. Shop around and book early for the best deals. You can choose from Bangkok Airways, Thai Vietjet Air, Thai Airways, and Thai Smile for flights out of Bangkok's Suvarnabhumi Airport. Out of the Don Mueang Airport options are Thai Lion Air, Thai AirAsia, and Nok Air flying.
Direct Bus from Bangkok to Koh Lanta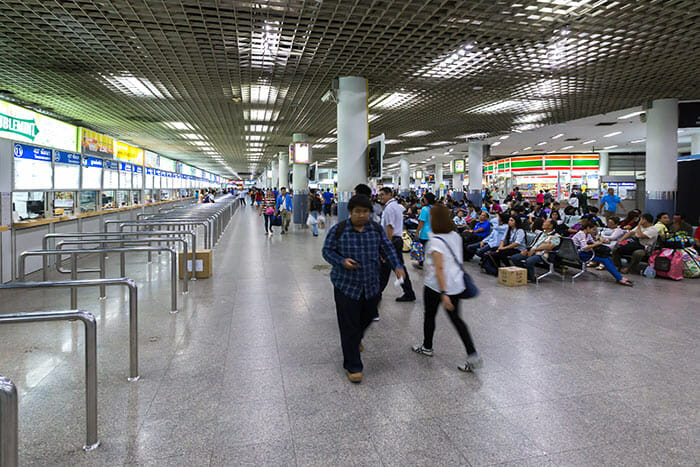 For the die-hard, budget-conscious travelers, a bus is usually the only option! It's the cheapest way to travel from Bangkok to Koh Lanta. Because you'll be traveling overnight you are also saving yourself the cost of a night in a hotel, so this makes it an even more cost-effective way to travel. But, there are drawbacks, the time it takes, and the fact that being cooped up in a bus for so long is not to everyone's taste.
Transport Co Intl provides buses from Morchit Bus Terminal in Bangkok that will take you to Hua Hin Pier (yes that is the name!). From here, it is a short ferry ride across to Koh Lanta Noi (the small island). From here you'll then want to travel onwards to Koh Lanta Yai – the bigger island where most of the beaches and hotels are.
So, although the bus is cheap, this particular ticket does not take you to Koh Lanta, instead leaving you to catch a ferry and some sort of taxi to your final destination. Having said, this, it would not usually be a problem at all to find a company at Hua Hin Pier that can offer you a combined ticket to get you the rest of the way there.
Bangkok to Koh Lanta by Bus and Ferry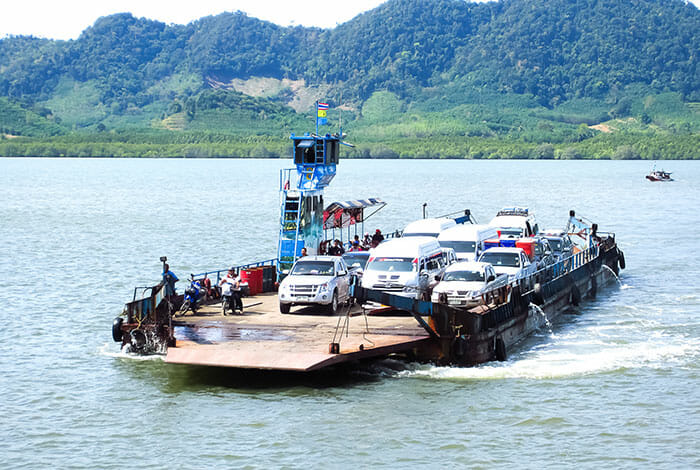 If the idea of being dropped at Hua Hin Pier and then left to find your way to Koh Lanta does not appeal, don't worry, as there are several other options available to you! You can travel with Paradive Travel departing from Hua Lamphong in Bangkok. You will be using a bus and a van on this trip, and taking a ferry across to Koh Lanta. There are a few changes involved, but, you will be directed by Paradive staff about where you need to go and when. Once at Koh Lanta, you will arrive at Saladan Pier which is at Ban Saladan, one of the main villages on the island. From here you can easily get to where you need to go.
This combined ticket is more expensive than only the bus, but not that much more expensive. Especially when you consider going by bus you will still have to buy another ferry ticket to Koh Lanta.
Jolly Travel Bangkok is another option for getting from Bangkok to Koh Lanta. Their bus and ferry ticket is about the same price as with Paradive but they leave from Khao San Road instead. Jolly Travel is a reputable company, but be aware, if you are departing from Khao San Road, because many unscrupulous tour companies are operating from there. Bus and ferry combined journeys will take somewhere around 16.5 to 18.5 hours.
A final option, if you don't fancy being on a bus for such a long time, is to break your journey up. You could travel to Surat Thani and stay there for a night or two before getting a bus to Koh Lanta.
How useful was this post?
Click on a star to rate it!
Average rating / 5. Vote count: