Specializing in getting tourists from Thailand's capital, Bangkok to some of the country's best known and most visited island destinations, Songserm operates both buses and ferries, and sells convenient joint tickets for all of its routes. Along with some of their major competitors, Songserm is one of the largest transport companies in Southern Thailand and is very well known. Offering bus and ferry tickets at reasonable rates, and covering many of the country's most popular tourist routes, it's likely you'll have the option to book with Songserm on multiple occasions if you're traveling around Thailand. So, how does Songserm compare to the likes of Lomprayah and Seatran Discovery, and are they a good transport company to use? Read on to find out more.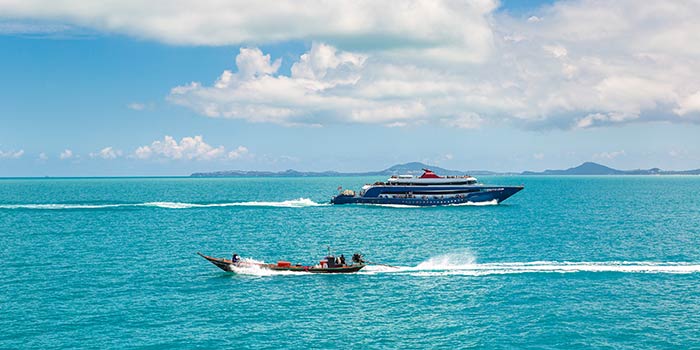 Songserm states that they were the first ferry company to operate in the region, covering the Gulf of Thailand with their express ferry services, although we've been unable to find the exact date that they started operations. Whether they were the first or not, Songserm has been ferrying passengers around the Gulf of Thailand and Andaman Sea for many years, and they're well known and well respected too.
First and foremost, Songserm is a ferry company but, recognizing the need for reliable transfers from Bangkok down to the ferry ports in the south of Thailand, Songserm diversified to provide their own bus transportation services too. This was good business sense for Songserm, and also good news for travelers as it makes it easy and cost effective to book a combined bus and ferry ticket rather than hoping there's a seat on the ferry once you arrive at the pier.

Songserm's buses depart from several places in Bangkok, including from their offices on Khao San Road, and from Hua Lamphong railway station. The norm is for buses to leave in the evening and travel overnight from Bangkok to Southern Thailand. An overnight bus has several advantages for the tourist… you're not wasting precious daylight hours cooped up in a bus as the majority of the distance traveled happens overnight. This gives passengers the chance to have a sleep – although not always possible for everyone – and it means that you're saving the cost of another night in a hotel. Overnight buses also have the advantage of getting you to the ferry pier in time for catching an early ferry, so you don't waste time there, and you can arrive at your destination earlier in the day with time to settle in before the evening.
Which island you're heading to will dictate where you get off the bus. There are several ferry ports and piers in Southern Thailand, serving different islands, so you could debark at Surat Thani or Chumphon, or at Phuket or Krabi, but you may also find that you have to change buses a few times – more on that later. The islands served by Songserm are: Koh Samui, Koh Phangan, Koh Tao, Koh Phi Phi and Koh Lanta, plus they have inter-island connections too that will get you from Koh Samui to Koh Phangan, Koh Samui to Koh Tao, and Koh Phangan to Koh Tao.
Songserm Customer Reviews

With the ability to sell joint tickets for buses and ferries from Bangkok to Thailand's most desirable islands, Songserm is a popular choice for tourists. Often their ticket prices come out a little cheaper than some of their competitors, so Songserm further becomes a popular choice with tourists who want convenient travel options at a good price. While this does all sound good, how well does Songserm actually deliver their services? Reviews of Songserm can give us some idea as to how reliable they are and how good their transport options are in terms of cleanliness, safety and customer service.
The travel website, 12Go.asia sells many tickets for travel with Songserm. The good thing about booking directly with a third party website like 12Go is that customer reviews of Songserm are completely impartial, and you can compare Songserm's reviews with those of other transport companies, and compare prices and schedules before deciding who to book with.
There are currently just over 3,000 customer reviews of Songserm on the 12Go website, and the company has an overall rating of 3.4 out of 5 stars. The higher percentages of reviews are in the 4 and 5 star categories, with almost a third (28%) giving a 5 star rating, and 26% 4 star, so certainly in terms of satisfaction, the majority of customers have been satisfied and gave a good rating and review.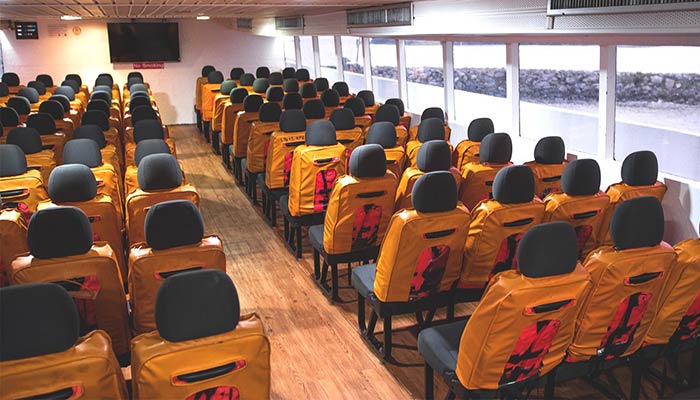 What are customers actually saying about Songserm? Well, some of the negative reviews posted recently have complained that their pickup from the hotel was late, or even did not arrive at all, and that the bus left late. However, as one customer pointed out, they had been advised that the buses often are late. This is just a fact of life in a country like Thailand, where time-keeping is not always the best. If you go with the knowledge that bus and ferry schedules are often not adhered to, you won't worry so much if you are late, and will be pleasantly surprised if you get there on time!
One disadvantage with those overnight buses from Bangkok is that you often have to wait several hours at the ferry pier, and customers have complained as they don't see the sense in departing Bangkok at a certain time if you then have to wait for hours for the ferry. However, Songserm, and indeed many other transport companies, design their schedules to take into account the fact that there can often be delays along the way and that the buses often depart later than scheduled anyway.
Cleanliness levels of buses and ferries have been criticized recently too, and some customers have complained that there was a lack of communication letting them know what they were supposed to do or where they were supposed to go when the bus dropped them off. Again, these are quite common problems in Southeast Asia and the levels of service and communication can vary greatly depending on which members of staff you happen to deal with and their level of English.
On the plus side there are many positive comments on Songserm's services. Customers often say that the service was good and everything went well. The buses and ferries were comfortable, and they were on time or just a little delayed.
Should You Travel with Songserm?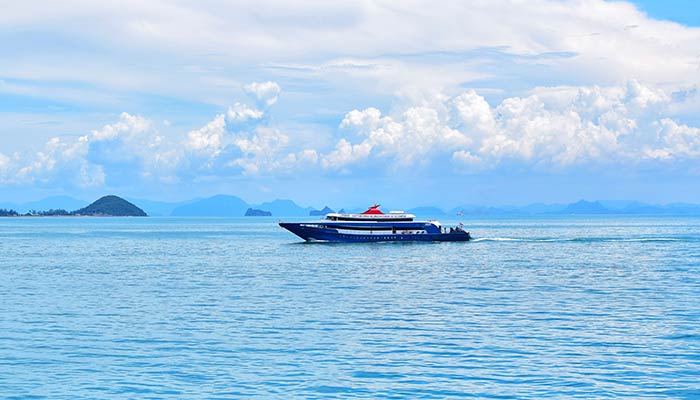 So, bearing all of those positive and negative things in mind, should you travel with Songserm? While levels of cleanliness may not always be up to the standards you would expect, tickets for buses and ferries with Songserm can be a little cheaper than their competitors, so if you want to save some money, they seem to be a good choice. While there are negative reviews, Songserm's overall 3.4 rating is good. So, if you travel around Thailand with the view that transportation is frequently delayed and that you should expect delays on all carriers, you'll have a more enjoyable trip, and there's no underlying reason why you shouldn't consider traveling with Songserm.