Nagoya had a reputation as being mainly an industrial city that wasn't worth spending any time in unless you were there on business, but it's now gaining recognition as a good place to stop on any trip around Japan. With its famous TV Tower and beautiful Nagoya Castle, this city is more than just a place to stop on the way to somewhere else. So, if you find yourself in Nagoya, spend a few days to explore! And once you're done exploring, there's Tokyo – without doubt, Japan's capital should be on your bucket list. It may be frighteningly busy, but it's an amazing place. From the neon lights and the skyscrapers, to the historic temples and shrines, and of course there are museums, shopping, nightclubs and karaoke bars, and fabulous cuisine.
Read about:
• Nagoya to Tokyo by Train
• Nagoya to Tokyo by Bus
• Flight from Nagoya to Tokyo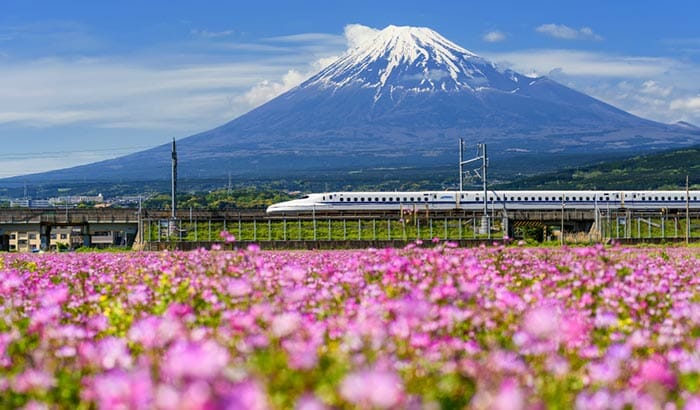 Options for Travel from

Nagoya to Tokyo

The distance from Nagoya to Tokyo in a straight line is about 260 kilometers (162 miles), but you can only travel in a straight line if you're going by airplane! The good news is that there are flights from Nagoya to Tokyo so this is a good option if you want to travel to the capital city and get there quickly, but to travel in true Japanese style, you should think about taking the train instead. The Shinkansen Train is only a fraction slower than flights, and riding the bullet train is quite an experience! Trains and flights aren't cheap though, so if you're traveling around Japan on a tight budget, the most affordable way to go from Nagoya to Tokyo is by bus.
Nagoya to Tokyo by Train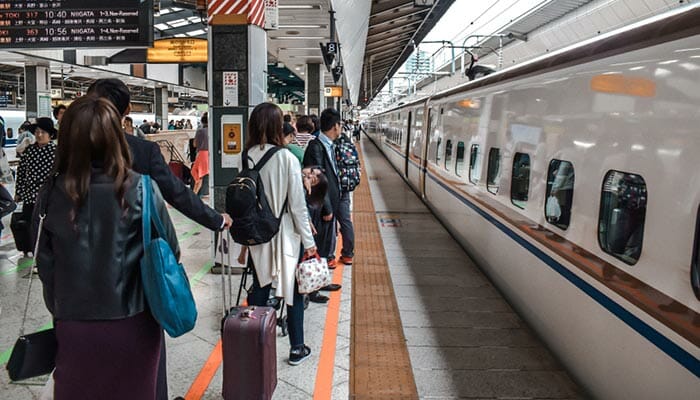 In Japan they're called the Shinkansen, but to most of the world they're known as 'Bullet Trains'! And, Japan's bullet trains are the envy of the world. Traveling at crazy-fast speeds, these trains are still incredibly safe as there has never been one fatality or injury over more than fifty years in operation. So, if you're traveling around Japan, the chances are you're going to want to try at least one journey on the Shinkansen!
Getting from Nagoya to Tokyo by train offers a great way to experience the bullet train. But before you go ahead and book your ticket, there are few things that you will need to know. Firstly, there are three different types of bullet train running the route from Nagoya to Tokyo – the fastest is the Nozomi which takes just 1 hour and 40 minutes; then there's the Hikari which takes around 2 hours; while the slowest is the older model of train, the Kodama, which takes about 3 hours. There are always multiple types of trains operating from Nagoya to Tokyo every day, so there will always be some to choose from, but it's recommended that you book your tickets in advance if you can, just to be safe.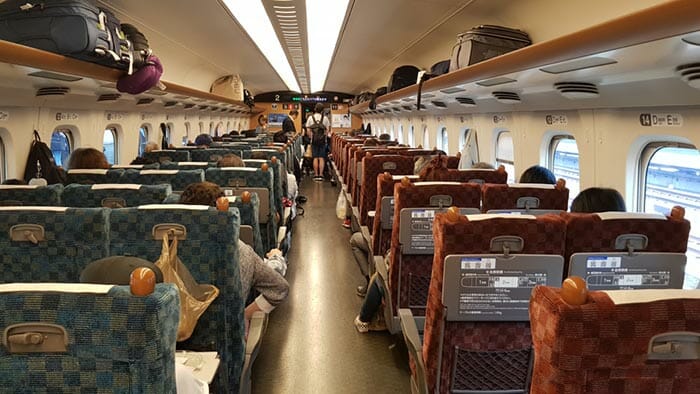 If you're just traveling from Nagoya to Tokyo and are not planning to take any other trips on the Shinkansen, you may as well buy a ticket just for that trip. You can save money by traveling on the Kodoma as there are often discount tickets available, but if you're only going to travel on one bullet train while in Japan, you may as well make it the fastest one!
Another way to save money is if you buy a Japan Rail Pass – these are especially good value for money if you're planning on taking multiple trips on the train. You can buy them for 7, 14 and 21 day periods, and you can select from an Ordinary Car or a Green Car, which is First Class. If you do buy a rail pass, be aware that you are restricted to the Hikari and Kodoma bullet trains and cannot ride on the fastest ones.
Single tickets, as well as the Japan Rail Passes, are all available to buy online through 12Go.asia. On their website it's easy to see availability and book your tickets – you just need to be aware that when you get a voucher from 12Go or a confirmation of your pass purchase, you will need to physically pick up your tickets or pass in Tokyo, or have them sent to you via EMS.
Nagoya to Tokyo by Bus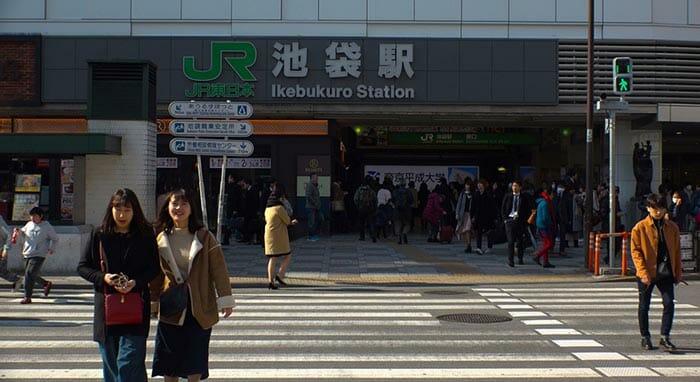 From the bullet train to the slow bus – traveling by bus from Nagoya to Tokyo is definitely the slowest way to travel, but it does have the benefit of being the cheapest way to go too. There is an Express bus service departing from Nagoya Station which brings you to the Ikebukuro Sunshine Terminal in Tokyo. This service is operated by Grace Liner and takes around 6.5 hours, departing from Nagoya at 11:15pm and arriving in Tokyo the next morning at 5:50am. There is instant booking and confirmation available if you book through 12Go.
Flight from Nagoya to Tokyo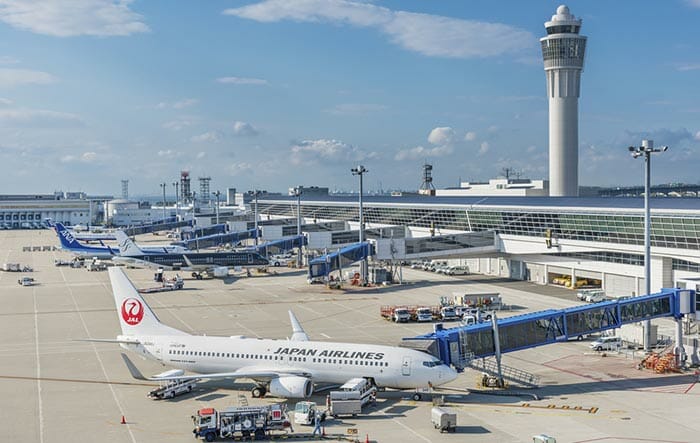 Usually flying from one city to another would be the fastest way to travel, but in Japan this isn't always the case thanks to the bullet trains! On paper, getting from Nagoya to Tokyo by air does look to be the fastest way as the flight takes between an hour and an hour and fifteen minutes, depending on which Tokyo airport you go to. But, when you add in the time to get to and from the airport in both cities, and the time you spend in the airport itself, taking the Shinkansen will work out to be the fastest way to get from Nagoya to Tokyo. Still, flying is a good option if you want the speed, but don't want to pay out for the bullet train. Some flights are quite a bit cheaper than the train, so shop around for the best deals.
In Nagoya, it's the Centrair Airport, officially known as Chebu Centrair International Airport, and you can fly from here with All Nippon Airways and Japan Airlines to either Tokyo's Narita Airport or the Haneda Airport. Tickets with All Nippon Airways tend to be vastly cheaper than they do with Japan Airlines, no matter which airport you're flying to.
While buses and flights are good options for getting from Nagoya to Tokyo, our recommendation would be to take the Shinkansen. Riding the bullet trains is an amazing experience that's not to be missed, and remember that you can buy single journey tickets, or buy a multi-day pass if you're going to be traveling to lots of different places.
Did you find this guide useful?
Click on a star to rate it!
Average rating: / 5. Vote count: