When you want to experience the best of the Philippines, there are many destinations that should be on your list! Start your visit in the busy capital city, Manila, where colonial history is evident everywhere in its historic buildings, stroll through its parks and enjoy the bayside setting, then explore the more modern side to this cosmopolitan city. From Manila, make the most of the Philippines great weather and gorgeous beaches by setting off to the province of Zambales, north of Manila.
This picturesque province is well known for its mangoes but it has plenty to see and do including spending time on the beaches, enjoying the scenery, and exploring its towns and cities. Iba is the capital, and there's the Subic Bay Freeport Zone which is popular with tourists for its duty-free shopping centers and numerous attractions for visitors of all ages.
Read about:
• Manila to Zambales by Bus
• Manila to Zambales by Taxi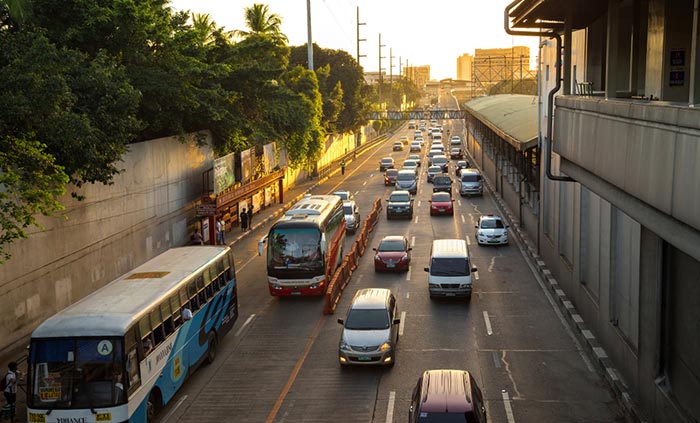 Options for Travel from Manila to Zambales
Looking at a map, it doesn't look very far to travel from Manila to Zambales, but with road travel being the only option, you have to follow the major roads and these are far from being direct! The highways going north out of Manila head towards the city of Angeles before going back to the south and then following the coast for the last part of the journey into Zambales, so the shortest road route is around 260 kilometers (162 miles). This may not sound too bad, but going from Manila to Zambales the roads are not the greatest – these are not freeway style roads as you get in some countries – so it can be quite a long trek when going by bus, with schedules suggesting anything between 4 and 8 hours. A taxi would be faster, but a lot more expensive.
Manila to Zambales by Bus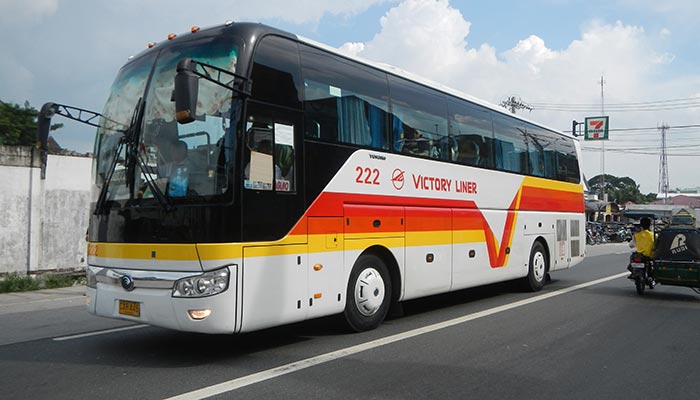 Affordable prices along with lots of different options make bus travel from Manila to Zambales the most popular choice with tourists. There are multiple bus companies, offering a variety of departure points and arrival points, so you can choose which is best for you depending on where you're staying in Manila, and on where you are heading to in Zambales.
Booking through the travel website 12Go.asia, you can see search results for all of these options, including prices per person, how long the journey takes, and what features the bus has. In addition, you can read passenger reviews to help you make your mind up, and many of the bus companies are able to offer instant confirmation when booking on this website, so this is great for peace of mind, knowing that your ticket is confirmed.
Cisco Bus and Victory Liner are the two major bus companies bookable through 12Go, and of these, Victory Liner tends to have more departures through the day, from more departure points. For example, you can go from Manila to Zambales departing from Pasay Victory Liner, in the south of Manila, to Iba or Santa Cruz. If you're closer to the north of the city, staying in the Quezon City area, you can depart from Cubao and head for Olongapo. This particular route from Manila to Zambales is a lot quicker than others as Olongapo is closer. The drive by bus will take only around 3 hours, whereas Pasay to Santa Cruz could be as much as 6 hours. The length of the journey will also dictate the cost, with Manila to Zambales buses from Pasay to Santa Cruz costing roughly double the ticket price for Cubao to Olongapo.
Victory Liner's buses are modern buses with air conditioning and usually have wi-fi and TVs onboard too. With no toilets onboard though, stops will be made along the way, depending on how long the overall journey is. The alternative, Cisco Bus, has departures from Cubao to Santa Cruz, and from Pasay to Santa Cruz, and the buses are very similar to those operated by Victory Liner, both in amenities and in cost.
Manila to Zambales by Taxi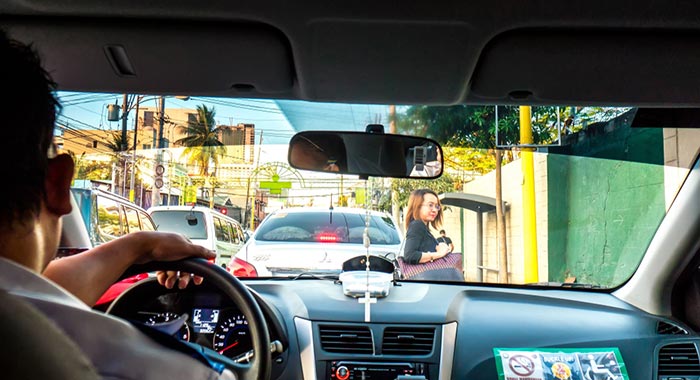 Although it is a lot more expensive, it's worth considering traveling by taxi from Manila to Zambales if you have the money, you want to get there faster and with a more personal experience, or you can share the taxi with several other passengers and split the cost between you.
Because taxis can take you door to door, this is a more convenient way to travel from Manila to Zambales. You can arrange for pickup directly from your hotel in Manila, and get dropped off right at the door of your hotel in Zambales, or at a convenient central location if you're unsure of where you want to stay.
The exact price of the taxi will depend on a number of things but is mostly dictated by how far you will be traveling. Figure out where in Zambales you want to go before looking into booking the taxi as rates can vary a lot, as can journey times. If you go to the Olongapo area for example, where the Subic Bay Freeport Zone is, the journey will be much quicker and cheaper than if you were traveling all the way to Iba.
At this time, taxis cannot be booked online through 12Go for trips from Manila to Zambales so you will have to do a search online for which companies offer these routes. A few suggestions include Grab Taxi, Dollar Taxi and MGE Taxi, but do your research and read passenger reviews before booking.
Because of the ease of booking, and multiple departure points and times, there's no doubt that going by bus from Manila to Zambales is a great idea. Tickets are affordable and the ride is comfortable. Taxis are only a better option if you really need a door to door service and don't mind the much higher cost.
Did you find this guide useful?
Click on a star to rate it!
Average rating: / 5. Vote count: