The city of Manila is many things: it's the capital of the Philippines; it's one of the oldest cities in the world; it's one of the most densely populated cities in the world; and in a lot of ways, it's a very beautiful city too. Spanish colonial architecture still stands proud, while today's skyscrapers reach far higher into the sky. If you're passing through Manila on your way to somewhere else, stop and stay a while in this interesting city before you leave, and when you're ready to go, there are many other places in the Philippines you could head to. Tacloban, for example, which for a very brief time was the capital of the country. It's known as Home of the Happiest People in the World, so you're sure to enjoy a warm welcome here! There are colonial buildings, parks and more to explore, and Tacloban is the gateway to the Eastern Visayas where there are plenty more unique things to see and do.
Read about:
• Flights from Manila to Tacloban
• Manila to Tacloban by Bus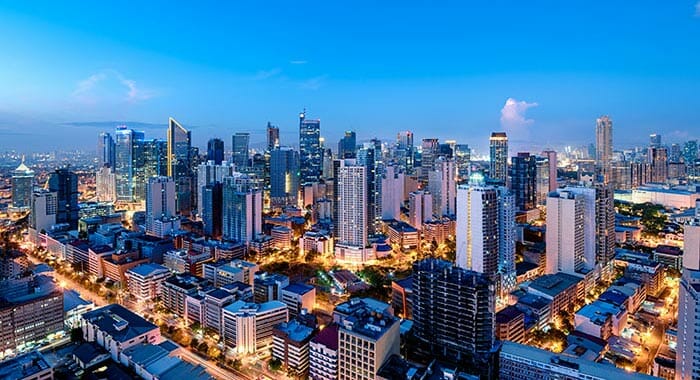 Options for Travel from Manila to Tacloban
Traveling from Manila to Tacloban is quite a popular route, despite it being a long journey. Even if you were to fly, the straight line distance is around 573 kilometers (358 miles), and you'll be crossing several stretches of water to get there too. Going by road is possible, despite the sea crossings, as there is a ferry – which is considered to be part of the highway network – and there are bridges too that connect some of the shorter water crossings. This means that traveling by bus is a real possibility, albeit a very long one! Flights are far quicker, and don't cost much more, but we'll give you the information on both of these options so you can decide for yourself.
Flights from Manila to Tacloban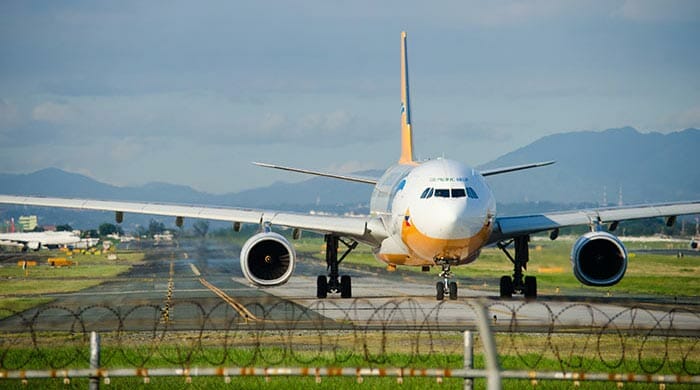 When you're traveling such a long distance, and crossing several stretches of water, flying always seems to make the most sense even though it's generally a lot more expensive than other forms of transport. For a journey such as Manila to Tacloban, flying is definitely a good option, and it's surprisingly not that much more expensive than going by bus.
There are three airlines that cover the route from Manila to Tacloban: Cebu Pacific, Philippines AirAsia, and Philippine Airlines, which is good news for travelers. With three airlines competing for your business, this helps to keep prices lower, and because there are three airlines, all offering several departures per day, there is a good choice of flights from Manila to Tacloban to choose from. This makes flying a flexible option as you should e able to easily find a flight that you can fit around any existing schedules or plans that you have.
The best thing about flying is the speed. The flying time is only around 1.5 hours, so when you compare this to how long the bus takes (see below), you'll be arriving in Tacloban so much earlier than anyone who chooses the bus!
At the Manila end, you'll be departing from the Ninoy Aquino International Airport. It's not far from the city center, but with the inevitable traffic around Manila, it can take a while to travel from city to airport, so d allow plenty of time before you have to be there for check-in. Despite this, even if you added several hours for traveling to the airport, getting through security, and then traveling from the airport in Tacloban to your hotel, you're still easily beating the time it would take going by bus.
The airport in Tacloban is often referred to as Tacloban City Airport, although it's officially named Daniel Z. Romualdez Airport. There are jeepneys and airport taxi shuttles to get you off the airport.
Manila to Tacloban by Bus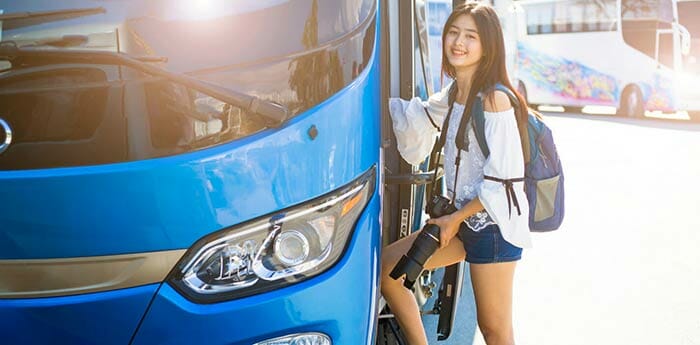 If you're still interested in taking the bus from Manila to Tacloban, read on! Technically, taking the bus will save you some money, but not much! If you were to book the cheapest airplane ticket compared to the cheapest bus, you're only going to be saving yourself around $10. Now, there are of course other cost savings that you could consider, if you're watching your pennies, such as the fact that being on a bus means you're saving yourself the cost of a night in a hotel. There can also be cost savings in Manila as it will likely cost you more to travel to the airport than it would to catch the bus, and again at the Tacloban end, the bus is more likely to drop you somewhere more central to the city compared to the airport.
But, do you really want to be on a bus for this long? Depending on which bus company you choose, and where exactly you are starting and ending your journey, the shortest advertised journey time is 23 hours and 20 minutes. So, this is essentially 24 hours. The journey could actually be as much as nearly 26 hours with some bus companies, and although the buses will make stops and the journey does include that ferry crossing mentioned earlier, this is still an exceedingly long time to be sat on a bus. And, there lies one of the problems – these are standard buses with seats, not sleeper seats or beds, so again, do bear this in mind.
If this hasn't completely put you off of traveling by bus from Manila to Tacloban, there are a few different companies you can book your tickets with. Check the travel website 12Go.asia, as you can book tickets on there in advance with DLTBCo and Pintados. Pintados tends to be a little more expensive, but then their buses are better equipped and include wifi.
Both flights and buses from Manila to Tacloban can be booked online through 12Go, so you can compare the costs and the services all in one place and read customer reviews before you make your own decision. While taking the bus allows you to see far more of the Philippines up close compared to flying, the extremely long journey and the fact that there's not much difference in cost, makes flying the more appealing option.
Did you find this guide useful?
Click on a star to rate it!
Average rating: / 5. Vote count: