The dazzling bayside capital of the Philippines, Manila, is an inviting city that mixes Spanish colonial architecture with a modern high-rise skyline. With old Manila, forts, museums and churches, Manila is a great destination for history and culture buffs, yet its modern side would also suit the cosmopolitan traveler looking for great shopping. Either way, Manila has plenty to see and do but when you need an escape and are longing for somewhere quieter and more scenic, Puerto Princesa could be the place! This coastal city on Palawan Island has a far smaller population than busy Manila, and although it's a city there are wonderful beaches right on the doorstep, beautiful scenery, including the Puerto Princesa Underground River, and appealing seafood restaurants to try.
Read about:
• Flight from Manila to Puerto Princesa
• Manila to Puerto Princesa by Ferry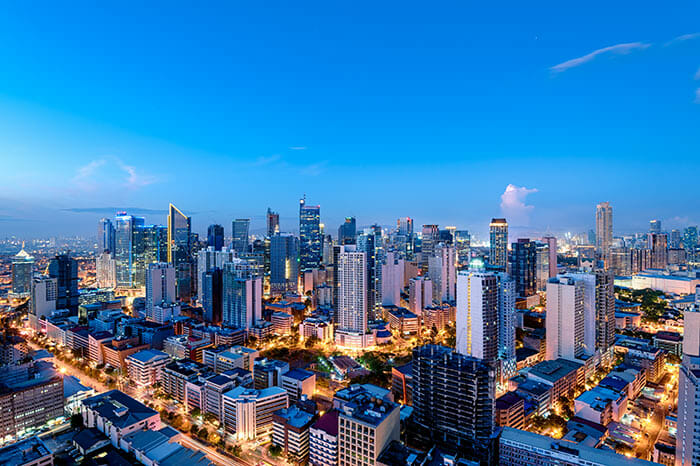 Options for Travel from Manila to Puerto Princesa
It's quite a long way from Manila to Puerto Princesa… If you went in a straight line from city to city, you'd be traveling approximately 600 kilometers (375 miles) and you'd have to cross some long stretches of water too as Puerto Princesa is on an island. Luckily there is the option to fly from Manila to Puerto Princesa, and it's a route that's covered by several airlines. But, flying is not the only option. If you like to take things slow, you could travel from Manila to Puerto Princesa by ferry. It takes way longer than a flight, but could be a fun and enjoyable experience if you have the time to spare!
Flight from Manila to Puerto Princesa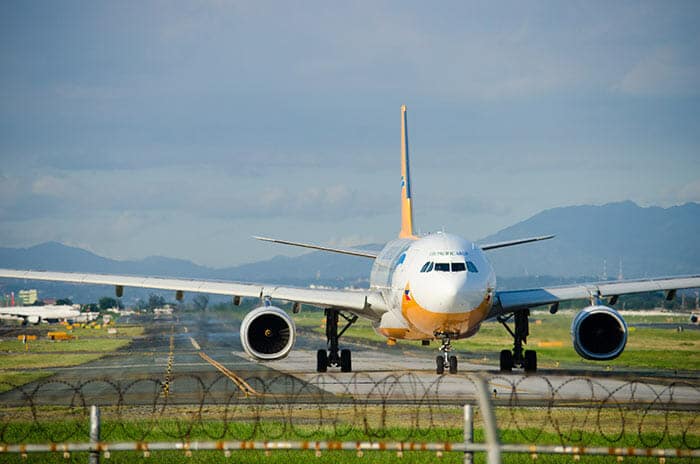 Let's start with the easier and much faster way to get you from Manila to Puerto Princesa, a flight. There are around ten flights per day across three different airlines: Cebu Pacific, Philippines AirAsia, and Philippine Airlines, so you shouldn't have a problem finding a flight that fits in with your existing schedule. Flights from Manila to Puerto Princesa start as early as 4:15am and there are regular departures across the day with the last one being around 6pm. There's not much to set these three airlines apart – their prices are very similar and they will all take roughly the same amount of time to make the trip. Flying time is posted as between 1 hour 15 and 1 hour 30 minutes, which allows for the time to get to and from the gate to the runway.
You can see search results for all three airlines on the travel booking website, 12Go.asia. On here you can easily compare the prices and schedules, and look for reviews from fellow passengers. The website also offers instant booking and confirmation, so you don't have to go to the individual airline's websites to book there.
For the best fares, try to book your flight from Manila to Puerto Princesa as early as possible, as ticket prices will go up nearer the time, and expect there to be less availability and potentially higher prices during Philippine holidays.
In Manila, you'll be departing from the Ninoy Aquino International Airport, still commonly known as Manila International Airport, while at Puerto Princesa it's the Puerto Princesa International Airport, which is several kilometers south of the city.
Manila to Puerto Princesa by Ferry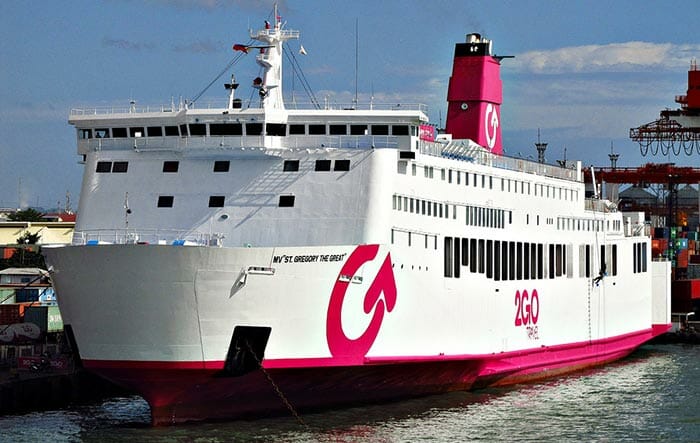 If you're bored of flying everywhere and you're not in any rush, you might like to consider catching a ferry from Manila to Puerto Princesa. While the ferry may satisfy your craving for a little adventure, there are several drawbacks to traveling by ferry from Manila to Puerto Princesa – the time it takes, the cost, and the crossing itself.
The ferry takes about 24 hours, and when you add in some time at either end, you're probably looking at closer to 30 hours all told. While ferries may be a cheaper way to travel in some parts of Southeast Asia, this ferry from Manila to Puerto Princesa is not necessarily going to save you any money over flying, and is quite likely to cost you more – more on that in a moment. And then there's the crossing – the route from Manila to Puerto Princesa is renowned as being choppy and at times treacherous, so if you're likely to suffer from sea or motion sickness, spending 24 hours on a boat probably is not a good idea for you!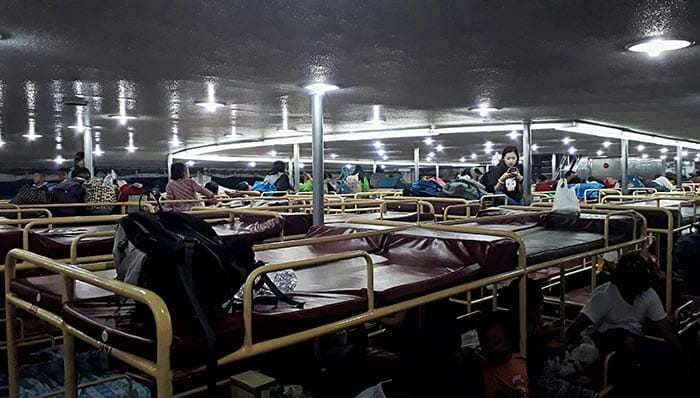 All that being said, if you don't like flying, or you just want to experience something different, the ferry could be enjoyable. There are lots of ticket options, so you can go for the cheap Super Value Class which should save you money over the cost of a flight. Tourist Class should also work out cheaper then flying, but always remember to add in any costs associated with getting to the ferry in the first place, and getting from the ferry port to your hotel once you arrive in Puerto Princesa – costs that would also have to bear when getting to and from the airport.
For a higher price and a little more comfort and privacy, you could also book a 6-person cabin or a 4-person cabin – great for families traveling together – or blow the budget and opt for a state room instead for full privacy. Although some of these accommodation options put the price up above the cost of flying, do remember that you're saving yourself the cost of staying in a hotel for the night, so in reality, transport costs plus hotel costs would make flying to be the more expensive option.
There are a few different ferry companies, but we would recommend traveling with 2GO Travel. They have a reputation for reliability, and their ferries are nice and well equipped with some activities and dining options onboard.
With two great options for travel from Manila to Puerto Princesa, which one will you choose? Traveling by ferry could be a great experience and will save you the cost of a night in a hotel, but if you don't have much time to spend in the Philippines, it would be silly to spend an entire day when you could get from Manila to Puerto Princesa in just over an hour!
Did you find this guide useful?
Click on a star to rate it!
Average rating: / 5. Vote count: