Although busy, densely populated and chaotic, the Philippines' capital city, Manila, has a certain charm that you can only appreciate when you visit and experience it for yourself. Manila's skyscraper skyline may make this city appear modern, but only on closer inspection will visitors see what lies at street level – the historic heart of the city, Intramuros, with its colonial architecture that gives this Asian city a more European feel.
Manila is a great place to start any visit to the Philippines, with its good transport links to the rest of the country opening an array of places to head to next. Cagayan de Oro is one such place. It's a large city but CDO, as it's often called, is best known for its natural activities, especially whitewater rafting and kayaking. Nature parks, caves, beaches, and waterfalls add to the interest, plus there are museums, water parks and lots more right within the city.
Read about:
• Flights from Manila to Cagayan de Oro
• Manila to Cagayan de Oro by Ferry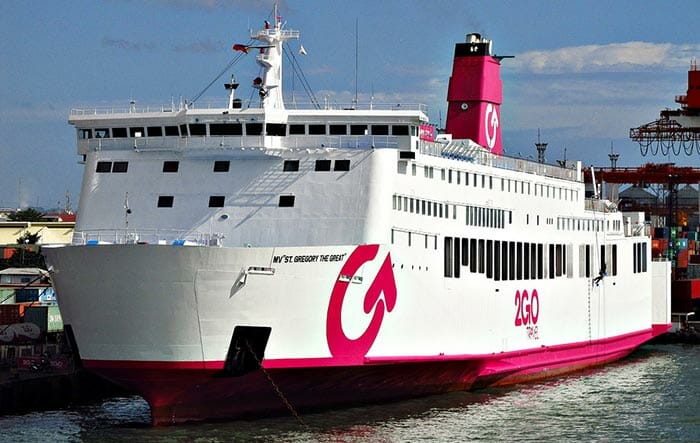 Options for Travel from Manila to Cagayan de Oro
If you take a look at a map, the journey from Manila to Cagayan de Oro looks like it's possible by road along quite an indirect route that would have you covering around 1400 kilometers (875 miles). However, look a little closer and you'll see that this trip also involves several ferry crossings, and, even if you were driving non-stop, it would take in the region of 30 hours to get from Manila to Cagayan de Oro by road. So, although this is an option, it's not one that we would recommend unless you planned to take your time and stop at numerous places along the way. The more sensible way to travel from Manila to Cagayan de Oro is to fly, and there are daily non-stop flights that will get you there in the quickest time. A second option to take the ferry. With so many islands making up the Philippines, traveling by ferry is very popular and it's quite reasonably priced too which means it appeals to the locals as well as to tourists. The ferry does take a long time but it's a relaxing way to travel, a great way to see the scenery, and you can think of it as a mini-cruise!
Flights from Manila to Cagayan de Oro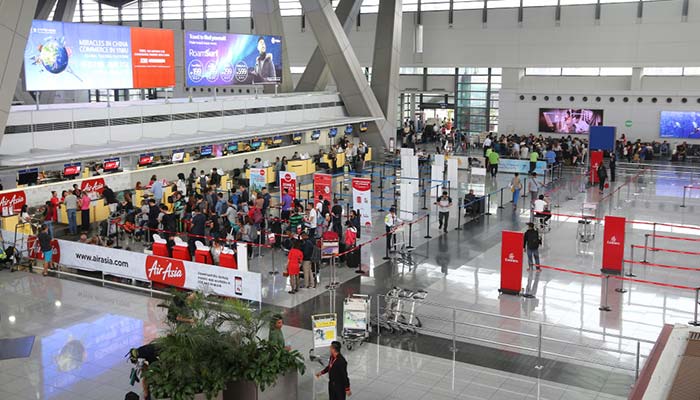 When you're visiting the Philippines for a limited time and want to make the most of your few weeks here, it makes sense to take the fastest mode of transport from Manila to Cagayan de Oro. That would be flying! Even when flying from A to B, it's still a long way between these two cities, as evidenced by the fact that the flight will take around one hour and 40 minutes, but compare that to the 30+ hours it would take to drive or the 34 hours that it would take on a ferry!
Usually flying becomes prohibitive to anyone trying to travel on a budget because it's far more expensive than other modes of transport. For the route from Manila to Cagayan de Oro, this isn't the case though. Flights are very reasonably priced and, depending on what type of ticket you would choose on a ferry, are actually comparable in price to some of the ferry tickets. So, when you look at the cost and the time savings, flying makes a lot of sense.
There are three airlines flying from Manila to Cagayan de Oro: AirAsia, Cebu Pacific, and Philippine Airlines. Of these three, AirAsia tend to offer the lowest price seats, followed by Cebu Pacific, while Philippine Airlines is usually the most expensive. Of course, the usual rules apply in that the earlier you book your flight from Manila to Cagayan de Oro, the better deals you can usually get. The good news is that between three different airlines, there's a good selection of fights to choose from each day, so it's easier to fit in with any existing plans you have.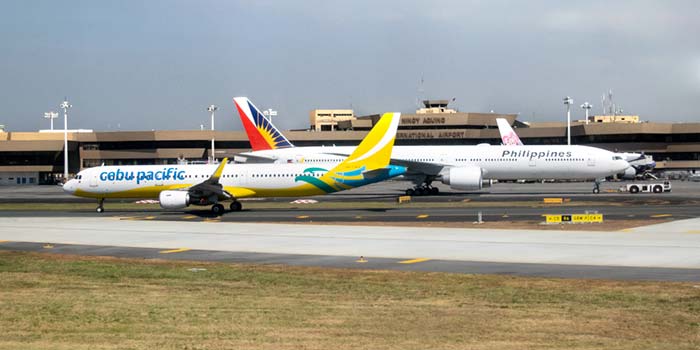 The main drawback to flying is the additional times it takes you, over and above the actual flight time. Getting to Manila Airport (Ninoy Aquino International Airport) can take some time, and it's a busy airport, so you should allow extra time for checking in and getting through security. Once you arrive at Cagayan de Oro, you'll be landing at the Laguindingan Airport, which is about 46 kilometers (29 miles) from the city and you can make the transfer by shuttle bus, taxi or Super Five bus. Even despite the transfer times, flying is still easily the fastest way to get from Manila to Cagayan de Oro.
You can book direct with the airlines themselves, but if you want an easy way to compare prices, schedules, and passenger reviews, and to book with instant confirmation, take a look at the travel website, 12Go.asia.
Manila to Cagayan de Oro by Ferry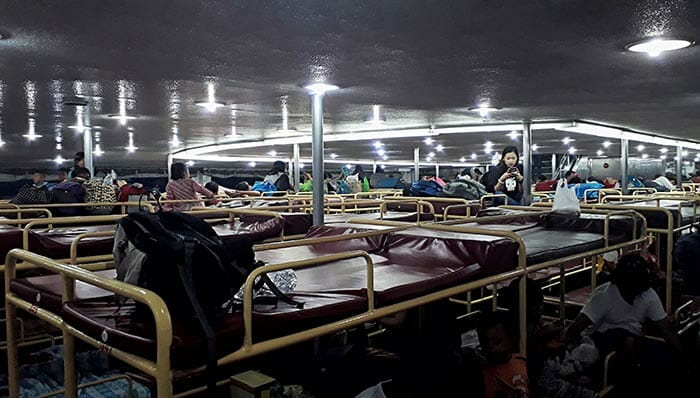 Although flying has the advantage of being the fastest way to get from Manila to Cagayan de Oro, and is reasonably priced, taking a flight isn't for everyone. If you're in the Philippines for a longer time and want to take it easy, you may feel that the journey from Manila to Cagayan de Oro is all part of your Philippines adventure and you want to take your time getting there!
If that's the case, traveling by ferry from Manila to Cagayan de Oro could be the best choice for you. The ferry travel company 2GO Travel, operates these direct ferries. There are other ferries which can take vehicles and would be used if you were driving, but the 2GO ferries are designed to take you the entire way from Manila to Cagayan de Oro. The journey does take around 34 hours, so you'll be on the ferry for a long time, but these aren't just standard ferries – they are fully equipped for long journeys with places to eat, a small store, entertainment, and have a large selection of different berths and cabins to choose from.
To save money and get the cheapest ticket, look at Mega Value Class and Super Value Class where you'll be sharing a space with many other passengers and don't get any privacy. If you're happy to spend more, a cabin could be a better choice. Tourist Class cabins are shared with a number of other people but far more private than those other classes, while Cabins for 4 or 6 people are ideal if you're traveling as a family or with friends.
The ferries from Manila to Cagayan de Oro depart from Manila North Harbor Pier 4 and arrive at Cadayan de Oro Pier, close to the city center. Like with flights, ferries can be booked online through 12Go.
With there not being much in the way of price difference to set apart flying or taking a ferry, it really comes down to personal preference. Take it easy and go the slow route – not ideal if you're prone to sea sickness – or catch a flight and get there quickly.
Did you find this guide useful?
Click on a star to rate it!
Average rating: / 5. Vote count: