Known as Langkawi, the Jewel of Kedah, this archipelago of islands set just off the coast of Malaysia certainly is a jewel! Its beautiful beaches and rainforests are prime attractions, as is the Langkawi Cable Car which takes visitors up to the impressive Langkawi Sky Bridge. Less than 60 kilometers to the west and slightly north of Langkawi is another popular island, Koh Lipe. Although very close in distance, Koh Lipe is actually part of Thailand and is best known for its gorgeous beaches and great dive sites. Getting from Langkawi to Koh Lipe is very easy if you want to experience island life in both Malaysia and Thailand.
Options for Travel from Langkawi to Koh Lipe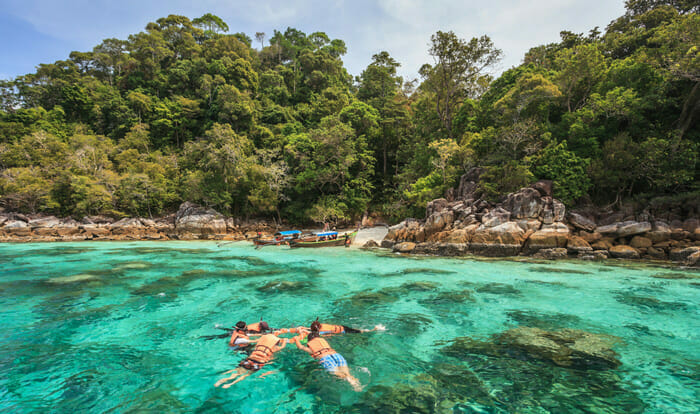 It is only about 40 kilometers (25 miles) from Langkawi to Koh Lipe, depending on which jetty you start your journey from, so getting from one island to the other does not take very long. The only option is to go by boat as there are no flights. Langkawi does have an airport – one of Malaysia's seven international airports, but there is no airport on Koh Lipe as it's such a small island. Traveling by boat is easy though, and there are lots of departures to choose from. Read on for more information on getting from Langkawi to Koh Lipe by ferry.
Ferry from Langkawi to Koh Lipe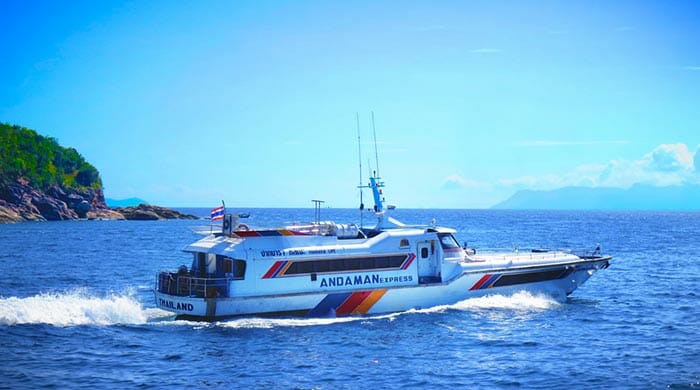 Before discussing the ferry options, there are several important points to note if you're thinking of traveling from Langkawi to Koh Lipe. First, you need to remember that Langkawi is in Malaysia and Koh Lipe is in Thailand. This means you are traveling across an international border so you will need to have your passport with you, and you'll need to check any visa or immigration requirements before leaving Langkawi. You wouldn't want to take the trip, only to find you were denied entry into Thailand and be forced to return to Malaysia.
The second important note is that although Langkawi to Koh Lipe is only about 40 kilometers, these two places are within different time zones. Langkawi is part of the Malaysian time zone, which is +8 hours, whereas Koh Lipe is within Thailand's time zone of +7 hours. So, when you're looking at ferry timetables, bear this in mind – it will look as though the ferry only takes half an hour because of the time zone difference, when in fact it takes 90 minutes.
A third point to think about when making your travel plans for Langkawi to Koh Lipe is that the ferry only operates during the high season, which is roughly from mid-October to mid-June. Services towards either end of this period may be sketchy due to weather, but if you're planning to travel right in the middle of high season, you shouldn't have any problems at all.
During the high season, you can easily book your tickets in advance through the travel website 12Go.asia. They will give all the options for ferry departures and allow you to book online so you don't have to worry about buying tickets at the ferry.
From Langkawi there are two departure points you can choose from, so pick whichever is the closest to where you're staying. Telaga Harbor Marina is one, and Kuah Jetty is the other. There are up to six ferries from Langkawi to Koh Lipe every day in the high season, so you can leave earlier in the day, or wait until the afternoon or even the evening.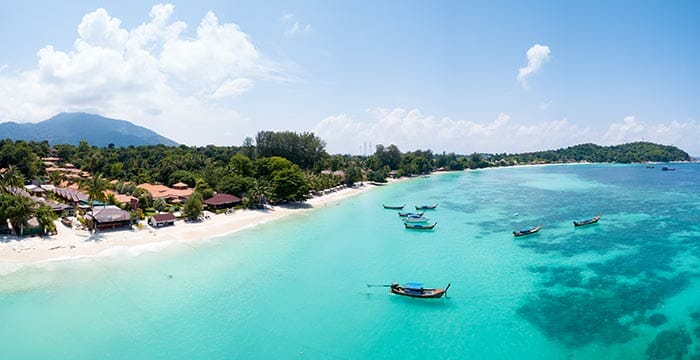 At Koh Lipe you'll be arriving at Pattaya, one of the island's most popular spots. However, the ferry cannot dock right at Koh Lipe as the island doesn't have a pier or jetty that's large enough to accommodate the ferry, so you'll be transferring onto a longtail boat instead, and then heading for the immigration office at Pattaya Beach.
If you remember to bear all of the above points in mind when arranging to travel from Langkawi to Koh Lipe you should have a smooth and hassle-free journey!
How do I get from Langkawi to Koh Lipe?
It's just a short distance from Langkawi to Koh Lipe, and there are plenty of speedboats and high-speed ferries to get you there. Check online at 12Go where you can compare prices, schedules and different departure points, then book your tickets with ferry companies like Jolly Travel, Tigerline Travel, Satun Pakbara, and Smart En Plus for the 1.5 hour boat trip.
How long is ferry from Langkawi to Koh Lipe?
Speedboats and high-speed ferries take between 1.5 to 2 hours to get to Koh Lipe, with departures from both Kuah Jetty and Telaga Harbor Marina. You can book tickets online at 12Go and compare the different companies. There are lots to choose from, including Jolly Travel, Bundhaya Speed Boat, Smart En Plus, Tigerline Travel, and Satun Pakbara Speed Boat Club.
How much is the ferry from Langkawi to Koh Lipe?
The ferry from Langkawi to Koh Lipe tends to be quite expensive compared to other routes, possibly because it's considered an international journey, crossing from Malaysia into Thailand. You can book tickets through 12Go, where the average price seems to be around 1,000 baht regardless of which ferry company or type of ferry you book, so you may as well book the fastest one, taking around 90 minutes!
How do you get to Koh Lipe?
Situated in the Andaman Sea in Southern Thailand, Koh Lipe is a very small island that's accessible only by boat. In the high season there are ferries and speedboats arriving from places like Trang, Phi Phi, Pak Bara, and even Langkawi in Malaysia. In low season there is only a speedboat from Pak Bara. All of these options can be booked online through 12Go.
How useful was this post?
Click on a star to rate it!
Average rating / 5. Vote count: