As the former seat of the Nguyen Dynasty and national capital from 1802 to 1945, Vietnam's city of Hue is one of the country's top tourist hotspots. Best known for its massive 19th century citadel with Imperial City and Forbidden Purple City, Hue also has tombs and pagodas and a bustling market if you'd like to go shopping. From Hue it's a relatively easy trip to get to another of Vietnam's top tourist destinations, Phong Nha. Phong Nha – Ke Bang National Park features spectacular scenery and is a UNESCO World Heritage Site, set up to protect one of the world's two largest karst regions that incorporate around 300 caves and grottos. You can tour some of the caves and grottos by boat, or take on the extreme mountains if you're into mountain climbing and trekking.
Read about:
• Hue to Phong Nha by Bus
• Hue to Phong Nha by Train and Bus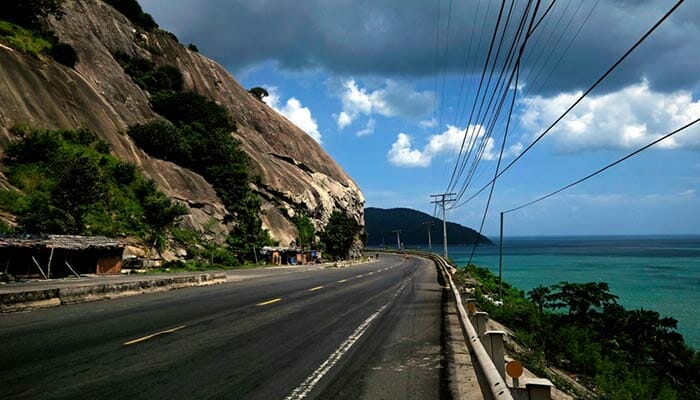 Options for Travel from Hue to Phong Nha
By road, it's about 210 kilometers (131 miles) from Hue to Phong Nha, following the highway, QL1A, which sticks quite close to the coast. Even though the distance is not that great, traveling on these roads can be quite slow going with a single lane traveling in each direction, so you should expect a fairly lengthy drive of between 4 and 5 hours if you're going by bus. Another option is to take the train but this won't get you from Hue to Phong Nha any faster than the bus, especially considering that the train does not get you all the way to Phong Nha.
Hue to Phong Nha by Bus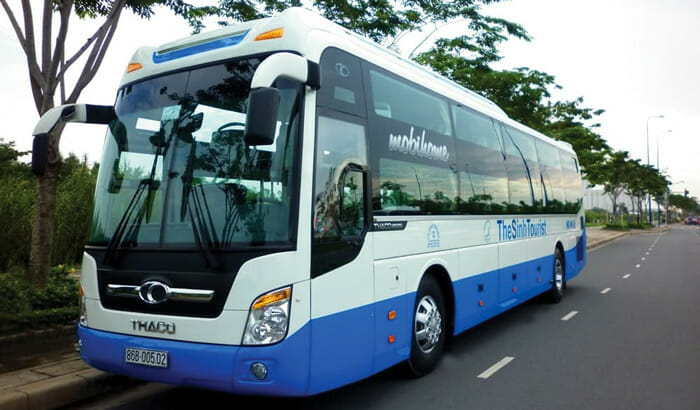 If you're looking for convenience and low-cost, taking the bus from Hue to Phong Nha is usually the best way to travel. Going by bus you have a few different options – there are public buses but we definitely would not recommend these. Comfort levels are not as good on the public buses and you'll likely be charged about the same as you would on a private bus so you're not likely to see any cost saving by opting for a public bus. Private buses give you reliability and good value and extra comfort. The seats will be more comfortable and you'll have air conditioning, which is something you won't always get on public buses. And the private buses give you the option for booking in advance so you can plan ahead and be sure you have your seats rather than waiting until the last minute and getting on an overcrowded public bus.
You can book the bus from Hue to Phong Nha through the travel website 12Go.asia. They offer tickets for two of the major private bus companies, The Sinh Tourist and Hue Tourist, so you can easily compare the schedules and prices and book online for extra convenience. You may save yourself a few dollars by traveling with The Sinh Tourist but pricing for both companies is very similar, so either way it won't be a huge saving. Buses operated by The Sinh Tourist depart daily from Hue to Phong Nha, leaving from their offices in Hue at 6:30am and taking around 5 hours, arriving at Phong Nha at 11:30am.
With the Hue Tourist bus you'll depart from their offices in Hue at 6:45am. Their schedule gets you to Phong Nha faster as according to the timings they give, the bus takes 4 hours and 10 minutes, arriving at Phong Nha around 10:55am. Although both bus companies have an early start, it does get you to Phong Nha early enough to start exploring the national park, so this is a good option if you're pressed for time.
Hue to Phong Nha by Train and Bus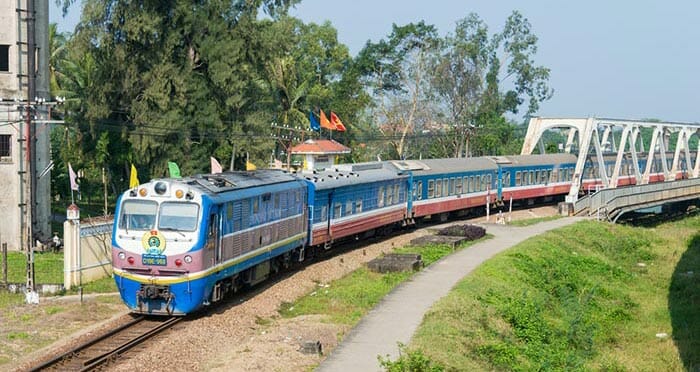 When you're not pressed for time, taking the train from Hue to Phong Nha is a great experience. As mentioned above, the train unfortunately does not operate all the way to Phong Nha itself as there is no line towards the national park. The train does get you most of the way from Hue though, and when you get off the train it's a bus ride to Phong Nha.
There are two options for going by train: you can either get off the train at Dong Hoi, or take the train a little further north to Minh Le. Either way, you're still going to have to get a bus or a taxi into the national park so you should factor in the cost of doing that and add it to the cost of train. Plus there's the extra time it takes; the drive from the railway station to Phong Nha will be around 45 minutes.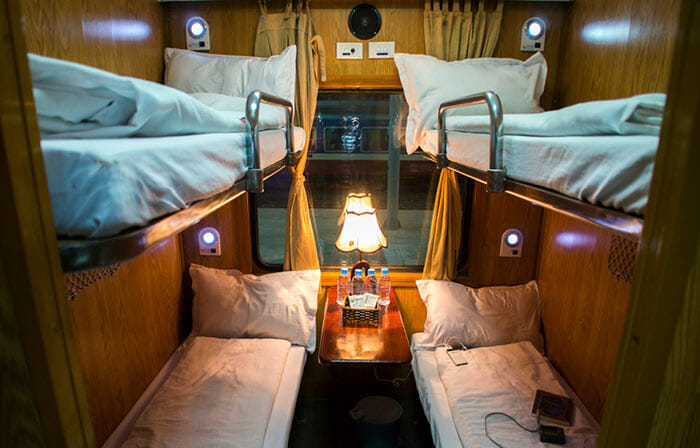 Traveling by train in Vietnam is a recommended way to travel though, so if the time and cost is not an issue, do consider getting from Hue to Phong Nha using a train. You can book tickets for Vietnam Railways through the travel website 12Go – they have a sleeper train that departs from Hue to Minh Le, leaving at 1:39am and arriving at 5:54am. You can opt for seats only if you're not fussed about comfort and want to save some money, but as you'll be traveling overnight, a sleeper berth is probably a better idea and there are 1st and 2nd class sleepers available.
If you'd like a shorter and cheaper train journey, look for tickets from Hue to Dong Hoi instead. It may take a little more time to get to Phong Nha from Dong Hoi, but you'll be saving time as the train will take between 3 hours 15 minutes, and 3 hours 42 minutes, depending on the service, so overall there should be a small time saving doing it this way.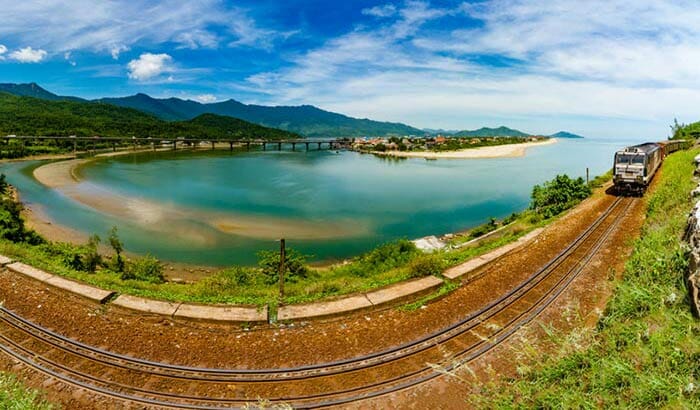 There are more trains from Hue to Dong Hoi so if you're booking last minute you're probably more likely to find a seat on these trains, and there are good departure times too if you prefer not to be traveling through the night, or equally you can get a night train and go for a sleeper cabin if that's what you prefer. Personally, we would recommend traveling in daylight hours as this give you the chance to sightsee through the window. Train SE10 is a good one, departing from Hue at 1:05pm and arriving in Dong Hoi at 4:25pm, leaving you plenty of time and daylight hours to travel on to Phong Nha.
Convenience-wise the bus from Hue to Phong Nha is the best because it takes you from right in the center of Hue all the way to Phong Nha without any transfers along the way. The buses are the most affordable way to travel too. Trains add an element of adventure to your trip from Hue to Phong Nha but remember you'll have to find your way to Phong Nha from the railway station.
Did you find this guide useful?
Click on a star to rate it!
Average rating: / 5. Vote count: